Get
£30 OFF your service + £270
in credits with Fantastic Club.
View all benefits
Put an end to any infestation – Here's how it's done
1.
Book a pest control service online
Book a same-day service or select any day of the week if the problem is less urgent! Share with us as much information as possible about your vermin issue.
2.
We send a pest control specialist
Upon inspecting your property, we will locate the pest's entry points, assess the scale of the infestation, and recommend the best treatment.
3.
We will remove the uninvited guests
Depending on the level and type of infestation, the pest controller will apply the most practical way of treatment using specialized pesticides and gear.
4.
Your property remains pest-free
Our guaranteed treatments include 2 extra follow-up visits for free that you can use should the pests resurface after the initial treatment. The exterminator will then head back to finish the job.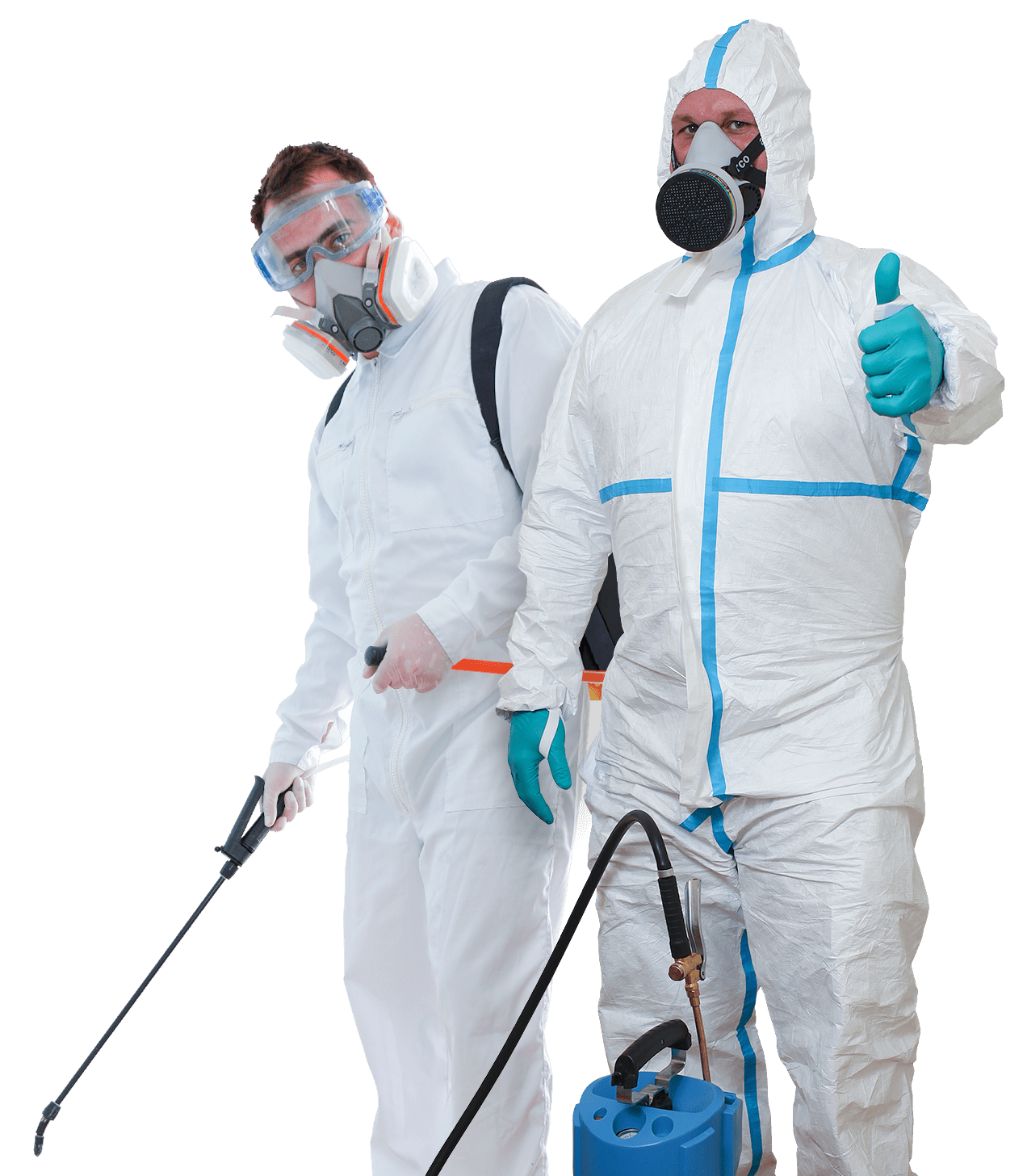 Meet the Fantastic pest control specialists
They are fully prepared for the job:

Interviewed, selected, and supervised in person;
Carry a public liability insurance of up to 5 million;
Ready to respond on the very same day of calling us;
Extensively trained by the Fantastic Academy;
Familiar with the latest health and safety regulations, including COSHH 1988;
Passed Safe Use of Pesticides and other essential pest control courses;

They can deal with any type of pest:

Quick at identifying the pest species and the signs of their presence;
Performing inspections, treatments, and post-service proofing work;
Providing professional prevention advice free of charge.

They carry modern anti-pest arsenal:

Using top grade pesticides by a leading UK pest control supplier;
Smart use of bait boxes, sealants, and other equipment;
Applying tried & tested pest control methods for lasting results.
*As part of the Fantastic Services Quality Standard, Fantastic Pest Control only uses equipment supplied by leading UK providers.
Providing quality pest control throughout the UK and in London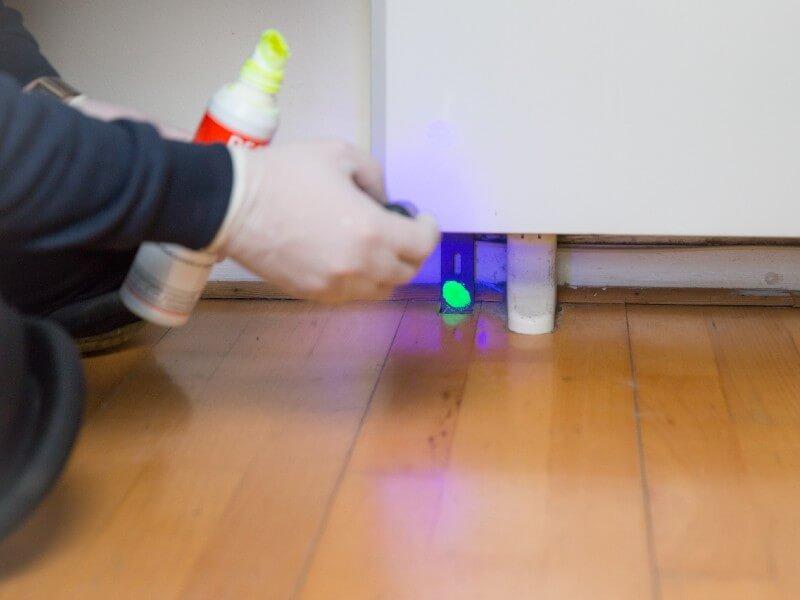 We provide high-quality pest control services in London and surrounding areas. Our team can help you eliminate pest infestations on residential or commercial properties. Our pest exterminators are trained and certified in the identification, control, and extermination of pests. We can eliminate pests safely and effectively from your home or business.
Various methods are used to eliminate pests and prevent future infestations, including chemical treatments, baits, and traps.
Upon arriving at your property, pest technicians bring all the necessary tools and equipment.
A pest inspection aims to determine whether a property has pests, such as rodents and insects, and the infestation's severity. Following the inspection, the pest technician will provide a report detailing the findings and may recommend steps to address the pest issues or prevent future infestations.
Find out more about pest control services here
Q: Do you offer commercial pest control services?
A: Yes! We offer a free and comprehensive pest control survey for businesses to assess pest risks. We will then design a pest control solution that fits your business needs.
Q: What are London's most common household pests?
A: Pests that are most commonly found in London homes are rodents. Cockroaches, bed bugs, clothes moths, and nuisance birds are provided with food and shelter by the dense urban population.
Q: How much does pest control cost in London?
A: The severity of the infestation will determine your price. The cost of pest control treatments depends on the size of the property and the number of treatments. A typical pest control service costs between £140 and £360.
Q: Which pests are covered by London's councils?
A: There is a major problem with foxes, but the London city council will not deal with them. Most councils offer pest control services for rodents, mice, bedbugs, and ants. The council rarely treats woodworms.
Q: How long does pest control take?
A: Infested areas, the size of your property, and the level of infestation determine the duration of the service. The treatment length may vary from 30 minutes in the case of wasp nest removal to 8 hours in the case of an infestation of bed bugs that require heat treatment.
Q: Are rats common in London?
A: Since many London properties use the sewer system, rats are a common problem in homes. Rats can gain entry through loose brickwork and floorboards. Even on weekends and bank holidays, we offer rat control services.
Can't find the answer you're looking for?
Visit our Help Center.
Pest control is also provided in other parts of England
If you happen to have a property in any of the places listed below, then you can still take advantage of our effective anti-pest methods as our services are locally available. Be it rodents or insects, rest assured that the local technicians will be able to tackle the infestation.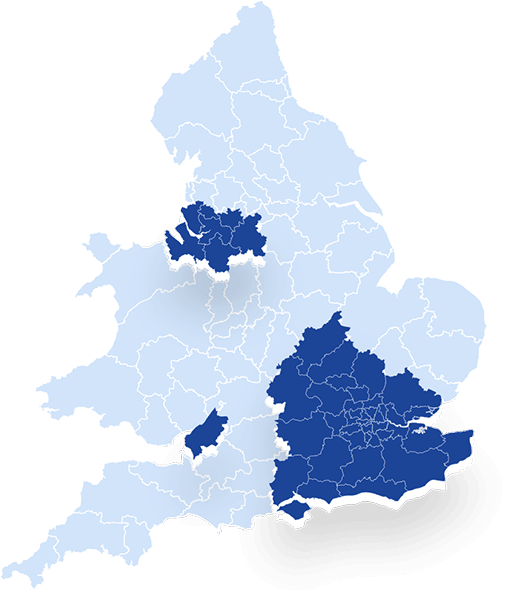 More Fantastic Services for you:
Show pests the door – get pest control near you today