Reliable Pest Control Experts in Enfield
Say goodbye to the nasty infestation in your home or business!
Whole week availability;
Same-day and emergency services;
Environmentally friendly pest removal products.


1. Book your appointment online

Schedule your pest control service via our online booking form or the GoFantastic app. Everything will be organised in seconds for the day and time convenient for you.

2. Say hello to the exterminator

Time to meet up with the scheduled professional. You can greet them either at your property or arrange a quick key pick-up from a close-by location.

3. Sit back and relax

Enjoy satisfying results without lifting a finger. After the job is done you can inspect it to make sure that everything is done properly.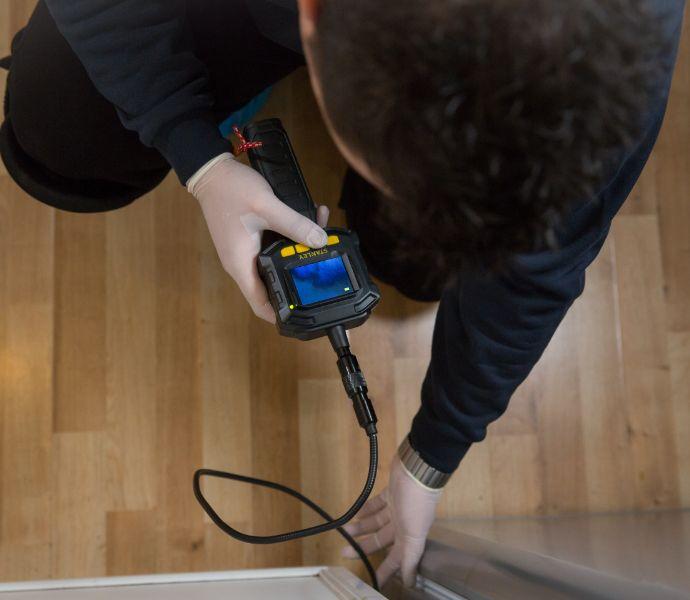 Ensure the safety of your home by choosing our pest control services
We all know that having your property infested by pests can pose significant risks to the health and well-being of people and also severely damage the reputation of your business. By booking a treatment session with Fantastic Services, you not only ensure the complete removal of any infestations, but we'll also make sure to provide you with proper preventative advice for the future.
Free consultations over the phone;
Payment upon job completion;
24/7 customer support.
Experienced professionals you can count on
Pest control professionals you can count on
The pest control specialists we employ are extensively trained and certified by COSHH 1988 to investigate and determine the infestation's severity, proper control and complete eradication of the unwanted pests. With the experience and knowledge gained throughout the years, rest assured you are in good hands and all your infestation issues will be dealt with appropriately.
Using only quality pesticides by trusted UK suppliers;
Long-lasting results after the service;
Skilled in identifying all types of pest species and signs of infestation.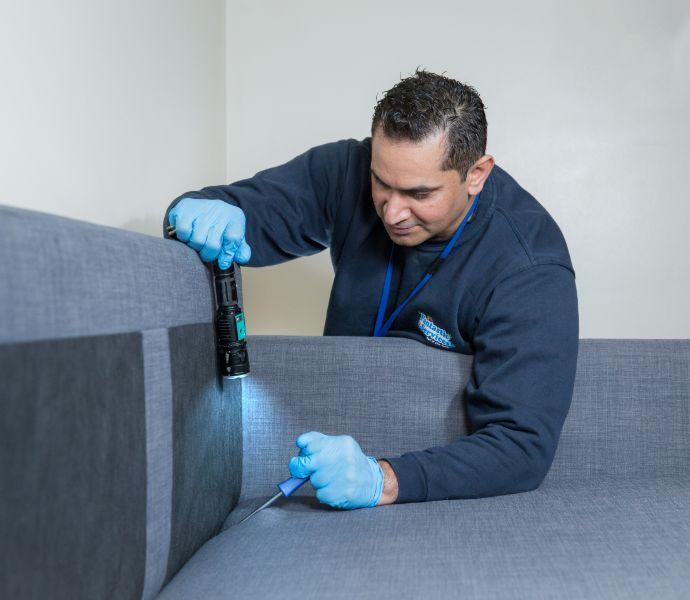 Commonly booked pest control services in Enfield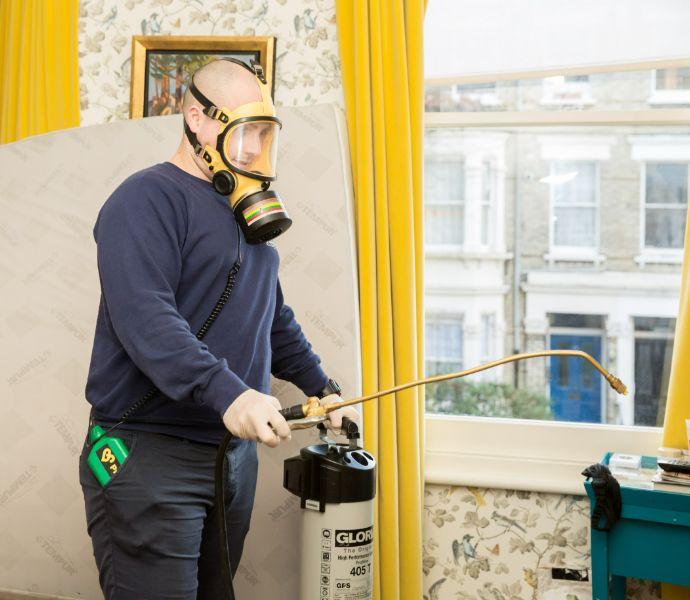 Ant treatment
A fully equipped exterminator will arrive at your property and inspect it so he can find the ant entry points and determine the infestation's severity. Once he figures that out, he will apply a gel bait in strategic areas, which will eliminate the colony for good. We also offer follow-up visits upon request.
Cockroach control
A cockroach infestation can pose a significant health risk for everyone exposed to them. That's why the best you can do is to hire a professional extermination service. A cockroach exterminator will determine how big the problem is, and then apply a gel, which will attract the cockroaches and kill them when consumed. The full treatment service includes two bonus visits after the initial service.
Bird control
If your property is infested with pigeons, our pest control technicians will make sure to make it as uninviting as possible. After the initial inspection, the professional will install spikes and nets where necessary. On top of that, they can place a repellant gel, which will deter them from returning.
Services you can combine for your convenience
Garden clearance
Do you have a garden that needs some tidying? Our overgrown garden clearance service is here to help. We will dispatch a team of gardening experts which will bring everything back to order. It is essential to be clear on your expectations so our professionals can meet them every step of the way.
One-off cleaning
When you hire us to come and clean your home, every corner of your property will be immaculate. We guarantee perfect results with the utmost attention to detail - even those hard-to-reach areas. Please bear in mind that this service does not include cleaning supplies. However, the cleaners can bring their own materials for a small additional fee.
Carpet cleaning
Whether you own an area rug or carpet, our highly trained professionals at Fantastic Services will leave your carpets perfectly clean and fresh. Whether you have a rug made out of natural or synthetic fibres, our cleaning experts will use the appropriate cleaning method to sanitise it perfectly.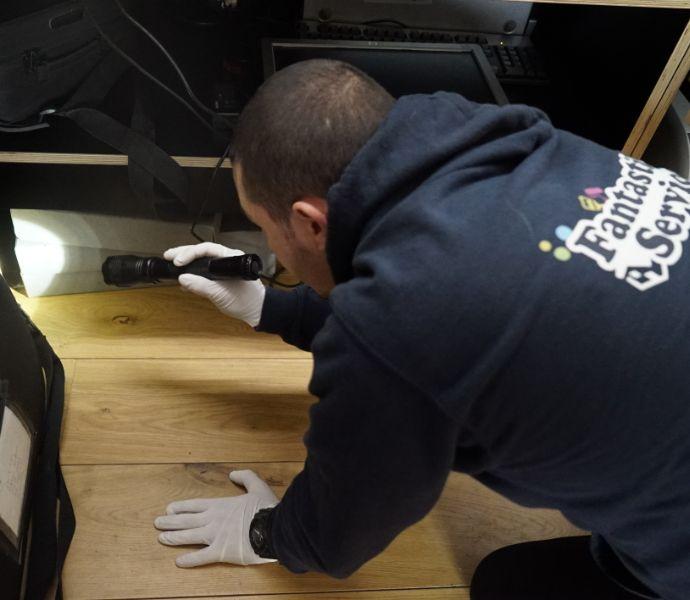 Have a look at the other services we provide in Enfield
Pest control service coverage near Enfield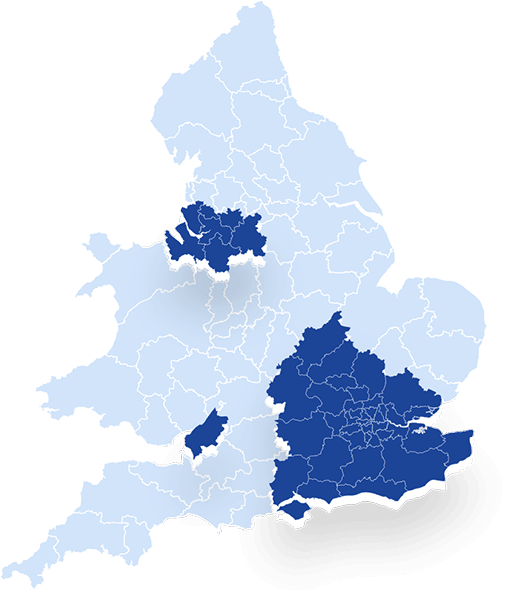 Frequently asked questions about our pest control services in Enfield
Is commercial pest control something you offer?
Yes, of course! A free and comprehensive pest control survey is available to businesses to assess their pest risks. A customized pest control solution will be designed for your business.
How long does the pest control service take?
It depends on the size of your property, the level of infestation, and the areas infested. Depending on the severity of the infestation, treatment time may vary from 30 minutes for the removal of wasp nests to 8 hours for the treatment of bed bugs.
What types of pests does the London council cover?
London city council refuses to deal with foxes for example. Almost all councils offer pest control services for rodents, mice, bedbugs, and ants. In most cases, woodworms are not treated by the council.
My property was infested with cockroaches. What attracted them?
Food and shelter are constant concerns of roaches, like most pests. Infestations are more likely to occur in areas with sanitation issues. The creepy crawlies will also be attracted by leaks in the house, as water access is another important condition.
Would you be able to take care of my ant problem over the weekend?
Yes, most certainly. Whether it's Saturdays, Sundays, or bank holidays, our technicians can help you get rid of ants at any time.
Can pigeons harm my property?
A property's facade can be damaged significantly (and visually) by pigeon droppings, which have acidic properties. They can also cause water damage by blocking gutters with their feathers. Get in touch with us today and we will eliminate any pest infestations from your home!
Can't find the answer you're looking for?
Visit our Help Center.
Get rid of the home invasion and book a pest control service with us!
START YOUR BUSINESS WITH FANTASTIC SERVICES
Make your dreams come true and start a business with Fantastic Services!
Get in touch with us if you specialise in providing cleaning, gardening, or pest control services and start your own business as a franchisee.
Our constant flow of customers will ensure your success;
Feel free to grow your business to the fullest extent possible;
A franchise that is among the largest in the UK.