Expert pest control services in Camden
Get rid of the pesky intruders in no time!
Pet and family-friendly pest control solutions
Suitable for commercial and residential properties
Discreet services with care for your reputation in mind


1. Book your appointment online

Schedule your pest control service via our online booking form or the GoFantastic app. Everything will be organised in seconds for the day and time convenient for you.

2. Say hello to the exterminator

Time to meet up with the scheduled professional. You can greet them either at your property or arrange a quick key pick-up from a close-by location.

3. Sit back and relax

Enjoy a pest-free property. After the job is done you can inspect it to make sure that everything is good.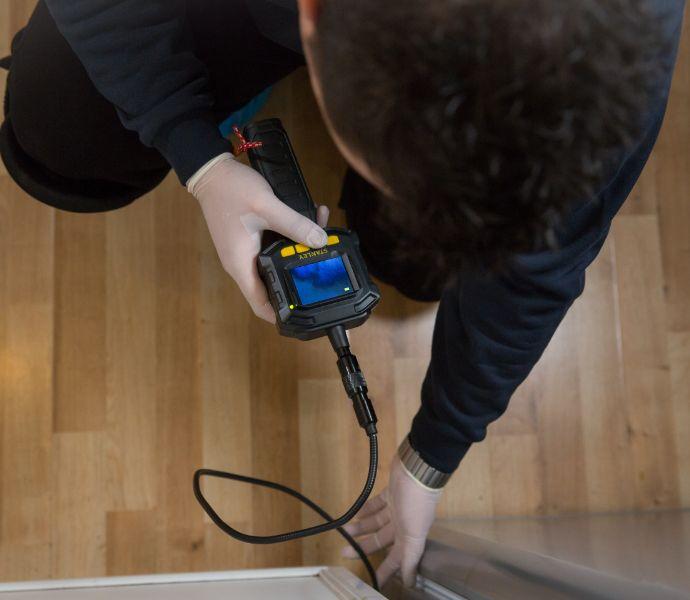 What makes our pest control services in Camden the right choice?
We can treat a wide range of pests, from rodents to birds. The services in our portfolio are suitable for you because:
We can even cover emergencies;
Insured and guaranteed services for the peace of your mind;
Offer great deals for members.
Experienced professionals you can count on
Benefits of hiring local pest controllers with Fantastic Services
We at Fantastic Services have a great partnership with experienced and reliable pest technicians in Camden. What makes them special is that:
They are COSHH certified and professionally trained;
Conduct a thorough pest inspection to choose the best possible treatment;
Following all health & safety regulations.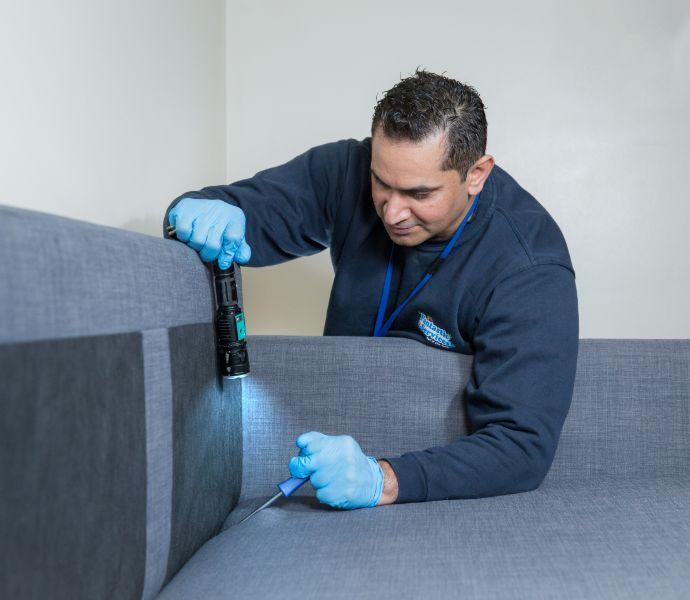 What to expect when you book a pest control service in Camden?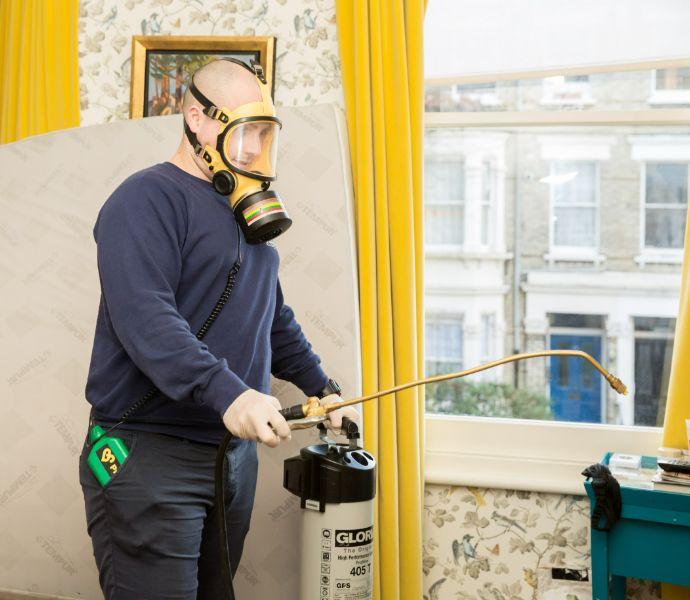 Rodents control
When mice or rats come suddenly to your property, we have your back to professionally treat the infested areas and eliminate the invaders. First, the technician will thoroughly examine the property and the level of infestation. This information will help them determine the best rodent treatment. He will safely apply a rodent pesticide to ensure mouse extermination. The exterminator can proof your property by installing vent mesh or door brush seals upon request.
Bed bugs treatment
Are you having trouble with bed bug infestation? They can spread rapidly, and most treatments are unsuccessful. So, we are there for you and provide exceptional bed bugs treatment. The expert technicians will spray a powerful insecticide that kills adult bed bugs and their eggs to prevent the spreading of the infestation. Upon request, you can book a heat treatment, considered the most efficient way to eliminate these types of insects.
Cockroach control
Cockroaches are considered one of the most hazardous pests that can transmit diseases or cause allergic reactions. Hiring professional cockroach extermination can save your reputation if you are a business owner. The specialist will apply a gel bait that attracts cockroaches and poison them once they eat it. The experts can provide helpful advice on preventing cockroach infestation in the future.
Additional services in Camden that you can book with us
Regular cleaning
Food leftovers, clutter and dampness most commonly attract pests. That is why we highly recommend you maintain your property's hygiene and book a professional cleaning assistance. It will minimize the chance of being infested by rodents, cockroaches or ants.
Garden clearance
If you own a property with a garden, consider that your outdoors space is the first entry point that leads directly to your home. Your garden is attractive for mice, rats, squirrels or different insect species as it's the perfect source of food, water and countless hiding places. Here we come to declutter your greenery with a thorough garden clearance. Every corner will be neat and clean and help you with pest prevention.
Mattress cleaning
Mattress, as well as other upholstery furniture are one of the common hiding spots for insects such as bed bugs, dust mites, fleas or sometimes carpet beetles. Give your bedding a deep sanitisation course with our professional mattress cleaning service and leave no pests laying eggs and spreading all around your place.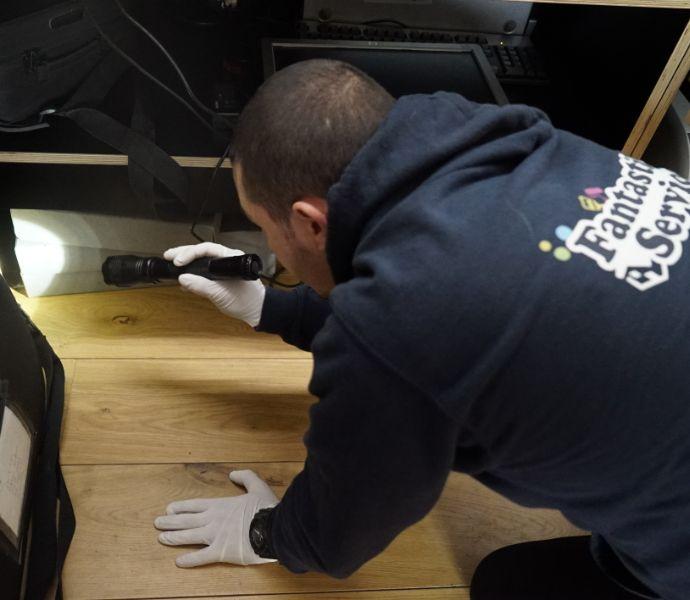 Check our pest control services
Pest control service coverage near Camden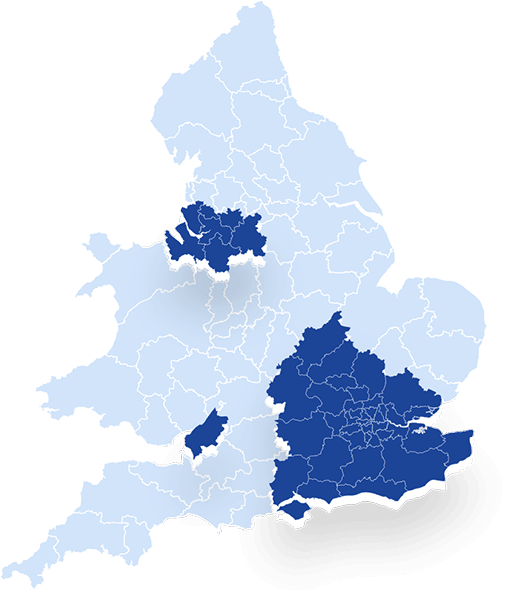 Frequently asked questions about our pest control services in Camden
How long does pest control take?
The treatment sessions' duration depends on the infestation's size and type. It may vary from 30 minutes for wasp nest removal to 8 hours for bed bugs heat treatment.
What are Camden's most common household pests?
Camden's residents have problems with the most common pest infestations: mice, rats, bed bugs, cockroaches, fleas and carpet beetles.
Do you provide pest control services for commercial buildings?
Yes, our services are suitable for residential and commercial properties as well. We can cover restaurants, hospitals, schools, warehouses, office buildings, etc.
Are your pest control procedures safe for people and pets?
We use low concentrations of insecticides. They are powerful enough to kill tiny insects but are harmless to people and pets. We advise you to keep your pets at bay until the solution is completely dry.
How much does pest control cost in Camden?
The price is calculated based on the type of infestation, the severity and the number of treatments required. However, the cost can range between £180 and £530.
Do you offer any pest-proofing services?
Yes, our proofing services are mainly focused on mice, rats and bird proofing.
Can't find the answer you're looking for?
Visit our Help Center.
Book a professional pest control services in Camden and enjoy a pest-free home!
START YOUR BUSINESS WITH FANTASTIC SERVICES
Star your pest control business with Fantastic Services
Investing in a franchise is a great way to start your own professional pest control business, as it removes all risks and offers full support. With over 500 successful franchisees, this time-tested model ensures you are not alone in your venture!