Professional Fox Pest Control Services in London
Get rid of foxes from your home and your garden
Flexible schedule and same-day visits
Highly qualified and fully equipped exterminators
Blocking off and proofing of all access points
Offering advice and aftercare to prevent new foxes arriving
Solving residential and commercial fox problems in 4 simple steps
1.
Arrange a fox inspection by filling out our request a callback form.
2.
A fox extermination specialist arrives on-site for a property inspection
3.
The expert treats your premises in the most efficient way possible
4.
No more awkward fox visits and damages to your property
What fox pest control methods we use
We send a pest control specialist to survey your property and garden and determine the nature of the issue. Also, the technician will advise you on which the best method to solve your fox problem is.
Our fox control service in London is done in two different methods:
Spraying

If the solution to getting rid of foxes from your garden is spraying, we will do it in a safe manner. The products we use are eco-friendly and are completely harmless to use on vegetation and flowers in your garden. You can rest assured that neither your plants, nor your animals, or beneficial insects will be affected by the product we use.

What we use is a spray that leaves a residual odour which is similar to that of a fox urine. This odour repels the foxes because they think the territory has been marked by another one already.

Keep in mind that we recommend spraying around your garden two times a week until the problem disappears completely.

Trapping

Our second method for fox removal is using traps. The technician sets cages with baits at the perimeter where fox activity is mostly noticed. They monitor the fox traps with live cameras. Once a fox is caught, it is later dispatched in a humane way and cremated.
Why choose Fantastic Services for fox control treatment
Urban foxes (a.k.a. Vulpes Vulpes), have been a growing pest problem to many cities in the UK. London is one of the cities where foxes torment people by entering their gardens and bothering other animals.
We provide urban fox control in all London areas and throughout their most active periods - early February or from late April to August.
So here are more reasons why you should turn to us for dealing with fox problems near you:
Our technicians have passed multiple training sessions and have gained rich experience in treating all types of London pests.
Our prices are transparent. After a survey, you will receive a free quote about the treatment your home needs.
The pest control experts use eco-friendly products that won't have a negative impact on your property, plants, pets, or children.
We have extensive coverage. We work in all of London but we cover other cities as well.
Benefit from our special discounts and rates. We also have partnerships with various brands from where you can get discounts if you are a Fantastic Club Member.
Frequently asked questions
Q: Can I get a discount if the treatment goes on for too long?

A: You can save money on pest control treatments and other domestic services that we offer when you become a member of our Fantastic Club.

Q: Can foxes climb fences and enter my garden?

A: Yes, they are excellent jumpers and climbers. A fox can jump over a standard 90 cm fence. If your fence is this height or shorter, you need to take other measures to keep foxes away.

Q: Why do foxes come on my property? What do they eat?

A: Foxes eat anything you eat. Some people even leave food out for them but that is what makes them get used to human presence and unafraid of us. In city edges, or homes where people take care of animals such as chickens or rabbits, foxes will try and often succeed at killing and snatching the animals from their cages.

Q: Do foxes attack people?

A: Usually, no. Unless a fox has rabies, it wouldn't attack a person. However, they do transmit several types of parasites and diseases. That's one of the many reasons why you need a fox control service if your home is often visited by the animal.
Q: Is it legal to kill foxes?

A: Yes, but it must be done humanely. Foxes aren't protected by any law in the UK. What you cannot do is shoot them in an urban area.

Q: Can you relocate the fox to another area or outside of town instead of killing it?

A: Unfortunately, no. It is forbidden to transport foxes to other urban areas where they will begin tormenting another neighborhood.
Find a fox control expert near you
Foxes are one of UK's most notorious pests both in built-up areas and rural locations.
Barnet
Brent
Bromley
Croydon
Ealing
Enfield
Hillingdon
Lambeth
Lewisham
London
Newham
Redbridge
Southwark
Tower Hamlets
Wandsworth
View all areas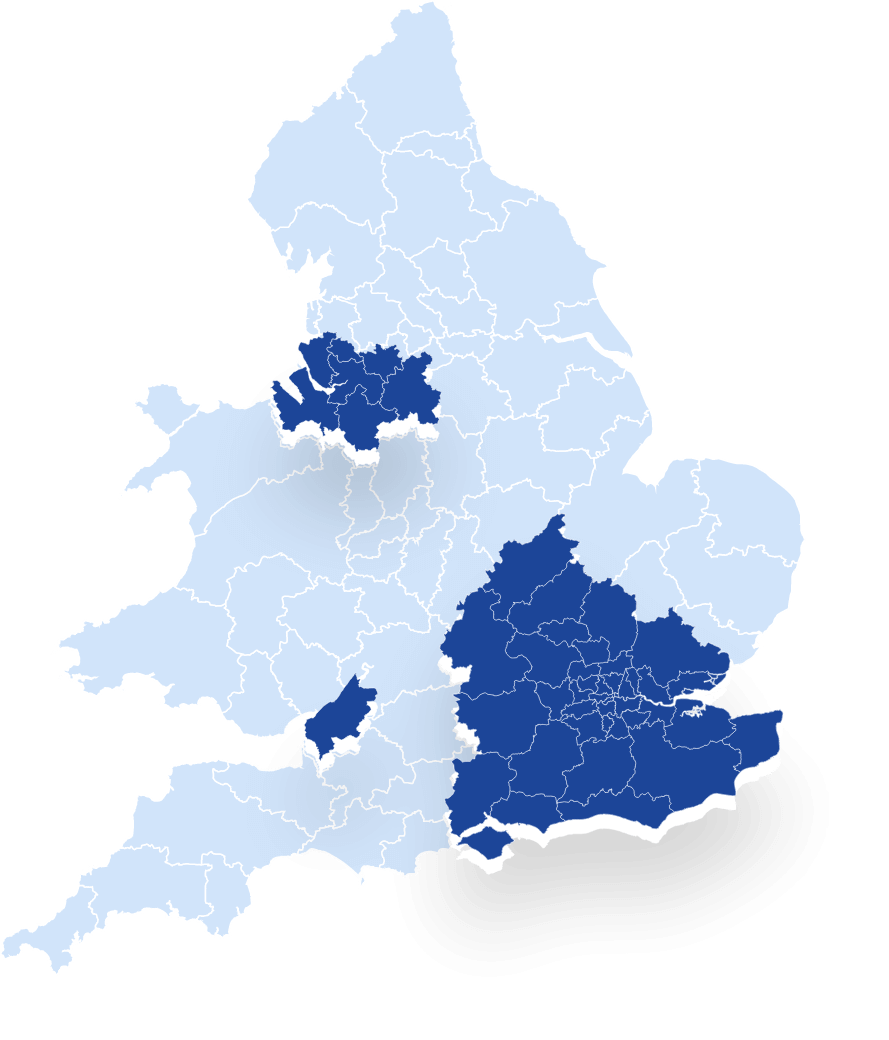 Stop foxes coming into your home and garden!