Expert Pest Control Services in Bromley
Make all the disgusting invaders go away!
Enjoy many benefits with the Fantastic Club;
Possible same-day appointments;
Available for residential and commercial properties.


1. Book your appointment online

Schedule your pest control service via our online booking form or the GoFantastic app. Everything will be organised in seconds for the day and time convenient for you.

2. Say hello to the exterminator

Time to meet up with the scheduled professional. You can greet them either at your property or arrange a quick key pick-up from a close-by location.

3. Sit back and relax

Enjoy a pest-free property. After the job is done you can inspect it to make sure that everything is good.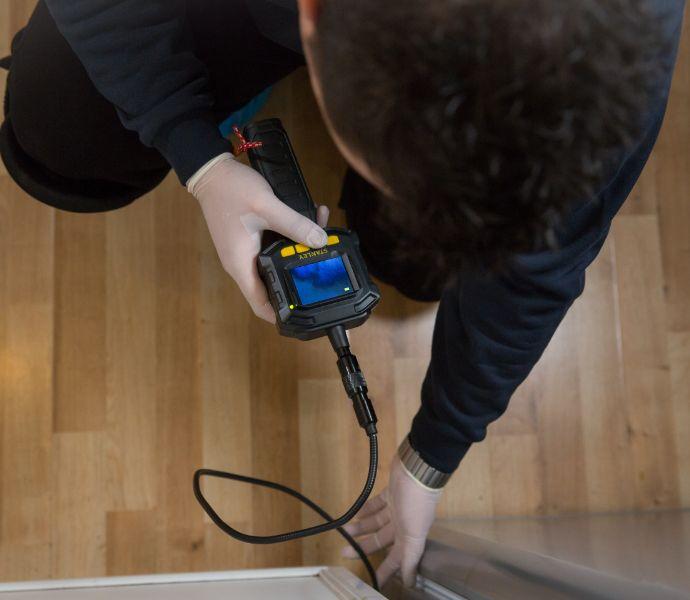 Our pest control services will keep your home or business property safe
Everyone shares the desire to live and work in a pest-free environment, yet it is not always possible. For this reason, we provide specialized pest treatments that target infestations quickly and effectively. Let us help you secure your property from uninvited intruders - schedule an appointment, and we'll handle the rest!
A payment is due when the job is completed;
Our treatments ensure a pest-free environment;
One-hour response time for emergency pest control services;
Experienced professionals you can count on
Reliable pest control experts
For all matters regarding pest management, you can rely on the certified experts at Fantastic Services. Our professionals have great experience in this field and can accurately assess any infestation before applying an effective solution. We guarantee the complete removal of pests without delay, regardless of the magnitude of the task. You can rest assured that we will sort out your problem efficiently.
Utilising high-grade pesticides by a leading UK pest control company;
Interviewed, trained, and supervised in person;
Able to identify pest species and their presence.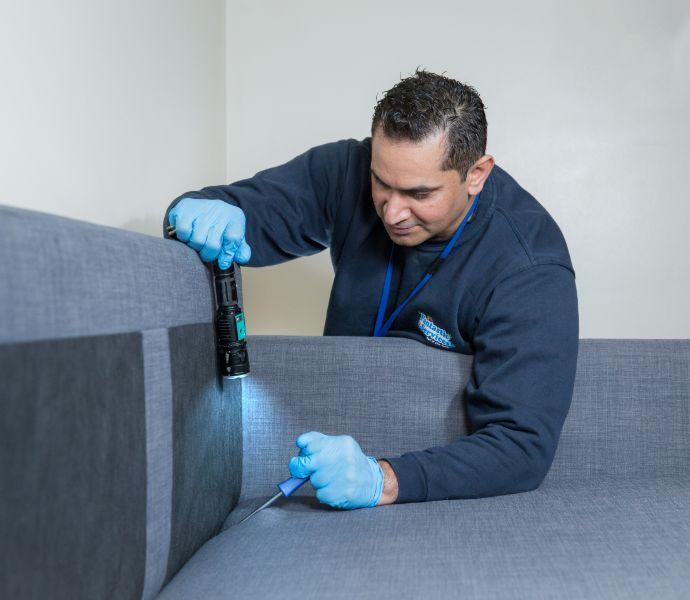 Bromley pest control services we provide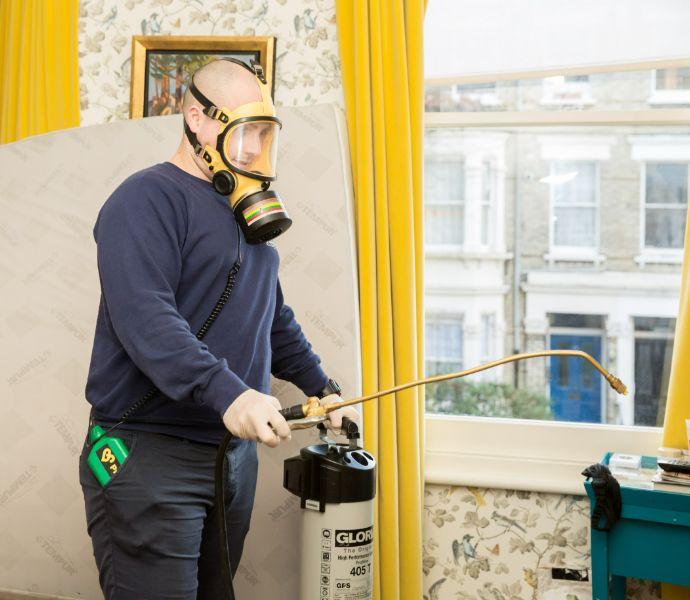 Flea treatment
Initially, the technician will inspect the problematic areas to determine the severity of the infestation. A powerful insecticide will then be sprayed over the affected zones, killing the fleas effectively. A complete treatment service includes continued visits by the pest control expert until the issue is resolved. A report will also be provided after the service has been completed.
Bird control
Property owners dealing with a pigeon infestation can enlist the help of our bird control professionals. Upon inspection, technicians will install spikes and nets in areas where necessary. In addition, they can utilize a repellent gel to discourage pigeons from returning. With these measures, your property will become less appealing to the problematic birds.
Rat control
When the pest control technician arrives at your home for the service, he will first inspect the area for any potential openings that rats may use to gain entrance. He then blocks them off, using materials such as foam, wool wire, or a sealant. Lastly, traps are set up strategically to capture and responsibly remove any remaining rodents from your premises.
Some more examples of useful services in Bromley
Carpet cleaning
Do you have an area rug or carpet that needs cleaning? Experienced professionals at Fantastic Services are available to help. Our carpet cleaning experts will determine the appropriate cleaning method to sanitise your rug, no matter what type of fibres it is made from – natural or synthetic. With our expertise, we will leave your carpets spotless and smelling fresh.
Antiviral sanitisation
Are you concerned that the surfaces in your home may harbour dangerous viruses or bacteria? Look no further than our antiviral sanitisation service. A highly experienced technician will come prepared with a fogging device full of disinfectant to thoroughly cleanse your house, mainly focusing on the frequently used surfaces. Rest assured that our services guarantee the safety and well-being of you and your family.
Fumigation
To ensure your property is free of pests, an experienced specialist will conduct an inspection and determine the infestation's severity. The technician will remove the invading insects using advanced tools and pesticides. To guarantee there won't be further outbreaks, a follow-up visit two weeks after the initial fumigation is recommended.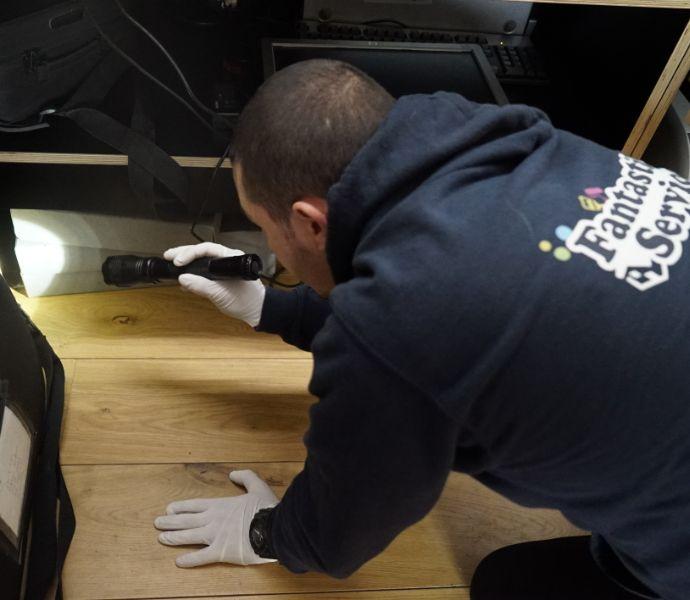 Extra services we offer for your comfort
Pest control services near Bromley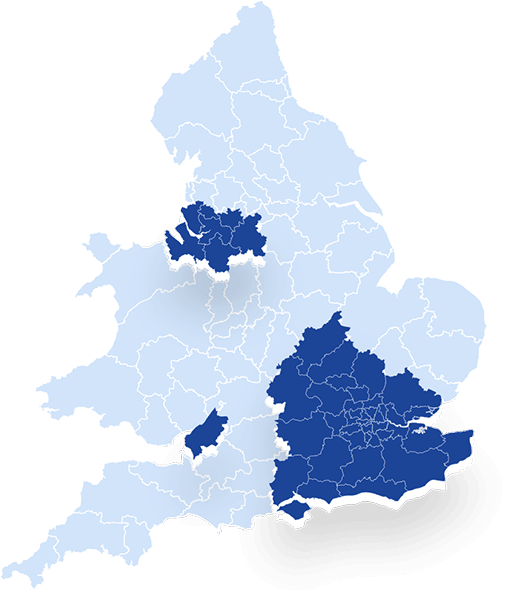 Frequently asked questions about our pest control service
Is commercial pest control something you provide?
We most certainly do! Those who wish to assess their pest risks can receive a free, comprehensive pest control survey. Depending on your business needs, we will design a pest control solution tailored to your needs.
Approximately how long does it take to get rid of pests?
The size of your property, the level of infestation, and the areas infested will determine how long it will take. For the removal of wasp nests, treatment time can range from 30 minutes to 8 hours, depending on the severity of the infestation.
Is the London council able to handle all types of pests?
Foxes, for instance, are not dealt with by the London city council. The majority of councils provide pest control services for rodents, mice, bedbugs, and ants. Councils do not usually treat woodworms as well.
A cockroach infestation plagued my property. Why did they come here?
Like most pests, roaches are constantly in search of food and shelter. Sanitation issues make an area more prone to infestations. It is also important for the creepy crawlies to have access to water in the house, so leaks can attract them too.
Is it possible to have my ant problem taken care of over the weekend?
Absolutely. Whether it's Saturday, Sunday, or bank holiday, our technicians can help you get rid of ants any time.
Is it possible for pigeons to damage my property?
Pigeon droppings, which are acidic, can severely damage a property's facade. They can also damage gutters by blocking them with their feathers. Don't hesitate to contact us today if you have a pest infestation in your home!
Can't find the answer you're looking for?
Visit our Help Center.
Book pest control services that ensure your well-being!
START YOUR BUSINESS WITH FANTASTIC SERVICES
Become a franchise business owner with Fantastic Services!
Start your own business as a franchisee if you offer cleaning, gardening, or pest control services.
We will ensure your success by providing you with a constant flow of customers;
Custom-built system for easy bookings management;
Mobile apps for your customers and business;