East London Pest Control Experts
Our pest control treatments include pest prevention and pest-proofing tips
Guaranteed and insured pest control services
24/7 pest control for residential and commercial properties
FREE pest inspection as part of the service
Child and pet-friendly pest control solutions


1. Easily book a pest treatment online

Use the GoFantastic app or schedule pest control online. It takes seconds to arrange a convenient time.

2. Meet your pest control expert

It is possible to arrange a quick key pick-up in a nearby location or to meet the pest technician on site.

3. Enjoy a pest-free property

Following the treatment, you will receive pest prevention and proofing advice.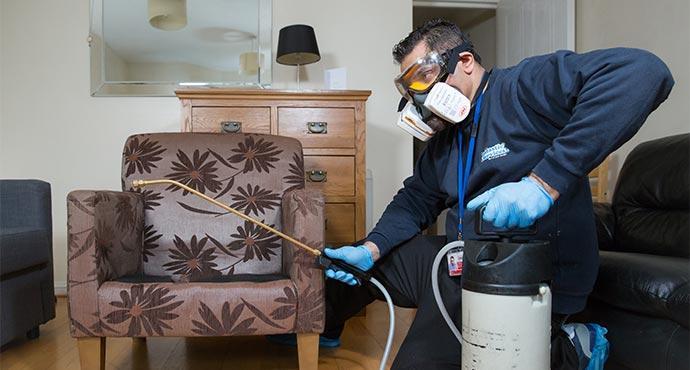 East London pest control explained step-by-step
A pest controller will thoroughly inspect your property to determine the level of infestation and the type of pest. East London's pest teams are equipped with everything they need to get rid of pests. In addition to Safe Use of Pesticides, all pest control teams have successfully completed essential pest control training courses, ensuring their ability to maintain a safe and secure environment while effectively managing pest infestations.
We offer 1-month and 3-month guaranteed pest removal services, which include extra inspections and treatments, upon request and if necessary. Upon completion of the service, the pest exterminator will provide you with a detailed report.
Furthermore, you will be advised on how to prevent future infestations and recurrences of pests on your property. There are several ways to prevent pests, such as clearing overgrown gardens, blocking holes, or reducing humidity inside. Additionally, you may be instructed not to vacuum any treated areas for several days.
Count on our experienced pest control team
East London pest control treatments
Rat Control
First, the technician will inspect the property for holes and cavities where rats might enter. Next step is to seal those entrances with foam, wool wire or sealant. The best way to control rats is to use traps to ensure that the remaining rats are captured and properly handled.
Treatment for Bed Bugs
Each affected area is treated with a powerful insecticide by the pest controller during the first visit. A different pest control chemical will be used on the second visit to ensure that the bed bugs won't adapt to the environment and survive. When you book a guaranteed pest control service in East London, you will receive one extra visit free of charge.
Flea Control
Initially, the pest technician will inspect the property to determine the severity of the infestation. The next step will be to spray a powerful insecticide on the affected areas, killing the fleas.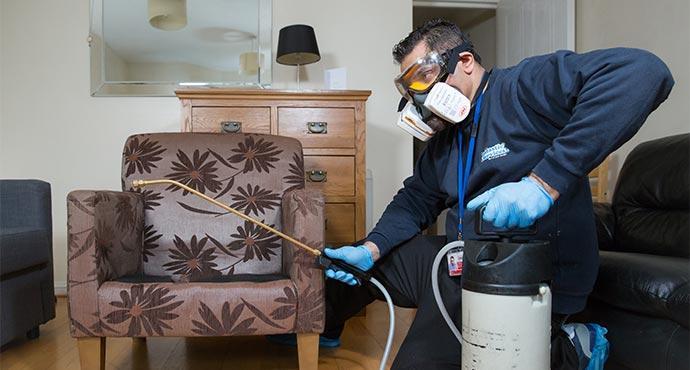 Get rid of pests in East London with our team of skilled pest technicians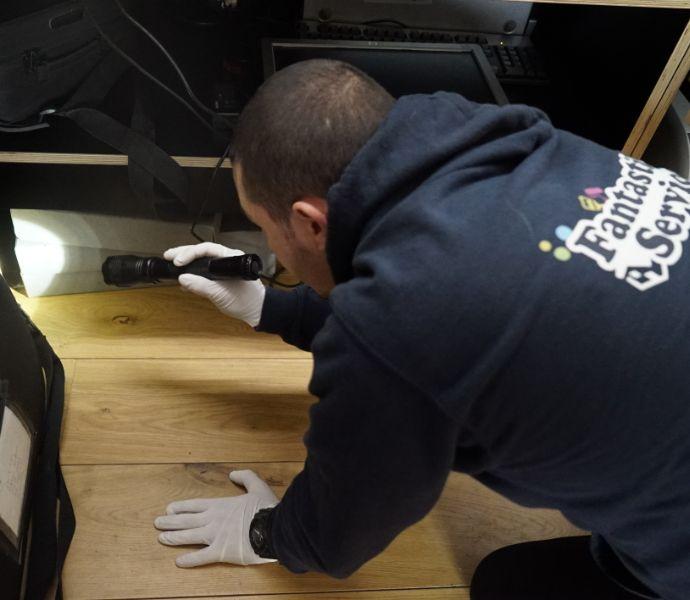 Cockroach Control
Having cockroaches in your home is one of the most uncomfortable things you'll ever experience. In addition to being unpleasant to look at, cockroaches can also spread disease, which is why a cockroach exterminator's help is necessary. After inspecting the premises, our East London pest control team will apply a gel that will effectively kill cockroaches.
Pest Proofing
By protecting exposed areas of the house, pest-proofing prevents pests from entering, breeding, and nesting in your property. Taking care of the pest infestation must come before pest proofing. With our 1-year guarantee, you're assured a job well done! You can schedule a pest inspection and a pest-proofing specialist will inspect your entire property and provide a free quote.
Moth Control
A 3-month guarantee is now available for moth control services in East London. It is a safe and effective way to get rid of moth larvae and moths without using any chemicals. Infested areas will be treated with an insecticide that will quickly eliminate carpet and clothes moths. You can request a second treatment if you still see moth activity after the first visit. In addition, the exterminator will provide some practical tips for preventing future moth infestations. A copy of the pest treatment report will also be provided to you.
East London pest control treatments we provide:
Pest control services near you in East London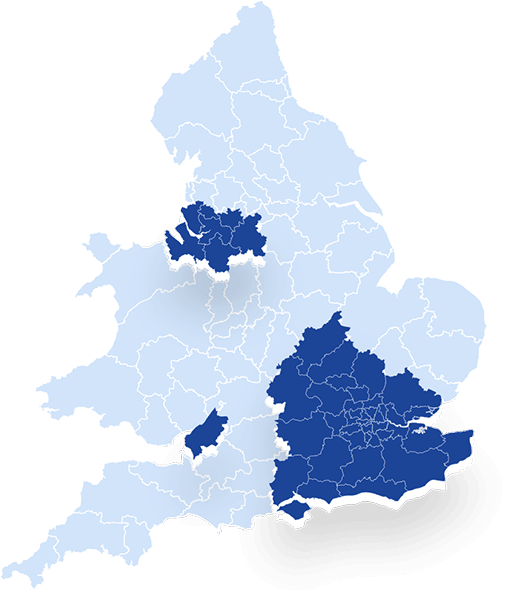 Frequently asked questions about our pest control services in East London
Is it possible to book pest control online?
Just enter your postcode and click on "Check prices and availability". You just need to follow the booking process on the screen.
Can you provide pest control services after work hours or on weekends?
Weekend and bank holiday slots are available at no additional charge. We offer pest control services after business hours for a fee.
Are you offering any special pest control deals?
Enjoy special pest control rates all year long when you join our Fantastic Club! Aside from priority booking and case handling, members receive discounts and special offers from partners.
How long will the pest control service take?
The size of your property, the level of infestation, and the condition of the affected areas are all factors to consider.
Can't find the answer you're looking for?
Visit our Help Center.
Get rid of pests in your home with a professional pest control service in East London!
A FANTASTIC START TO YOUR BUSINESS
Become a Fantastic Services franchisee
We are here to provide unwavering support every step of the way, whether you are looking to take your existing pest control business to new heights or embark on a new entrepreneurial venture. As a Fantastic Services franchisee, you will have access to our highly successful business model and proven strategies.
Learn more