Bed Bug Treatment in London
Effective bed bug extermination service
Flexible booking options (emergency call-outs)
Inspection, assessment, and eradication
Heat treatment available upon request
Discreetly branded vans to protect your reputation
How to get rid of bed bugs in 4 simple steps
1.
Book bed bugs control online
2.
A fully equipped exterminator will arrive
3.
He will carry out a complete treatment
4.
The adult bed bugs and their eggs are eliminated.
Bed Bug Treatment Cost

As a member of the Fantastic club, you can get £30 OFF for 10 different services within 1 year.
Service Type
Studio/1 bed
2 bed property
3 bed property
Prices

Fantastic Club


Standard Price

Fantastic Club


Standard Price

Fantastic Club


Standard Price
Inspection

£15


£45

£15


£45

£15


£45
1-month treatment*

from £185


from £215

from £195


from £225

from £205


from £235
3-month treatment**

from £255


from £285

from £265


from £295

from £275


from £305
4-month treatment

Full treatment with extended guarantee.

Get the option to request up to 3 additional follow up visits within a period of 4 months from the initial treatment.

Book Now
Join the

Fantastic Club and get:
£300 in credits
Preferential member rates
Domestic cleaning from £13/h
Real-time arrival tracker
Priority booking & case handling
The price rates are only valid for residential properties.
The prices are not affected by any extra fees besides parking and congestion (where applicable).
*The 2 visits treatment is comprised of 1 main visit and 1 follow-up visit, carried out over the course of 1 month. Note that the follow-up visit is only done at your request.
**The complete treatment features 1 major visit and 2 extra follow-up visits, carried out over the course of 3 months. Note that any follow-up visits are only done at your request.
£50 additional charge on all night jobs (night job is considered between 8pm and 5am appointment time).
T&C and Minimum call out charges apply. When we calculate the price, we also take into consideration the area's dimensions and the time of the appointment. All prices and deals are valid for areas within M25. Congestion charges are excluded (when applicable). Note that prices may vary for areas outside of M25, call in for more details on your location.
Get an instant quote and check our availability in your area
Please tell us about your needs so we can design a better service for your business and give you an estimate.
Call 020 3746 1062 for a quote or contact us here.
This is how we handle bed bug control
This service is performed in two visits done two weeks apart. The professional can treat every surface in your bedroom, including your bed mattress, headboard, skirting boards, the floor, the carpeting, and more.
The bed bug exterminator will use a different insecticide on the second visit to ensure that the insects will not have a chance to adapt to the treatment and survive.
Also, it would be best if you (or somebody else) sleeps in the treated rooms to lure out the bed bugs in hiding. They will pass through the treated spots and perish.
Our bed bug control includes up to 1 extra visit for free if you booked a guaranteed service (valid for 90 days after your first appointment). A guaranteed service is available for most of your pest control treatments.
Heat treatment against bed bugs
On the other hand, If the infestation is too severe, then we can resort to the so-called heat treatment (killing bed bugs with heat). Here is how it works:
The pest technician will carry out an initial inspection and prepare your property for the service.

The specialist will use an electric or diesel-fueled heater to raise the temperature of each room up to 56°C. This will kill bugs in all stages of development, regardless if they are in or out of sight.

Once the treatment is done and if the expert deems it necessary, he can return two weeks later to treat all recently infested areas with an insecticide spray to ensure best results.
Steam Treatment against Bed Bugs
The steam treatment is an effective eco-friendly alternative to the traditional bed bug control service. The difference comes from the fact that there are no pesticides used to perform the steam treatment service, only steamers and fabric detergents, applied on the furniture. The detergent is used to wash the faecal matter of the bed bugs and wash away their eggs.
The steam used in steam treatment is heated up to 180 °C which is more than enough to eliminate all stages of the bed bugs. The service is suitable for lighter infestations, where the affected areas are well established by the professional. It is cheaper, and less time-consuming than heat treatment, but not as effective for severe infestation. Although steam can aid bed bug removal, the most effective method of bed bug pest control is the Heat Treatment, when done by professionals. Before both services, your property will be inspected by a professional and he will aid you in your choice of action. The final decision is up to you.
However, bed bug steam control is a valuable option for many cases where the owner realised the problem earlier and took action on time. It is also important to mention that the steam treatment would be cheaper than heat treating your property. Rely on the professionalism of the pest technicians to aid you in choosing the best service for your case, as they have nothing else in mind than providing you with the most cost-effective and efficient service.
What to do before the exterminator's arrival
Due to the insects' incredible resistance to most pest products on the market, there are a couple of things you need to do in order to ensure your safety and the pest's complete extermination. You should follow these steps before your bed bug treatment, no matter which option will be chosen for your case.
Relocate your pets (fish included) prior to the treatment;
Remove all infected bedding and wash it on 60-90°C;
Wash any clothing found in the infested room on 60-90°C;
Hoover all areas in the affected room, especially under the bed;
Frequently asked questions
Q: The bed bug infestation is absolutely out of control, what should I do?

A: If this is indeed the case, then we highly recommend for you to take advantage of our heat treatment. It eradicates up to 100% of the adult bed bugs and their eggs in about two hours.

Q: What discount can I get if I book your bed bugs treatment service?

A: You can get the treatment at reduced rates if you become a member of our Fantastic Club. Note that the discounted prices apply to all our services for the duration of 12 months.

Q: What should you do when the pest technician starts treating the property?

A: When the exterminator arrives, leave the property for a few hours since the insecticides settle. Once the products have settled down, open all windows and doors for about 10 minutes and do not vacuum all treated surfaces for at least 5 days.

Q: What can I do to minimise the spreading prior to the pest control service?

A: One of the simplest and most effective things you can do is to vacuum-clean the affected areas using a disposable dust bag. As soon as you are done cleaning, immediately throw that bag away.
Q: Will you, please, reschedule my appointment for another day?

A: Yes, we could do this. Just give us a notice at least 48 hours before the service, otherwise a cancellation fee will be charged. You can also register your own Fantastic account and start managing all your bookings through the dashboard section? It's really easy and you'll save time this way.

Q: The bed bugs are in my mattress, what can I do?

A: Honestly, consider that mattress gone. It is best to just replace it with a new one. Just make sure to have a professional treatment before placing your new one to protect it from the insects.

Q: How long will it take for the bed bugs to perish after the chemical treatment?

A: The adult bed bugs will be affected almost immediately. On the other hand, there will be bed bugs who will hatch a week or two later from the eggs. That is why a secondary treatment will be done as well as part of the service.

Q: How can I alleviate bed bug bites?

A: Here's a helpful little trick: apply liquid soap on the bitten spots and let it dry out. Another natural remedy is a paste made from baking soda and a bit of water. If the rash is too severe, then you might want to see a dermatologist or use a steroidal anti-itch cream.

Q: What caused the bed bug infestation?

A: The most likely scenario is that they were brought in through one of the inhabitants of the property who probably stayed at an infested place overnight. For example, bed bugs are known to "board" the luggage of travellers and are frequently encountered in hotel rooms.
Professional bed bug control and heat treatment services
Bed bugs are hard to get rid of. You need professional equipment and pesticides in order to deal with this pest. Book bed bug control from Fantastic Services in the following areas:
View all areas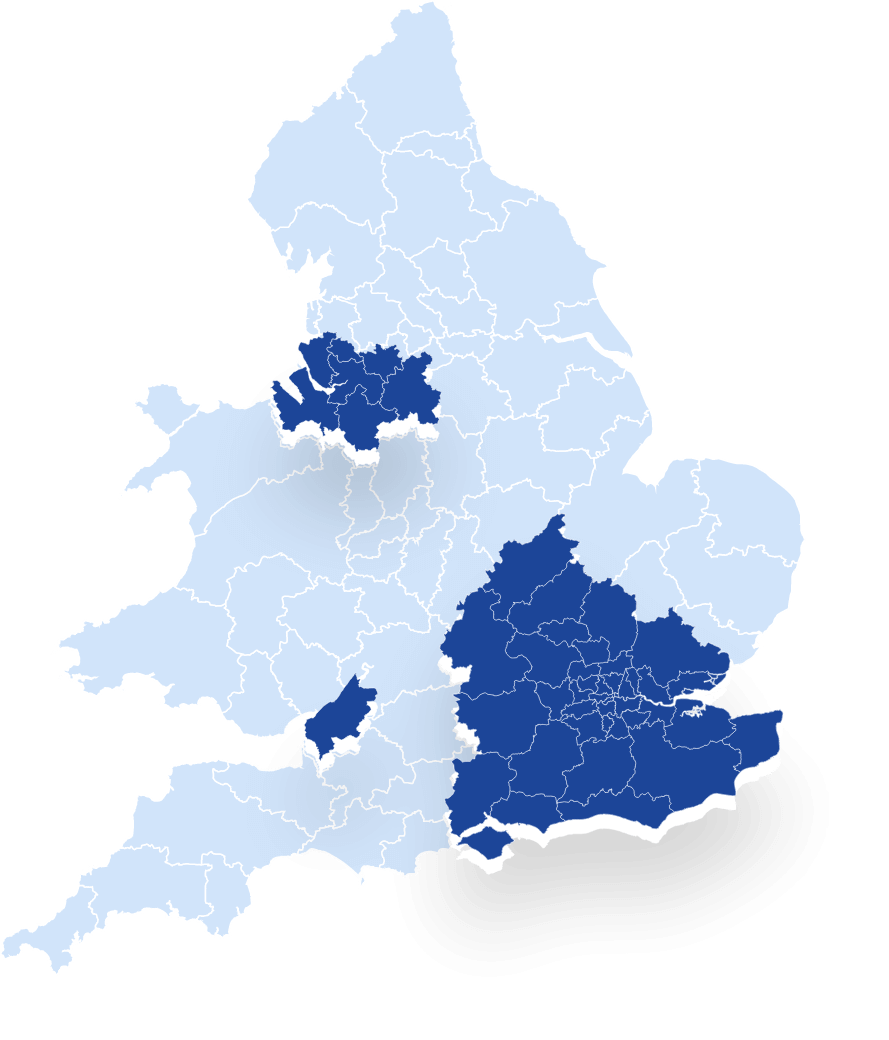 Let us rid you of blood-sucking bed bugs!