Arrange your builders service in 4 simple steps!
1.

Schedule a survey with an experienced surveyor

2.

Discuss with him the specifics of your refurbishment project

3.

Get a personalised estimate on the project within 3 to 5 workdays

4.

Pick a starting day that will fit your schedule
Schedule a survey
To give you an accurate estimate and design the best service based on your budget and requirements, we need to organise a survey first. Please use our online booking form to schedule an appointment.
What can the builders do for you?
You can have your property easily refurbished with our builders services in London. We'll send a specialist to survey your place and consult you. Once we know exactly what kind of improvements you want, we'll be able to give you a final quote for the job. Then, we'll source all necessary materials and send the builders to complete the service.
Renovation and refurbishment
We can give your home or workplace a complete makeover – from changing the type of flooring to redecorating it from scratch. On the other hand, we can entirely refurbish a room or a property as per your needs. This service is a great way to sort of "revive" your bathroom, kitchen, or living room. Here is what the specialists can do:
Plastering and wall boarding
With time, the walls and ceiling lose their charm as general wear starts to settle in. But it is nothing a little plastering and wall boarding can't fix. In fact, this is a great and cost-effective way to refresh your property without refurbishing it entirely. And the local builders can help you with all aspects of it, including plastering, skimming, wall boarding, and rendering.
Have your home, kitchen, bathroom, or office renovated
Fantastic Guarantee for high quality & complete satisfaction
When your service is completed, we'd love to learn what you think. We evaluate the work of the builders based on the feedback we receive from you and use it to make our services even more fantastic!
Reliable & flexible
Even the simplest renovation project can be disruptive to your daily routines. Our services are available Monday to Saturday including official bank holidays. You can choose the most convenient time for your property's renovation. And once you have set your appointment, you can be 100% sure that everything will be carried out as per your requirements and needs.
Providing all necessary tools, equipment, and materials
The skilled builders in London use the latest professional equipment and have all the right tools at their disposal such as hammers, saws, nails, and caulking instruments. In addition to this, they can source all necessary materials for your property renovation, including wallpaper, paint sole plates, sealants, timber, tiles, plasterboard, and more. The final amount for your service will include a detailed breakdown of the labour and all materials that were used so you'll know exactly what you are paying for.
Frequently asked questions
Q: How can I control my service appointments?

A: You can manage all of your bookings easily by logging into your Fantastic account and clicking on the dashboard section.

Q: Is there a discount that I can use?

A: You can save a considerable amount of money from your service by joining our Fantastic Club. Like all of our other members, you'll also get to benefit from priority booking options and exclusive deals.

Q: Do you have all the necessary tools and equipment?

A: Yes, the builders bring their own instruments and equipment to complete the job.

Q: What about the building materials? Can you supply them?

A: If you wish, you can supply these yourself. Alternatively, the builders can shop for the materials and bring them to your property. Keep in mind that you will be charged for the shopping time and the costs of the materials.
Q: What is your availability?

A: A typical workday of the specialists starts at 9 am and ends at 5 pm. Services can be booked Monday - Saturday, including bank holidays.

Q: What is your coverage?

A: We can assist you anywhere within the M25 London Zone and Slough Burroughs.

Q: Do you guarantee the quality of the work done?

A: Maintaining top quality of the work done is ensured by monitoring the feedback from all of our past customers. Furthermore, all specialists have public liability insurances.
Builders available across London
Central London
East London
North London
South London
West London
View all areas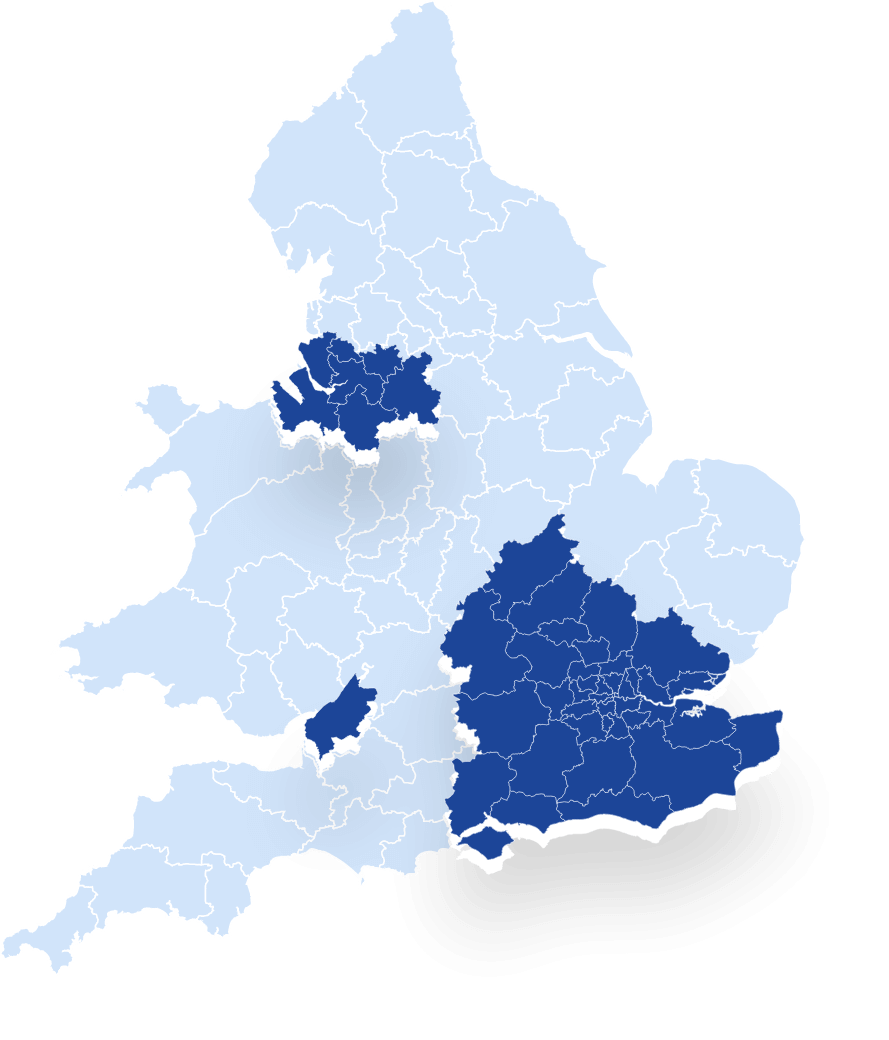 We can do much more than builders service:
Turn your renovation ideas into reality!