Get a prompt ant removal service - no more marching insects in your kitchen!
Contact us as soon as possible to avoid a larger ant infestation!
Safe and approved pest control methods
Weekend and evening availability
The technicians are trained and certified
24/7 customer care

Price for Fantastic Club members starts from £165 instead of £195
How the Ants Control Service Work
A professional and trained ant exterminator will visit your property. They will inspect the entry points and the seriousness of the infestation. Then they will determine the best ant treatment.
The ant exterminator will apply a specialized powder on entry points and cracks that the ants use to get inside your property. They view it as food and thus carry it back to the nest.
After a while your ants removal specialist can visit your property again upon request to see the result of the work (depending on the service purchased).
Your ants pest control expert will offer you some useful advice on preventing future ant infestations to your home. They will also write down a report
How your pest technician will deal with ants effectively

As a member of the Fantastic club, you can get £30 OFF for 10 different services within 1 year.
When these insects are raiding your kitchen, count on the professional to make things right by applying a special ant removal bait gel on all affected areas. Mistaken for a treat, the ants will quickly carry the gel back to their den where all will eventually try it and perish as a result. This is a fast and effective method of ant pest control.
Service Type
Studio/1 bed
2 bed property
3 bed property
Prices

Fantastic Club


Standard Price

Fantastic Club


Standard Price

Fantastic Club


Standard Price
Inspection

£15


£45

£15


£45

£15


£45
1-month treatment*

from £165


from £195

from £175


from £205

from £185


from £215
3-month treatment**

from £240


from £270

from £250


from £280

from £260


from £290
4-month treatment

Full treatment with extended guarantee.

Get the option to request up to 3 additional follow up visits within a period of 4 months from the initial treatment.

Book Now
Join the

Fantastic Club and get:
£300 in credits
Preferential member rates
Domestic cleaning from £13/h
Real-time arrival tracker
Priority booking & case handling
The price rates are only valid for residential properties.
The prices are not affected by any extra fees besides parking and congestion (where applicable).
*The 2 visits treatment is comprised of 1 main visit and 1 follow-up visit, carried out over the course of 1 month. Note that the follow-up visit is only done at your request.
**The complete treatment features 1 major visit and 2 extra follow-up visits, carried out over the course of 3 months. Note that any follow-up visits are only done at your request.
£50 additional charge on all night jobs (night job is considered between 8pm and 5am appointment time).
T&C and Minimum call out charges apply. When we calculate the price, we also take into consideration the area's dimensions and the time of the appointment. All prices and deals are valid for areas within M25. Congestion charges are excluded (when applicable). Note that prices may vary for areas outside of M25, call in for more details on your location.
Professional Ant Control in London by RSPH-certified Pest Control Technicians
Although ants are not your typical pest, as they are considered beneficial insects to our ecosystem, the little hard workers can infest our homes and cause problems, especially in the kitchen. You may notice just a few of them, scouting around and checking for available food sources in your property at first. But sooner or later, the entire colony will join in to feast on your stored food.
Ants are not health-hazardous, as they do not transmit diseases, but some species do bite if disturbed. They are also known to cause damage to electrical wiring, hence it is important to act fast and seek professional ant control assistance.
Why Book Our Ant Control Service in London
- 7 days per week: Available every day, even during bank holidays and night.
- Flexible pricing: No hidden charges, great deals for members.
- Smooth process: We can arrange a key pick up and delivery.
- Availability: Same-day appointments.
What to do before and after the ant treatment service
Before the pest controller arrives, ensure to do the following:
- Empty out kitchen cupboards of food stuff. - Vacuum before the treatment takes place.
Tips on how to prevent future ant infestations:
- Leave the treated areas empty for at least a couple of hours.
- After your turn back, open windows for 10 minutes.
- Make sure not to hoover or clean the room for at least 4 days.
Frequently asked questions
Q: Can pest controllers work during the Coronavirus lockdown?

A: Yes, according to BPCA, pest controllers are still allowed to visit properties, in order to make assessments and implement pest control solutions. You can check our dedicated article that gives more explanation regarding pest control services during Coronavirus lockdown.

Q: When should I book an ant treatment?

A: You should call one of the London pest exterminators as soon as you spot any signs of an ant infestation.

Q: Can you perform treatments on weekends as well?

A: Yes, we offer our services 7 days a week, including Bank holidays and weekends.

Q: Can I get any discounts?

A: Yes, of course. You can always join our Fantastic Club. You can get numerous perks for a whole year.
Q: Why are there ants in my house?

A: Ants are very fond of sugary foods, so any exposed chocolate cake or sweets are bound to attract a small army sooner or later. Learn more: How to get rid of ants?

Q: How can I prevent an ant infestation?

A: The best way to keep ants away from your home is by not giving them incentives to sneak in. This means no dirty dishes in the sink, as well as frequent cleaning of floors, worktops, and cupboards.

Q: How do you calculate the cost of pest control for ants?

A: It depends on the number of rooms that require treatment and how many visits you've booked with an exterminator. We charge per job done, not per hour.
Ant treatment specialist near you
The best ant pest control service is the one that kills off the queens that are at the heart of the problem.
View all areas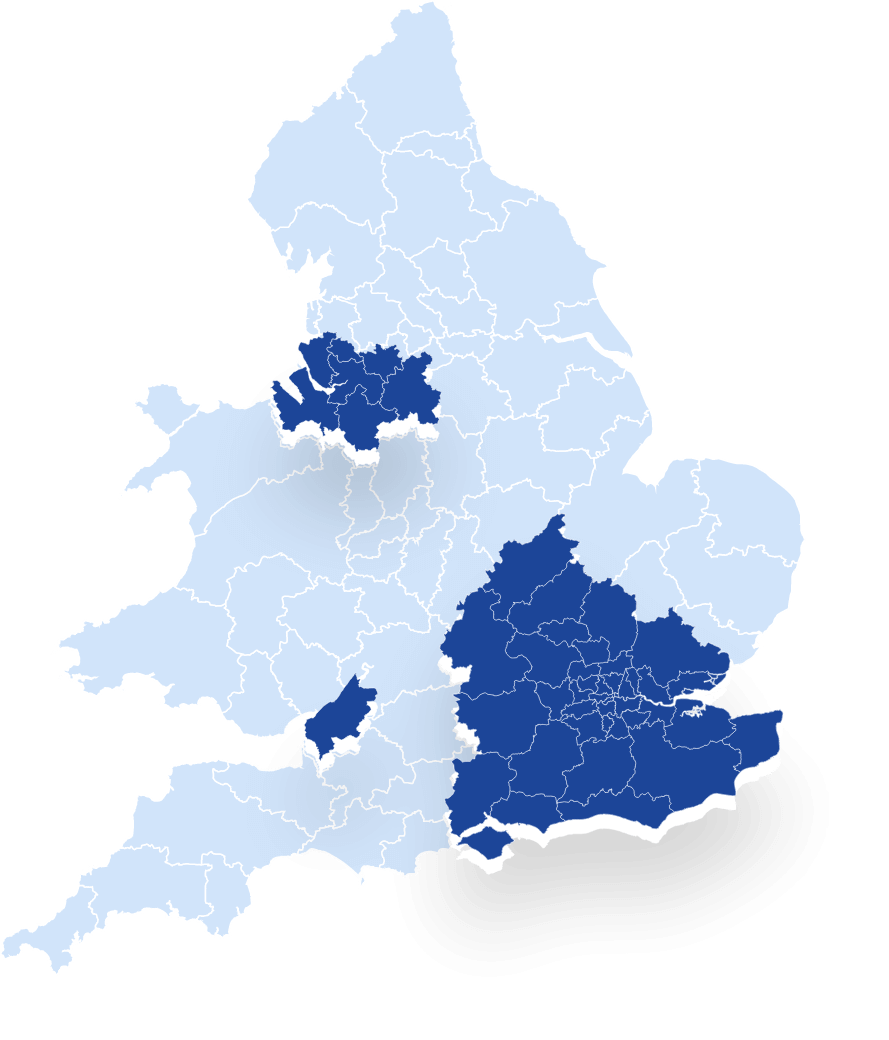 Get Professional Ant Treatment Online!