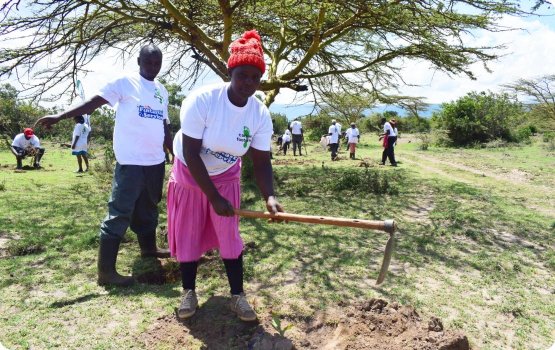 We invest in nature-based solutions

4

4

2

9

9

trees planted
Help us plant trees all around the world.
We're investing in projects related to the UN Goals and reducing the emissions from deforestation and degradation.
We support the Pacajai REDD+ Verified Carbon Standard (VCS) reduction project. It prevents unplanned deforestation in native forests, and attempts to implement pastures. Since 2012, the project has scaled by employing and training local villagers for monitoring and enforcement activities.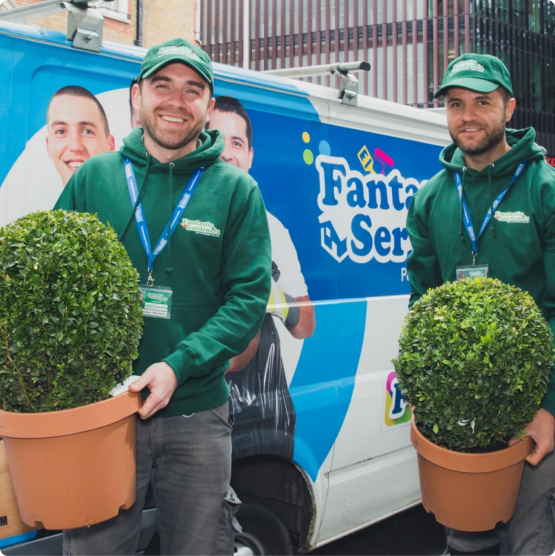 Our planet is changing and so are our services.
Regular Domestic Cleaning
We use 100% safe, eco-friendly detergents and probiotic cleaning products.
Oven Cleaning
We'll spare the planet 14 000+ plastic bags per year by using a biodegradable alternative.
Gardening
We'll introduce reusable green waste bags, which will save the planet more than 100 000 bags per year by the end of 2022.
Removals
We're investing in EURO 6 vans, which means that 90% of our removals fleet will generate lower emissions.
And much more…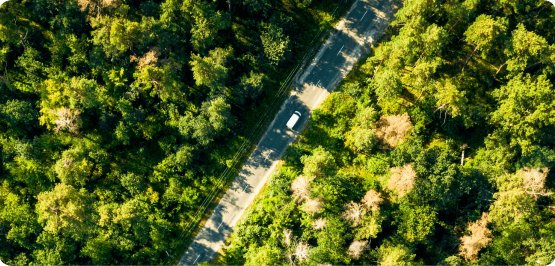 Reducing our fleet emissions
The professionals travel significantly less, thanks to our custom-built, travel optimisation software.
This has allowed us to reduce our fleet emissions by more than 50 tonnes of CO2 over the past 5 years.
And we're not stopping here! We'll continue to gradually electrify our fleet or upgrade to a EURO 6 standard.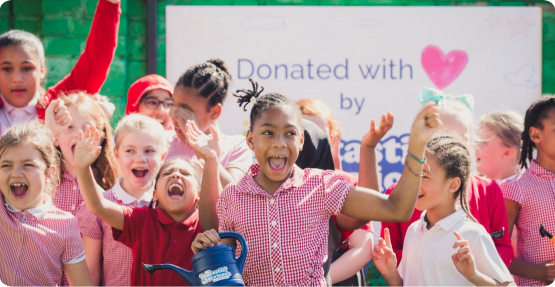 We are community-focused
As an international franchised company, we are constantly investing and employing locally throughout countries, including the UK, Ireland, Hungary, Bulgaria, Australia, and the US.
We are proud to say that we are a people-centred business - your community is our community.
We work towards sustainable solutions for all of our customers and their families, continuously reviewing and updating all of our services to make your life both easier and more sustainable.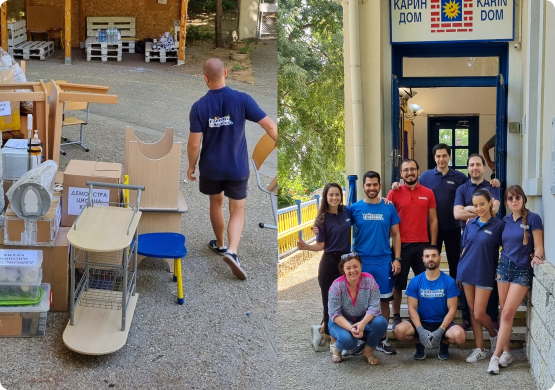 Karin Dom
Karin Dom is a non-profit organization founded in 1996 by hereditary diplomat and philanthropist Ivan Stancioff. Karin Dom is a modern functional centre for providing social, health, and educational services for children with special needs and their families. Karin Dom supports over 300 children and families annually and trains over 1200 specialists.
In 2022 Karin Dom needed to be relocated, which happened with the help of volunteers from Fantastic Services. Apart from the financial support, we wanted to be there and help during the relocation process. Throughout the year, Fantastic Service also provided 32 solar panels for renewable energy to the Karin Dom facility.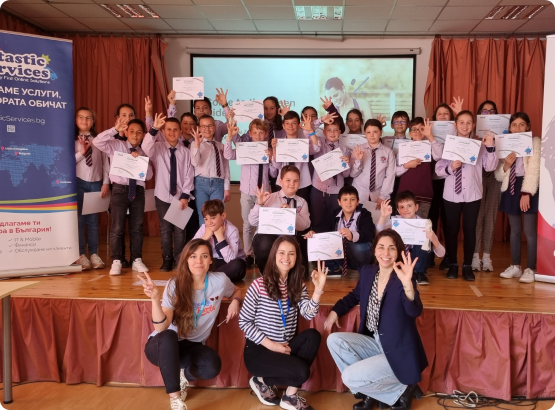 Fantastic School initiative
In 2022 we started visiting students to pass on our knowledge and good practices related to a sustainable way of living. We met more than 200 students and about 100 teachers for lectures and discussions. Part of the topics were zero waste philosophy, recycling, composting and the responsibility we all have to give our planet a better home for future generations.
We were surprised by the young generation's interest and willingness to be part of the great green transformation. More than 200 students joined an art competition organised by Fantastic Services. With the help of the children's paintings, we've issued two books on environmental topics. We invited teachers and principals from different schools to be part of a conference where we introduced them to different options to include environmental topics in the educational program.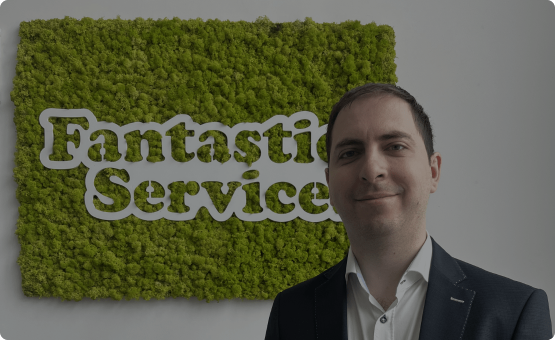 We already started to offset our carbon emissions. We are planting trees in deforested areas, we are preserving forests where they are. We engaged all parties - our clients, franchisees and employees.
Chief Commercial Officer
How you can fully offset the carbon footprint from your service
By purchasing our services, you always partially offset their impact. To fully reduce your service CO2 footprint, all you need to do is choose the fully offset option during the booking process, which will cost you a small fee.
01
Book your service
Select a service, specify a few details, and pick the date and time.
02
Offset the CO2 from your solution
You always partially offset its impact, but you can also choose to fully reduce it or even make it carbon positive.
03
Enjoy your carbon-neutral service
Voila! You have helped our planet to have a better home!
Frequently asked questions
How does fully offsetting work?
Carbon dioxide has the same impact on the climate no matter where it is emitted and what the source is. If a tonne of carbon dioxide can be absorbed from that atmosphere in one part of the world, it should cancel out a tonne of gas emitted in another area.
How did you calculate the amount for partial offset?
Here is how we do the maths: Based on the average booking price and CO2 emissions generated by each of our services, minus the amount that Fantastic Services pays for offsetting. In the end, this is the minimum fee for our customers.
How does Fantastic Services offset?
We're investing in projects related to the UN Goals, such as Reducing Emissions from Deforestation and Degradation (Brazil), and Tree Planting (England, Wales, and Scotland). We've started to gradually make our fleet eco-friendly and constantly improve our operations and services to make them more sustainable.
What am I offsetting for £3.00?
You partially offset: The transportation emissions for your professional (car, van, public transport, etc.), water usage, energy consumption (equipment, electricity), detergents, waste management.
Can't find the answer you're looking for?
Visit our Help Center.