Certified Samsung appliance repair and installation services in London
Find a City & Guilds qualified engineer near you to install or repair all types of Samsung appliances
Free, post-repair appliance troubleshooting
Upfront, transparent pricing
Sourcing spare parts by official manufacturers
Reliable, City & Guilds-accredited engineers
Booking your Samsung appliance service is so simple
1.
Use our online booking form to schedule your appointment
2.
Your Samsung engineer will arrive promptly on schedule
3.
Engineers travel with a range of commonly needed replacement parts
4.
Have the peace of mind with fully-operational appliance covered by a workmanship guarantee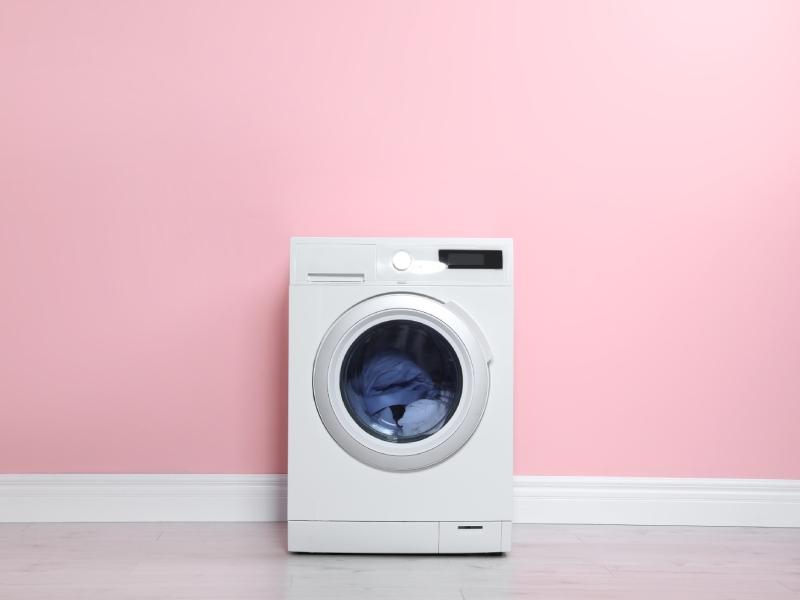 Choose Fantastic Services for all Samsung home appliances
Samsung brings the same quality and technological innovation to domestic white goods that has made them a world leader in home electronics. Whether you have a Samsung cooker, fridge, washing machine or other appliance, state-of-the-art features and a strong emphasis on sustainability come as standard.
Top-quality equipment deserves expert installation and even appliances manufactured to the highest standards can develop faults. Whether you're looking for a certified engineer to install your new Samsung dishwasher, or need an experienced troubleshooter to identity and remedy a problem with your Samsung tumble dryer, Fantastic Services will help you to connect with a local expert, fully trained to work with all Samsung appliances:
Call us to set up repair, replacement or installation of Samsung:
Everything you need from a Samsung appliance engineer
Prompt repairs for Samsung appliances
If a home appliance is not working, you'll want the earliest possible repair. Fantastic Services works with local experts, who provide same-day service whenever possible. Your engineer arrives in a fully equipped van, so they have the tools required to diagnose and remedy common faults. They also carry a range of commonly needed replacement parts. If repair is impossible, due to your appliance being non-standard or outdated, your engineer can arrange disposal of it and delivery of a replacement.
Repairs completed using genuine Samsung parts
Your professional works with Samsung to ensure that you get the exact parts for your make and model. If anything needs to be ordered, a second visit will be arranged to complete the repair. There is no extra charge for this second visit, you pay only the cost of the ordered parts.
Domestic and commercial repair services whenever you need them
Qualified engineers, easy booking and flexible appointments add up to a service that's equally suited to homeowners and commercial clients. So, whether you're looking for Samsung appliance services for your home, rented-out property, office, restaurant or other commercial premises, you can be confident that you'll get a high quality, hassle-free service.
Precise Samsung appliance Installation
A qualified and experienced expert in Samsung's products will handle any appliance installation efficiently. They'll arrive with the tools they need to place the appliance and safely connect it to the power supply and water. Once installed, the machine is tested to ensure it's working correctly. Your installation is guaranteed and, as you'd expect, your engineer carries all professional insurance.
Common Samsung appliance faults your engineer can repair
Your engineer will be a certified and experienced tradesman, capable of diagnosing and fixing a wide range of issues with Samsung appliances. You can be confident of getting the help you need whether the problem is with your commercial range or domestic fridge or washing machine. Some of the repairs most often completed include:
Samsung ovens repairs - Defective heating elements, or burnt-out thermostat or selector switches.
Samsung fridges and freezers repairs - Fridge lights or water dispenser problems, temperature regulation issues, American fridge freezer ice maker not working, problems with the touch screen or digital display.
Samsung washing machines repairs - Problems with the start button, touch screen or timer, wash drum failing to turn, or the machine not spinning evenly or not spinning at all.
Samsung dishwashers repairs - Refusing to start, not draining, failing to get dishes clean, or being noisy in operation.
Frequently asked questions
Q: I have an error code on my Samsung appliance, what does it mean?

A: You can check in your manual for the specific meaning of an error code. Or just tell the customer service assistant what it is when you get in touch. Error codes help the engineer to troubleshoot a problem, saving time in fault diagnosis, so they're very useful.

Q: How long is my repair likely to take?

A: It all depends on what the problem is. Most repairs can be completed within one to two hours.

Q: How quickly can an engineer come to me?

A: Subject to availability, an engineer can be with you within 4 hours. They'll call you 30 minutes before their anticipated arrival. London Samsung appliance repair appointments are available from Monday to Saturday. Also, don't hesitate to book your professional installer for any day from Monday to Sunday.

Q: I need to replace my current washing machine with a new Samsung one. Can you help with disposal?

A: Yes, certainly. Mention that you will want this service when you get in touch.
Trust Fantastic Services with all your appliance repair needs
Samsung appliance problems? Use our online contact form to book your repair or replacement service today!