Guaranteed AEG appliance repair and installation services in London
No matter what the problem with your AEG appliance is, your engineers will make it run again in no time!
FREE online price estimate with 24/7 customer service
One year guarantee with every repair job
Fully equipped with brand-specific spare parts and tools
Same day availability for emergency situations
Your local AEG appliance engineer is more than easy to book
1.
Use our online booking form and make an AEG appliance repair or installation appointment.
2.
Welcome your AEG engineer on the scheduled day and share your concerns.
3.
He'll bring all the spare parts and necessary tools for the job, so nothing is required from you.
4.
Inspect the results, share your feedback and receive advice on the proper use of the appliance.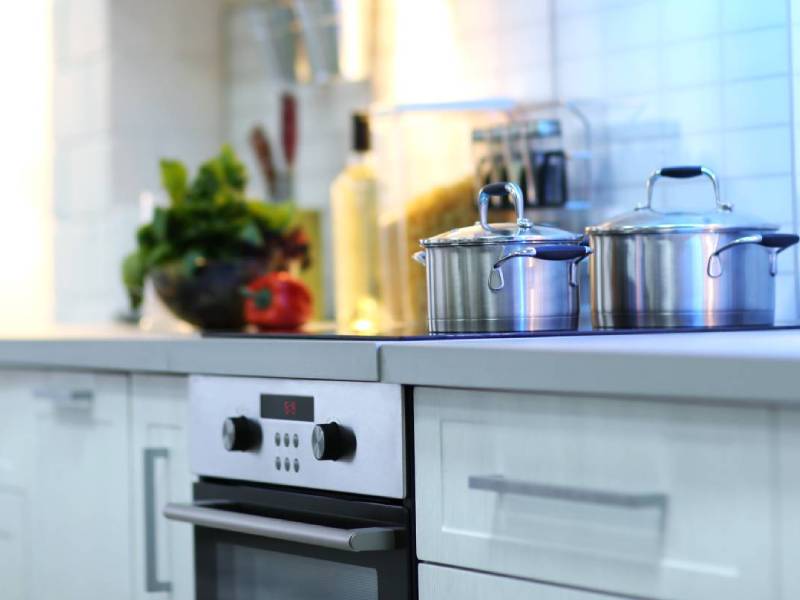 Faulty AEG appliance? Our repair service is what you need
Allgemeine Elektricitäts-Gesellschaft (AEG) is an authoritative and recognisable appliance manufacturer founded in 1883. The company's aim to innovate has led them to become one of the worlds' most leading manufacturers in this sector.
Unfortunately, when daily used, even the most solid appliances experience some faults. When that happens, you can always count on Fantastic Services. Our skilful engineers are trained to troubleshoot all AEG appliance problems and types:
How our AEG appliance repair and installation service is performed
We can bring your AEG appliance back to life
Our AEG appliance repair service is hassle-free - it includes thorough diagnostic, all the parts and labour, so there is no place for you to worry about sourcing any spare parts. Once the troubleshooting is completed, and your AEG appliance works like a brand new one, the engineer will perform a safety check upon leaving.
Providing all tools and spare parts for the service
The engineers work with an AEG appliance manufacturer, so they know well which spare parts are needed for the service. You can be sure that the right AEG parts and components are fitted in your particular model. The professional will give his best to repair the appliance in a single visit. If some additional parts need to be ordered, their delivery will be on us, so you'll be paying only for the ordered parts. We'll organise a second visit for the specialist to complete the job.
A reliable and guaranteed AEG appliance installation
The AEG engineers come completely equipped and prepared for the job. They can install every AEG appliance at your desired location. From dishwashers, washing machines to ovens, the experts have extensive knowledge and know-how when it comes to AEG appliance installation. They'll handle all gas, electrical and water connections to install your device in no time. A functional test will be also performed to ensure that your appliance works as it should.
Commercial and domestic clients - both can benefit from our service
The engineers are qualified to help not only domestic clients but business owners, too. So, if you run a restaurant, hotel or coffee shop, don't hesitate to contact us, we can handle your AEG appliance repair or installation needs.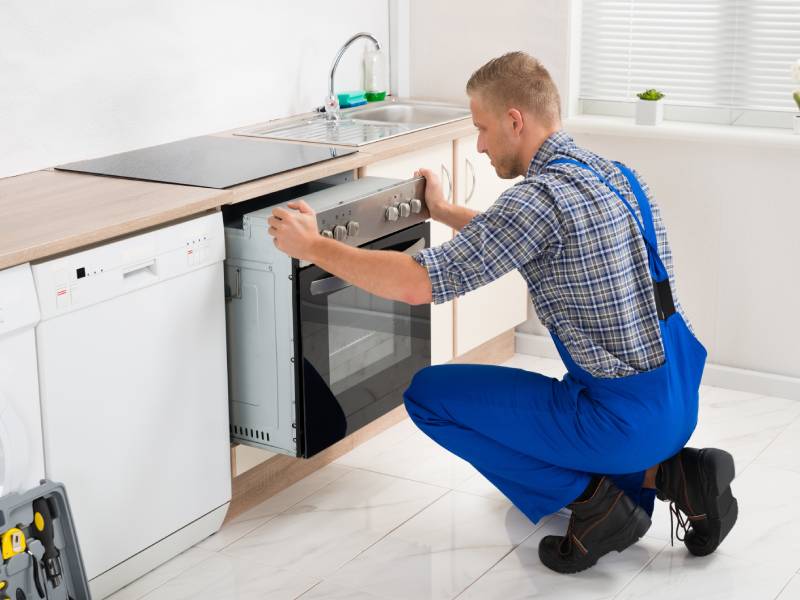 From repairs of AEG washing machine to ovens and dishwashers, you can rely on Fantastic Services professionals
No matter if it is a fridge or washing machine fault, our engineers are capable of repairing all AEG appliance problems. Here are some of the common AEG appliance faults, we troubleshoot often:
AEG hob- the induction hob is not working;
AEG hoods - the cooker hood is not working; the extractor fan is not working;
AEG oven - oven not heating up; oven's fan is not working; the door won't shut properly; the oven won't heat up;
AEG tumble dryer - the dryer not heating;
AEG washing machine - the washer is not spinning properly, the rinse cycle is not functioning.
Frequently asked questions
Q: How long will it take for the AEG engineer to come and fix/install my appliance?

A: It will take him no longer than 4 hours to arrive at your London property. The technician will call you 30 minutes before arriving. Note that the AEG appliance engineers are available from Monday to Saturday.

Q: Will the AEG engineers bring suitable tools and spare parts?

A: Yes, they will! The service providers have tremendous knowledge of all types and models of AEG appliances.The specialists can address all possible issues and will bring the necessary tools and parts to fix them.

Q: I am a landlord, can I benefit from your service?

A: Yes, you can! We provide AEG appliance repair and installation service to landlords, homeowners and business owners in London. Simply, use our booking form to check the price and availability.

Q: I need help with AEG appliance disposal, is that something you can do?

A: We can help you dispose of your AEG appliance, just mention this when you get in touch.
Learn more about the appliance repair services we can carry out
Let our experts bring your AEG appliance to its best working condition. Get in touch today!