Fast and efficient fridge freezer repairs in London you can count on
Trust the local fridge engineer, experienced to fix fridges or freezers of any brand and model
All work and parts guaranteed for a period of 12 months
Sourcing spare parts by official manufacturers
Reliable, City & Guilds-accredited fridge technicians
Get a trouble-free freezer and fridge repair in London in 4 steps
1.
Schedule and book a repair session online in less than 60 seconds
2.
A diligent appliance repair engineer will examine your unit for faults
3.
He will fix the problem using suitable spare parts, tools, and equipment in one visit if possible
4.
The expert will thoroughly test the appliance after the service
What does your professional fridge freezer repair service entail?
There's nothing more frustrating than having issues with your fridge, freezer or combi units, which can result in spoiling a lot of food and spreading unpleasant smells in just a few hours. So, when your domestic or commercial appliance stops working or not cooling, it needs repairing as quickly as possible.
Whether you notice water leaking on the floor, strange noise or over freezing, Fantastic Service can help. We work with City & Guilds-certified and manufacturer-approved fridge freezer engineers in London, who can respond to emergency calls and fix your refrigerator or combination unit in one visit most of the time.
The specially trained and insured technicians are ready to help you out with the repair of any model from leading brands, including Beko, Samsung, Hotpoint, Bosch, LG, and the list goes on. They can take care of any of the below mentioned appliances with guaranteed results:
Freestanding and integrated (built-in) refrigerators;
American-style fridge freezers;
Compact and counter depth machines;
Top or bottom freezer refrigerators;
Side-by-side or French door refrigerators;
Mini fridges, ice machines, and wine coolers;
Traditional and Wi-Fi-enabled models;
And many more.
There is a lot your local fridge freezer repairman can do for you
Fridge getting too cold or too warm? Worse, the fridge got broken? No matter what issue or error code your appliance develops, the expertly trained refrigerator engineers are near you to diagnose and fix a wide range of fridge / freezer faults during the earliest possible repair time slot (morning, afternoon, and weekend appointments, if available). You can be confident of getting the help you need, whether your commercial or domestic fridge freezer needs troubleshooting.
Here's a list of the most common fridge repair problems the local technicians have seen and completed throughout the years:
Leaking fridge seal repair;
The appliance is icing up;
Fridge thermostat/fan motor replacement or repair;
Refrigerator compressor not running;
Ice maker not filling with water or not making ice;
Changing fridge water filter;
The appliance makes loud, humming, clicking or another type of noise consistently;
Refrigerator runs constantly and is warm on touch
Water dispenser not working properly;
Walk-in fridge repairs;
Fridge freezer door reversal and broken hinges repairs, and more!
What to expect from your local fridge repair in London
Manufacturer-approved fridge freezer repair engineers
The specialist has a City & Guilds certification, which guarantees that he will work quickly, efficiently, and in line with all official safety protocols. This also means that he can fix any model of appliance, including American fridge freezer of any brand that is currently on the market.
Fully guaranteed repairs and replacement parts
Whether you've requested appliance repairs with us, all work done by the professional will be covered by a 12-months guarantee (includes both initial diagnostics and any replaced parts).
Supplying original parts for your appliance
Nobody wants their appliance to break down a few months after the repairs. Our provider works with many of the manufacturers and their representatives to ensure that each specialist carries the original spare pieces for your exact fridge or freezer model to deliver long-lasting results.
Repairs for domestic and commercial clients
The maintenance services have been designed with flexibility in mind. Each of the refrigeration engineers has the skills and the qualifications to help out not just private homeowners, but also to provide commercial fridge repairs in London offices, food chains, hotels, coffee shops, as well as for landlords and tenants, and more.
Frequently Asked Questions
Q: How long will it take the ordered spare parts to arrive?

A: The estimated time of arrival for any part is 2 business days after you confirm the order.

Q: Which London areas do you serve?

A: You can spot the fridge repair technicians in all M25 areas in London, except DA 1-18, RH 1-20, RM 1-20, SL 0-9 and TN 1-40 post codes.

Q: Do you provide any additional fridge and freezer services?

A: You can request expert fridge freezer maintenance advice that is tailored to your individual appliance make and model. This way, you can go to work knowing that your food is stored properly at all times. Likewise, you can opt for a 40-60 minutes fridge/freezer cleaning service to keep the immaculate look and operational functionality of your appliance.

Q: Is it worth repairing a fridge freezer?

A: Well, this is a tricky question almost everyone is faced with at some point in their life. If your machine is too old, out of warranty, and often problematic, a new fridge installation might be the right course of action for you. But if the appliance is relatively new and not causing you frequent troubles, the appliance repairs service is the most economical solution.
Q: What if the fridge freezer repairman is unable to fix the appliance on the same day?

A: Sometimes, the repair job may require replacing brand- or model-specific parts, such as the fridge thermostat, fan, or hinges that the specialists don't have in stock. If that's the case, you'll receive an upfront quote for the supply of the original part and a second visit will be arranged for a day that's convenient for you.
Where can you book fridge freezer repair near you?
Central London
East London
North London
South London
West London
View all areas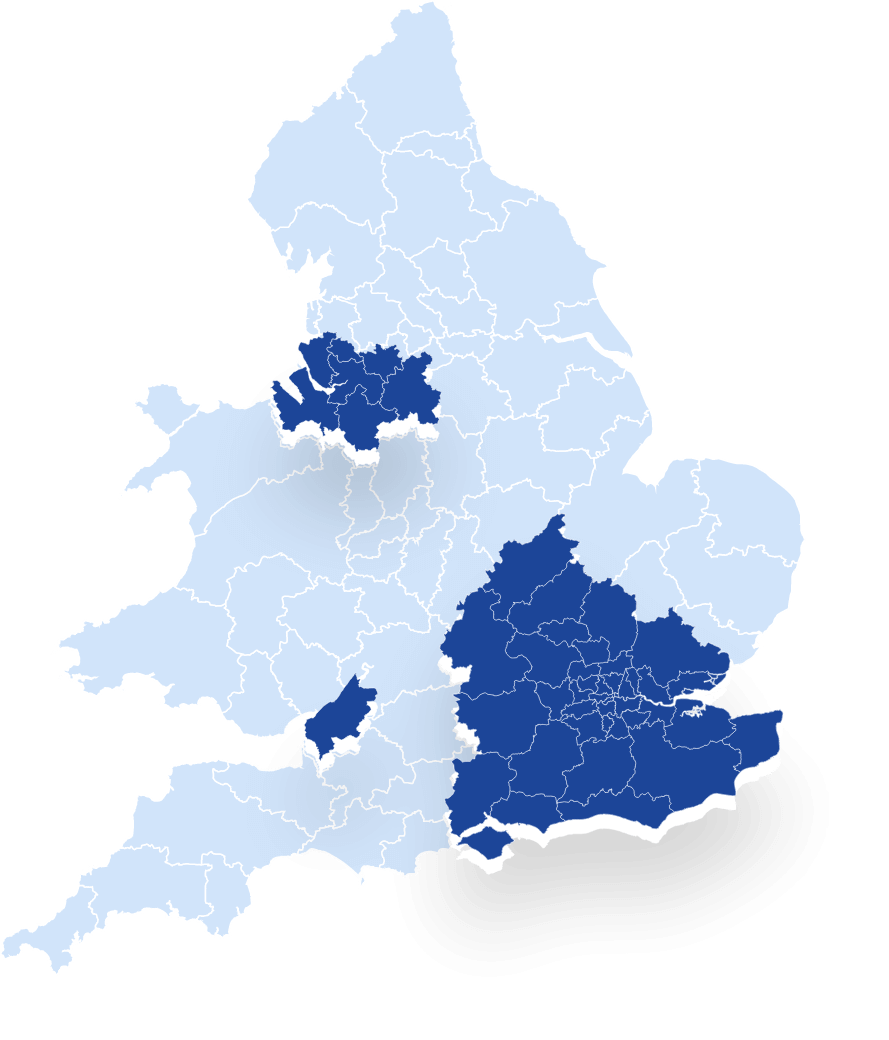 We can do much more than refrigerator repair in London!
Get in touch for local fridge freezer repairs in London today!