Have your dishwasher repaired in the comfort of your own home
Book a dishwasher repair service by skilled engineers in London
Sourcing all needed replacement parts
Monday-to-Saturday availability
1-year guarantee for your peace of min
Seasoned, City & Guilds-certified engineers

Price for Fantastic Club members starts from £32 instead of £62
Your dishwasher will return to its regular duties in 4 steps
1.
Book your on-spot dishwasher service appointment online
2.
The dishwasher engineer will arrive to investigate the problem
3.
He will repair the issue or replace the faulty parts with new ones on the spot
4.
The specialist will test your appliance to ensure that everything is working properly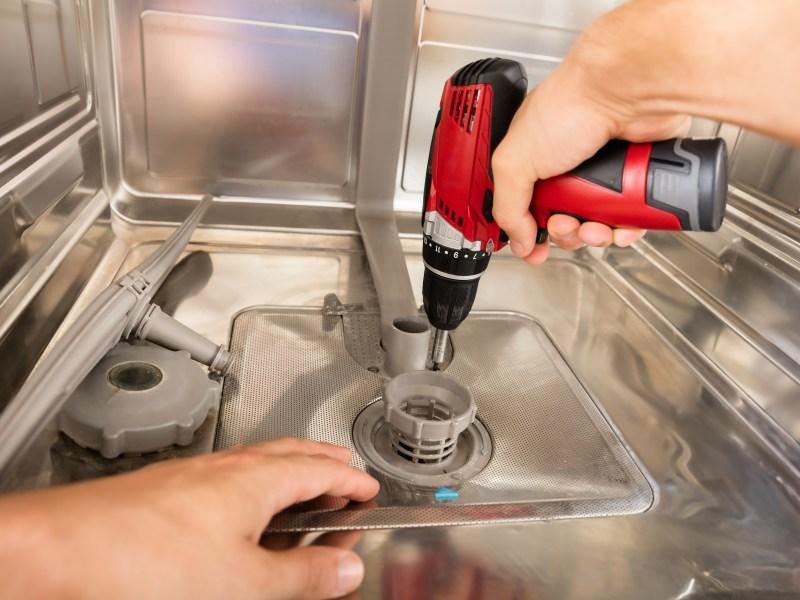 Get comprehensive dishwasher repairs in London
No matter if you have installed a new integrated or free-standing dishwasher, you expect from it to serve you 10+ years without breaking down. Truth is entirely different - these types of appliances are quite complicated pieces of equipment, and as time goes by, any inside moving component is susceptible to damage from wear and tear. Depending on the type of fault your dishwasher has, the repair work may require specific expertise and qualifications.
At Fantastic Services, we've partnered with experienced local dishwasher engineers in London, who will do everything possible to fix your appliance on the same day. They are well-familiar with all dish washing machine models and a range of brands, including Bosch, Siemens, Neff, Beko, Miele, Hotpoint, and more! Whenever you need emergency repairs or a routine check-up, we'll send a City & Guilds-certified specialist to get your appliance fully operational, and your dishes spotless and cupboard-ready again!
Your local dishwasher repairman has the equipment and access to genuine spare parts to complete the repair job for the following types of appliances:
Freestanding or built-in/integrated dishwashers;
Appliances with traditional manual design or Wi-Fi controls;
Full-size and slimline models;
Compact appliances;
Drawer dishwasher;
Countertop machines, and more!
Choose a dishwasher repairs service near you that has everything covered
Dishwasher stopped working? Does the appliance flash warning lights? The skilled technician is at your disposal if you ever experience any of the following problems:
Unusually loud noises coming out from the machine;
The appliance does not drain the water away;
The machine is overflowing or leaking water underneath;
The appliance does not properly clean or dry the dishes;
The appliance does not heat up effectively or at all;
The appliance does not receive any water;
The appliance salt compartment is full of water;
The soap dispenser doesn't open during a wash cycle;
The machine smells bad;
The appliance's arms don't spin;
The appliance is tripping the electrics;
The dishwashing machine leaves a white chalky residue on glasses.
Our trusted dishwasher repair service providers can fix appliances of any make and model, and thus, prolong their lifespan by using original spare parts, purchased directly from the manufacturers.
Four reasons to choose our dishwasher repair in London
Professional diagnostics and repair work
Your dishwasher repairman has passed several rigorous training courses and has been officially recognised by the City & Guilds organisation for his high quality of workmanship. Upon arrival, he will use appropriate tools to disassemble your domestic or commercial appliance and will fix the problem in one visit if possible. For an extra measure of safety, the engineer will perform full functional and safety tests, free of charge.
Fixing models by any manufacturer
The specialist knows his way around virtually any dishwasher on the market, be it a modern model with complicated electronics or one that has been already discontinued. If the repair work demands it, he can also order extra spare parts at no delivery or supply fee.
Satisfying results backed with a guarantee
Once your appliance is fully repaired, all work done by the dishwasher engineer will be fully guaranteed for a period of one year. This goes for all parts that the expert has replaced, as well.
Discover the full potential of your appliance
The expert can offer you personalised dishwasher maintenance services to help you learn how to keep your appliance up and running long after the manufacturer's estimated expiration date.
Frequently Asked Questions
Q: How long will the repairs take?

A: A usual repair session will take about 1 or 2 hours, although this time frame may vary greatly, depending on the problem that the expert faces and on the part that needs replacing.

Q: How quickly can you arrive at my property?

A: Your engineer can arrive at your London home or place of business from Monday to Saturday. Arrival time of up to 4 hours applies, but your technician will call you 30 minutes before arriving at your address.

Q: Do you carry suitable equipment and parts?

A: Yes, each engineer has resolved dishwasher faults in the dozens (if not in the hundreds), so they can predict a variety of possible repair issues and bring the necessary tools and parts for a number of scenarios.

Q: What if your local dishwasher repair man can't fix the problem in one session?

A: If your broken dishwasher troubleshooting needs a new pump, detergent dispenser, or another replacement part that is currently not in stock, the technician can source it for you. Upon its receipt, he will arrange a second visit to complete the task up to the highest standard. Both the repair fee and the cost for the spare part are payable and due once the expert fixes your dishwasher.
Q: What if the expert can't fix my appliance?

A: Well, if your dishwashing machine is out of warranty, breaks down more frequently than usual, or it's an older model and original parts are hard or impossible to source, the appliance repair expert may recommend you a range of new appliance installation options.

Q: Why does my dishwasher stay wet inside?

A: Worry not, it's normal for all dishwashers to release a bit of moisture after a wash cycle. If there's excessive condensation on the unit or in the cabinets, it means you have a leaky seal or improper installation at hand and your appliance must be fixed by a qualified professional.

Q: Do you provide your services to landlords?

A: Absolutely! Our service provider has years of experience in offering quality dishwasher maintenance services to landlords, homeowners and business owners located anywhere within the M25 London area, except the DA 1-18, RH 1-20, RM 1-20, SL 0-9 and TN 1-40 post codes.
Local dishwasher repairs available across London
Central London
East London
North London
South London
West London
View all areas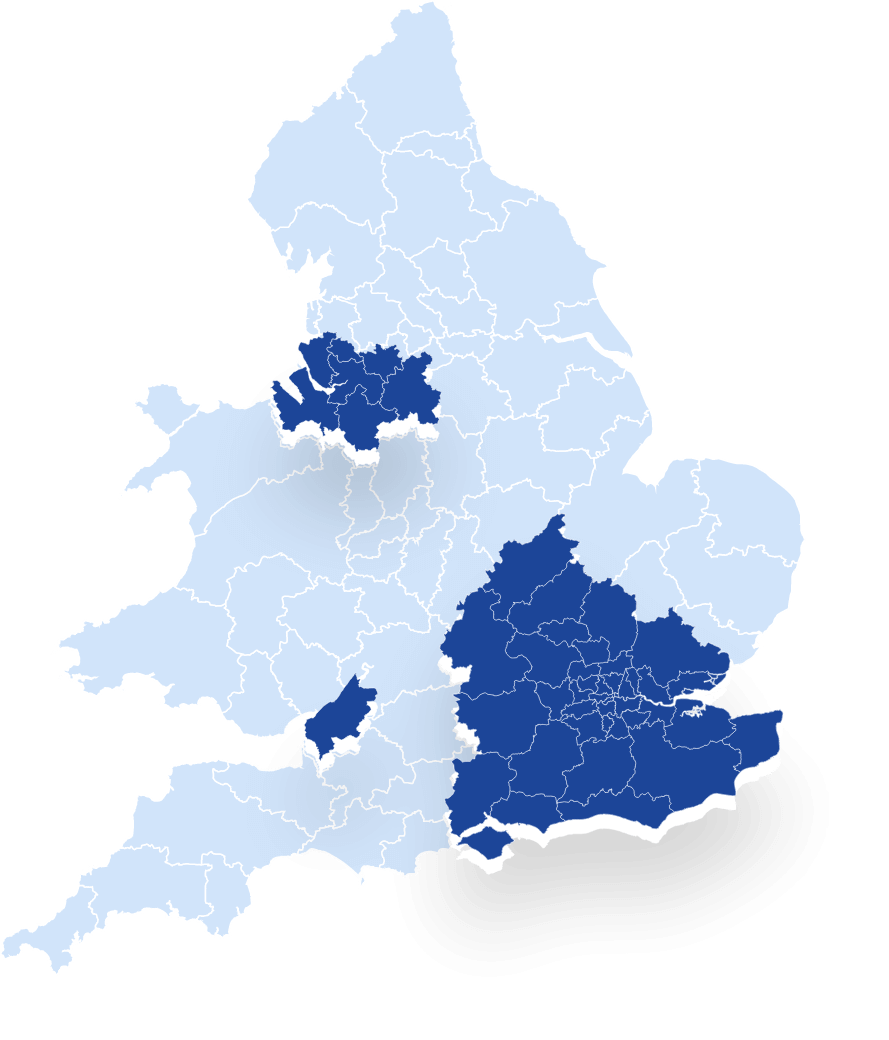 We can do much more than dishwasher repairs
Need your dishwasher repaired quickly and efficiently? Book directly online!