Manufacturer-approved tumble dryer repairs in London
Hire tumble dryer engineers near you to get your appliance up and running again
Guaranteed tumble dryer service for any brand and model
Bringing all tools and common spare parts on-site
Skilled and City & Guilds-certified technicians
Flexible booking options

Price for Fantastic Club members starts from £32 instead of £62
Hassle-free tumble dryer repair service completed in 4 simple steps
1.
Schedule your dryer repair appointment online and get a free quote
2.
Your appliance will be diagnosed by a City & Guilds-certified engineer
3.
He will use suitable tools and spare parts to fix the problem on-site
4.
The expert troubleshoots your appliance to ensure it's working properly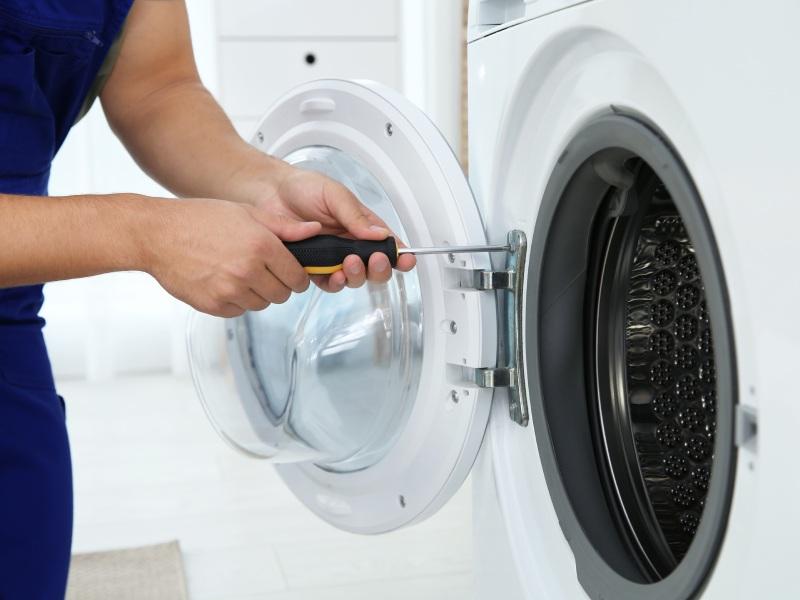 A range of tumble dryers fixed for you by local engineers
If you notice that your tumble dryer is not working as it should, let Fantastic Services facilitate a start-to-finish appliance repair service for you. The certified electrical or Gas Safe-registered engineers, we've partnered with, are experienced in fixing all appliance models and brands, such as AEG, Beko, Bosch, Hotpoint, LG, and Miele. They are able to quickly diagnose and troubleshoot any issue in full compliance with all industry standards and safety regulations.
So, schedule an appointment online when you need to fix any of the following household or commercial appliances:
Vented tumble dryers;
Condenser tumble dryers;
Heat pump tumble dryers;
Electric and gas tumble dryers;
Freestanding and integrated appliances.
Your local tumble dryer engineer can repair all kinds of common dryer faults
Your experienced technician can handle all common tumble dryer malfunctions in a day's work. Of course, he is also trained in identifying and fixing issues that would fly past a regular technician's radar. Below, you will find a few examples of what exactly he can help you with.
The tumble dryer won't heat up
If your appliance fails to properly heat up or does not heat at all, then the engineer can help you and identify the heating element that needs replacing. For example, this malfunction may be caused by a faulty thermostat or a thermal overload cut-out (a heat-activated fuse inside the appliance).
The appliance is not spinning
This could mean one of three things – a problem with the dryer drive belt, a seized dryer drum, or a faulty motor or capacitor. The specialist will have a closer look at your appliance to determine which of these scenarios has occurred and will order a replacement part if needed.
The machine is not drying clothes properly
This may be caused by disrupted airflow. To repair your dryer, the specialist will examine your vented or condenser tumble dryer to identify the fault. For vented models, this is usually caused by a warped or kinked vent hose, and for condenser types – by excess fluff, covering the condenser itself.
The tumble dryer is making a loud noise
If your clothes dryer makes squeaking, screeching, scraping, or banging noise, the specialist will seek the problem in faulty bearings, faulty door seal or worn tension pulleys. A solution to the issue might be something as simple as levelling the machine on a flat surface. But if this is not the case, the tumble dryer fixer will replace the faulty part.
Why opt for the Fantastic Services' tumble dryer service in London?
Long-term results provided by professionals in the field
The professional, who will arrive to fix and extend the life of your appliance, is accredited by the City and Guilds of London Institute. This means that the engineer will perform your tumble dryer repair quickly, reliably and in line with the latest safety standards in the field.
Tumble dryer repairs with a 1-year guarantee
After the repair work is done, its quality will be guaranteed for a one-year period. This guarantee covers repairs carried out on all models by any tumble dryer brand and the parts used in the process.
Fixed price rates – you only pay for the service itself
Your price quotation will include the price for the diagnostics and repair work. It will not, however, include the cost of parts that need to be changed or ordered separately.
Providing all tools and common spare parts on-site
The toolkit of your local London technician contains all tools needed to disassemble your appliance if needed. He will also bring spare parts and use them to try and fix the issue in a single visit. If extra parts need to be ordered, a second visit will be arranged.
Frequently Asked Questions
Q: Do I need to provide any materials for the repairs?

A: Not at all. The technician will bring parts that are most commonly used for these types of repairs. If needed, he can also order additional parts and schedule a second visit to complete the repairs.

Q: Are there any callout fees in place?

A: No! What you get are fixed repair prices and no call-out fee.

Q: What if your tumble dryer engineer can't fix the problem?

A: In the unfortunate event of your appliance not being able to get fixed, you will only pay the diagnostics fee. This situation is rare, but it may happen if your appliance is too old and there are no longer any replacement parts available. If you are interested in installing a new tumble dryer, the professional will gladly suggest to you a number of affordable replacement options, offered by various brand manufacturers we have partnered with.

Q: Are you able to visit my home, which is located within M25?

A: Absolutely! Most areas across London are covered, so feel free to book a session as early as today. Please, note that currently we don't cover the DA 1-18, RH 1-20, RM 1-20, SL 0-9 and TN 1-40 postcode areas.
Q: How long will it take the technician to complete the job?

A: While a typical session would usually take about 1 to 2 hours, this time frame will vary depending on how complex the repair issue is, as well as on the type of parts that need to be replaced.

Q: What other tumble repair services do you provide?

A: Regular tumble dryer maintenance work is a good way to avoid the need of frequent repairs. Our partner can offer you useful aftercare insights to extend the life of your dryer and optimise its performance, as well as help you do so for just about any other household appliance you own. Likewise, the Fantastic Services' appliance cleaning service in London will help you improve the dryer's performance, lifespan, and efficiency.

Q: Is there any guarantee for the replaced parts and the work itself?

A: Yes, the tumble dryer repair and maintenance service comes with a guarantee of 1 year.

Q: My dryer is not heating up. Is there anything I can do to solve the problem?

A: The problem you face might root in a tripped fuse, due to a power cut or an electrical fault with another appliance. Your first port of call is to find the reset switch - usually a red button located on or underneath the back panel - and press it. But if any part has malfunctioned, contact the specialists for emergency assistance!
Find tumble dryer repairs near you
Central London
East London
North London
South London
West London
View all areas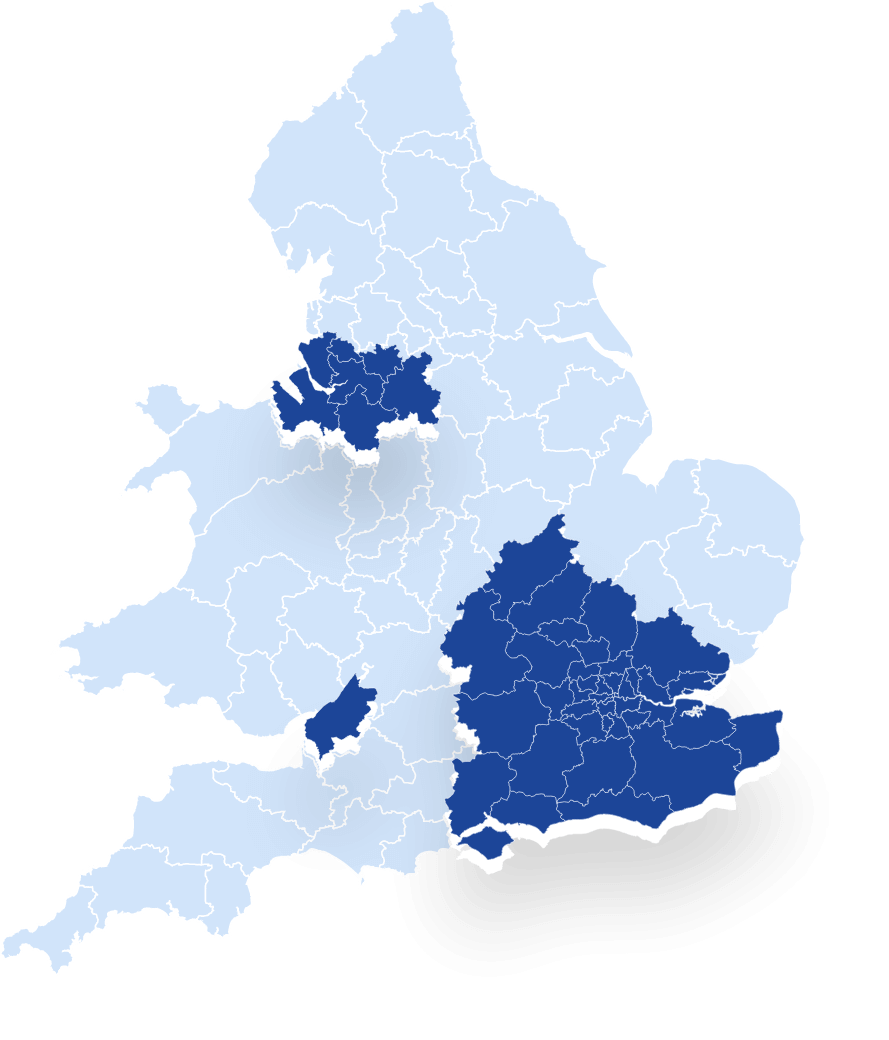 We can do much more than tumble dryer repairs
Book local tumble dryer repairs in London for any brand and model!