Expert on-the-spot oven repairs in London
Get all your kitchen appliances repaired by extensively-trained specialists
Fixing any make by any brand
Providing all needed spare parts
1-year guarantee for all work done
Same day and weekends visits
Your faulty cooker will function like brand new in 4 steps
1.
Schedule and book your oven, hob, or cooker hood repair service online
2.
A skilled technician will visit you to diagnose your appliance
3.
He will use his tools and spare parts to fix the problem on the same day, if possible
4.
He will perform a free check-up to ensure your appliance is ready to go
Oven, cooker, hood and hob repair prices
| Appliance Repair | Monday – Saturday |
| --- | --- |
| Appointments | 8 am - 6 pm |
| Electric Cooker | £78.00 |
| Gas Cooker | £87.00 |
| Cooker Hood | £96.00 |
| Electric Hob | £84.00 |
| Gas Hob | £90.00 |
| Electric Oven | £85.00 |
| Gas Oven | £96.00 |
| Microwave | £96.00 |
| Coffee Machine | £96.00 |
- All prices are fixed and include the diagnostics, repairwork and the installation and supply of common parts provided by the technician. However, if any parts need to be changed, they are charged separately. The services are not charged by the hour. No call-out fee.
- You will receive a written report upon service completion. If parts need to be ordered, you will receive a price quote for the order and a second visit will be arranged. The second visit will only include the cost of the ordered parts. There are no part delivery, supply, or installation fees.
- Prices are inclusive of VAT. Flat labour cost. Detergents are on top.
If you wish to cancel your appointment, please inform us no later than 48h before the start of the service.
Cooking should be fun. Count on your local oven repairman for lasting results
Tools, spare parts, know-how… this provider has it all
The engineer has an impressive arsenal of tools which he will use to properly diagnose your appliance. He will also bring a wide variety of common spare parts, which he can instantly install on site.
Trained in repairing models by any brand out there
As members of the City & Guilds organisation, each specialist has received exhaustive training on how to restore the full functionality of commercially available cookers, hobs, and cooker hoods. They follow strict procedures and safety protocols to perform the repairs efficiently and without compromising your wellbeing.
Fully guaranteed electric cooker repair results
Each repair job, no matter how big or small, is covered by a guarantee period of one year. The guarantee also applies for any spare parts that were installed in your appliance by the certified technician.
Receive maintenance advice tailored to your needs
Modern household appliances are all about comfort and we have learned to rely on them in our day-to-day lives. But things can get frustrating very quickly when their delicate parts and sensors start to break down. Your local technician can offer you advice on how to properly maintain your appliances to extend their lifespan.
The experts specialise in various types of cooker repairs
Your oven or cooker are not heating to the correct temperature or at all, your oven is noisy or it's door refuses to open, the cooking plate of your electric hob is not heating up or working at all. If any of this sounds familiar, contact the local professional today and benefit from swift and efficient:
Electric and gas cooker repair;
Cooker hood repair;
Electric and gas hob repair;
Electric and gas oven repair;
Microwave repair;
Coffee machine repair.
Frequently asked questions
Q: Can I arrange repairs on the same day?

A: Same day and weekend visits are available - Monday to Saturday with 4 hours arrival time frame. For your convenience, you will be notified about the engineer's arrival 30 minutes before the start of the service via a phone call.

Q: What happens if you are unable to fix the appliance on the same day?

A: Sometimes, the electric oven repair job may require additional parts that the specialist doesn't currently have. If that's the case, he will order them from the manufacturer and arrange a second visit to install them.

Q: Can you fix models from older generations?

A: The engineer can fix your faulty appliance regardless of how long it's been in use. Our partner works with official manufacturers to guarantee the authenticity and quality of each spare part they use. However, if the technician thinks that the repairs won't be cost-effective, he will advise you to get a new appliance instead.

Q: How long does it take for ordered parts to arrive?

A: Typically, the parts will arrive within 2 business days after you approve the order.
Q: What is your service coverage?

A: Each of the professional repair services (cooker/oven/hob/cooker hood) are offered within the M25 London area, except the DA 1-18, RH 1-20, RM 1-20, SL 0-9 and TN 1-40 post codes.

Q: What type of specialist do I need to hire for the repairs?

A: If you are looking for a professional to repair your electric or gas hob or any other domestic appliance, turn to us. You can rely on Gas Safety Registered and DASA (the Domestic Appliance Service Association) certified specialists.
Cooker, oven, hob, and hood repairs across London
Central London
East London
North London
South London
West London
View all areas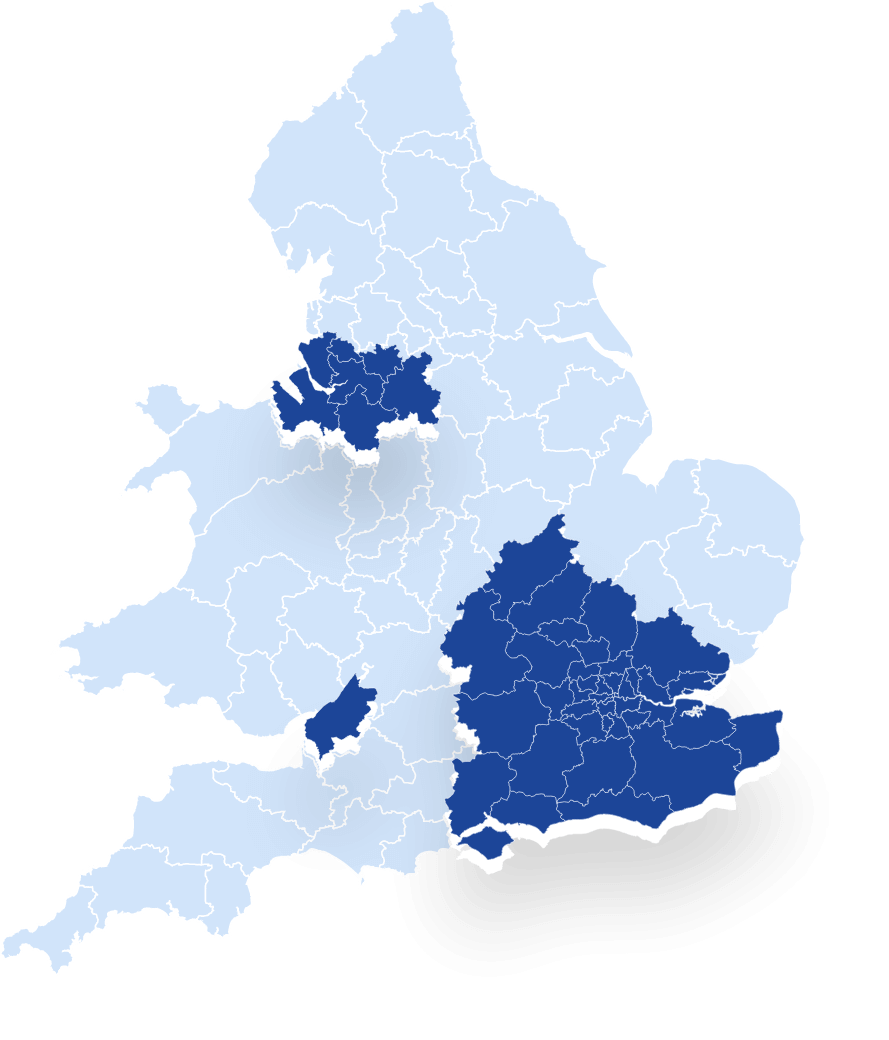 Have your electric cooker, hob or hood repaired by a pro. Book your service today.