Complete Siemens appliance repair and installation services in London
Domestic and Commercial On-Site Siemens Appliance repairs in London
Experienced City & Guilds engineers
Fully equipped with all the necessary tools
12-months installation and repair guarantee
Same day or next day appointments, subject to availability
Book your Siemens appliance service in 4 easy steps
1.
Use our online booking system to easily book your Siemens installation or repairs.
2.
On the day of the appointment, we will send a local certified Siemens engineer to perform the service.
3.
You just sit back and relax while the professional takes care of your appliance problems.
4.
Your household appliance is ready to be used right away!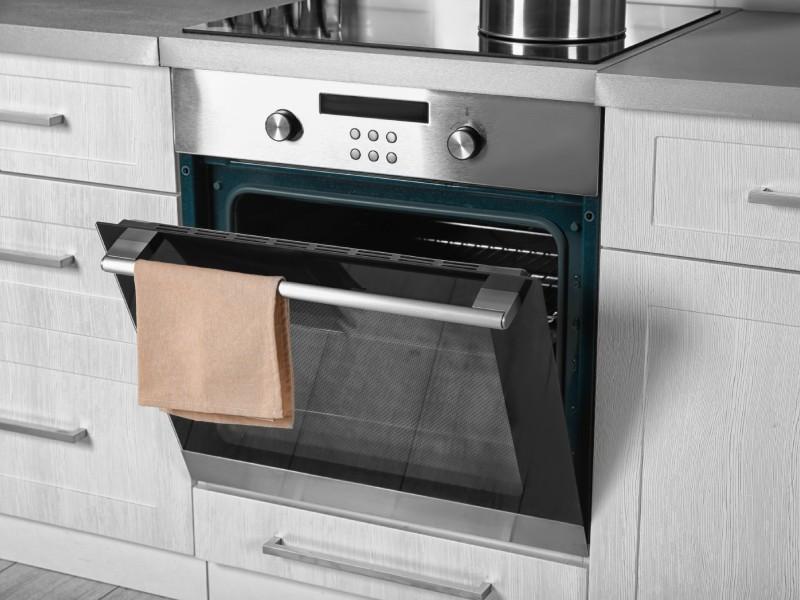 Book Fantastic Services for any Siemens appliance repair or installation
Siemens products have been in our homes for longer than we can imagine. Their cutting-edge technologies make every property extremely intuitive and modern so it's no surprise that so many households in the UK have chosen to buy their appliances.
If you are one of those people and you have a Siemens appliance that needs to be installed or repaired, look no further than Fantastic Services. We are specialised in the professional and most importantly efficient repairs and installation services performed by certified local technicians.
Here is a shortlist of all those Siemens appliances we can install and fix for you:
Why go with Fantastic Services for your Siemens appliance engineer?
A wide variety of repair services by Siemens engineers in London
There is no question why our repair services are so highly required by many clients. From the complete diagnostic to the actual repairs that include all the spare parts and tools, booking with Fantastic Services means that you will get the full treatment from beginning to end.
Siemens spare parts and professional tools included in the quote
Our price estimate includes all the required professional tools and equipment, as well as genuine Siemens spare parts that will be used in the repairs. If by any chance your appliance needs a part we don't have, the latter will be ordered from the engineer and placed on the second visit when you will have to pay only for the part!
Top-Notch Siemens appliance installation
All contractors have many years of experience and have gone through special training in order to provide our clients with the best possible service. They will safely assemble all parts, place the Siemens appliance where you want it to be, connect the gas and electricity supplies, as well as hooking up the water supply. In the end, there will be a small test run to ensure the smooth operation of the appliance and give his professional maintenance advice.
Servicing both domestic and commercial properties
Our Siemens repairs and installation can be booked for any type of property. You can always count on Fantastic Services for top-notch, discreet services with zero disruption to your business. Call online to book an appliance installation service for your restaurant, coffee shop, office, hotels, etc.
What are the most common Siemens appliance faults we can take care of
Mostly depending on the brand, appliances usually have the tendency to break in the same way. The important thing is to not panic, see if there is a specific error code and call for a professional field engineer to tackle the issue. So don't hesitate to book a repair service if you have any of the following issues:
Siemens ovens - Induction hob not functioning, display not working;
Siemens washing machine - Display or start button not working;
Siemens microwave - On/off button not functioning, no power;
Siemens fridges & freezers - Not cooling, water dispenser not working, freezer not making ice;
Siemens tumble dryer - Not working, clothes not drying, too loud;
Siemens dishwasher - Dishwasher door that doesn't latch.
Don't see your problem listed above? Don't worry, give us a call and we will help you right away!
Frequently asked questions
Q: I can't find my Siemens appliance on the manufacturer's website?

A: Most manufacturers only keep the current models on the website so yours is probably a bit older. However, we take care of all models, no matter how old they are!

Q: Can I book my appliance installation service on a Sunday?

A: We offer flexible booking options, including weekends and public holidays.

Q: How long does a Siemens repair service take?

A: Depending on the appliance, but they usually take around 1-2 hours.

Q: When can I use my appliance after repairs?

A: The Siemens engineers will do a safe run to make sure everything is working properly and you can use your appliance right away!
Appliance repairs you can book with us in London
Oven not heating? Need perfect dishwashing results? Get Siemens appliance repairs or installations done the right way!