Full Indesit appliance repair and installation services in London
Quick On-Site Indesit Appliance Repairs in London
Option for same-day emergency booking
Fully-equipped local Indesit engineers
12-months labour and parts guarantee
Free quotes and no hidden costs
Book your Indesit appliance service in 4 easy steps
1.
Schedule your Indesit repair service or installation through our online booking form
2.
On the day of the appointment, provide access to the technician and show him the appliance
3.
With his professional tools and spare parts, he will install your new appliance or repair the faulty one
4.
Once the service is complete, he will perform a test run to see if everything is working properly.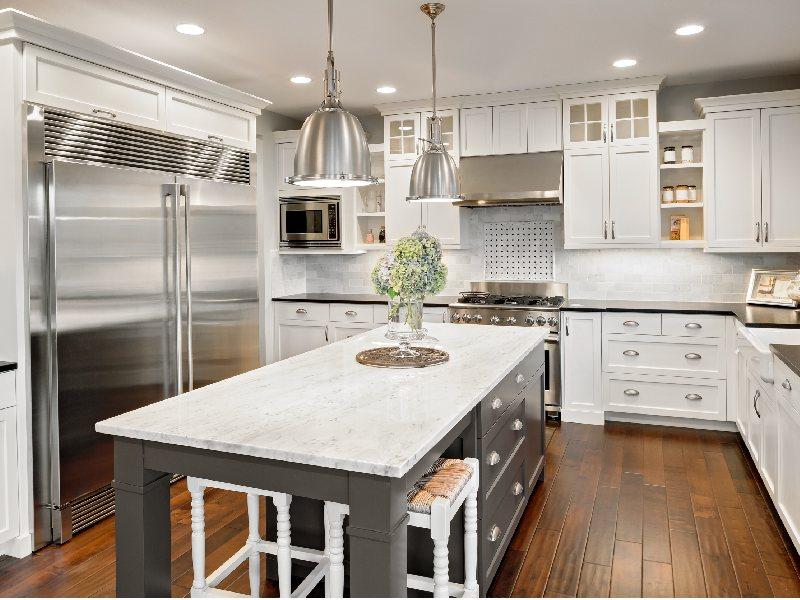 Trust Fantastic Services for your Indesit appliance repair or installation needs
Founded in 1975, Indesit has always strived to provide energy-efficient, reliable and multifunctional household appliances to all kinds of properties in the UK. From ovens to dryers, Indesit has been a part of our homes for many years and looks like it will continue to do so in the future. So if you're one of those people who trusted Indesit as their appliance provider and you need an installation or a sudden repair, look no further than the trained professionals with Fantastic Services.
Here is a list of all Indesit appliances we can repair/ install:
Microwaves, coffee machines and other small household appliances.
Why is Fantastic Services the right Indesit appliance engineer for you?
Repair services by Indesit engineers in London
Issues with electrical appliances look scary sometimes, but there is no need to fear anything when you have the certified Indesit technicians working with Fantastic Services. They will perform a full diagnostic of the appliance, replace parts when it's needed, and repair it in no time. Again, there will be a test to ensure the smooth operation of the appliance.
Genuine Indesit spare parts and high-end tools
Included in the service are all the spare parts the technician might need to perform the repairs. If any are missing, he will make sure to find a replacement, order it and install it on the next visit. On this second repair session, you will only pay for the price of the parts.
High-quality Indesit appliance installation
With Fantastic Services you don't have to wonder whether your appliance will work properly after installation. At the end of the service, the professional will perform a thorough test run to ensure that your oven or washer is in top condition.
Their years of experience working with Indesit appliances, allows them to perform any installation job efficiently, without wasting any time. When all is done, you can ask for maintenance tips, the engineer will gladly help.
Book for your domestic and commercial properties
You can always count on Fantastic Services for an efficient and discreet Indesit appliance repair and installation both for your home and business. The experts are trained to provide the same high-quality service to residential properties and coffee shops, restaurants, hotels, kitchens, etc.
Common Indesit appliance faults we repair daily
There are many things that can happen to machines but luckily for you, the local Indesit service providers are trained to take care of them all. So whenever you notice something wrong with your appliance, waste no time and call Fantastic Services to help you out!
Here is what you should look out for:
Indesit oven faults - Not heating properly or oven fan not working;
Indesit hob faults - Electric hob failures, hob ignition switch not working;
Indesit washing machine faults - Pump doesn't work, start button not working, drum issues, washing machine is not spinning, constant beeping, Indesit washing machine all light flashing and not draining;
Indesit fridges & freezers faults - Compressor not working, water dispenser not working, fridge light issues;
Indesit tumble dryer faults - Timer not working, condenser not heating up, or the Indesit dryer is making a screeching noise.
Your problem is not there? Don't worry, give us a call for an instant diagnostic!
Frequently asked questions
Q: Do I have to buy parts?

A: The Indesit specialist will bring common spare parts for the service. If something else is needed, he will be the one to order them from the manufacturer and fit them in the next visit.

Q: Can I book my service on a holiday?

A: Each of our experts has a flexible schedule. For the appliance installation services, we have availability for any day of the week, including weekends and holidays. Appliance repair services are available from Monday to Saturday.

Q: How long does the Indesit repair service take?

A: It really depends on the issue but it usually takes around 1-2 hours.

Q: Is the service insured?

A: Yes, all technicians have full liability insurance and you will receive a 12-month guarantee for the labour.
Appliance repairs you can book with us
Fantastic Services makes sure that all your Indesit household appliances are in top condition!