Get comprehensive Maytag appliance repairs and installation in London
Ensure your Maytag appliance is in the right hands by connecting with us today
All repairs guaranteed for up to 12 months
All work performed by certified engineers
All required equipment and parts provided
All prices upfront and transparent
Repairing your Maytag fridge, oven or dishwasher is easy
1.
Use our simple online form to set up your Maytag appliance service
2.
Your engineer will arrive punctually and quickly assess the situation
3.
Expert tools will be used to install, repair, or replace the appliance in question - spare parts will be provided
4.
At the conclusion of the service, you'll only be charged for the time spent on your property.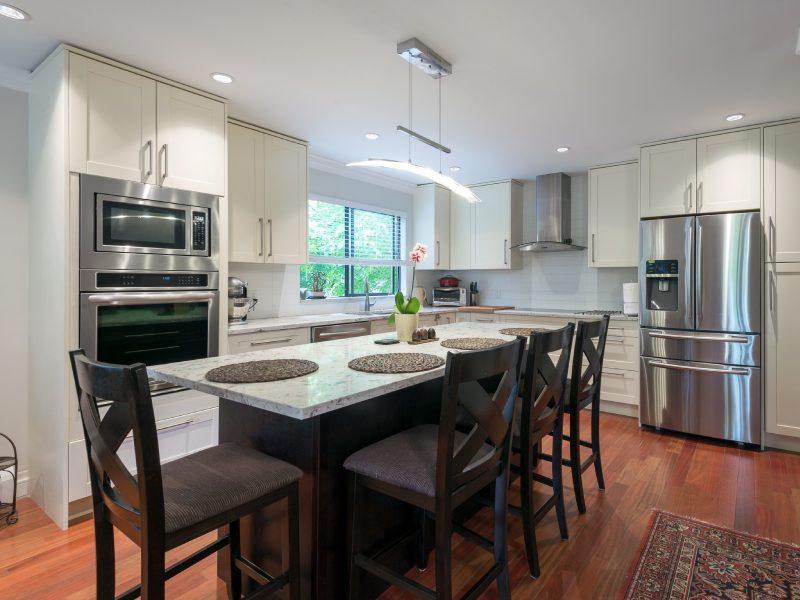 Get any of your Maytag appliances seen to by an engineer you can trust
Maytag creates dependable, strong, and reliable appliances that last. They're built to keep your kitchen running smoothly. But even the most well-designed machinery can experience issues which necessitate repairs or replacements.
That's when Fantastic Services will step in to help you. We work with tried and trusted engineers who're ready to perform expert restorations, replacements, and installations for you. Whatever the problem with your Maytag appliance, these skilled specialists will ensure its back up and running in no time.
Wondering what specific Maytag appliances you can have installed or repaired? Look below...
Why let Fantastic Services set you up with a reliable Maytag engineer?
Thorough & guaranteed repairs of your existing Maytag devices
Need your Maytag appliance repairing? We work with local experts who'll be able to give the issue you've noticed a full diagnosis. If it's a common fault, your engineer will be able to start the repair work immediately.
However, if your machine is outdated, and it's not possible to source parts, a replacement appliance will be ordered, and arrangements can be made to help you dispose of your old one.
Use of authentic Maytag components during repairs
During your engineer's initial visit, any issues will be fixed if at all possible. If this isn't the case, a follow-up appointment will be scheduled for you and any other needed parts ordered.
Don't forget, if this is necessary, you'll only be charged an additional price for these extra components.
Quick & easy installations of Maytag appliances
Fantastic Services will send you a team of experienced professionals who're fully equipped to carry out the tasks at hand. Your machine will be placed where requested, any gas or electricity installation safely handled, and a water supply hooked up if required. A final test will ensure everything is working as it should.
A service that's not only suitable for domestic properties but commercial ones too!
You'll experience a hassle-free Maytag appliance repair or installation operation regardless of whether you're at home or work - this includes locations such as offices, hotels, laundrettes, and many more.
The common Maytag appliance issues you can have easily fixed
The engineer sent to you will have in-depth knowledge of all Maytag appliances and the faults that can occur. Rest assured that they'll be able to effectively diagnose the root cause of the issues you've been experiencing with your particular model.
Look below for a general list of the problems that can be tackled:
Maytag cooker and ovens- consistent overheating or power failure, loud noises during cooking, fan continuing to run even after the appliance is shut off, door not closing correctly.
Maytag washing machines - issues with starting the washing cycle, over-filling, drainage difficulties, burning smell, unheated water.
Maytag fridge freezers - malfunctioning thermostat, faulty ice maker, continuously running compressor motor, ineffective door seal, defective power supply.
Maytag dishwashers - dishes coming out unclean, the appliance not finishing its cycle, the warning lights on continually, loud unexplained noises during use, water not draining.
Frequently asked questions
Q: There's an error code on my Maytag appliance, what do I do?

A: Use the manufacturer's manual to identify the specific code and troubleshoot the problem. Then you can get in touch with us and discuss what you need to do next.

Q: How soon after I contact you can a repairman come to my property?

A: Appointments are available Monday through Saturday. A certified engineer will come within a four-hour window - you'll get a call 30 minutes prior to their predicted arrival time.

Q: How long should I expect my Maytag appliance repair to take?

A: This will be determined by the type of appliance and the actual fault. However, on average a standard repair takes up to two hours.

Q: Will the engineer bring all necessary equipment and parts?

A: Yes. All the tools, equipment, and replacement parts will be brought to you. In most cases, that'll ensure that your engineer will be able to complete the repairs in just one visit.
Appliance repairs you can book with us
Has your Maytag appliance stopped functioning? Book repairs & replacements online now!