Get professional and guaranteed cooker hob repairs in London
Our experts can fix any brand, model and type of gas or electric hobs!
Fully vetted and qualified Gas Safe registered engineers
A 12-months guarantee on the labour and original replacement parts
6-days availability and fast online booking procedure
Cooker hob repairs, suitable for any brand and model
Your cooker hob repairs in London in 4 simple steps
1.

Schedule your gas hob repair or electric hob repair appointment easily online in less than a minute.

2.

A fully equipped and City & Guilds-certified hob repair engineer will come to your address to see to the problem.

3.

The expert will perform the diagnostics and use original spare parts to fix your appliance there and then if possible.

4.

If the appliance repairman needs to order a component, a second visit will be arranged to complete the service.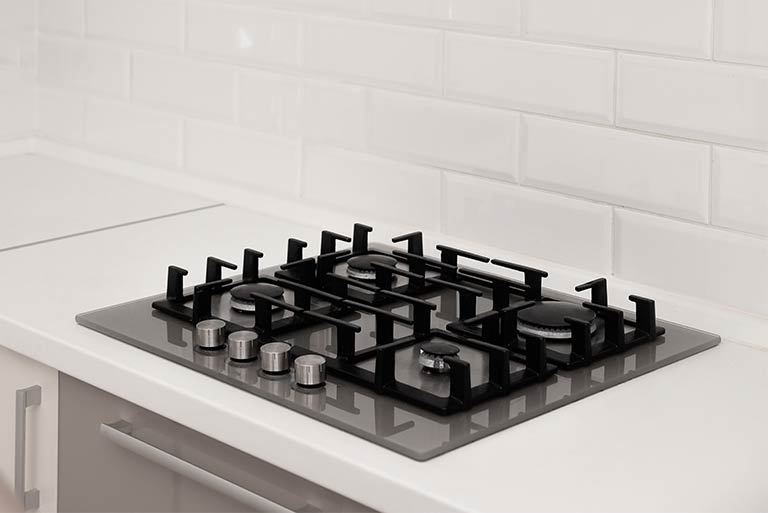 Reliable electric and gas hob repairs performed by local engineers in London
Whether your induction hob stops working all of a sudden, your gas hob won't stay lit when you most need it or your ceramic hob turns on and off to your annoyance, none of us is immune to experiencing these issues once in a while. And the key here is that they all need to be looked at by a certified and skilled appliance repairman. Fantastic Services can assist you with arranging a professional domestic appliance repair service, designed to fix your faulty cooker hob, regardless of of its type, brand or model.
We work with trusted partners, who count only on fully certified electricians and Gas Safe registered engineers. The experts are thoroughly trained and vetted, and operating all week round, so you can entrust your appliance repair needs with confidence and at a convenient time for you.
Below, you can see what types of cooker hobs you can have fixed and running again in no time:
Conventional gas hobs
Wide gas hobs
Gas-on-glass hobs
Electric hobs
Electric plate hobs
Electric coil hob
Ceramic hobs
Induction hobs
Glass hobs
The experienced appliance repairman will save the day by expertly identifying the issue and replacing any malfunctioning hob components for you. Note that if a broken electric hob can be just an inconvenience, issues with gas hobs can be actually dangerous. Therefore, don't postpone calling in a certified gas engineer, who will ensure that your property and family are not put at risk.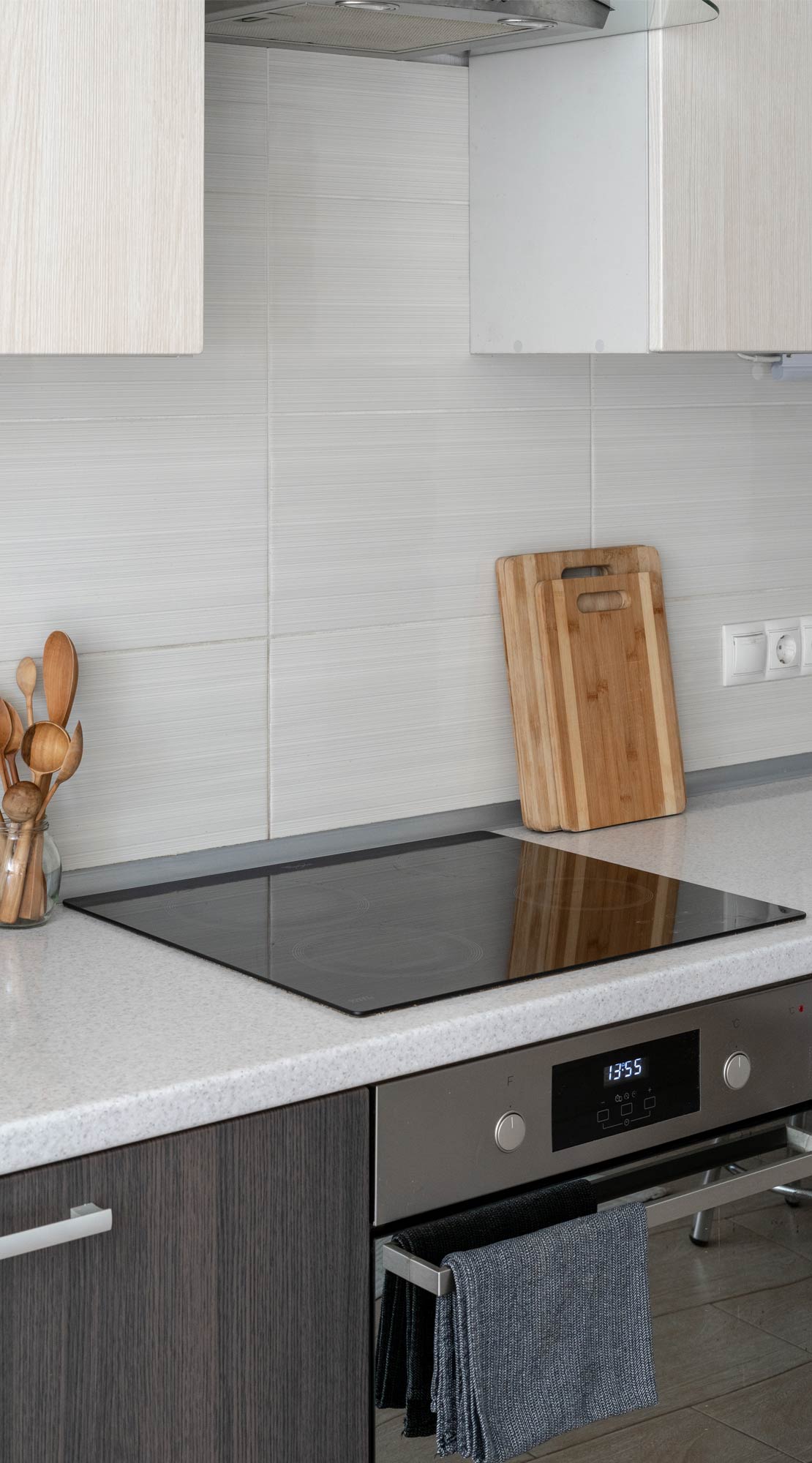 Common faults the hob repair engineers can fix for you in London
Electric and gas appliances can pose a risk if not maintained and serviced on a regular basis. And when your cooker hob stops working as it should, the short-term inability to cook a meal is the last thing that you should worry about. Short circuit issues that can cause a fire or a carbon monoxide leak, due to a damaged gas hob connection, can be outright dangerous. So, as soon as you notice that the gas flame is of an unusual colour or your electric cooktop keeps tripping, don't attempt figuring out what's wrong with the appliance by yourself! Instead, hire a professional with Fantastic Services!
We'll assign a qualified engineer, who will determine the fault with your cooking appliance, no matter if it's an AEG, Beko, Bosch, Neff, SMEG, or Zanussi make. Check out below some of the most common hob repair problems the pros can fix for you:
Common gas hob problems
Issues with adjusting the heat
Malfunctioning ignition
Gas leak/ unusual smell
Unstable or uneven gas hob flames
Faulty or damaged gas pipe connections
Common electric hob issues
Addressing a range of error codes
The 'E' symbol keeps flashing
Heat adjustment problems
Hob plate fails to heat up
Faulty electric hob ring
Energy regulator issues
Cooker hob trips the electricity
Cooktop shuts off during cooking
Indicator light fails to turn on
Sparks come out when the hob is turned on
Induction hob common problems
Induction hob doesn't turn on/off
Induction hob keeps turning off during cooking
Induction hob display keeps flashing after being turned off
Induction hob is making a noise
Error code issues
Only parts of the induction hob heat up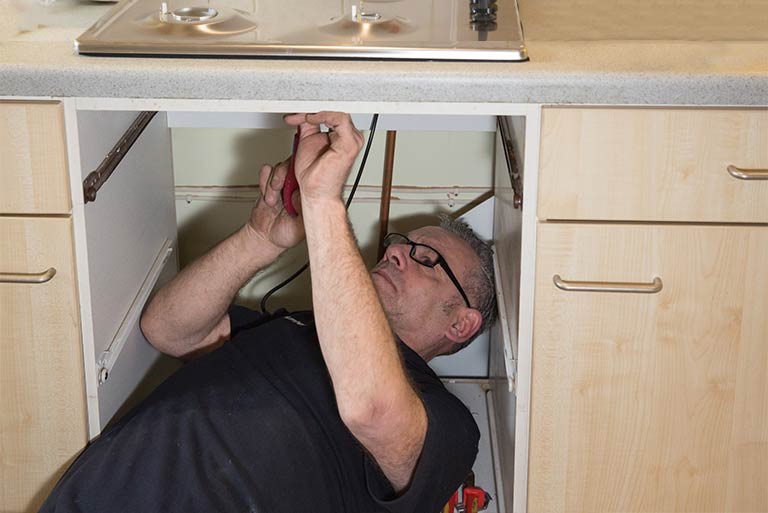 Why rely on Fantastic Services for your hob repair needs
Professional diagnostics and repairs
The fully equipped gas hob engineer or electric appliance repairman will first expertly diagnose the problem with your hob. They use original brand-specific replacement parts and always aim to fix your hob on the same day. If that's not possible, the specialist will order the needed component and arrange a second visit to finish off the job.
Repairs of any make and model
Fully accredited by the City & Guilds organisation and Gas Safe registered, the repair engineers we work with are trained to fix any type, model and brand of electric, induction or gas cooker hobs. They have experience in repairing a variety of hob issues and always perform thorough tests upon completion of the service to confirm that your appliance functions as it should.
Guaranteed hob repair services
Your cooker hob repair service comes with a 12-months guarantee on the workmanship and all replacement parts used to fix your appliance. So, rest assured that you will receive high-standard results and enjoy cooking again on your ceramic or gas hob with the knowledge that it operates properly and safely.
Appliance servicing for domestic and business clients alike
Whether you're running a busy takeaway or Airbnb short let, should you have induction hob repair issues or a malfunctioning gas cooker hob, don't hesitate to contact us! The specialists we've partnered with can eliminate faults with both commercial and domestic cooking appliances with your utmost satisfaction in mind.
Frequently asked questions
Q: My gas hob keeps sparking. What should I do?

A: Call in a professional to determine the cause of the issue. If you smell gas, turn off your appliance, open the windows and again request a hob repair service with an expert.

Q: Can you fix a cracked induction hob?

A: A crack on your induction hob more often than not requires replacing the entire cooktop. Do not use the hob if it's cracked as you will risk your safety.

Q: What does it mean if the gas flame is orange?

A: If the gas flame is no longer blue, this might mean that the hob is dirty or worse, there's a carbon monoxide leak. Don't take unnecessary risks but contact a professional immediately!

Q: How long does the hob repair service take?

A: Your ceramic, gas or electric hob should be fixed within 2 hours unless an additional part needs to be sourced out. In such cases, the job will be completed on another day.
Q: What is included in the hob repair price?

A: You'll receive a quote that includes the labour, diagnostics and the cost for any replacement parts. Should your stovetop be beyond repair, you'll be paying only for the diagnostics.

Q: What is your service coverage?

A: You can book the hob repair service within the M25 zone in London. Unfortunately, however, we do not cover the following postcode areas: DA 1-18, RH 1-20, RM 1-20, SL 0-9 and TN 1-40.
Local cooker hob repairs available across London
Central London
East London
North London
South London
West London
View all areas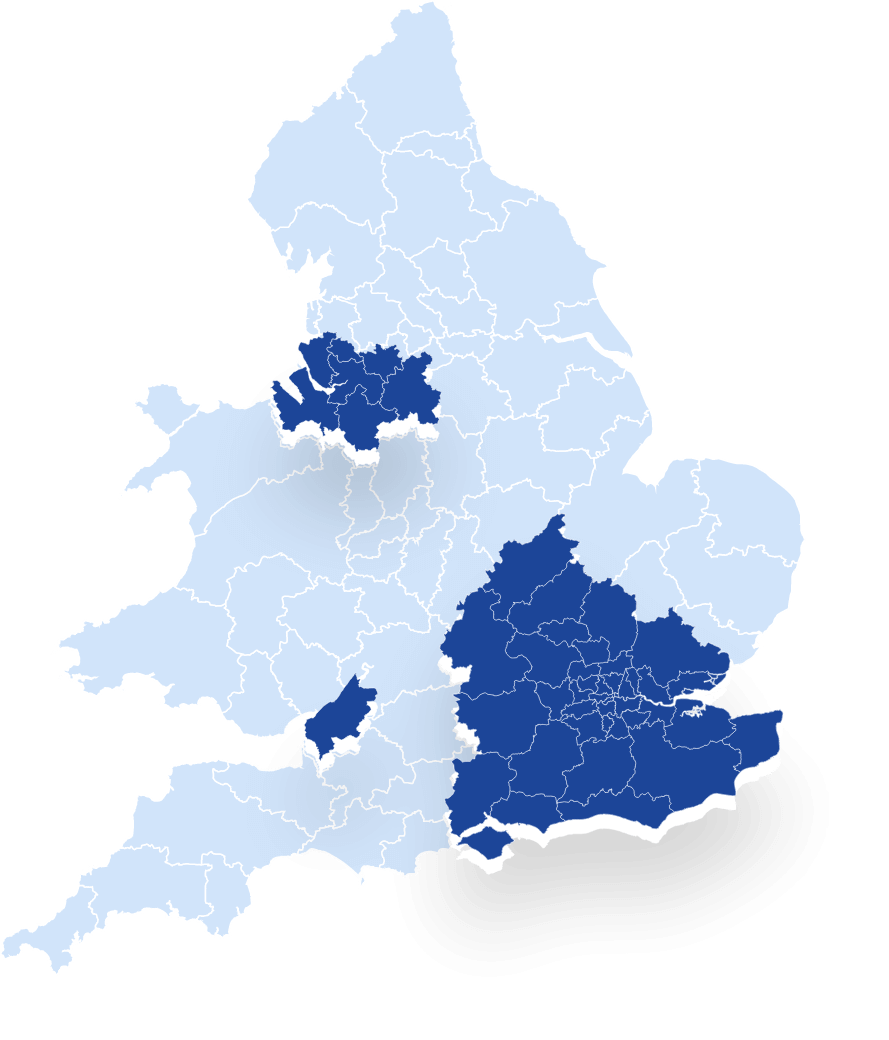 We can do much more than hob repairs
Book a hob repair service in London with a certified and experienced engineer!