Convenient and secure Lamona appliance repairs and installations in London
Let the expertly-trained Lamona engineers repair and extend the life of your appliance
Fast response times
Fully certified local engineers
Genuine parts used for repair
Fully guaranteed services
The easy way to get your Lamona repairs and installations in London
1.
Use our online booking form to view the availability of your local Lamona engineers
2.
Schedule your appointment for a convenient time
3.
Your engineer arrives with a full set of tools and a range of commonly needed space parts
4.
Most services are completed in a single visit, so you enjoy fast and efficient service.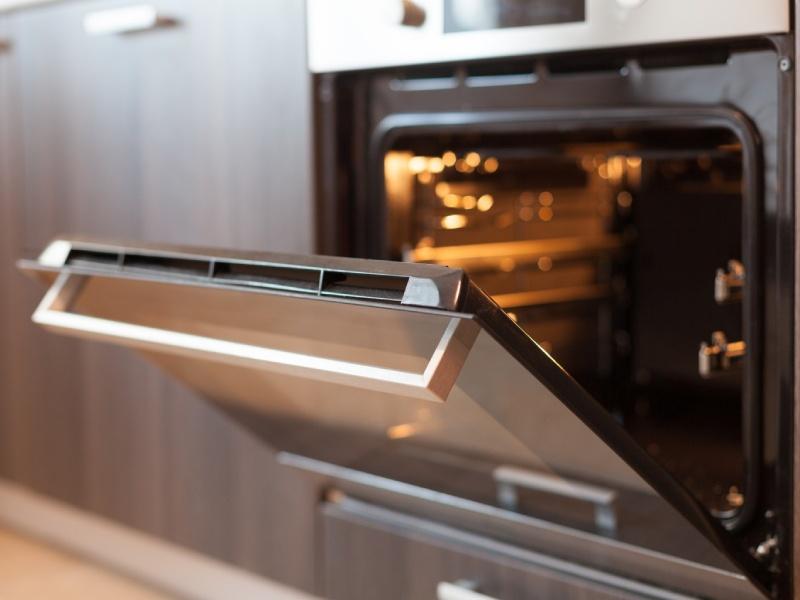 All-in-one Lamona appliance repairs and installations near you
Lamona specialises in supplying integrated and freestanding appliances for fitted kitchens. If your kitchen has been fitted by Howdens, you're likely to have been given the option of Lamona appliances. These will have been tested at independent facilities, either Applitest in Germany or Enertek in the UK. Lamona appliances are tailored to modern requirements, meeting high standards for energy efficiency, water use, and durability.
If you're looking for an independent fitter for any Lamona appliance or need prompt repairs, we'll send you a fully qualified engineer who has extensive experience with the brand. Your engineer has the tools and access to parts to work with:
Why contact Fantastic Services for Lamona repairs, replacements, and installations
Timely repairs
Book your Lamona repairman through Fantastic Services, and whenever possible, you'll be offered a same-day appointment. Because your engineer travels with a wide range of commonly needed parts, there's a good chance the work will be done in a single visit. You'll pay a fixed cost for your repair. If a second visit is needed to fit a part that has to be ordered, the only extra fee you need to pay will be the price of the part, which is supplied at cost.
Original Lamona spares
The use of generic parts can result in inefficient performance. Worse yet, substandard components could give rise to other faults, ultimately shortening the lifespan of expensive equipment. Set up your repairs through Fantastic Services and only original Lamona parts will be used to complete the job.
Installation of Lamona appliances
Use a professional engineer for your installation and they'll arrive with all the tools necessary to fit your cooker, dishwasher or other kitchen equipment correctly. Whether your appliance requires connections to the electricity, gas or water supply, the person doing the installation will have complete and current certification to do this. Once the work is done, everything will be tested to ensure that it's perfectly safe and functioning as it should.
Installation and repairs at domestic and commercial properties
Fantastic Services can send a qualified engineer experienced with Lamona appliances to any property in London. Whether you're a letting agent looking out for your tenants, a restauranteur who can't afford to let your customers down, or a busy mum who has to get the children's' PE kit washed before the next lesson, you'll always receive prompt and professional service.
Some of the Lamona appliance faults your local engineer can repair
Dishwashers, cooking appliances, washing machines, or fridge freezers. The engineer who comes to you can work with any of these and carries spares for them all. Some of the Lamona appliance faults more commonly remedied over the years include:
Lamona cookers - Hood lights not working;
Lamona ovens- Element replacement, as well as repairs to oven fans, knobs, cookers or lights; removal and replacement of Lamona oven doors;
Lamona hobs- Gas hob ignition faults or electric hob buttons not working;
Lamona washing machines - Replacement of faulty door mechanisms; faultfinding when washing machines won't start, fill, empty, or spin properly;
Lamona dishwashers - Dishwasher not working at all, not getting dishes clean, or not draining.
Frequently asked questions
Q: How long is my Lamona oven repair likely to take?

A: This does depend on the appliance and the nature of the fault but most repairs can be completed within 2 hours.

Q: When is Lamona appliance repair available?

A: Lamona engineers work from Monday through to Saturday. Through these days, if your repair is urgent, every effort is made to get someone to you within 4 hours. Your engineer will contact you 30 minutes before their planned arrival time.

Q: I need to replace my Lamona appliance, can you help with disposal?

A: Yes, of course. Just mention that you will want this service when you set up your appointment.

Q: Why can't I find my appliance on the Lamona website?

A: Manufacturer's websites generally only show current models. It may be that your older appliance is no longer sold. If the required parts are available, it should still be repairable, however. Contact us for more details regarding this.
All appliance repair needs that we can meet
Need to get your Lamona appliance repaired now? Contact us online to book the first available appointment!