Professional SMEG appliance repairs and installations in London
Hire a certified SMEG engineer near you to fix or install your appliance
Performed by certified engineers
Done with 100% original replacement parts
12-month service guarantee included
Easy booking procedure
Get your appliance fixed in these 4 easy steps:
1.
Contact us via phone or book your SMEG service online
2.
Welcome the certified SMEG appliance repairs and installation technician
3.
The professional will inspect your appliance and fix it, using only original SMEG parts
4.
Take advantage of our service and get your SMEG appliance repaired/replaced professionally.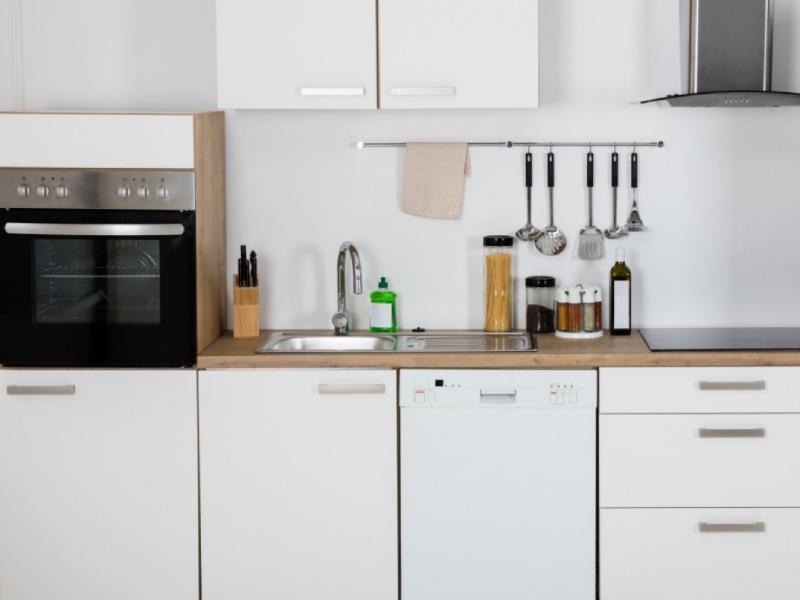 SMEG appliances we repair and install
SMEG is a high-quality Italian household appliance supplier, with more than 60 years of rich history. The company has made a huge, positive impact on the industry and its products are very popular among UK homeowners. However, like all things, even SMEG appliances can become faulty.
This is where we come in. Fantastic Services offers both SMEG appliance repair and installation services suitable for almost any kind of model and type, including:
Microwaves and coffee machines
Here is why you should book a SMEG appliance engineer with Fantastic Services
Cooker, washing machine or fridge - we can fix anything!
As we mentioned earlier, the technicians we work with can repair or fit any type or model of SMEG appliance, no matter how old or new it is. Just tell us what you need done and the sort of machine we are going to be dealing with and consider the job completed!
Performed by certified SMEG-experienced engineers
The appliance repair and installation services we offer are performed by trained, vetted, and certified SMEG engineers, so you can rest assured that your household appliance is left in the hands of a trustworthy professional. Also, our solutions come with a 12-month workmanship guarantee, so in case something goes wrong, you can call us and we'll find a way to resolve the problem.
Done with industry-grade tools, equipment and original SMEG parts
We've covered every aspect of the repair or installation job - the SMEG engineers come fully prepared with everything that the task may require - from a wide range of instruments to special equipment. And, in case you need a specific part replaced, we'll order it straight from a SMEG manufacturer.
The service can be booked both for domestic and commercial properties
It really doesn't matter if the washing machine in your grandmother's house broke or if 5 ovens, 3 refrigerators, and 2 microwaves "decided to go rogue" in your fancy restaurant - you can always count on Fantastic Services to send the right technician to repair the SMEG appliance that's been giving you trouble.
Here are the type of SMEG appliance problems we can help you out with
It doesn't matter if you need a faulty cooker fixed or a washing machine repaired - Fantastic Services is here to save the day. Here are the SMEG issues the certified engineers can resolve for you:
Faulty SMEG cooker;
Damaged hood light;
Broken oven fan;
Non-functioning oven clock;
Oven heating problems;
Malfunctioning tumble dryer sensor;
Non-turning SMEG tumble dryer;
Out of order washing machine motor;
Washing machine display issues;
SMEG fridge light is not working.
Frequently asked questions
Q: How soon can you send a technician over?

A: We'll do our best to send a professional as soon as possible. However, keep in mind that our availability highly depends on the schedule of the engineers. That said, if they have an open slot, it's yours!

Q: My SMEG appliance is showing an error code. What should I do?

A: Different types of appliances have different types of error codes that can mean anything. That's why it's best to check with your SMEG appliance manual to see what the code means or call a technician to come on-site to inspect it.

Q: I can't find my SMEG appliance model on the company's website. What now?

A: The most probable cause for this is that your appliance is an older model. We recommend calling the company to double-check with them.

Q: How long will the repair or installation job take?

A: Typically, a SMEG appliance repair or installation job takes somewhere between 1 and 2 hours, depending on the type of machine you need fitted or on the complexity of the repair task.
All appliances we can repair for you
Is your SMEG appliance giving you trouble? Give us a heads up and we'll send a qualified technician to repair it for you!