Professional carpet cleaning and antiviral sanitisation
FREE antiviral sanitisation that kills 99.99% of germs, bacteria and viruses is included in the service
Convenient booking slots and weekend availability
FREE fabric protection for long lasting results
Done by certified & fully-insured local carpet cleaners
Removing common stains such as drinks, food, and dirt
Removing odours from urine, vomit, smoke, mildew, etc.
How to book your professional carpet cleaning in London
1.

Fill in your postcode to check our prices and availability.

2.

Apply your service preferences and pick a convenient booking slot.

3.

Finalise your booking and get that amazing freshness.
Antiviral carpet sanitisation and Hot Water Extraction to kill 99.99% of germs
Note: Antiviral carpet sanitisation can be booked ONLY with the Hot Water Extraction method for optimal results.
Step 1: Pre-spraying your carpet with antiviral detergents
Upon arrival, the cleaners will pre-treat your carpets with an EN1276 CERTIFIED detergent. Such solutions meet the EN European standards meaning they can eliminate 99.99% of germs within five minutes of application. The neutral pH makes them safe for use on hardwood floors, walls, floors and any wet-cleanable carpets and upholstery. It has been the professional's choice for getting rid of urine, cooking, smoke and pet odours for years.
Step 2: Agitating the detergent to get every inch of the carpet covered
Using carpet agitation machine, our professional carpet cleaners agitate the chemical into your carpet to ensure 100% coverage of the surface. This allows the chemical to go into the fibres of your carpet and thoroughly sanitise it.
Step 3: Rinsing your carpet and performing Hot Water Extraction
After 15 minutes of waiting time, the detergent has eliminated 99.99% of all harmful viruses and bacteria in your carpet including Coronavirus, MRSA and Hepatitis B.
Our professional carpet cleaners rinse your carpet to neutralise the pH and then perform Hot Water Extraction to completely sanitise and clean it.
How does Hot Water Extraction - Steam Carpet Cleaning work?
Suitable for synthetics/mixed (microfibre, man-made, polyester) and woollen fibre
Step 1: Pretreating the item
In this method, we use more advanced version of the regular steam cleaning. Before the actual carpet cleaning procedure takes place, the technician will vacuum clean the piece to remove that first layer of loose dust. Then, he will examine the stains (if any) and choose the appropriate detergent for each. Spilled drinks, greasy food splatters, and so on – whatever it is, it will be dealt with accordingly. However, keep in mind there are stains that permanently damage the fabric and they are impossible to clean. If our methods can't clean them, nothing will.
Step 2: Main cleaning procedure
This is the most efficient and longer-lasting carpet cleaning method on the market. It brings even the most blemished and heavily-soiled textile floor coverings back to life. Here is how the steam carpet cleaning works:
The technician uses a professional machine to deep clean every inch of the carpet.
The nozzle ejects pressurised water mixed with a detergent. This easily dislodges all accumulated grime and dust.
At the same time, a powerful suction attachment is removing all the excess moisture from the piece (along with the loosened dirt).
This way, your carpet is being cleaned and dried at the same time, with no risk of damage – nearly 95% of the moisture is removed almost simultaneously.
NOTE: Fantastic Services does not hold any responsibility for damage that might occur on your carpeting after professional cleaning in case you have attempted to remove existing stains on your own by using unknown to us detergents of your own choosing.
Step 3: Scotchgard stain protection - recommended for high traffic areas
To protect your freshly cleaned items and prolong their life, your technician can use the highly effective stain repellent on them. The repellent is applied evenly on the pile of each individual item and provide reliable protection against all kinds of stains by not allowing them to settle on your rug's surface. This way, your items will remain fresh much longer and they will be a lot easier to clean the next time.
Step 4: Short drying time
After hot water extraction, the textile floor covering is slightly damp and needs 3 to 6 hours to air-dry on its own. The carpet cleaner will also bring an air-mover for free for the duration of the service. It will be situated near the treated floor coverings. Тhis will significantly speed up the drying process (with a few hours) by increasing the airflow.
We are a certified carpet cleaning company: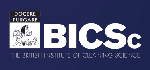 Dry carpet cleaning method
Suitable for delicate/natural fibre (100% cotton, sea-grass, sisal, jute and other organic materials)
Step 1: Applying the detergent
Low moisture powder is applied evenly on the textile.
Step 2: Rubbing it into the fibres
The detergent is rubbed into the carpet with a brush that rotates at a safe speed. This process is known as fibre agitation. When the chemical agent is rubbed in, the dirt and other unsanitary debris attach to it.
At the end, the powder, along with all the loosened dirt, are removed with a power-vacuum.
NOTE: This cleaning method is great for refreshing delicate rugs and carpeting but please keep in mind that it can not remove stains.
Clients also book...
Expert upholstery, mattress and curtain cleaning
Insecticide Treatment
There are many bugs (such as carpet beetles and cockroaches) that find carpets comfortable. If you wish, you can book a pest technician to treat your floor covers against certain pest bugs so you can be sure that you won't have to deal with any creepy crawlies in the future.
Expert rug & carpet cleaning services in London and the rest of the UK
Wherever you are, we surely have local carpet cleaners near you to take care of your textile floor covering. And even if you are not sure exactly what type of carpets and rugs you have, your technician will examine them and determine the best way to clean them.
For the majority of carpeting, we use hot water extraction cleaning, also known as steam carpet cleaning. This is the most advanced and effective deep carpet cleaning method recognised by professionals worldwide and it is great for stain cleaning. And if it can't clean a spot from your textile covering, then nothing will!

And what about that lavish hand-knotted oriental rug you keep in front of the fireplace? Well, rug cleaning is something we can help you with as well. When the carpet cleaner examines your items, he will determine if they should be dry cleaned or not.
Frequently asked questions
Q: How much does it cost to have a carpet cleaned?

A: The cost of our professional carpet cleaning service is based on the square footage of the room and the carpet cleaning method used. Some carpet estimates based the type of the room and on the square footage and might include: Between £15 to £23 for a hallway and between £33 to £46 for a lounge.

Q: How can I get some kind of deal or discount?

A: You can join the Fantastic Club to get access to discounts for our entire range of services and other conveniences such as priority booking for the most requested time slots of the week. Or you can combine for example rug cleaning with upholstery and furniture cleaning and you will get a discount. When you book your end of tenancy cleaning service you'll get the carpet cleaning service with a price cut as well.

Q: How much does it cost to have a rug cleaned?

A: Rug cleaning prices are commonly based on size and cleaning method. The average rug cleaning cost is £4-£9 per square foot. This means the most common area rug sizes can be cleaned for approximately £24-£43. Rugs made from more delicate materials can be more expensive to clean.

Q: What types of carpets and rugs can you clean?

A: The cleaners are trained to treat different carpet pile types. They can tackle wall-to-wall carpets made of synthetic, woolen, and natural fibres. Also, each technician is specialised in rug cleaning of Persian, oriental, area, sculptured, Moroccan, Indian, Tibetan and other rugs, and can serve you anywhere in London.
Q: What is your carpet cleaning service coverage?

A: Fantastic Services provides expert rug cleaning services near you, covers all boroughs within M25. We also perform professional carpet cleaning in London and in major cities across England including Bristol, Manchester, Liverpool, Birmingham, Oxford and more. If unsure, please use our online booking form to verify our presence within your postcode area.

Q: How long does it take for the carpet to dry out?

A: Carpets made of synthetic fibre will usually air-dry on their own in 3 to 6 hours. Wool, on the other hand, will stretch the timeframe from 4 to 8 hours. We will also bring an air-mover for free. It will significantly speed up the drying process by increasing the airflow.

Q: How many carpet cleaners will come?

A: We will send a single certified technician to your place. He will bring all the necessary equipment and detergents to complete the carpet cleaning service on site.

Q: What is your availability?

A: You can book our carpet cleaning services from 7am to 5pm and you can get a visit from the carpet cleaners for every day of the week, even on weekends and bank holidays. You can also opt for an early morning or after-hours appointment.

Q: Do you take the carpet away?

A: No, the technician brings everything necessary to complete any of our professional carpet cleaning services on site. This is way more efficient and time-saving.

Q: Can you guarantee successful stain removal?

A: There are stains that simply damage the carpet and leave a permanent mark – hair dye, certain chemicals and so on. However, if we are unable to remove the stain, nothing will!

Q: How can I make changes to my carpet cleaning booking?

A: Simply log into your Fantastic account (or create one), and go to the Dashboard where you can easily manage your bookings.

Q: How much time does the carpet cleaning service take?

A: Well, it depends on a lot of things. To give you a rough example, a single bedroom carpet usually takes around 30 minutes. But keep in mind that factors such as the condition of the carpet need to be considered as well.

Q: Can your carpet cleaning methods help with carpet odour removal? Such as odours from pet urine?

A: Yes, our carpet cleaning methods are great for removing bad odours. Your textile floor coverings will be left clean and freshened up, smelling great!

Q: Can the technician move the furniture around?

A: Well, if it comes to a coffee table and a chair or two, sure, no problem – the cleaner will be happy to help as long as it's something minor. But when it comes to heavy furniture, you should prepare the room in advance.
Your carpet cleaning needs are well covered!
Get our professional services near you. We cover all M25 areas in London as well as many other cities across England. Learn where we provide carpet and rug cleaning solutions by checking the service coverage list below:
View all locations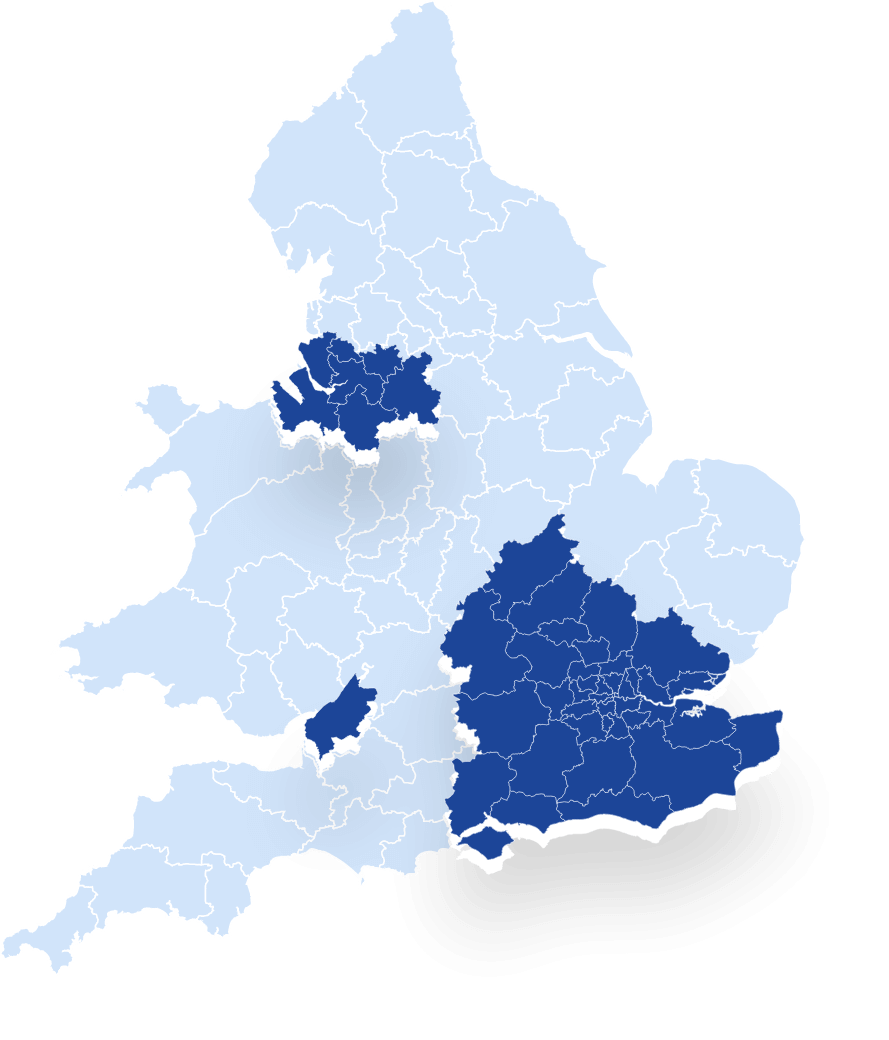 We can do much more than carpet cleaning:
Trust the expert rug cleaners in London and get that fantastic carpet feeling back!