Expert gardening services in Barking
Outdoor maintenance to the highest standards!
7-day availability;
Adjustable services, for your convenience;
Hard-working and polite gardeners.


1. Book your appointment online

Schedule your gardening service via our online booking form or the GoFantastic app. Everything will be organised in seconds for the day and time convenient for you.

2. Say hello to the friendly gardener

Time to meet up with the scheduled professional. You can greet them either at your property or arrange a quick key pick-up from a close-by location.

3. Sit back and relax

Enjoy satisfying results without lifting a finger. After the job is done you can inspect it to make sure that everything is done properly.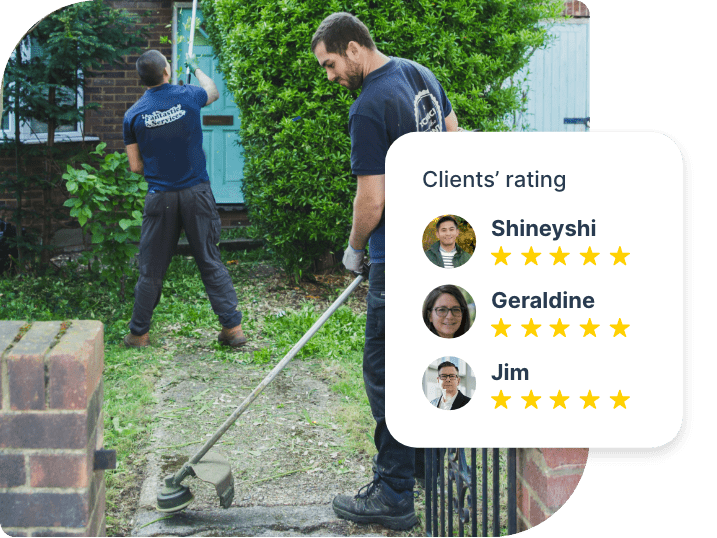 Entrust Fantastic Services with your gardening needs
Whatever your gardening needs, we will be more than happy to assist. Our gardeners have been providing Barking clients with reliable and comprehensive garden care services for many years. So whether it's a complete makeover or just a regular maintenance job, don't hesitate to get in touch and see what we can do to transform your outdoor space. We always strive to provide the best service possible.
We will send two professional gardeners in order for quick and efficient services;
One-time or continuous services;
We provide the required machinery and tools.
Gardening professionals cherished by many
Our team of gardeners is made up of highly skilled and knowledgeable individuals who have undertaken extensive training. Not only are they prompt in completing tasks, but they also display exemplary politeness and work ethic. One of their greatest assets is that they can provide you with insightful professional advice on everything garden related. You can rest assured that our gardeners will consistently deliver superior results!
Insured for up to £1 million;
Fully capable of using petrol-powered lawn mowers, chainsaws and trimmers;
Guaranteed results after their work.
Certified by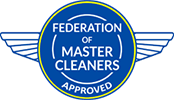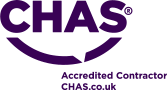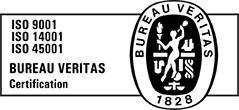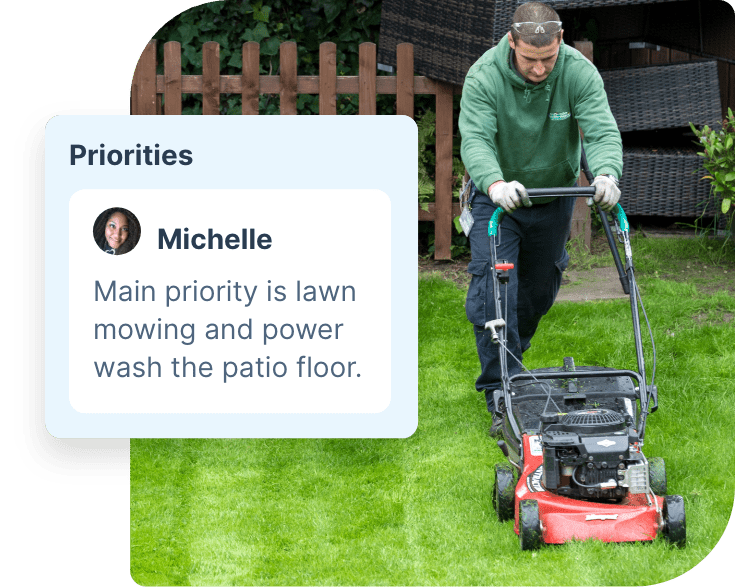 Popular gardening jobs to boost your garden's appearance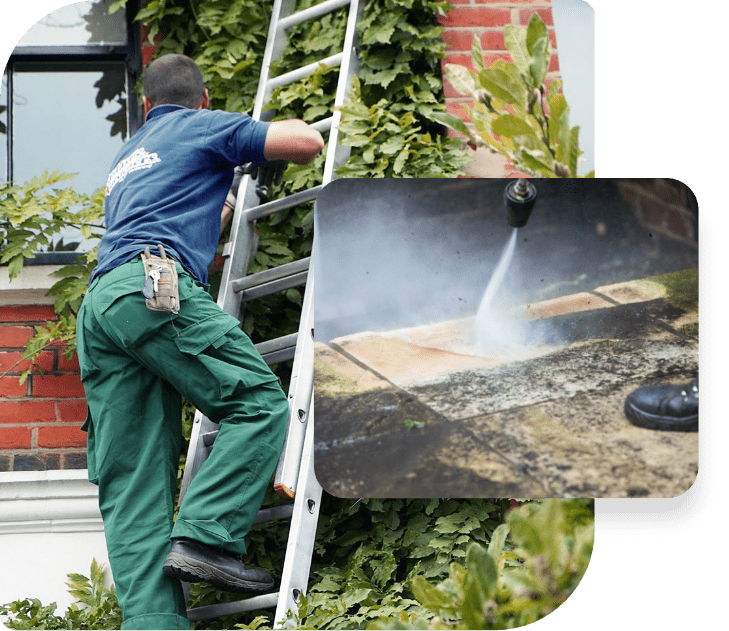 Hedge, bush and shrub trimming
In order to make this service as convenient as possible, it can be completely contactless. Your property must be accessible through a side gate or an open front garden. There is no need for your presence. The gardening experts can arrive and get to work. Your shrubs, bushes, or hedges will be trimmed perfectly. Keep in mind that the experts can work on greenery up to 4 meters tall. If the height exceeds that, we recommend booking the tree surgery service. Following trimming, the gardeners will collect the fallen debris and dispose one black bin bag of it. An extra charge will be applied if you wish for the gardeners to collect and dispose of additional green waste.
Landscaping
Once we are notified of your landscaping needs, a landscape supervisor will visit your property and discuss with you the layout and garden features you wish for, and then, based on that, he will create a personalized offer. After that, a suitable date and time will be arranged for the desired service. It can include resin-bound surfacing, paving, deck installations, fence installations, turf laying, planting, etc.
Tree surgery
Please, remember to arrange a parking spot for the gardeners on the day of the service, because they have to bring heavy machines and tools. Expect two professionals to arrive - one of them will be working on the higher part of the tree, and the other will make sure to hand him cutting tools and machines while also chopping lower-level branchesThe tasks included in the tree surgery service are the following: tree removal, pruning, stump grinding, crown reduction and reshaping, etc. Also, note that we always send two professionals for this job, due to the necessary duties.
Even more services for you to benefit from!
Gutter cleaning
Don't let clogged gutters and downpipes damage the structure of your property. Getting them professionally cleaned once or twice a year can save you a lot of headaches. Once you schedule an appointment with us, a gutter cleaning expert will arrive carrying an industry-approved wet vacuum machine with a telescopic pole. The device can reach a height of 12 meters, making ladders needless. After your gutters and downpipes are cleaned to perfection, the cleaning expert will supply you with before and after images so you can see the results.
One-off cleaning
If you wish to give your home the deep cleaning session it deserves, entrust us and book our one-off cleaning service. Our cleaning staff will make sure that your home is perfectly cleaned, paying attention even to the hard-to-see areas. All of your property's rooms will shine after we are done with them. However, an important thing to note is that this service does not include cleaning detergents and tools - the experts will use what's given to them. No worries, they can bring their own supplies, but there will be an additional fee. Nonetheless, whatever you decide - expect an immaculate and fresh home after our services!
Pressure washing
Pressure washing If you have tried cleaning your pavement or decking on your own, but the dirt doesn't come out, don't worry. We are here to assist! By scheduling a jet washing appointment with us, we promise you that the unsightly filth will vanish quickly after a professional cleaning technician completes his duties. In addition, only water under high pressure will be used on the surfaces, ensuring your outdoor areas' spotless and fresh look.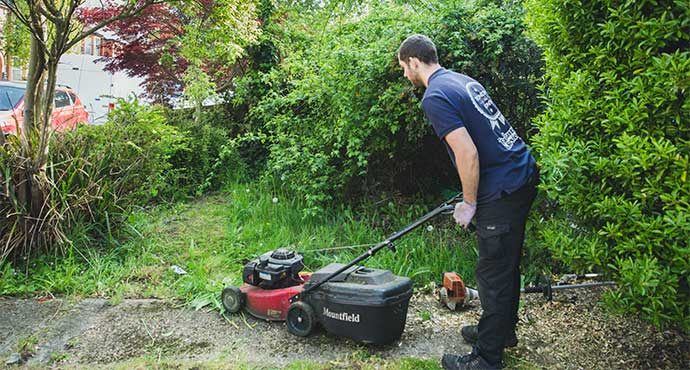 Before and after our gardening services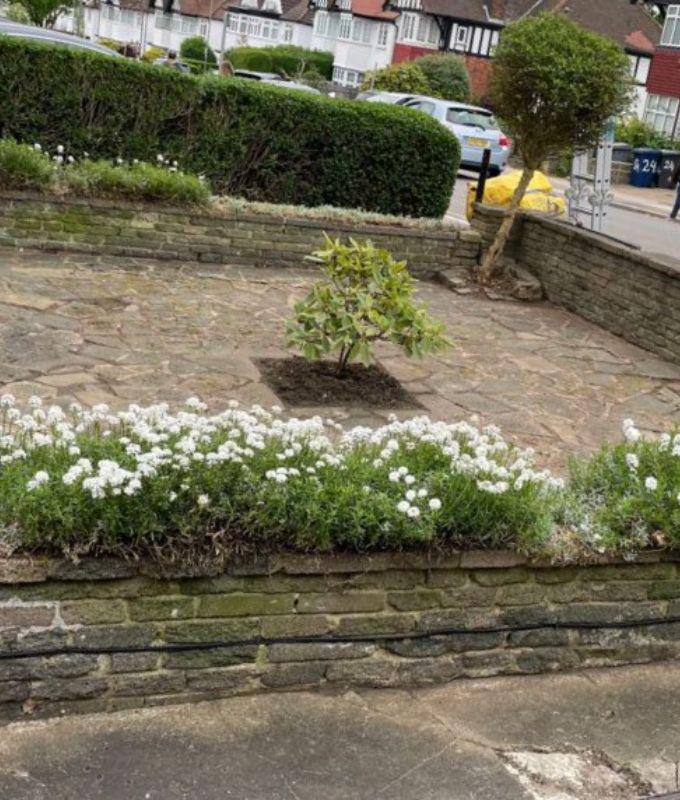 Before
After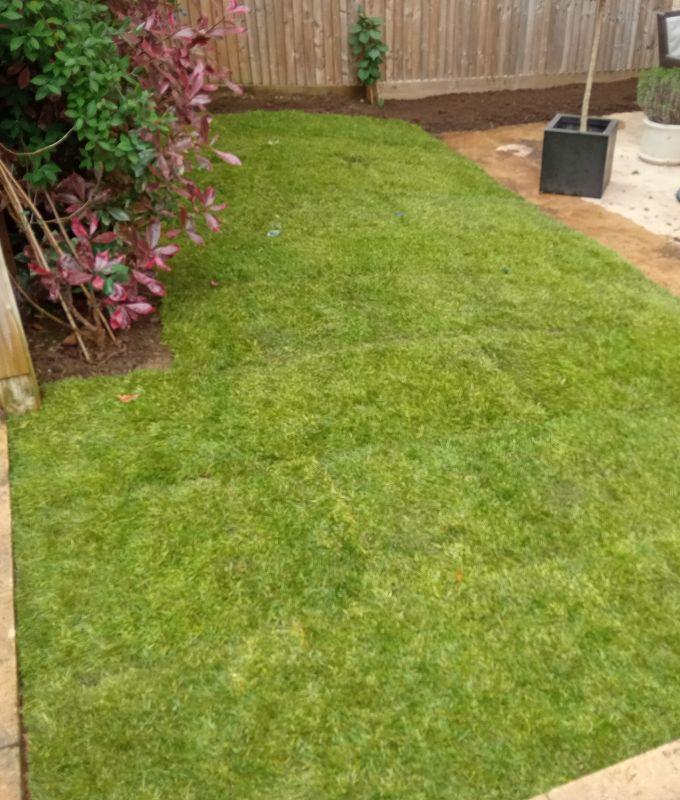 Before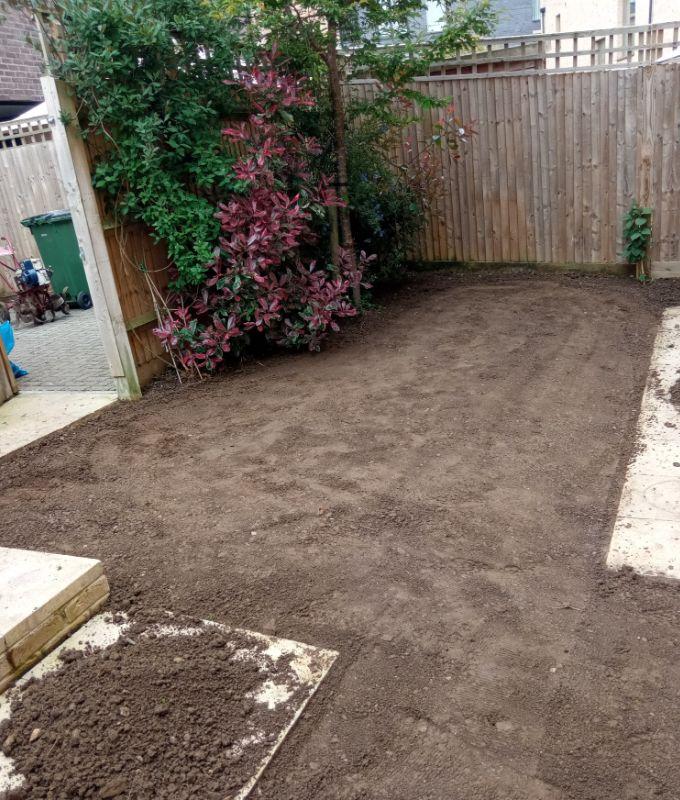 After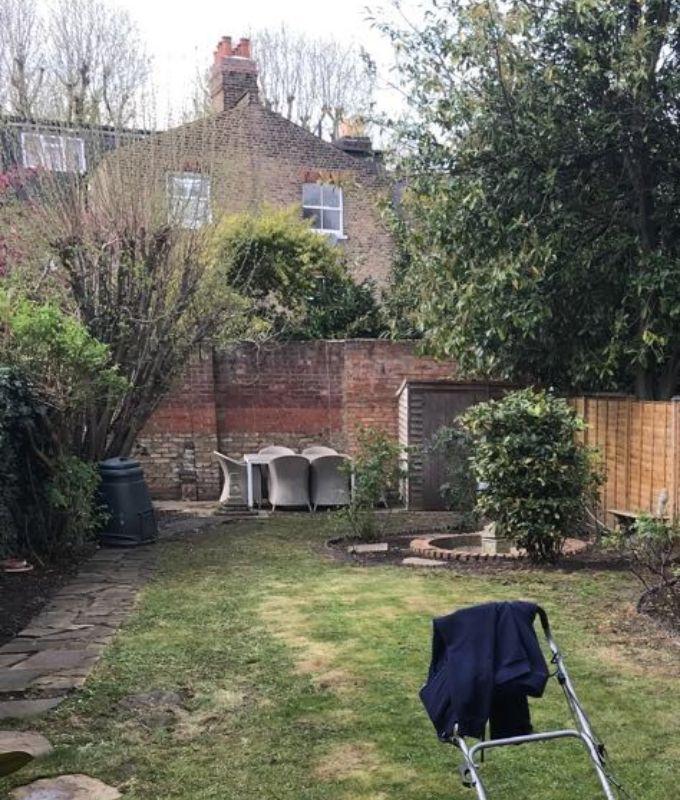 Before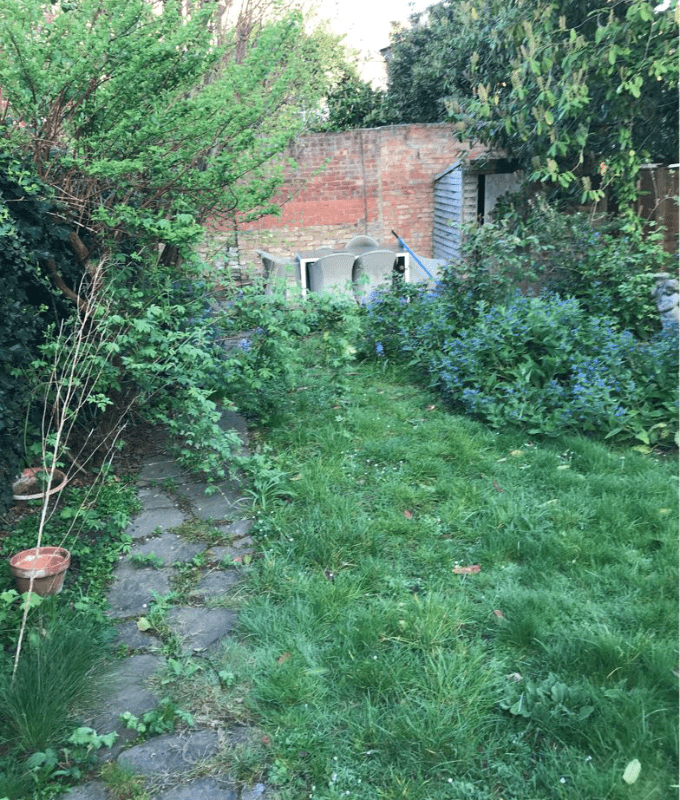 After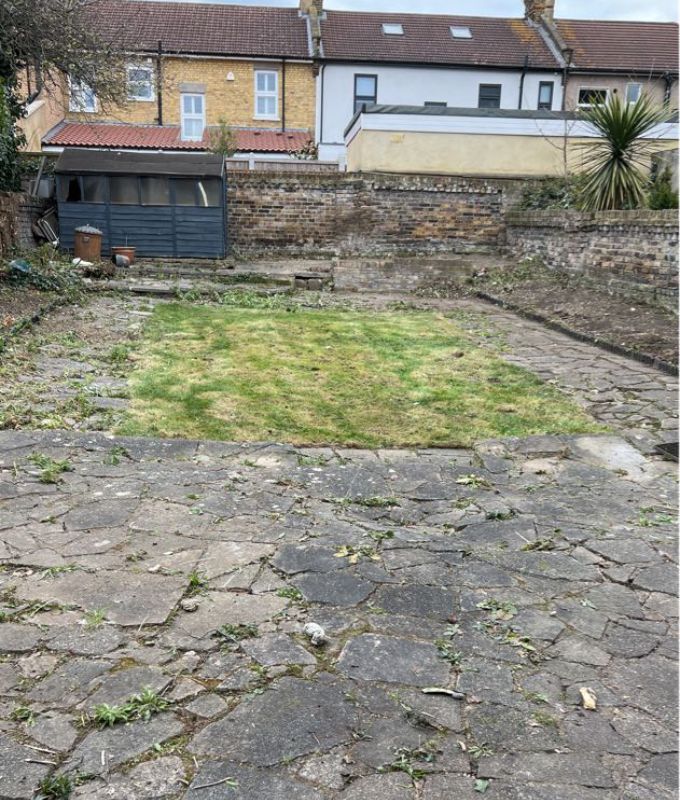 Before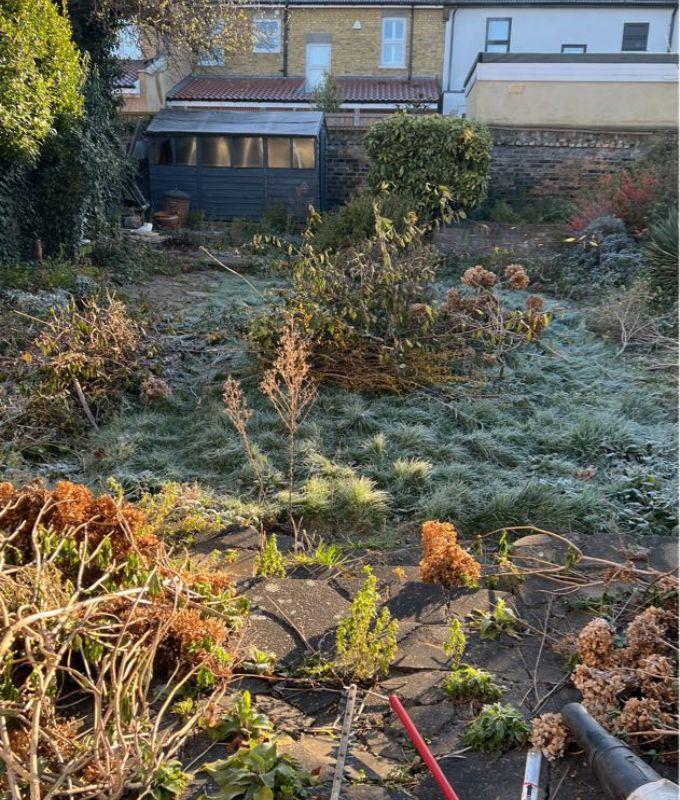 After
Our list of gardening services available in Barking
Gardening services coverage around Barking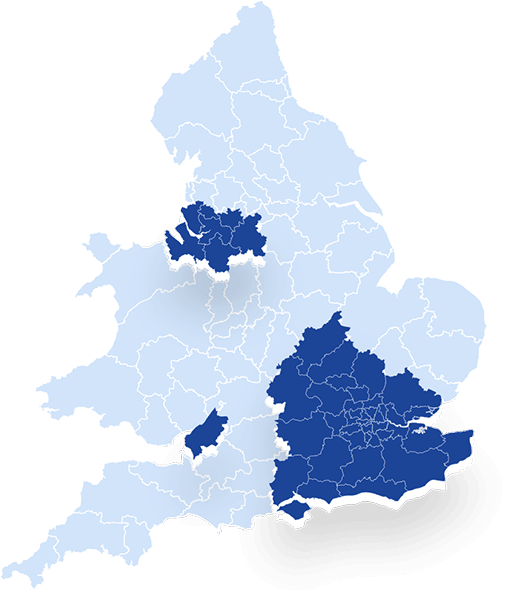 Frequently Asked Questions
What can be pressure washed?
Any surface solid enough to withstand high pressure.
Is it a legal requirement for me to maintain my hedge?
Yes, you are required. Some laws oblige you to take care of local wildlife living in your hedge, such as nesting birds. So, be extra cautious when dealing with hedges.
Can a tree be killed by over-pruning?
Yes, killing a tree by cutting it back too much is possible. Don't worry, our gardeners are well-trained in this field and know exactly how much pruning is required.
Are there any types of gutters you can't clean?
We aren't able to clean gutters that have guards installed and downpipes that go in the ground because of accessibility.
How much does landscaping cost?
Since every client has his own vision for his green space, every landscaping project is unique. Materials will also vary depending on the design project. A detailed quote can be provided based on an on-site survey.
What is your area coverage?
Our services are available anywhere within the M25 zone of London. We also provide services in Reading, Oxford, Liverpool, Manchester, Croydon, and other parts of North West England. Click "Check prices & availability" to find a gardener near you.
Can't find the answer you're looking for?
Visit our Help Center.
Make your property nice and presentable for the spring and summer months by choosing our professional outdoor maintenance
The perfect opportunity for a new business venture
As a franchisee, the potential for personal and professional growth is immense. With our support, you can achieve success whether your line of work involves cleaning services, gardening or trades. We provide an ongoing flow of customers and additional help such as courses and more! Join us, and let's explore new horizons together.