Safe tree felling and removal in London by local experts
Get rid of any unsightly dying trees safely and efficiently
All equipment is included in the price
You don't have to meet the experts, it can be a contactless service
Local licensed tree surgeons with flexible working hours
Upon request, the team can cut the tree in logs for firewood

Price for Fantastic Club members starts from £69 instead of £99
What does our tree felling and removal service in London include?
Sectional tree felling service
Sectional tree felling consists of cutting the tree in sections, starting from its crown. This operation requires a lot of skills and maneuvering from the fellers. Large branches are cut and carefully lowered with ropes to a suitable landing zone. This service is often used when the tree is in a limited space, or there are power lines or other trees that need to be protected during the tree felling service.
With sectional tree felling, even the largest trees are dismantled and handled in manageable sections until all branches are cut and only the trunk is left.
The lowering of large branches using ropes is a precise job and even a small mistake can lead to costly damages, or hurt someone. That's why all London tree surgeons are equipped and trained to safely navigate through tight spaces.
Straight tree felling service
Unfortunately, in London, this option is rarely possible. We do this for smaller trees or on properties where there's enough space for a large tree to fall without damaging the surroundings.
Straight felling is when the tree is cut from its base and directed to fall in a specific direction in a controlled manner without cutting its crown first, as we do in sectional tree felling.
The professional tree fellers always use ropes and slings to control and assist the fall so it happens in the right direction.
What exactly is the legality surrounding tree felling?
A Tree Preservation Order may be in place for trees that are on your land. This means that the trees must be preserved for the enjoyment of the public, the environment, or for aesthetic purposes. Trees in Conservation Areas also have such protection.
If you're not certain whether the tree you want to have removed has TPO, or if you want information on how you can get rid of a TPO-awarded tree, you must contact your local council or the Land Charges Register (held by your Local Authority Planning Department).
Trees with TPO can be cut and removed only if the tree is already dead or dying, or it is dangerous. But you mustn't have it cut before informing the right authority, prove the tree is in one of the categories mentioned above, and get clearance for its removal.
Then, you can call us and schedule your tree felling and removal in London.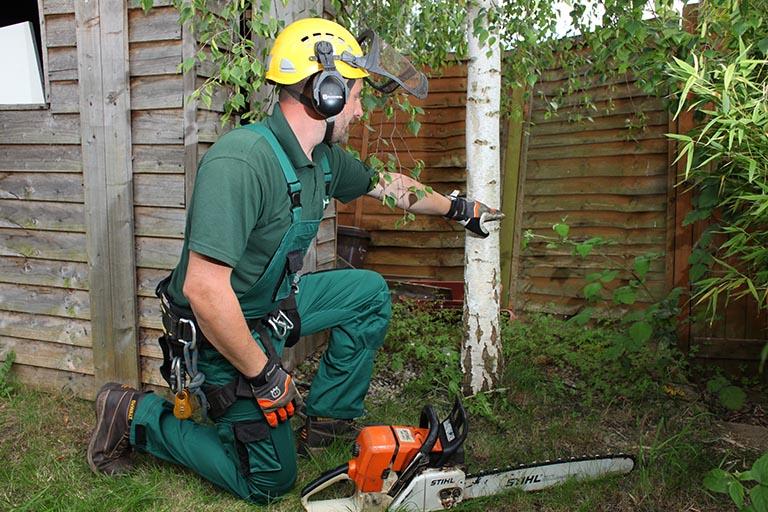 Emergency tree felling services in London
Decaying or dying trees can often go unnoticed until the last minute when the tree becomes dangerous to its surroundings. Various diseases can also cause a tree to die, which you have no way of knowing unless the symptoms are very obvious. Unfortunately, this is rarely the case.
Dying trees can be a huge threat to your house, your car, yourself, other nearby trees, power lines, and even your neighbours' home.
Luckily, we work with several skilled teams in London and the nearby areas that can be called anytime for emergency tree felling and removal services.
When does a tree require emergency felling?
The tree is growing unsuitably and is potentially harmful to nearby structures, such as your home, garage, or fence.
The tree is becoming unstable and tilts one way.
The tree is in an inconvenient location and you need it removed before proceeding with some construction work.
A tree or a branch has fallen due to gusts or a heavy storm, and is blocking your way.
Frequently asked questions about our professional tree felling service
Q: How do you cut the trees?

A: The local teams use powerful chainsaws to cut the trees.

Q: Can you protect nearby power lines?

A: This depends on the situation of your property. However, you should contact your electric utility provider before booking our tree felling service if there's a chance to topple the lines. Naturally, wherever possible, the fellers will make sure to fell the tree in a direction that won't affect your home or the lines.

Q: Will my home be safe from the tree felling?

A: Of course, your home will be safe. That's why we recommend you hire professional tree fellers - to do this job as safely as possible. We, as a company, have taken every precaution necessary to do our job efficiently and protect your home. All the experts we work with are experienced in felling and removing all types and sizes of trees and in crane work. They also lay down protective material over more sensitive areas of your garden.

Q: What do you do if the tree I want to be felled has a Tree Protection Order?

A: You should contact the Land Charges Register for information and advice on any protected trees that are on your personal property. You should also call them for information about a tree's status if you aren't sure whether they have a TPO or not.
Some of the areas where we offer tree felling services:
Camden
Central London
East London
Greenwich
Hackney
Hammersmith and Fulham
Islington
Kensington and Chelsea
Lambeth
Lewisham
North London
South London
Southwark
West London
View all areas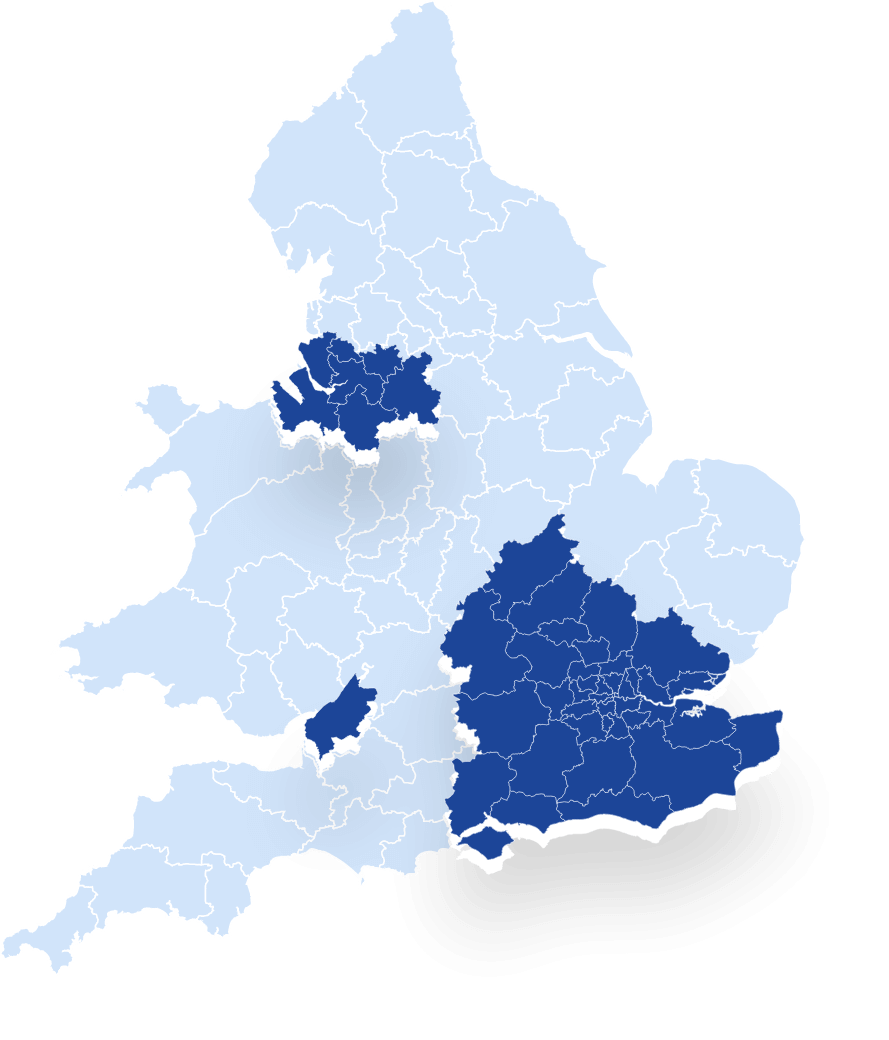 Book your tree felling and removal service today, get the problematic tree removed tomorrow!