Keep your trees in control with expert tree trimming and pruning in London
Promote healthy growth in your trees and let more sunshine into your garden!
A team of licensed tree surgeons
Effective treatment of trees up to 65 feet
Professional equipment used
Completely safe and hassle-free service
Our tree trimming and pruning service in London in four easy steps
1.

Book your service either online or over the phone.

2.

We'll send a team of experienced surgeons your way.

3.

They'll help prune and shape your tree.

4.

Enjoy the view of your neatly sculpted trees.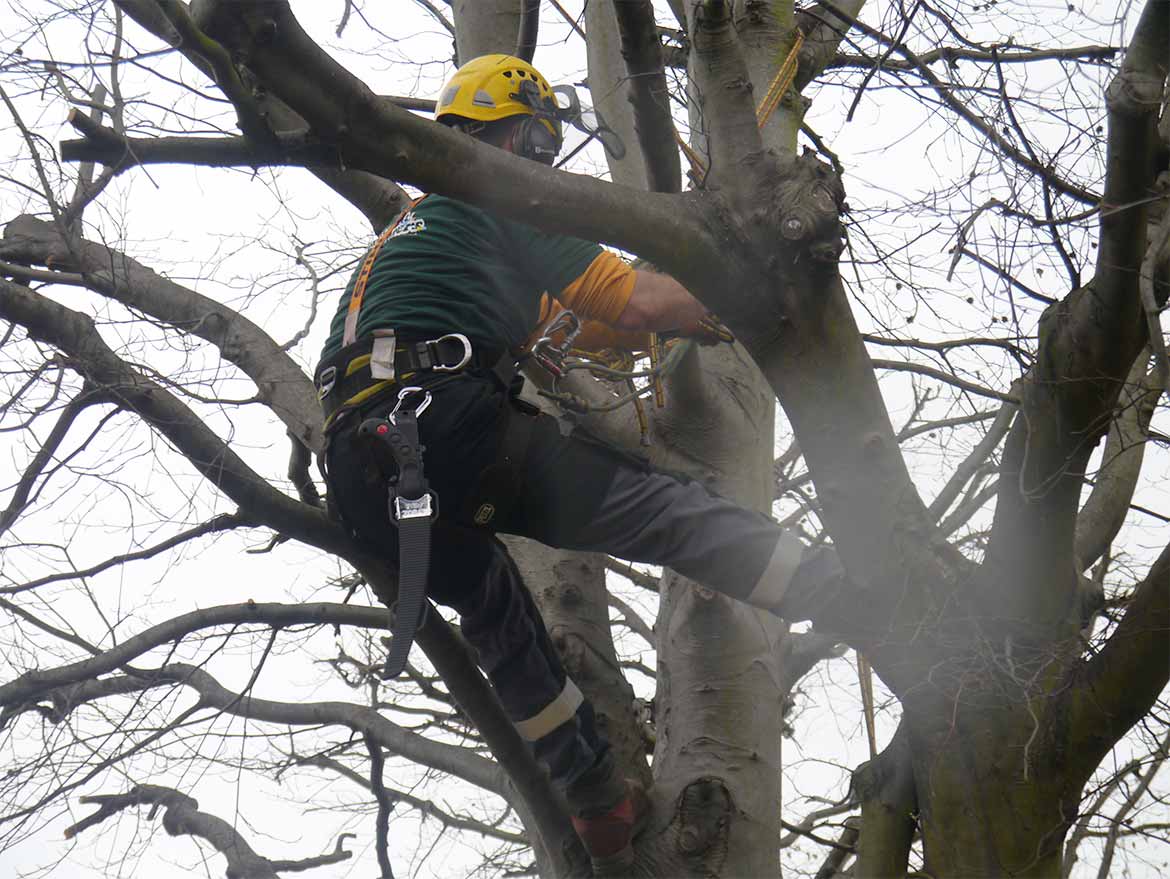 How we perform our tree trimming & pruning service in London
On the day of the service, we'll send a team of trained tree surgeons to your address. They will assess the condition of your tree and choose the appropriate trimming or pruning method, depending on the tree's species and shape.
The team will then confirm the quote you were given over the phone and will inform you if any changes need to be made.
The tree surgeons we work with use the latest equipment and know all of the ins and outs of their profession. They will trim or prune your trees, making them look better without compromising their health. All of the branches will be cut cleanly with no risks of tearing or infections.
If you have dead, diseased, or storm-damaged branches, those will be trimmed back to the relevant branch collar. This entire procedure is performed following BS3998 (British Standards) guidelines.
Why is tree pruning and trimming important?
Trimming helps remove dead or diseased branches, which are not only a health hazard but can lead to property damage, too.
Pruning trees while they're still young is essential in order for them to develop a strong framework in the future.
Pruning fruit trees leads to more developed and healthier fruiting.
Having your trees trimmed back increases the sun's coverage of your garden. This way, smaller plants close to the tree can get their fair share of sunlight as well.
Trimming back weighty limbs helps prevent them from getting damaged by wind or their own weight.
Trimming infected branches can stop the infection from spreading to the entire tree.
A well-trimmed tree is more attractive to look at.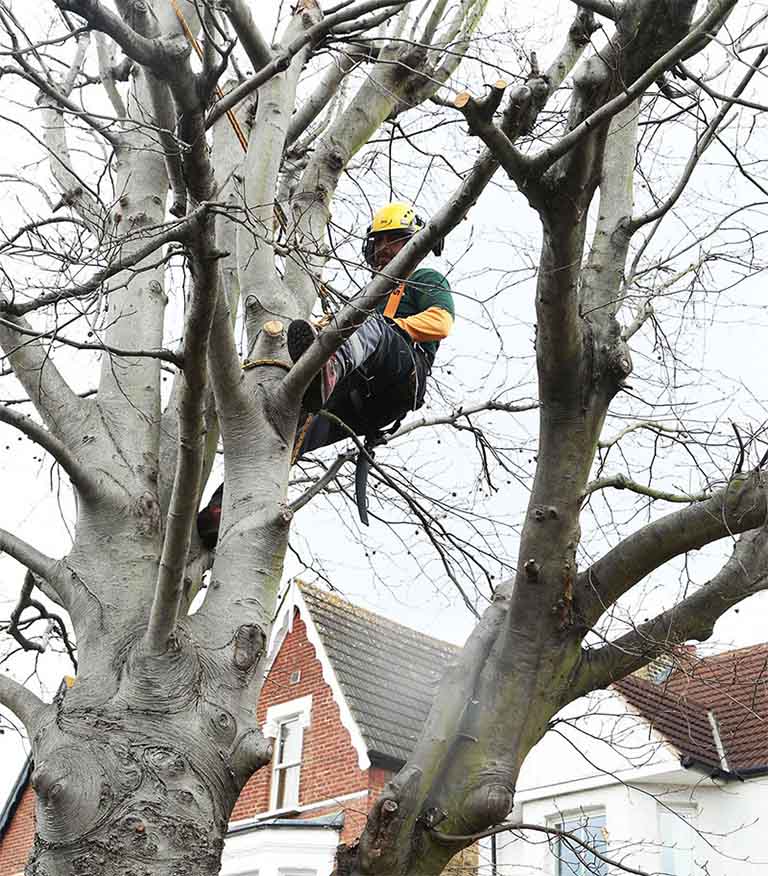 Why our tree trimming & pruning service in London is right for you
We, at Fantastic Services, have years of experience in dealing with trees. Whether it's pruning, trimming, or complete tree removal, we've done it all. It should go without saying that tree canopy reduction is one of the more difficult gardening tasks that should only be performed by certified tree surgeons. And all of the arborists we work with fit that description down to a T. They not only have the training and know-how, but also all of the necessary tools and equipment for masterfully trimming and pruning trees.
Leaving tree care in the hands of uncertified people can lead to some unwanted consequences. Some examples of such are:
Too much of the tree is pruned and it is left damaged.
Incorrect pruning techniques are used, which can harm your tree.
If not cut the right way, a tree can become shocked, which is detrimental to its health.
Frequently Asked Questions
Q: How often should I book a tree trimming service?

A: We recommend you have your trees professionally trimmed at least twice a year and pruned on an annual basis. But bear in mind that, in some cases, the frequency entirely depends on the species of trees you have.

Q: What is the best time of year to have my trees pruned?

A: Most trees can be pruned all year-round, except for winter.

Q: Is it possible to kill a tree by over-pruning it?

A: Yes, it's possible to kill a tree by cutting it back too much. However, all of the tree surgeons we work with are professionally trained and know how much pruning is too much and when to stop.

Q: Is pruning harmful to trees?

A: When done properly, pruning doesn't hurt or damage trees. On the contrary, it's quite beneficial for them.
Q: Why is trimming my trees important?

A: The main reasons are aesthetics, safety, and health. Your tree will be much more pleasant to look at, the risk of a damaged branch falling and hurting you or damaging your property is reduced, and any infections can be dealt with before they spread to the whole tree.
Some of the areas where we offer tree pruning:
Camden
Central London
East London
Greenwich
Hackney
Hammersmith and Fulham
Islington
Kensington and Chelsea
Lambeth
Lewisham
North London
South London
Southwark
West London
View all areas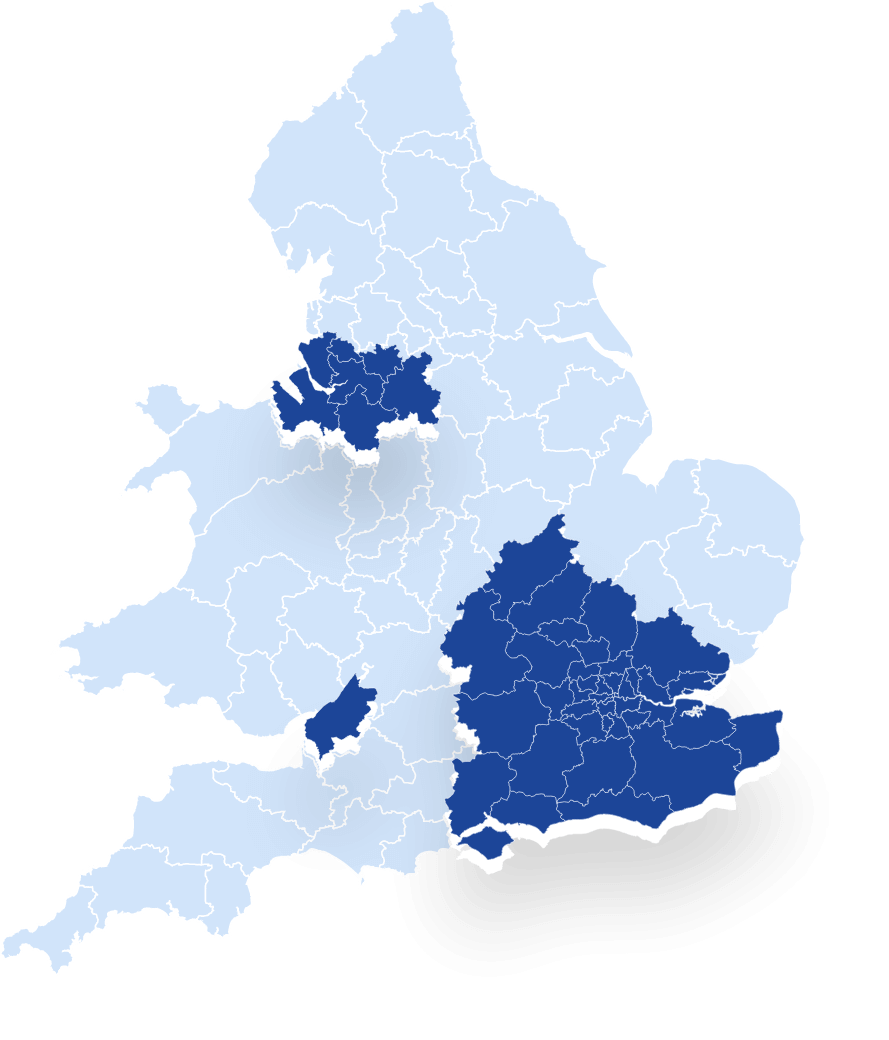 Boost your trees' health and have them look their best!