Have your floor sanded & repaired professionally
Return the striking look of your wooden floor
Free on-site estimates and consultation
15+ years of experience with more than 5,000 sanded floors
Guaranteed, fully insured, and Bona certified technicians
Dust-free equipment
How to arrange your floor sanding service in London
1.
Make an appointment for a free viewing
2.
We send a specialist to inspect the flooring, consult you, and offer you a quote
3.
All preparations are made by the company
4.
Your floor is sanded and repaired
Stage 1: Floor Repairs
The sanding is just one part of the floor renovation process. Usually, some additional forms of repair are necessary to prepare the surface for the phases of sanding and polishing. Here are some examples of smaller and larger repair procedures that might take place:
Fixing loose boards
Removal of rusty nails and old tracks
Hammering down any protruding nails
Replacement of damaged boards*
*We will replace boards that are damaged beyond repair with new ones from the nearest DIY store and stain them resemble the rest of your floor.
Stage 2: Gap Filling
It's optional but highly recommended
If you have set out to give your wooden floor a fresh new look, then consider having the gaps filled. There are a few ways to achieve this, the specialists will determine the most suitable method when they are on site. Filling the gaps is entirely optional but we give it the thumbs up as we believe that this is way better for not just one reason. For instance:
Your floor will become a seamless surface
Dust and dirt won't get trapped between floorboards
Cleaning the floor becomes much easier this way
This can actually prevent droughts
It gives a way more beautiful finished look
Stage 3: Floor Sanding
To make your wooden floor smooth and beautiful, we use the latest high-end equipment available. The floor sanding we are able to perform is actually dust-free thanks to the advanced dust collection system. The sanding process itself actually consists of three stages. First, a rough abrasion takes place to strip away the current finish of the floor. Second, the machine is set to medium abrasion to level surface. The third and final stage is fine abrasion which results in that silky smooth finish.
Done by Bona-certified technicians
Guaranteed & insured workmanship
Free on-site consultation and quote
Dust-free high-end equipment
Stage 4: Floor Staining
The so-called staining is a procedure that takes place after your floor is properly sanded. It alters the colour of your floor and it enhances the wood grain (unlike paint which hides it). Sometimes, a coloured varnish is used but we like to do the staining separate from the varnishing. This allows us to maintain better control over the colour that we are aiming to achieve. The best part is that we will be able to apply several shades of colour on a small section of sanded floor from which you can choose the nuance that you like best. In addition, by applying the varnish after the staining is done, the rich colour of your floor will remain protected. The varnish will wear out in the following years but the colour will remain as it is.
Stage 5: Floor Finishing
When your floor is perfectly sanded and stained, then the only thing left is to complete the finishing. Finishes and seals are applied to protect your floor and the quality of the seal is probably the most important step of the whole process. There are 3 types of finishing that we use:
Lacquer (Varnishing)
This product is used for high-traffic areas because it provides a finish that is more durable than oil-based sealants and it is easier to maintain. The larger portion of floors that we renew is finished with high-performance light commercial floor lacquers that provide durability without any maintenance.
Oiling
This finish is known for its good water-repelling properties and scuff resistance. It provides a natural look and it is easy to maintain. However, It can be susceptible to humid conditions which lead to drying but this can be managed with the application of additional coats.
Hardwax Oil (Waxing)
This finish is a mixture of vegetable oils and waxes. It is great at bringing out the natural colour of the wood. Also, it is quite durable and does not crack, peel, flake or blister.
Frequently asked questions
Q: I've found another solution and don't require your services anymore. How can I cancel?

A: In order to cancel your floor sanding service, you need to visit your Fantastic account and go to the dashboard section. You can reschedule, cancel and overall manage all of your current bookings from there.

Q: Will there be a lot of dust after the service?

A: No. Our sanding machines have powerful dust extraction units that immediately remove the loose particles while the floor is being sanded. Of course, a tiny amount of the dust manages to escape but we assure you that it is easy to clean.

Q: Is the process noisy?

A: Yes, the machine makes quite a lot of noise, especially during the preparation phase. However, with the door closed, the noise is not unbearable.

Q: When should we decorate the room?

A: It is best to have it decorated before the floor sanding. At first, this might seem illogical, but you can be sure that it is a lot easier to remove a little sanding dust from the painted and dry walls than to remove paint from a newly sanded and polished floor.
Q: For how long will my refurbished floor last?

A: A varnished floor should last for a period of 7 to 10 years. On the other hand, an oil finish will require regular re-coating. Of course, the state of your floor (no matter its finish) hugely depends on the traffic it gets and how well it is maintained.

Q: How long will it take?

A: Well, a single room may take from 1 to 3 days depending on its size and condition. It may take longer if comprehensive repairs and filling are necessary. In all cases, a single small room will take at least a day. Our experience shows that most rooms take about two days to complete. Bear in mind that it will take longer for projects that include multiple rooms and repairs. That is why it is important that these areas remain traffic-free for the time being, to ensure the efficient work of the pros.

Q: Do you fill gaps and how do you do it?

A: Yes, we can take care of the gaps by using resin and sawdust or wood silvers.
Floor sanding services available across London
Central London
East London
North London
South London
West London
View all areas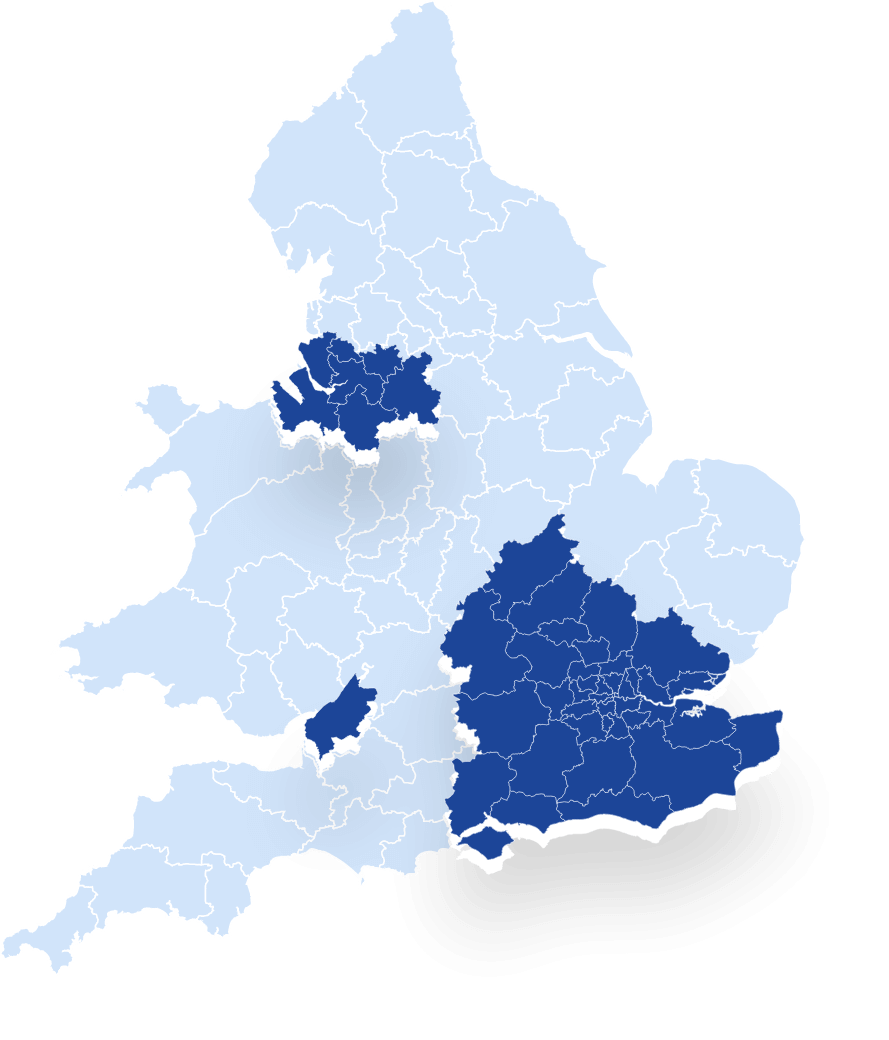 We can do much more than Floor Sanding: