Professional oven cleaning
NOW available with 100% eco-friendly detergents
Cleaning 550 ovens every month.
Oven disassembly + deep cleaning by certified technicians
Safe biodegradable cleaning products
FREE oven liner and oven shelf guard application



LIMITED:
Sustainable Oven Cleaning
with 100% eco-friendly detergent at no extra cost!
Find out more>>
Clean cooker without hassle
The most convenient oven cleaning service
Our oven cleaning service is carried out on-site with top-of-the-line professional equipment. We clean your ovens, hobs, extractors, and microwaves right there in your kitchen!
Suitable for all types and brands of ovens
Flexible booking slots and weekend service
Effective against grime and burnt food residues
Certified, professionally trained and insured oven technicians
The oven cleaning technician can also help with:
Range Cooker Cleaning

AGA cleaning

BBQ Cleaning

Appliance cleaning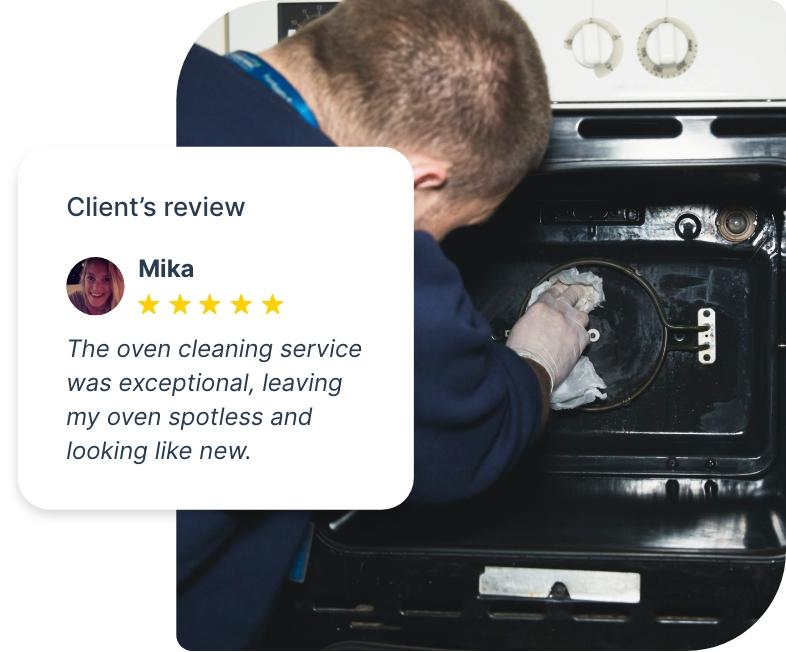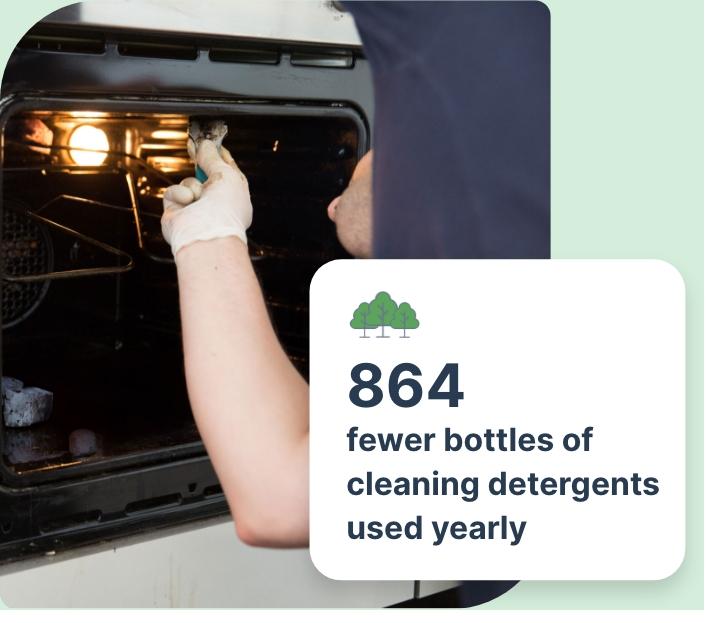 ONE FOR THE PLANET
NOW Available with 100% eco-friendly detergents
Now you can enjoy a spotless oven while also being kind to the environment. Our eco detergent ensures a thorough clean that's tough on grease but gentle on the planet. Choose sustainability without compromising on cleanliness.
Cleaned with eco-friendly cleaning products made from plant-derived, renewable and sustainable resources

FREE Oven liner

- reducing the need to harsh chemicals, durable, and can be used multiple times

FREE Shelf guard

- improving the heat reflection, which may lead to less energy needed, is durable, and can be used multiple times

Performed with biodegradable waste bags and reusable mats
We are electrifying our fleet and upgrading all vehicles to EURO 6 standard. This is combination with our custom-built travel optimisation software save over 10 tonnes of CO2 yearly.
LIMITED: Now at no extra cost!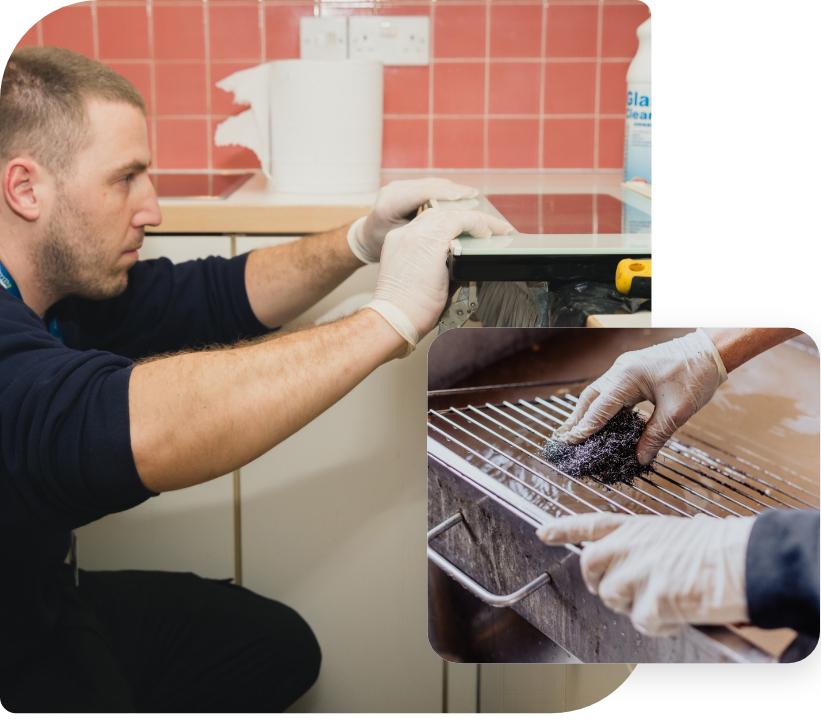 Professional approach
How our deep oven cleaning is done
Our deep oven cleaning procedure is suitable for all types of ovens, cookers, ranges, and hobs.
Examination: The technician will check if your cooker works properly.
Dismantling: The racks, trays, and any other detachable parts will be removed.
Soaking: All detachable parts will be placed in a dip tank with a cleaning solution.
Scrubbing: The main unit and detached parts will be scrubbed.
Rinsing: After scrubbing, the detachable parts will be rinsed.
Assembly: All detachable parts will be placed back.
Final inspection: The technician will check the appliance once again.
As a finishing touch, your oven cleaner will apply a Teflon oven liner and an oven shelf guard. Also, you can start using it right after the service.
THE SPECIALISTS YOU CAN RELY ON
Brought to you by skilled oven cleaners
The oven cleaning technicians are experienced with all brands and models of ovens. They will meticulously examine your cooking appliances and decide the best way to clean them.
Professionally trained and fully insured
Application of the appropriate cleaning methods
Utilising the most advanced cleaning tools and products
Replacing faulty parts if spare ones are provided (filters, bulbs, glass, seals)
Certified by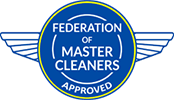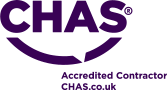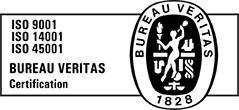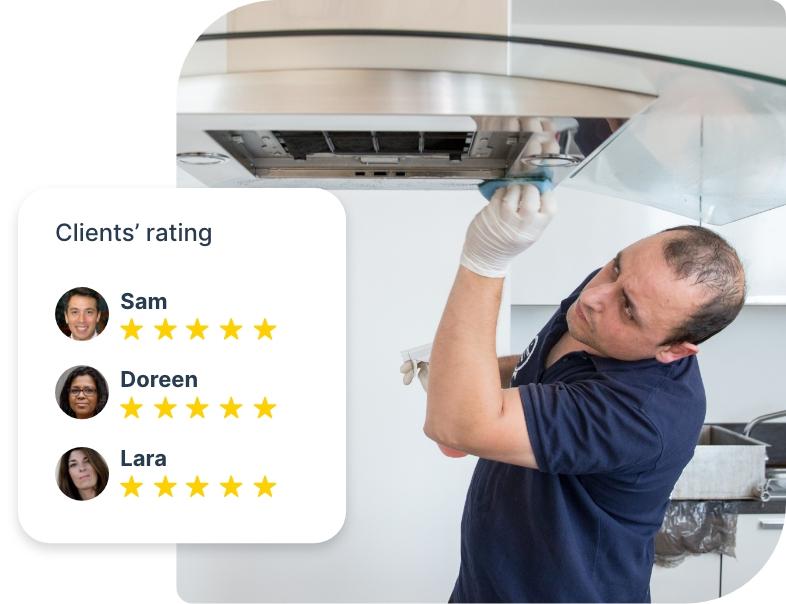 Gallery
Get amazing results with our oven cleaning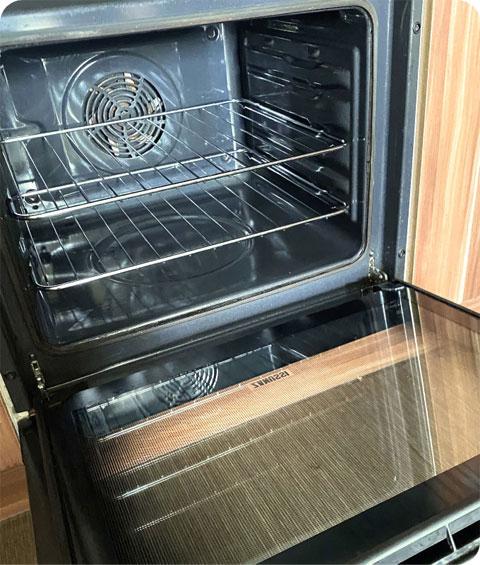 Before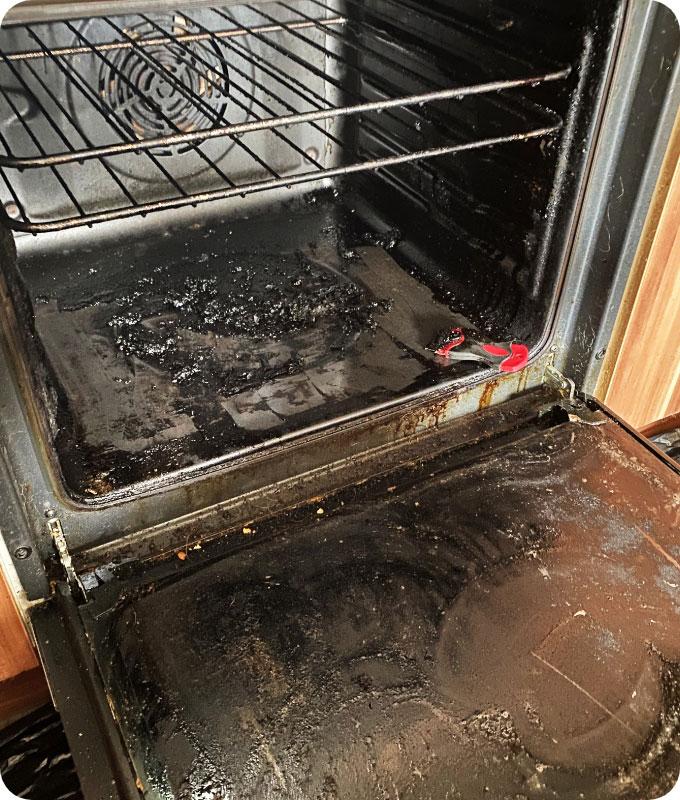 After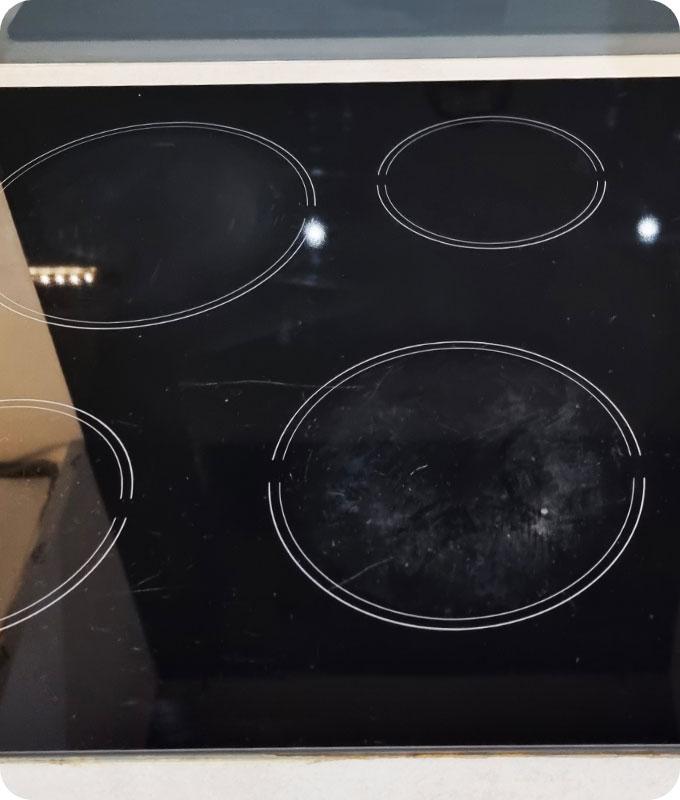 Before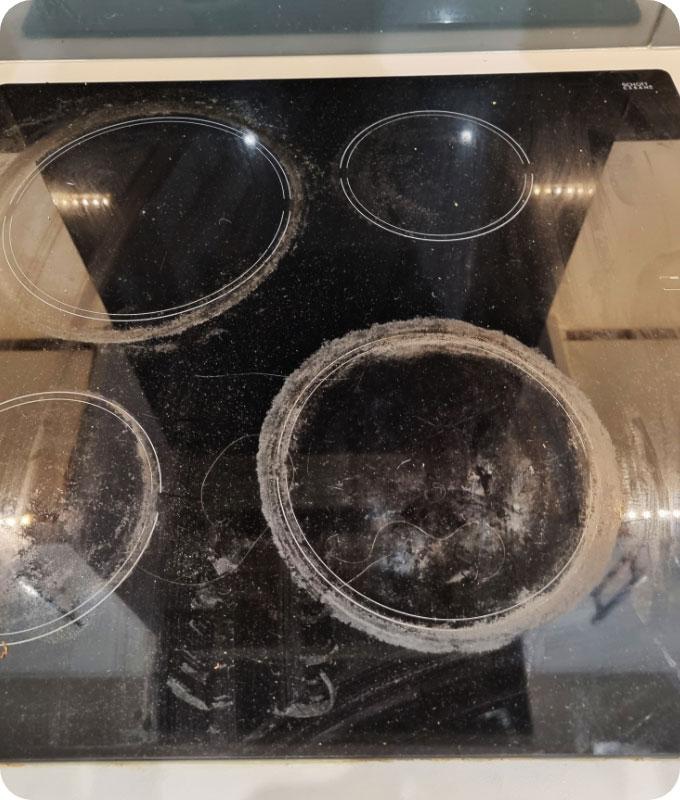 After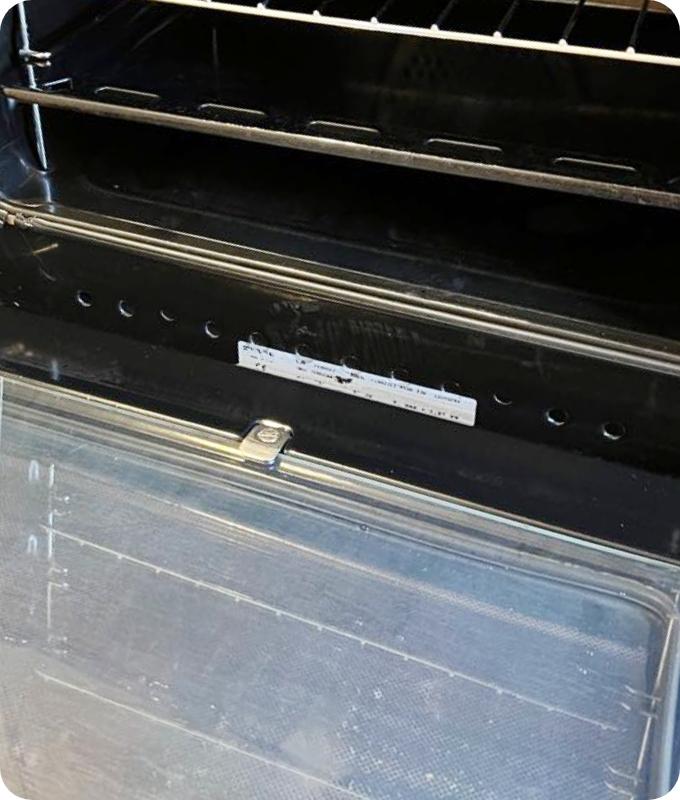 Before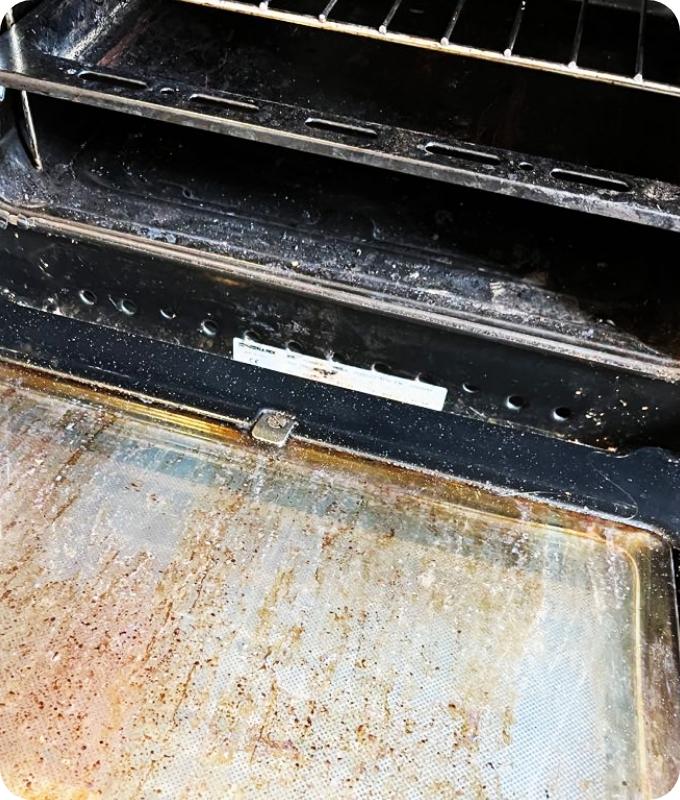 After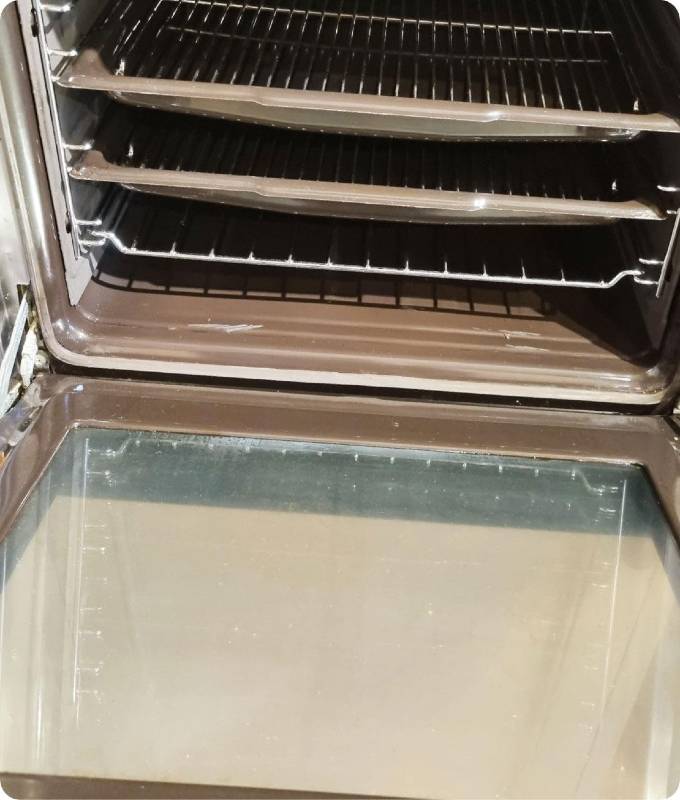 Before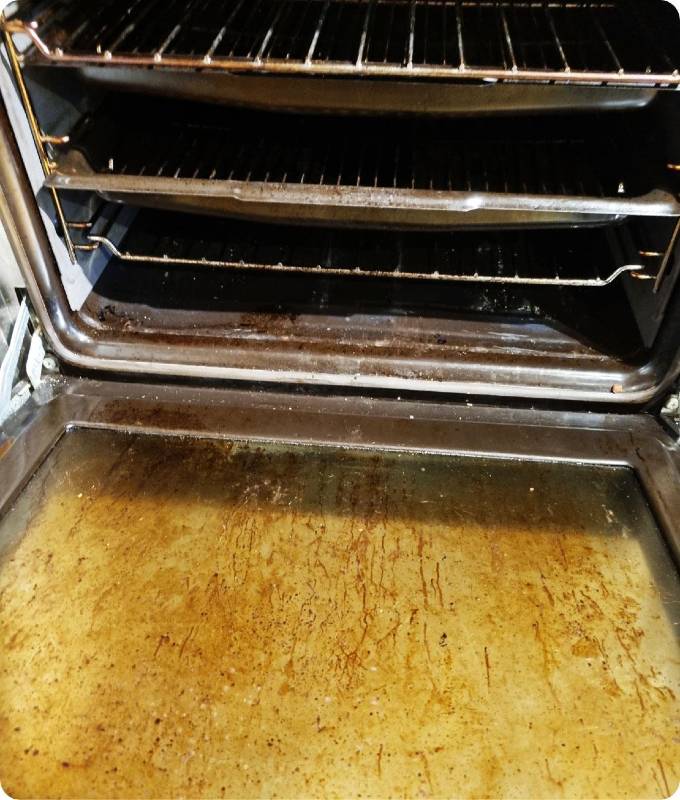 After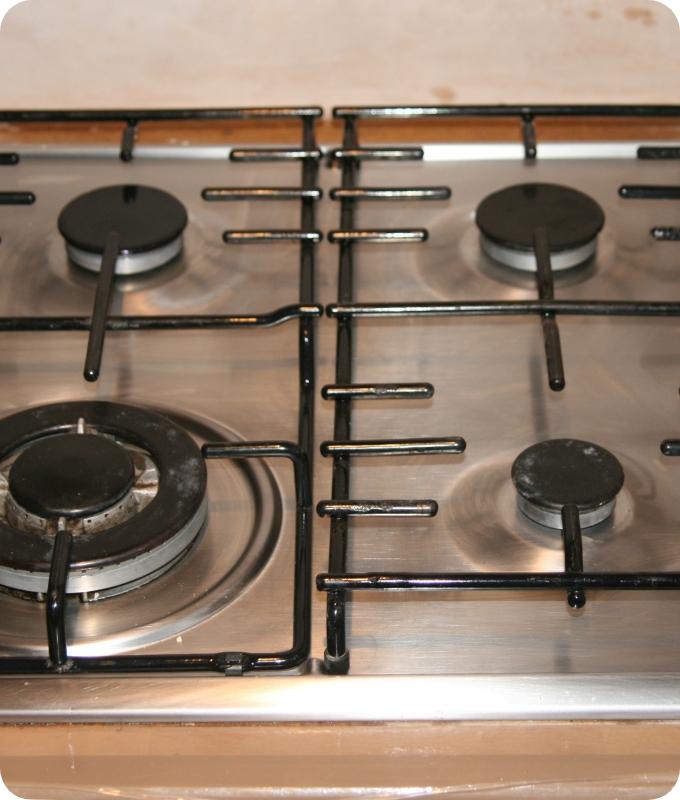 Before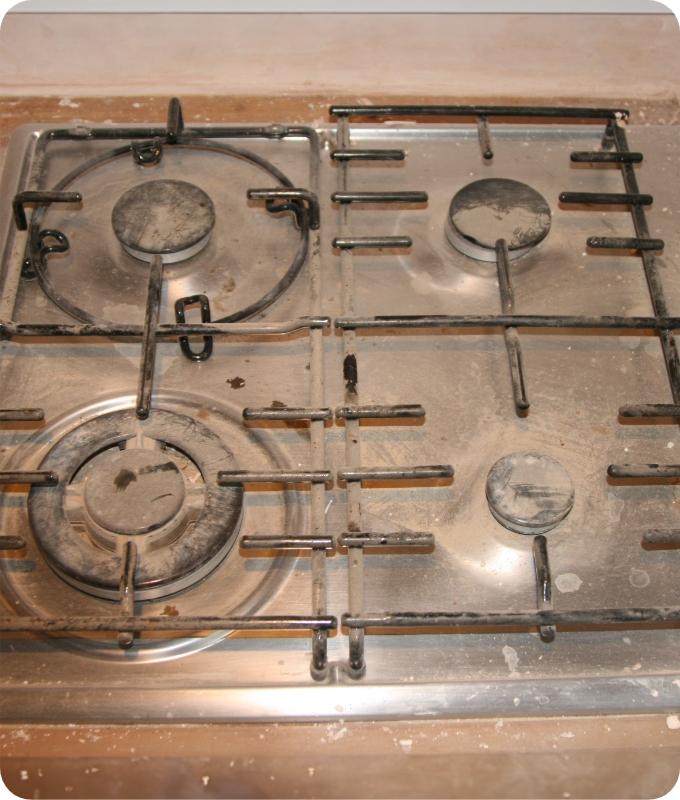 After
Before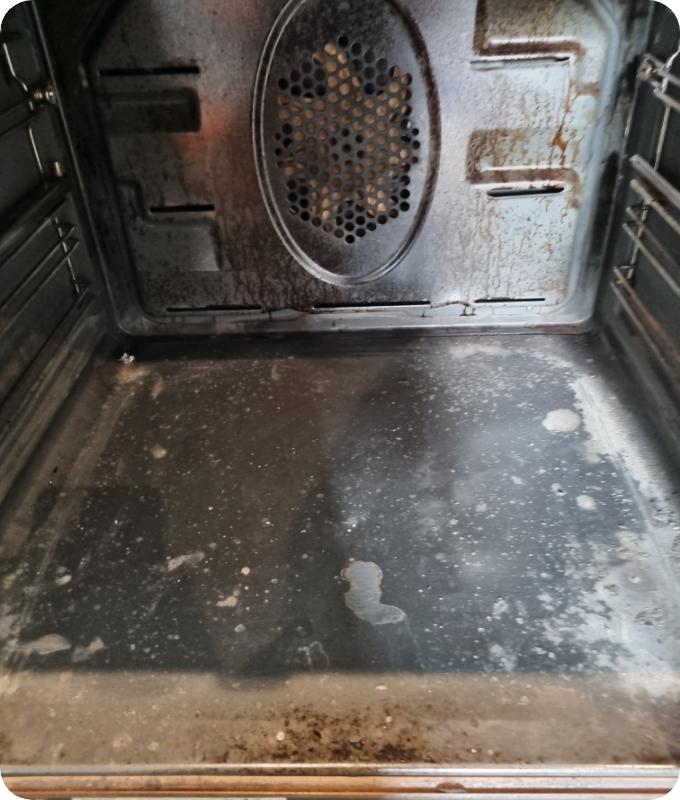 After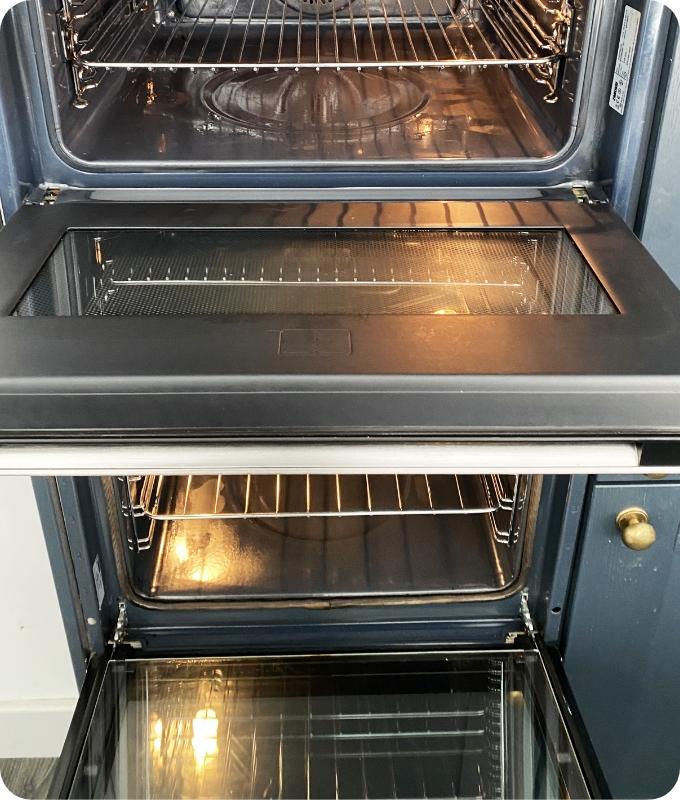 Before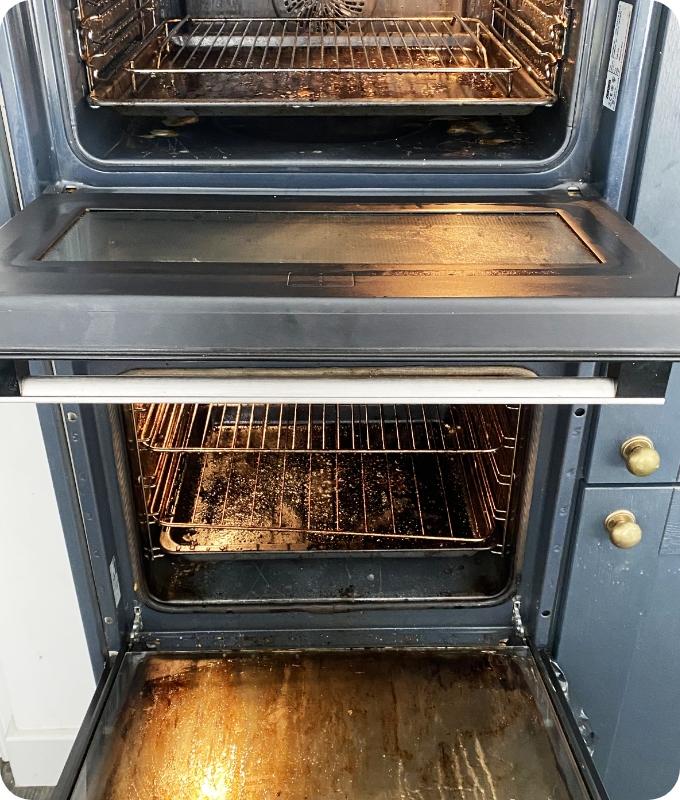 After
Before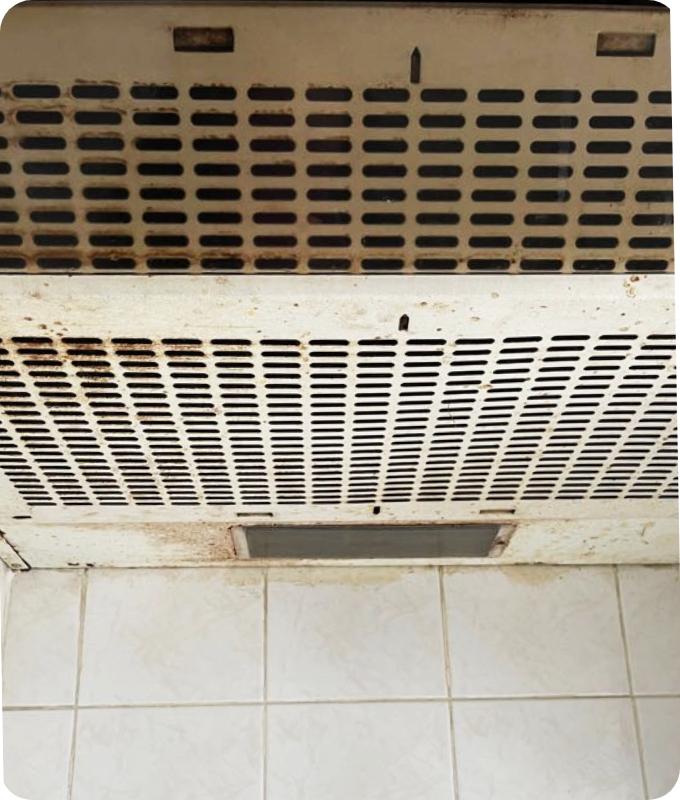 After
What clients think about our oven cleaning
Ovens
Single oven
Single wide oven
Double oven
Range cooker
AGA cooker
60cm
90cm
60cm
90cm - 110cm
-
Racks
2
-
3
3
-
Doors
1
1
2
-
2 - 4
Duration
40min - 1h
1.5h - 2h
1h - 1.5h
2.5h - 3h
2.5h - 3h
Standard price
£71
£89
£87
from £119
from £102
Fantastic Club*
£41
£59
£57
from £89
from £72
*Price for members of the Fantastic Club.
The Fantastic Club is a yearly subscription of £89.
Appliance type
Price
Hob

£24

Extractor

£24

Microwave
- Standard microwave

£14

- Combo microwave

£25

Washing machine

£35

Dishwasher

£35

Fridge or freezer
- Fridge & Freezer

£35

- Single Fridge

£29

- Single Freezer

£29

- American Style Fridge

£43

Small BBQ

£71

Medium BBQ

Up to 3 burners

£91

Large BBQ

4 to 6 burners

£111
T&C and Minimum Charges apply. When we calculate the price, we also take into consideration the area's dimensions and the time of the appointment. All prices and deals are valid for areas within M25. Deals cannot be combined with any other deals and promotions. Prices are subject to availability. Congestion charges are excluded (when applicable).
Frequently asked questions about our oven cleaning service
How often should I have my oven professionally cleaned?
It's recommended to have your oven professionally cleaned at least once every six months. However, if you use your oven frequently or notice excessive grease buildup, it may be beneficial to schedule more frequent cleanings. Regular maintenance helps prevent the accumulation of stubborn gunk and ensures your oven continues to function efficiently.
Can you clean both gas and electric ovens?
Absolutely! Our professional oven cleaning service is designed to cater to both gas and electric ovens. The oven cleaning technicians are trained to handle various oven types and models, ensuring a thorough and safe cleaning process.
How long does a typical oven cleaning service take?
The duration of an oven cleaning service depends on the condition and size of your oven. On average, a standard oven cleaning typically takes around one to two hours. Rest assured, our experienced technicians work efficiently to complete the job promptly while delivering exceptional results.
Do I need to remove the racks and other accessories before the cleaning?
No, when your oven cleaning technician arrives, he will take care of everything. They will handle the removal of components and disassembly in order to clean your oven as thoroughly as possible.
Do you clean the oven's exterior as well?
Absolutely! Our comprehensive oven cleaning service covers both the interior and exterior of your oven. We understand that a clean oven should look great from every angle. The technicians will thoroughly clean the oven's exterior, including the door, control panel, and any other accessible surfaces, leaving your oven looking fresh and shiny.
Can you clean the oven's glass door?
Yes, we can! Our professional cleaning techniques and specialized products are effective in removing grease, grime, and baked-on residue from the oven's glass door. Our goal is to restore its transparency and make it look as close to brand new as possible. In some cases, it can be disassembled for a deeper cleaning.
Are your technicians experienced and trained in oven cleaning?
Absolutely! The technicians are highly experienced and extensively trained in oven cleaning. They have the necessary expertise to handle different oven types and models. We ensure that the technicians stay up-to-date with the latest cleaning techniques and industry best practices, providing you with a professional and efficient service every time.
Is there anything I need to do to prepare my kitchen before the cleaning service?
To ensure a smooth and efficient cleaning process, we recommend a few simple preparations. Please remove any food, dishes, and other items from the oven and its surrounding area. Clearing the immediate vicinity of the oven allows our technicians to work effectively and reduces the risk of any items accidentally getting in the way. Additionally, please provide easy access to your kitchen sink for hot water and rinsing purposes.
How long do I have to wait after the cleaning to use the oven?
You can use your oven right after the service, there won't be any issues. The cleaning technician makes sure to rinse all racks and trays thoroughly, while the oven is turned on to work for about 15 minutes to evaporate leftover fumes.
Is it possible to clean between the glass of the cooker's door?
Yes, if the door can be disassembled, the oven cleaning specialist will clean it.
How much does oven cleaning cost?
The oven cleaning price is based on the type of your cooker's type, size, and whether any additional cleaning procedures need to be done.
Do you bring any necessary equipment?
The technician will bring both detergents and equipment.
What is the oven liner used for?
When it comes to protecting your oven from food residue and charred bits, an oven liner is a great choice. All you have to do is place it on your oven's base, and you're good to go. You can even use it directly on BBQs or grills - made of food-safe material, so you won't have any worries when cooking on it.
Should I be worried about cleaner fumes after the oven cleaning service?
Our professional cleaning products are completely safe and free of hazardous chemicals, leaving your oven ready for use immediately after our service.
Can't find the answer you're looking for?
Visit our Help Center.
Meet the oven cleaning service technicians
Number of bookings: 990
With Fantastic Services for: 3 years
Specialities:
Oven Cleaning
BBQ Cleaning
Appliance Cleaning
What the reviews say
The oven cleaning service was fantastic! The technician did an amazing job, making my oven look brand new. Highly recommended!
Number of bookings: 724
With Fantastic Services for: 3 years
Specialities:
End of Tenancy Cleaning
Carpet Cleaning
Upholstery Cleaning
Oven Cleaning
Window Cleaning
After Builders Cleaning
One-Off Cleaning
What the reviews say
Thorough end of tenancy service. My area is clean. Happy with their meticulous work.
Number of bookings: 439
With Fantastic Services for: 2 years
Specialities:
Oven Cleaning
BBQ Cleaning
Appliance Cleaning
What the reviews say
"Effective oven cleaning. Oven transformed. Also pleased with the appliance cleaning service."
We offer more than just oven cleaning
Where can you book oven cleaning service with us?
Our oven cleaning service is available across the M25 London area and even some adjacent regions. For your convenience, here are some nearby areas we service. To check if we serve your specific location, please enter your local area code in our online booking form.
Haringey
Barnet
Acton
Balham
Battersea
Bexley
Bromley
Canary Wharf
Clapham
Croydon
Ealing
Fulham
Islington
Purley
Wimbledon
Highgate
Thamesmead
Barnes
Havering
Brixton
Eltham
Chiswick
Greenwich
View all
Trust the expert oven cleaners in London and get your oven sparkling again
Join Fantastic Services
Start your own professional cleaning business
Develop your own professional cleaning business by investing in a proven franchise model that takes all risks out and provides full support. A business of your own but not on your own, as proven by 500+ successful franchisees