Find us close by - cooker cleaning experts near every London household or business
1.
Book your oven cleaning service online
2.
A regional Fantastic cleaner will visit your home carrying all the equipment needed
3.
Your cooker is inspected, disassembled and cleaned on site
4.
You can use your cooker right after the service
Oven & BBQ cleaning prices
| Appliances type | Fantastic Club price | Standard price |
| --- | --- | --- |
| Single oven(One door only) | £47 | £49 |
| Double oven(Top and bottom doors) | £60 | £67 |
| Range cooker(Side by side doors) | from £80 | from £89 |
| AGA oven | from £75 | from £83 |
| BBQs | from £47 | from £49 |
Join the

Fantastic Club and get:
10% off all 25+ services
20% off domestic cleaning
Other exclusive deals
Premium booking slots
T&C and Minimum Charges apply. When we calculate the price, we also take into consideration the area's dimensions and the time of the appointment. All prices and deals are valid for areas within M25. Deals cannot be combined with any other deals and promotions. Prices are subject to availability. Congestion charges are excluded (when applicable).
Running a business? Let us design a better service that meets your needs perfectly.
Contact us for a quote or give us a call on 020 3746 1062.
Get an instant quote and check our availability in your area
Deep oven cleaning with disassembly
The oven cleaners bring everything necessary to clean your cooker on site. The technician who will carry out your professional oven cleaning service will carefully inspect your appliance to determine if it is working properly. Then he will disassemble the removable parts and take off the oven racks in order to soak them in a dip tank filled with a powerful cleaning solution (note that when you order a one-off kitchen cleaning the oven will be cleaned, but we won't use the dip-tank unless you request it). While the parts are soaked, he will thoroughly scrub the rest of your appliance, making sure to remove all traces of greasy food and burnt leftovers. When all parts of the oven are cleaned to perfection, the technician will assemble it and test it. You can start using your cooker right after the service! This procedure is suitable for built-in ovens, as well as for AGA and other types of range cookers.
Splashback cleaning

– The technician can manually scrub the splashback using an eco-friendly detergent. This is suitable for innox, tiled, and glass splashbacks. You can also book this as a separate service.

All kitchen appliances

– All kitchen appliances – Hobs, extractors, dishwashers, microwave ovens, even your fridge should be professionally cleaned! The technicians have the necessary equipment and experience to restore the fresh looks and functionality of your kitchen appliances.

No mess is left behind

– The oven cleaning technician takes extra measures to protect the site where your cooker is being cleaned. And even if some areas do get stained, the specialist will make sure to clean them as well.
We are certified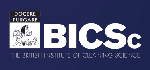 Barbecue and grill deep cleaning services
Gas and charcoal grills, hooded grills, smokers, spit roasters – you name it, we clean it! Doing the cleaning on your own can be a pain, but now you can fully enjoy your outdoor cooking endeavours without any worries. Just focus on having a great lunch or dinner, and let us take care of the rest. Here's how a barbecue cleaning is done in general:
The cleaner carefully inspects the BBQ and takes off all removable parts to soak them in a dip tank full of cleaning solution. Then, he will spray the inside and outside of your barbecue with a special detergent and hand-scrape it. The removable parts are also scrubbed.
After all visible leftovers are removed, the technician should clean the internal and external surfaces with another sanitizing detergent in order to give your BBQ a good polish. In the end, all parts of your grill will be free of greasy, burnt-on accumulations and the specialist will put them back together. After one final inspection, your BBQ will be ready for action!
Frequently asked questions
Q: I would like to make a change to my booking, how can I do that?

A: Just log into your Fantastic account, go to the Dashboard section and there you can easily cancel or reschedule the services you have booked.

Q: Is it possible to get some kind of discount?

A: Yes, you should find out more about the Fantastic Club. It gives you flat percentage discounts on our entire range of services in addition to all kinds of conveniences such as priority booking for the most convenient time slots of the week as well as access to seasonal offers.

Q: Do you clean the oven door and between its glass panels and how?

A: Yes, we clean oven doors that can be disassembled. Unfortunately, some doors are sold sealed so we are unable to clean them.

Q: Should my oven be turned on and hot before the clean?

A: No. Your oven should be switched off and cold when the technicians arrive.
Q: Do you bring all necessary equipment and detergents?

A: Yes, everything is provided by us.

Q: Do you clean hobs, fridges, extractors and other white good appliances?

A: Yes, we clean all kinds of white good appliances. Contact us for more information about the appliances cleaning service.

Q: Should I be worried about oven cleaner fumes after the cleaning service?

A: The products we work with do not contain any caustic chemicals and you can use the appliance immediately after the service.

Q: Do you clean AGA and other heat-storage range cookers?

A: The technicians we work with are well-trained and can clean AGA, Rangemaster, Rayburn and any other type of heat-storage range cooker on the market. However, it is mandatory to turn your AGA cooker off at least 24 hours before your appointment as it will need time to cool off completely before the service.

Q: Do you use the Dip Tank Method in the barbecue cleaning service?

A: Yes, we do. All disassembled BBQ parts will be soaked with an eco-friendly detergent into the dip tank, before the technicians scrub them and put them back together.

Q: Exactly how long does it take to fully clean my oven?

A: Well, it depends on the size and condition of your appliance. However, the technician will be able to give you a more precise time estimate once on site. The same applies to barbecue cleaning.

Q: Do you clean after yourselves?

A: Well, there's no need to. All technicians wear overshoes and use protective sheets to cover the area where they're working. However, if they mess up something, they will leave your place immaculate at the end.

Q: What is your coverage?

A: All areas within the M25 London zone, as well as the whole of South East England, Bristol, Manchester, Oxford, Guildford, Brighton & Hove, Liverpool and many more cities. If you are unsure of whether we cover your area, just contact us and we'll be happy to check for you.

Q: Is it possible to replace the light bulb inside my oven or filter of the extractor fan?

A: The oven cleaning specialists we work with don't carry spare parts with them on site and they can't supply you with any. Yet, if you happen to have the necessary light bulb or extractor filter, we will gladly assist you if it's safe to do so. This will be free of charge and will be done as a complimentary.

Q: Do I have to provide you with access to electricity or a hot water source for the oven cleaning service?

A: Yes. We need hot water to remove all of the grime and grease off your oven. As for the electricity, it is necessary for the testing of the appliance before and after the service is done. This is just to make sure everything works properly according to our standards.

Q: Can you perform the oven cleaning service if my cooker is not working or is disconnected?

A: As long as there is proper drainage and access to hot water, we can perform this service. However, we won't be able to check if your appliance is working properly after the oven cleaning is done. In this case, we can't be held responsible for any working problems with your oven afterwards.

Q: Is it possible to clean my BBQ if the weather is bad?

A: Yes, we can. If your BBQ is placed under a shed or inside your garage, we will be able to clean it, as long as there is proper drainage and hot water access.
Where can you find us across England?
We are growing! We are expanding! Thus, your oven and bbq cleaning needs will be handled fantastically and with great results if you are located in any of the following areas:
Brighton & H...
Chester
Crewe
London
Stockport
Warrington
Wigan
We can do much more than oven cleaning: