A complete crown thinning, lifting, and reduction service in London
Let us help light and air go freely through your tree's crown!
Fully-insured and licensed tree surgeons
Professional equipment and safety gear included
Restoration of tree crowns to a safe size
Available seven days a week

Price for Fantastic Club members starts from £69 instead of £99
Our crown thinning service in London in four simple steps
1.
Book your crown maintenance service through our online booking form or app.
2.
Meet the team of professional tree surgeons we send your way.
3.
The experts will perform the needed crown maintenance.
4.
Enjoy your beautifully sculpted trees.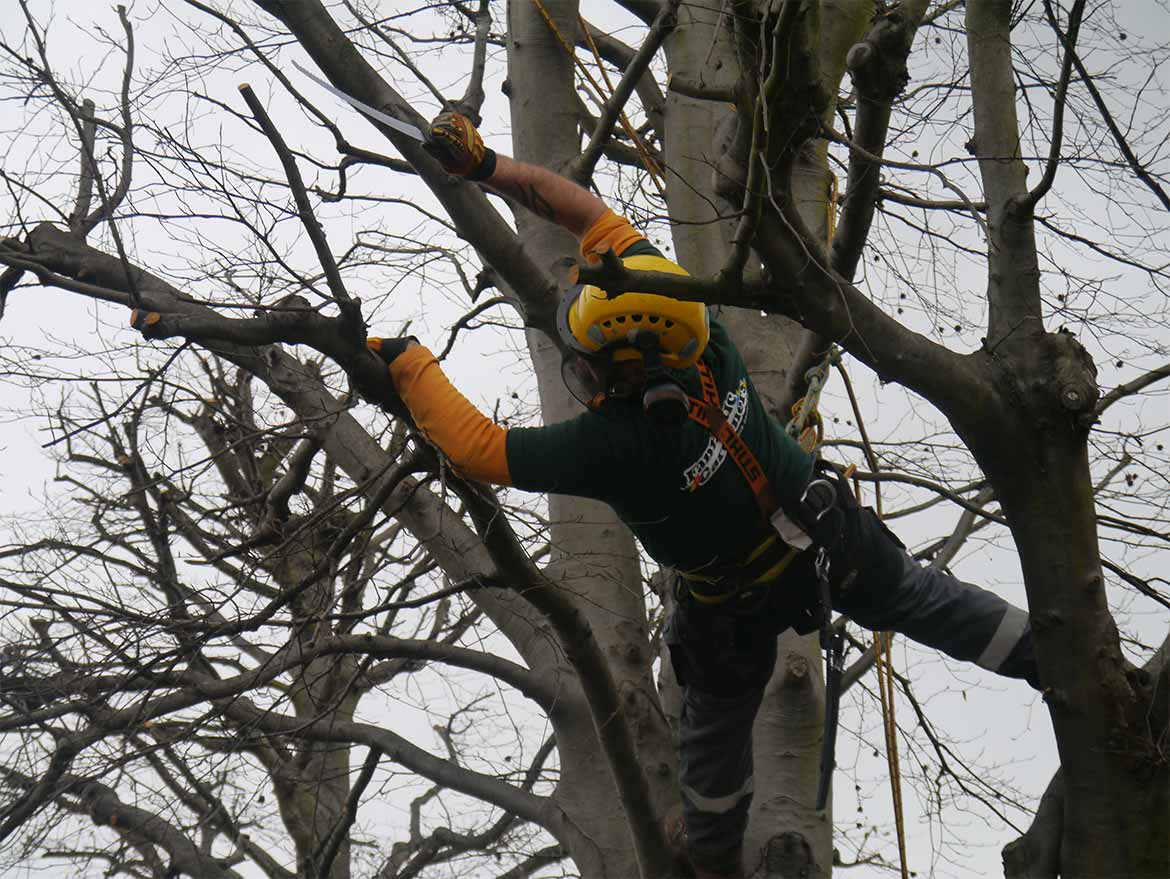 Crown reductions, thinnings & liftings in London from reliable tree surgeons
Have your garden trees become too overgrown, losing their flare in the process? Are you now left having to deal with dead leaves and branches covering your lawn?
If the answer to both these questions is yes, you might benefit quite a bit from our crown maintenance services. We, at Fantastic Services, work with many dedicated and experienced arborist, who can help you with tree crown reduction, thinning, and lifting. These services can be carried out regardless of the type of tree you have and are available for both domestic and commercial customers in the London area.
We've cared for many different trees of all shapes and sizes throughout the years and the experts can help you with any tree crown-related troubles you may have.
If you would like to get a quote regarding a tree crown service, get in touch with us today! Our friendly customer service agents will provide you with a quote over the phone once you've sent them some pictures and information on what you want done!
Difference between reduction, thinning and lifting
Tree crown reduction
Tree crown reduction is a service performed in order to make your tree grow more stable and allow sunlight to reach all of its branches, while also reducing the amount of deadwood that forms in its interior. This is done by cutting back the primary branches and foliage of your tree's crown.
Since tree crown reduction is an incredibly technical horticultural technique, we always send a team of professional and experienced tree surgeons. The experts normally cut back the tree's primary branches down to the level of its secondary ones.
Tree crown thinning
For this service, the tree surgeons we send on-site will remove certain branches throughout your tree's crown. Tree crown thinning is performed in order to allow sunlight to pass through your tree's foliage and disperse through the crown evenly. Best of all, this service doesn't stunt the tree's natural growth cycle in any way whatsoever.
If you're concerned about your tree's health more than its size, then you can still benefit from crown thinning, as it's a great way to restore its wellbeing. The tree surgeons will prune your tree crown's dead or diseased branches, preventing their issues from spreading to the rest of the tree.
Once that's done they'll move on and remove branches from your tree crown's overcrowded areas. This will make it look neater and healthier.
Tree crown lifting
As part of our crown lifting service, the experts remove the lower branches of your tree when they're interfering with non-organic objects, such as buildings, vehicles, and fences. This service is also great for clearing up low-hanging branches, which are blocking the view beyond your garden.
An added benefit of having the lower branches and limbs of your tree's crown pruned is that this will raise the canopy of your tree. This, in turn, will lift the tree canopy's overall size from the bottom up.
Frequently Asked Questions
Q: When is tree crown reduction needed?

A: The most common reason for crown reduction is when a tree becomes too large for its own good. An overgrown tree with huge, overhanging branches can not only block sunlight from reaching your property, but can also become a health hazard during storms and bad weather.

Q: When's the best time of year to have tree crown reduction carried out?

A: As far as deciduous trees are concerned we recommend booking your crown reduction service in winter. This is the time of year when the trees will be leafless, making the procedure a lot safer and delivering better results. But winter aside, we also perform crown reduction during any other time of the year, as there are trees that require urgent treatment that can't wait.

Q: Why is tree crown thinning important?

A: When performed by professionals, tree thinning can improve the light levels passing through the tree's canopy, while also reducing the wind taking its tow on its limbs.

Q: When to get your tree's crown lift?

A: We can perform crown lifting during any stage of your tree's life. However, it's best to do so while the tree is still young. This way, it will grow into a practical shape once it gets older and won't be barred with scars.
Some of the areas where we offer crown shaping services:
Camden
Central London
East London
Greenwich
Hackney
Hammersmith and Fulham
Islington
Kensington and Chelsea
Lambeth
Lewisham
North London
South London
Southwark
West London
View all areas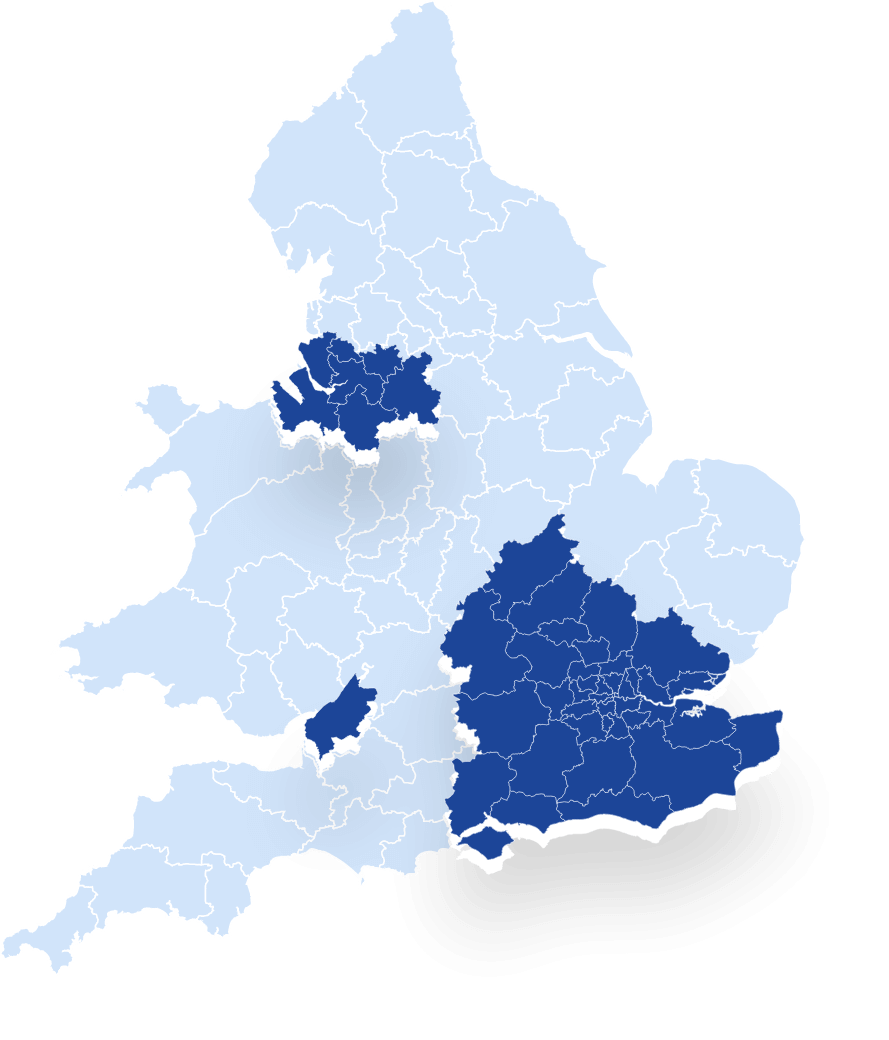 Ready to put your tree crown in order?