The simplest way to get overgrown garden clearance
1.
Book online your garden clearance
2.
All unwanted vegetation will be removed
3.
Green waste is bagged up and removed
4.
Enjoy your cleared green space
Overgrown garden clearance prices
Team
2 gardeners
Summer prices
valid from April till September
Winter prices
valid from October till March

Fantastic Club


valid all year round
First hour

£68

£61

£55

Subsequent hour

£50

£46

£41
Join the

Fantastic Club and get:
15% off your first booking
Earn extra credits to spend on future bookings
Domestic cleaning from £13/h
On-time arrival guarantee
Priority booking & case handling
Get an instant quote and check our availability in your area
Running a business? Let us design a better service that meets your needs perfectly.
Contact us for a quote or give us a call on 020 3746 1062.
What does the garden clean up include?
A team of at least two gardeners will come to handle your garden clearance. This service is hourly-based, so when the gardeners are on-site, they will confirm the time needed for the job based on the size of the garden and its condition. Our steps to successfully tackle your overgrown garden space are:
Clear the areas with excessive vegetation completely;
Remove any weeds and invasive plants;
Trim and shape dense hedges and climbing shrubs to a presentable state;
Rotovate flower beds and other planting areas;
Clear grass and fallen leaves;
Remove any weeds left;
Each service comes with FREE removal of up to 180L of garden waste. More waste can be removed for an extra fee. In addition to this, the specialists will be happy to give you useful advice on how to avoid overgrowth in the future. Free quote for regular maintenance can be provided on-site, for future unwanted oversized growth to be avoided. Note that we also provide options if you'd like to only have your lawn trimmed on a regular basis, too.
What else can the garden cleaners do for you?
Other than lawn and garden clearance in London, you can take advantage of other outdoor maintenance services for your property, such as jet washing to restore the beauty of your deck or regular garden maintenance that can be provided on a weekly, biweekly, or monthly basis. If you wish to make any design changes to your garden and pathways, then you'll be happy to learn that we also offer garden landscaping services.
Frequently asked questions
Q: Do you offer any discount options?

A: Yes. We've created our Fantastic Club, which you can join anytime and get discounts on all our services for a year. And that's not all, members also benefit from priority booking options.

Q: What do I need to do to make changes to my garden clean-up appointment?

A: The easiest way to manage your bookings is if you create a Fantastic account, where you can reschedule or make other changes to your appointment anytime.

Q: Do I have to provide any gardening tools or anything else?

A: The only thing the gardeners will need is a parking spot near your property, so they can bring their equipment to the garden. This, of course, means that they also need access to your place on the day of the service. We do key pick-up and delivery.

Q: How much does garden clearance cost?

A: We charge £61 for the 1st hour, and £46 for every subsequent hour from October till March. From April to September we charge £68 for the 1st hour and £50 for every subsequent hour. When the gardeners arrive they will evaluate the site, and confirm the estimated time you have booked for the job.
Q: How many gardeners will come?

A: It depends on the clean up work we have to manage, but we send at least 2 professional gardeners to your aid.

Q: What do you do with the green waste?

A: You get free removal of up to 180L of green waste. It will be bagged up by the specialists and removed from your property. They can take away more waste for an extra charge.

Q: What if the weather is bad?

A: No problem! A little drizzle and wind won't stop the dedicated gardeners.
Find a gardening expert near you
Keep your garden tidy with the help of Fantastic Services. Below you can find where the garden clearance service is available:
View all areas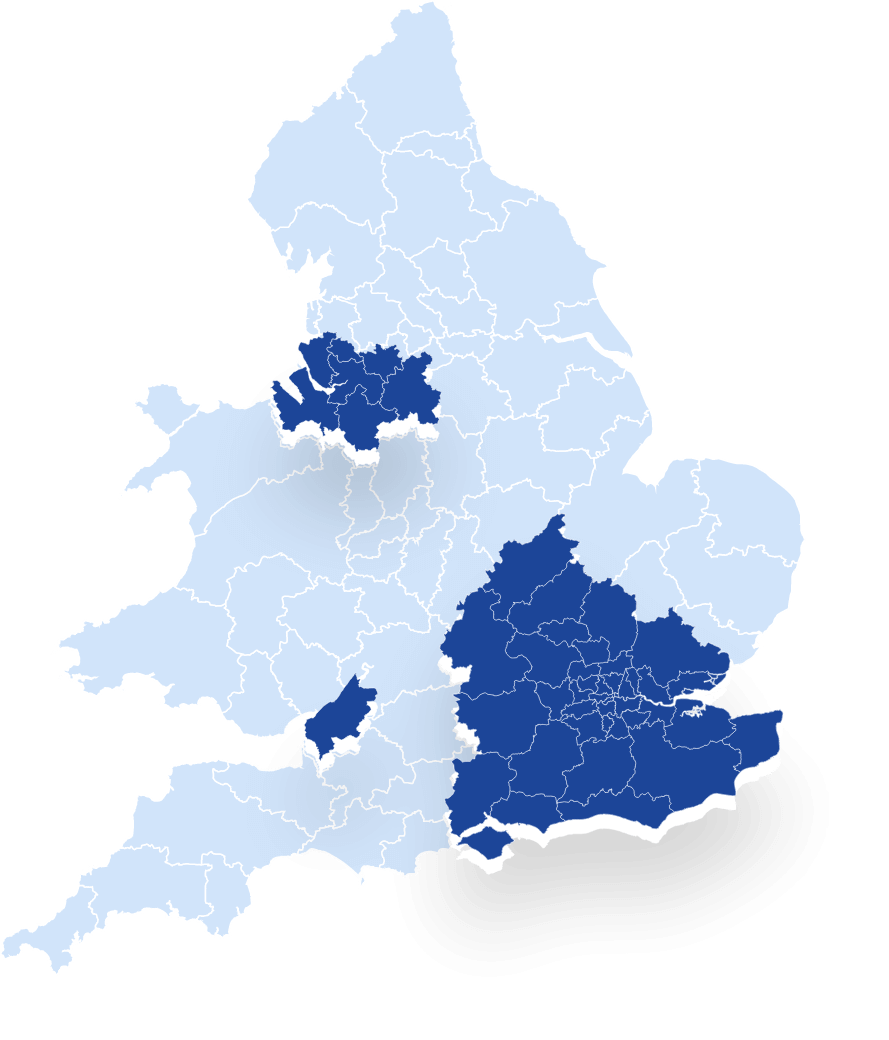 We can do much more than garden clearance:
COVID-19 UPDATE: Fantastic Services remains fully operational during the November lockdown.
Read more