Get perfect warmth with radiator repair & installation near you
Stay safe and cut your heating bills with a full-scope radiator service
Emergency radiator repair whenever you need us
Supply and install all types of radiators and towel rails
Gas Safe registered radiator fitters to keep your system safe and efficient
1-year guarantee on labour
Radiator installation & repair done in 4 simple steps
1.

Share with us your needs and request a quote online

2.

We'll send a Gas Safe registered engineer to assess and handle your installation/repair needs

3.

The expert will do all the tests to ensure the setup is correct and adheres to the safety norms

4.

Enjoy a work well done and a high-performing radiator system
Why choose Fantastic Services for your radiator repair and mounting needs
Certified and efficient radiator fitters you can trust
No matter how complex or simple your radiator issues are, the experts will never leave your home cold in winter. The engineers we send to your property are insured and competent Gas Safe registered plumbers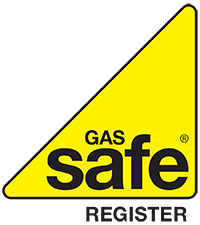 to ensure your radiators have consistently high performance and comply with the latest legislation. They are members of Trustmark and the Chartered Institute of Plumbing and Heating Engineers (CIPHE). Getting straight to work and up to the latest British Standards guarantees that your home, office or tenanted property is in safe hands.
We take responsibility
You count on a quick, secure, and meticulous radiator service to get the comfort you deserve. All plumbing engineers are pre-screened, have proven experience, and driven by the "get the job right, from the first time" attitude, so you can schedule your appointment with confidence. You receive a 12-month full guarantee on all the work done. For your further peace of mind, each Fantastic professional carries public liability insurance guaranteeing you trouble-free service.
More than warmth with a complete radiator service
Should you need one-off radiator replacement, multiple radiator installation, or emergency repair, we put together a team of fully equipped professionals to assess the situation and find the best heating solution for your property needs. This also includes all the professional considerations and recommendations to get the ideal radiator set-up for your property. Upon your request, the radiator installers can also help you fine-tune your radiators to spend less fuel while achieving better results, and saving on energy bills.
Ready to help you anywhere, anytime, and on the go!
Few things are as stressful as radiators not working in the middle of winter. So, when you face any issue with your home radiators, Fantastic Services will put your heating in control. The nearby heating engineers in London are available 7 days a week, in the evenings, and even on bank holidays. Day or night, you can get in touch with our friendly 24/7 customer support. And with the GoFantastic mobile app (download on the App Store), you can quickly view and manage everything about your appointment - in a few clicks, in real-time, and in one place.
Central heating cover options available
Looking for a way to keep your central heating in tip-top condition and save money in case of sudden breakdown? A central heating cover or complete home care cover plan can give you an extra piece of mind. Now this is more than easy. All engineers we work with are Gas Safe registered. If you are landlord you, you can choose from special designed central heating cover options to suit you needs.
Book a quick, safe, and professional radiator installation & replacement near you
Finding the right heating solution can be a challenging process. At Fantastic Services, we can make it simpler with integrated radiator installation services that perfectly fit your style, budget, and follow the highest safety standards. With cost-efficiency and longevity in mind, the experts can help you determine which radiator type, size, and heating output will best adapt to your property needs. Then, they will take care of all the installation work along the way. Look at how the experts can help you:
Source a vast range of radiator types from renowned brands - From traditional, modern, flat, vertical, horizontal radiators to heated towel rails, we can supply and install them all (Stelrad, Paladin, Apollo, Delonghi, etc.);
Securely add-in a brand new radiator(s) into the existing system - We assess the current system and create a customised plan to affix the units to your central heating;
Replace an existing single panel with double panel radiator - Great for larger spaces for a higher heat output;
Replace your old, corroded or leaking radiators with new appliances - When you want to improve your room's aesthetic appeal, free up valuable space, or prevent damages in the short term;
Move the radiator to a more convenient position and all the plumbing work involved - Handling radiator relocation to keep you comfy, boost the system performance, and for greater flexibility when arranging furniture;
Install thermostatic radiator valves (TRVs), accessories, and other upgrades - We help you achieve a greater temperature control to unlock your heating potential and save money in the long run;
Remove radiators - For decorating purposes, when you want to get a thorough clean behind them, or to access stuck objects between the wall and your appliance.
Important note: Central heating radiators should be installed only by Gas Safe registered engineers who are legally permitted to handle gas-related works. Having the radiators installed by someone without the right certification can compromise on your home's safety, invalidate your house/appliance insurance, or can be a deal-breaker if you intend to sell your property.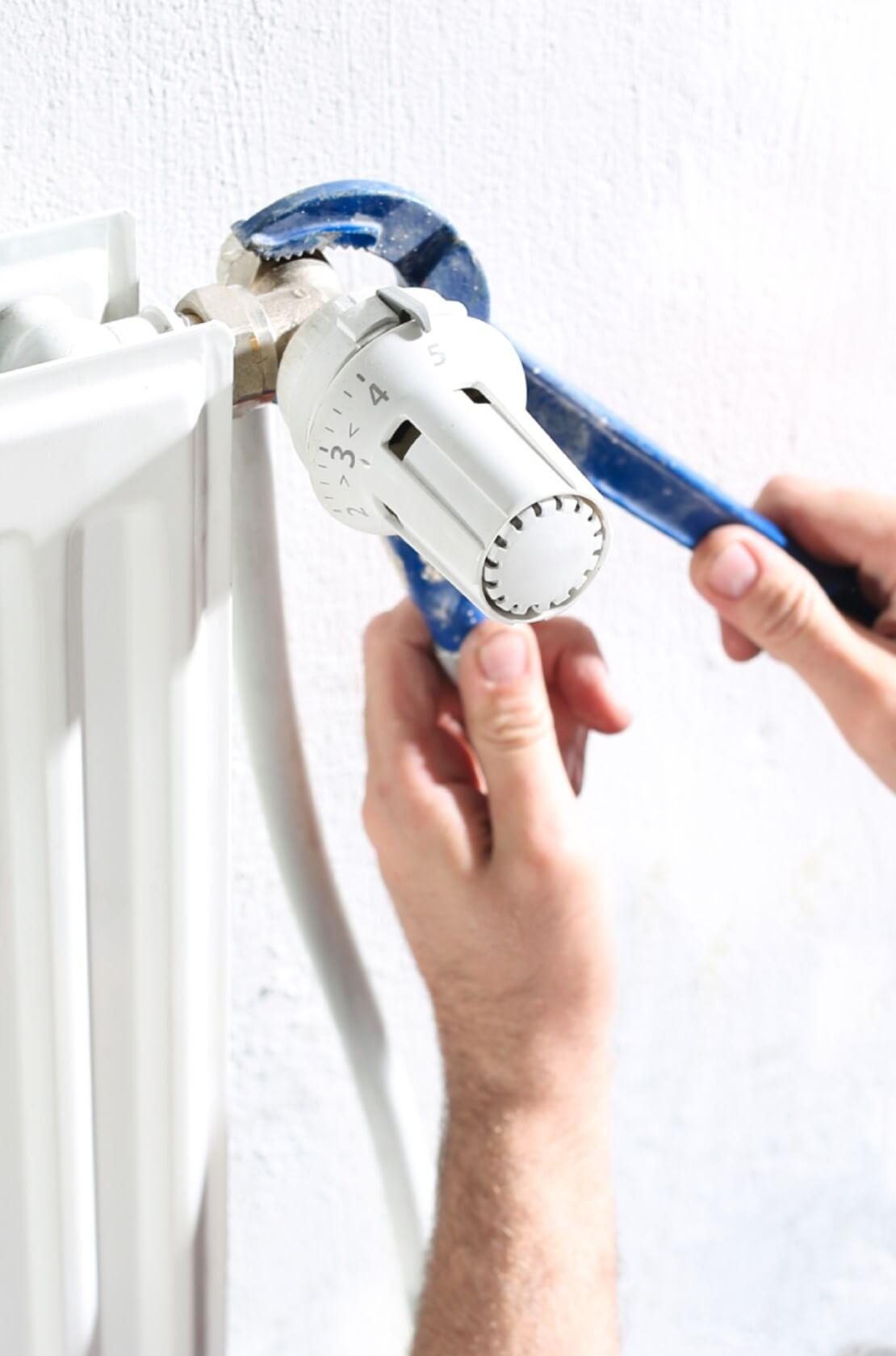 Protect your property with hassle-free radiator repair in London
It takes too long the radiators to heat up? If you are not familiar with the central heating jargon, thousands of components, or can't figure out what is wrong with your radiator, save yourself a fortune by calling a certified radiator expert.
The Fantastic fully equipped technicians will make an in-depth check, diagnose, and repair any radiator fault accurately and quickly. Finally, they will run all the tests to ensure that your radiators are working at full capacity. The best of all: radiator repair team are locally based and ready to respond to any emergency on the same- or next- day (if available).
Here is a shortlist of common radiator problems we've fixed throughout the years:
Removing sludge, debris and rust with radiator power flush to ensure your system works much better;
Bleeding radiators in case of air build-up and cold spots;
Thermostatic Radiator Valve repair if it's leaky, non-working, or the knob has stuck on a certain position;
Diagnosing and fixing radiator leaks before significant damage occurs;
Dealing with loose, wobbling radiator or re-hanging a radiator that comes off the wall;
Balancing radiators to even out the heating distribution;
Diagnosing the reasons for loud, whistling, or gurgling radiator sounds, etc.
Radiator servicing vs. radiator replacement
Figuring out when to replace or service your radiators can be tough because of the high initial costs for installing a new radiator. If you are in a dilemma, consider your radiator's age first. But no matter how old it is, if your heater becomes less efficient, failures are frequent, or there are cracks in the radiator body, you need a radiator replacement service.
Well, you can solve minor and accidental faults with radiator repair rather than changing your unit. You can count on us and schedule radiator maintenance to protect your heating against preventable damages. As a result, it pays off with fewer breakdowns, radiators longer lifetime, and high efficiency, so you can save the hassle and costs of early replacement.
Important note:Compromised heating system hides the risk of carbon monoxide poisoning. Which is why we recommend installing carbon monoxide alarm and entrusting an integrated boiler and radiator service to a Gas Safe registered engineer each year.
Frequently asked questions
Q: How can I reschedule my upcoming appointment?

A: If you need to reschedule your radiator installation/repair appointment, you can do it anytime for less than a minute! Just navigate to Your Bookings within your Fantastic account. With only a few clicks, you can select the new desired date/time. And you are all set.

Q: Do you offer any special discounts?

A: Yes! You can enjoy preferential rates and a bunch of exclusive deals when you become a Fantastic Club member. And that's not all! You can benefit from priority booking options.

Q: What is your area coverage?

A: Property, business owners, and landlords can book the service in Greater London (the M25 zone).

Q: How many technicians will you send for the radiator replacement?

A: If the size of your radiator is up to 1m, we will send one expert to your home. We take reasonable care for your and our expert health and safety. That's why, expect two professionals to visit your home when the radiators are heavy and bigger than 1m.
Q: What is the cost to fit a radiator?

A: You pay for the labour costs to replace or fit a radiator. The amount of any materials, parts, radiators, and delivery costs comes on top. All-in-all, you pay for the actual job done. In case the heating engineer(s) arrives and can't carry out the service because of your failure to provide access, you pay a call-out fee of 1 hour.

Q: Do I have to provide any tools or anything else?

A: From the radiator bleed key and spanner to the pipe cutter, the central heating plumbers bring all the tools and equipment to install or repair your radiators. So, here we've got you covered.

Q: What guarantees do you offer?

A: The Fantastic radiator installation, repair, and replacement service don't end up when the technician leaves your home. For your peace of mind, you get a 1-year guarantee on workmanship (materials and parts are normally covered by a manufacturer's warranty). So, if by any reason you are unhappy with the work, we'll make it right and ensure you receive the kind of service you expected.

Q: Where to position radiator units?

A: You can locate your radiators beneath the window or on an exterior wall. The logic is that you make use of the limited space under the window and reduce drafts. But, with all the advantages of the contemporary radiator models, you now have the freedom to locate your radiator wherever you like. Yet, you shouldn't let the pipework dictate your radiator location. To get the best out of your radiator, seek the radiator positioning advice right from the professionals.

Q: Do I need new radiators if I replace my boiler?

A: When you install a new boiler, it makes sense to replace your radiators if the latter cannot handle the pressure output. It's especially valid when you opt for a larger or combi boiler. To ensure you have the correct radiator type and size, consult with your heating engineer so you can choose what's best for your property.

Q: Help! My radiator is leaking! What can I do?

A: Well, it depends on the source of the leak. Usually, radiator leaks come from the radiator fabric, the valve, spindle, pipework, etc. If corrosion made a hole into the radiator body, whatever temporary measures you take, you would need to replace it. But if the issue comes from the valve, it can probably be fixed. So, whenever you notice a warning sign, we recommend calling an accredited technician to identify the cause and deal with the leak quickly.
Radiator services available across London
Central London
East London
North London
South London
West London
View all areas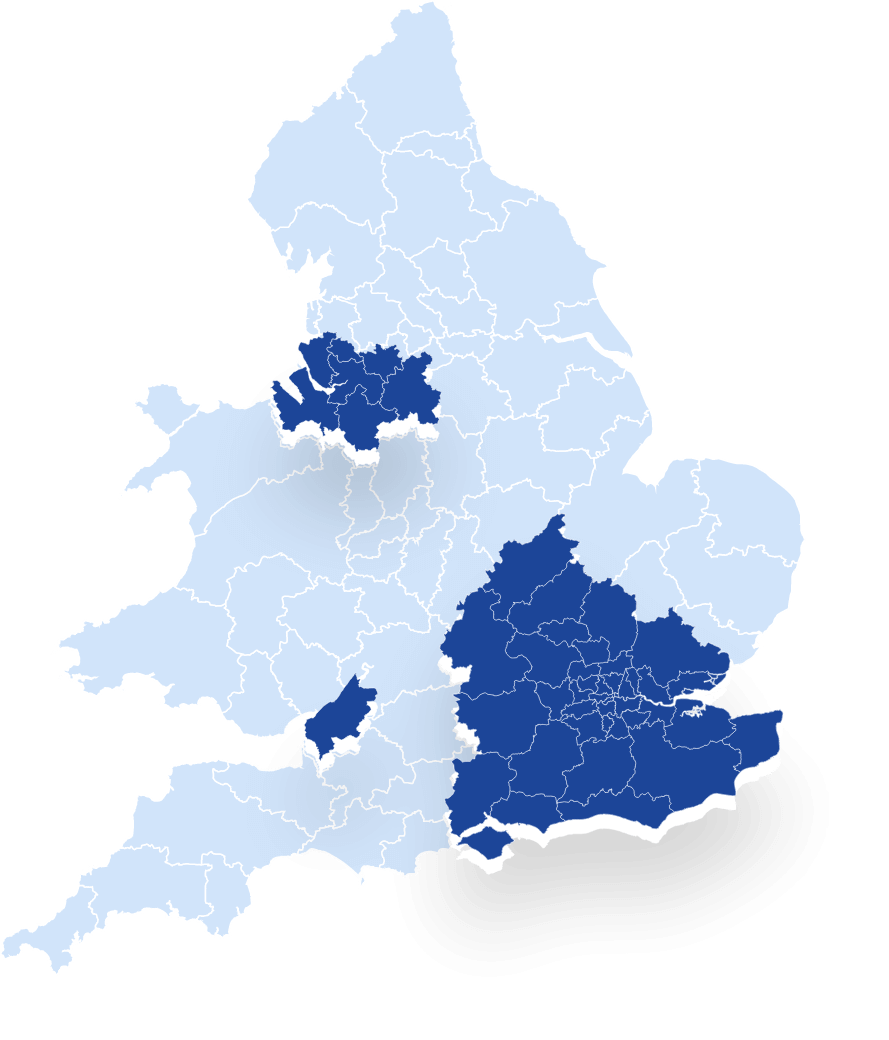 We can do much more than radiator fitting and repair
Let the Fantastic radiator fitters unleash your heating comfort!