Schedule your boiler fitting in 4 simple steps
1.
Organise a survey visit through our contact form
2.
The technician will arrive, inspect the boiler and give you an estimate
3.
Once everything is confirmed, you can schedule the day of the service
4.
The boiler expert will arrive to complete the service and voila! Your new boiler is ready to use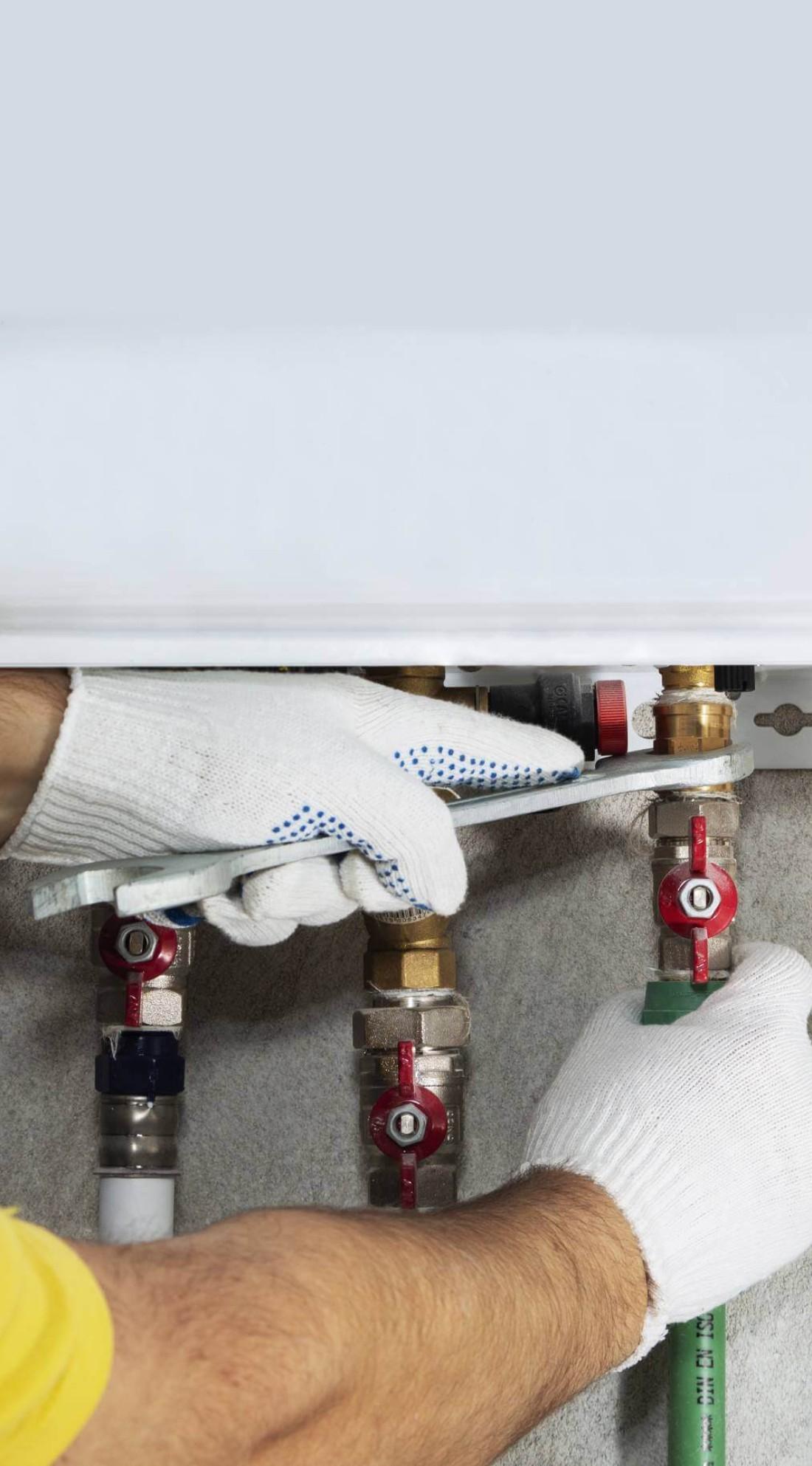 Professional boiler installation service performed by trained and Gas Safe registered technicians
Professional new boiler installation
Professional installation is just as important as the type of boiler you will choose for your home. One wrong move can result in permanent damage to the device or constant problems when using it. This is why we only work with specialists, who have years of experience in their field of work and are fully Gas Safe registered.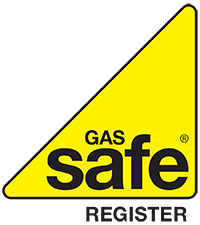 They are well-versed in the latest safety standards, members of the Chartered Institute of Plumbing and Heating Engineers (CIPHE) and Trustmark and will safely complete jobs that involve replacing older-model appliances. All of the technicians are trained to serve both commercial and domestic properties and to work with all types and brands of boilers.
Benefit from longer boiler guarantee by well-known manufacturers
The technicians come fully prepared with all the right tools and skills to install both electric and gas boilers. In addition, you can also benefit from up to 12 years of manufacturer's guarantee. We are Worcester Bosch and Vaillant-accredited boiler installation providers, hence we can ensure that your home is fitted with a top-quality appliance that comes with a longer guarantee. And regardless of whether you have a combi, conventional or system boiler, the qualified engineers can update them with the same level of expertise.
Priority new boiler installation service
Don't worry about having to take a day off or ask someone else to greet the technician on your behalf. Our flexible schedule allows you to book your appointment for any day of the week, including weekends and bank holidays.
Easy booking
Booking your boiler replacement is a simple task. You have the option to choose from our user-friendly booking form, the GoFantastic mobile app (Download on the App Store) or just have a chat with one of our friendly customer service operators.
Boiler and central heating cover options
No matter how well is working your heating sytem, breakdowns can happen in the most unexpected moments. Take actions in advance by choosing a boiler and central heating cover care plan and save yourself the time and worries of searching for a emergency plumber. If you worry about your rented property's heating system, then a landlord boiler cover plan can help you keep it working in it's best. Also, you get a LGSC with every package.
Enjoy a peace of mind with our certified gas boiler installation options
Buying a new boiler is an important decision that will affect your life for many years to come. That's why we recommend that you go with an A-rated boiler, which is much more efficient and cost-effective and can save you a lot of trouble in the long run. Here are the main types you can choose from:
Combi boilers - They are suitable for smaller properties that do not have space for an additional water tank or need hot water all the time. Combi boilers can be fired by a different type of fuel or electricity.

- Gas combi boilers - They are a budget-friendly option for homes connected to the gas network.
- Oil combi boilers - They require installation of an outdoor oil tank but are very energy efficient. Oil combi is a suitable option for homes without a gas supply.
- LPG combi boiler - Popular option for homes away from the gas network but they require installation of a separate oil tank. LPG provides equal efficiency as the gas-powered heating systems.
- Electric combi boilers - Smaller than the fuel-burning boilers, they are suitable for many homes, but they heat less water due to their size.

Regular boilers - This type is perfect for family homes where you have hot water running in more than one room at the same time. In order to work properly, they need a hot and cold water storage tank, placed in your loft, for example.
System boilers - Again, made to fit the needs of a home with more than one bathroom. However, they are easier to install than the regular type and do not require any extra space. There is no limit on the number of taps that they can supply hot water to.
Important note: Gas boilers should be installed only by certified gas boiler fitters who are Gas Safe registered and fully qualified to provide such services. Having the boiler installed by someone without the right certification can affect your house insurance, as well as the appliance's warranty, which will be deemed invalid.
Frequently asked questions
Q: Is there a way to make any changes to my booking?

A: You can simply log into your Fantastic account and go to the Dashboard. From there, you can reschedule or add details to your current bookings.

Q: Can I get a discount on my boiler installation service?

A: You can get a lower price for your service by becoming a Fantastic Club member. This way, you will have the opportunity to make use of priority bookings and receive special seasonal deals.

Q: Is there anything else I need to know?

A: Prices are inclusive of all taxes. Material supply and delivery costs come on top of the service cost if applicable. If the plumber arrives and is unable to complete the work due to conditions you have failed to provide, there is a call-out fee of 1 hour and the cost of parking/congestion (if applicable).

Q: Why should I replace my boiler with a new one?

A: There are a number of reasons that can prompt you to replace your old boiler:
- Noisy units;
- Replacement parts are hard to find because of the age of the boiler;
- Frequent leaks and breakdowns;
- Odd smell when the appliance is on;
- The flame has turned yellow instead of blue (gas boilers);
- High energy bills.
Q: What covers and guarantees are included in the service?

A: You will benefit from up to 12 years of warranty, depending on what brand you choose. There is also an annual boiler servicing available to ensure that your unit is always in top condition.

Q: What is your area coverage?

A: We can help any property owner or tenant, located within the M25 London zone.

Q: What happens in case of damage?

A: All of the technicians are fully insured. As soon as you notice something wrong in your newly installed boiler, just give us a call and our friendly customer care agents will guide you through the process.

Q: Do you offer boiler repair service?

A: Yes, you can easily book a boiler repair session for your gas or electric boiler. The technicians are well-trained to repair all type of boilers, including combi, system, conventional and regular boilers.
Boiler installation service available across London
Central London
East London
North London
South London
West London
View all areas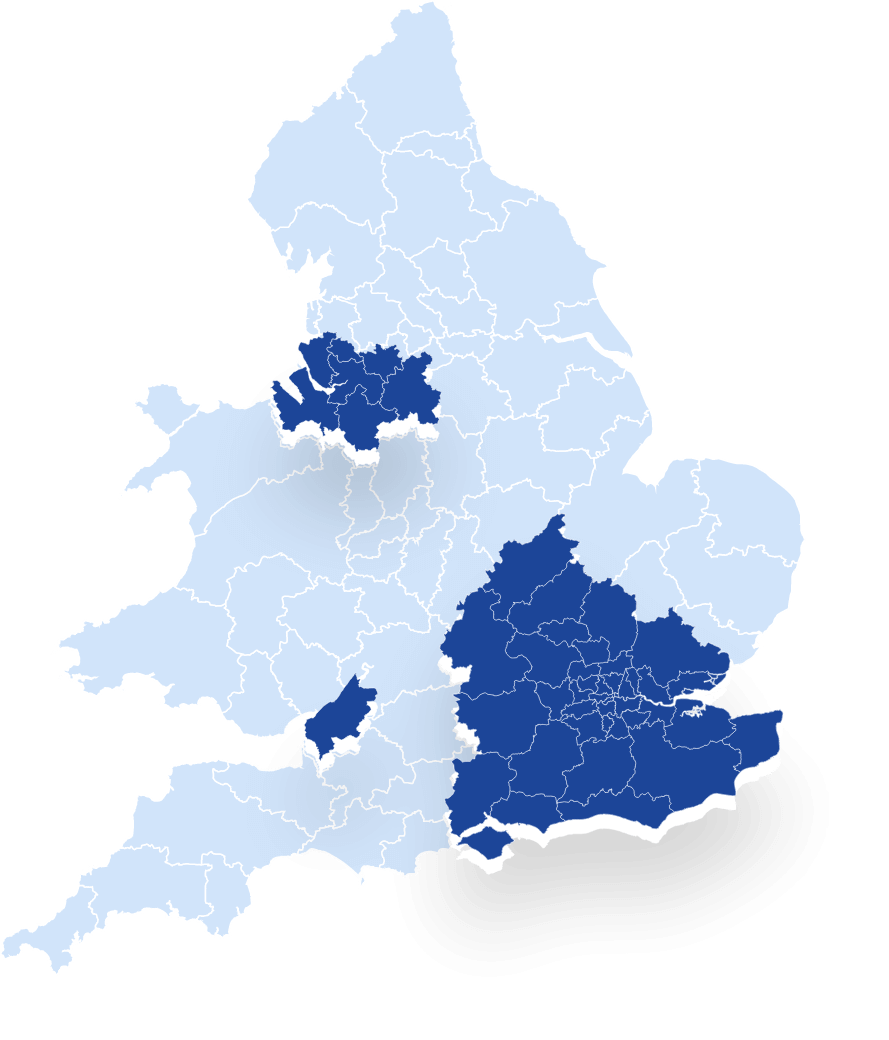 Update your hot water system and reduce your bills! Hire a certified boiler fitter now!