Central heating power flush services by certified gas engineers
Increase the efficiency of your heating system and prevent boiler breakdowns
Improved energy efficiency and reduced utility bills
Prolonged lifespan of your central heating system
Even heat distribution throughout your home
Flexible booking and short-notice availability
Benefit from our expert power flush service in 4 steps
1.

Request a free quote for your power flushing service

2.

On the day of your appointment, a fully certified plumbing and heating engineer will arrive to complete the service

3.

The professional will use a power flushing equipment to dislodge and remove all rust deposits, scale and debris

4.

Then, a corrosion inhibitor will be added, so you can enjoy an effectively heated home and an efficiently working heating system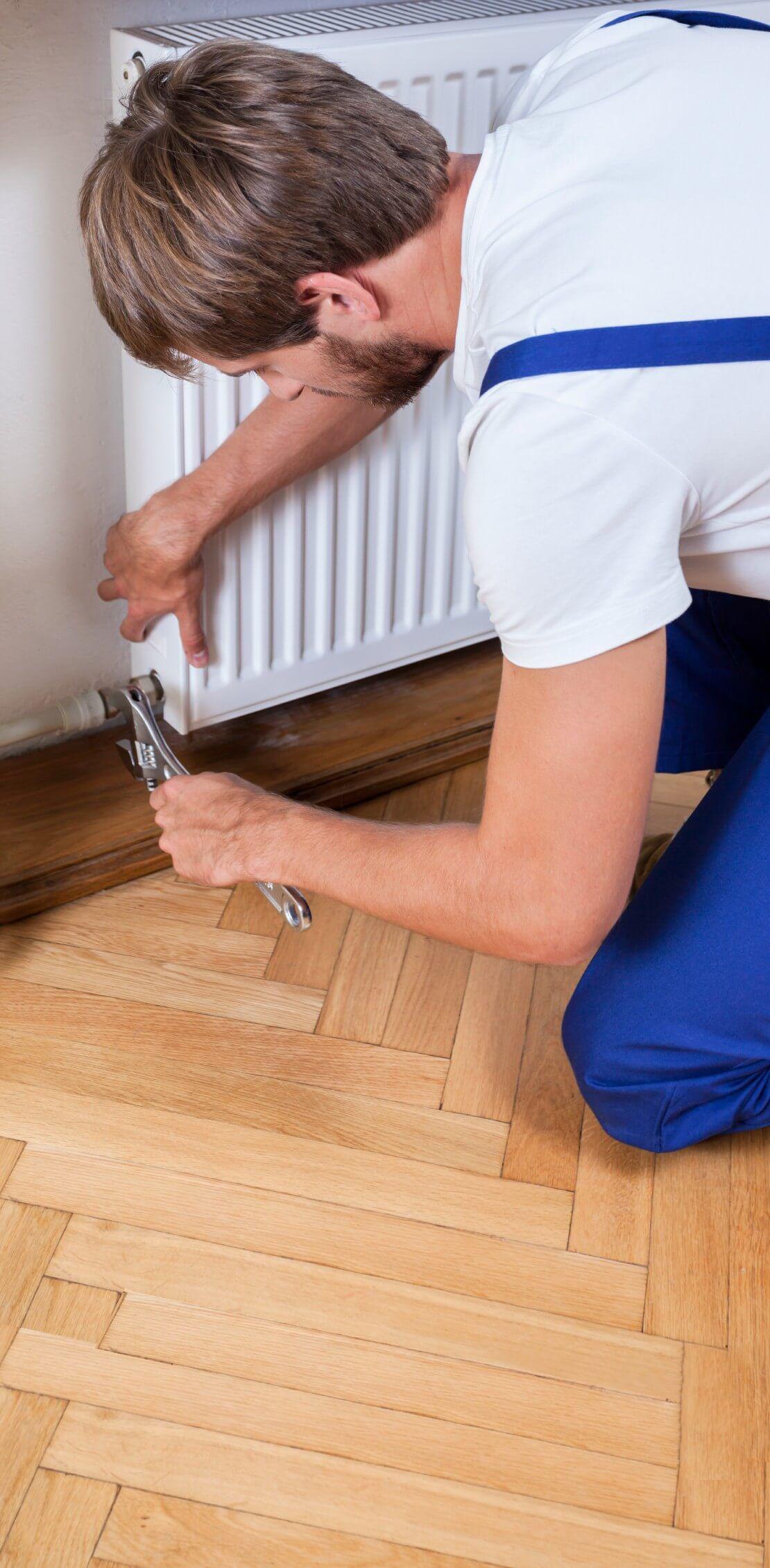 Why opt for Fantastic Services to perform your power flush service
Experienced and fully equipped professionals
The Gas Safe Registered engineers, we work with, are NAPIT-accredited professionals, who are also members of CIPHE (Chartered Institute of Plumbing and Heating Engineers). They are equipped with Kamco power-flushing pumps that effectively clean central heating systems in compliance with BS7593 and Part L regulations. Furthermore, the experts are Trustmark-approved tradesmen, who have proven their experience and expertise before the relevant authorities. There's no better guarantee for outstanding workmanship than being accredited by the UK government-endorsed quality scheme for tradespeople and businesses in the sector.
Extended life of your central heating system
When sludge, iron oxide deposits and debris build up in the components of your central heating system, it starts to underperform or worse, it stops working properly altogether. From blocked radiators that don't heat up effectively to a noisy pump and boiler that disturb your sleep at night, you soon find yourself struggling to maintain the warm and cosy environment of your home during the cold winter months. Clogged up radiators, heated with murky water, eventually result in a boiler breakdown, even if the latter has been newly installed. Thus, to prevent boiler repair issues and prolong the life of the entire heating system, regular power flushing is a must.
As mentioned above, you need to power flush your pipes and radiators when you've got a new boiler fitted, too, (in accordance with the manufacturer's warranty conditions), as well as if you notice obvious signs of malfunctioning parts in your system or unusually high heating bills at the end of the month.
Timely and efficient service
As heating system issues are inconvenient, especially if they occur during the heating season, you can count on the Fantastic heating engineer to arrive in a timely manner and complete the power flushing service expertly and efficiently. Once the system has been thoroughly cleaned, the professional will add a corrosion inhibitor, which is designed to control oxidation, corrosion and scale build-up in your piping and radiators.
Finally, the gas engineer will test the system to ensure that it heats your home effectively and evenly, meaning the heat is distributed in each room as it should. Note that the service does not require for the radiators to be removed, so there will be no mess to clean up. You can also benefit from annual boiler service to keep your central heating system in its best working condition and save money from future costly repairs.
Our availability
We offer flexible booking options all week round, excluding Sundays, so you can order your power flush service for a day that suits your timetable. Subject to availability, we may be able to respond to your request at very short notice, even on the same day. Just get in touch with us online or over the phone and we'll take it from there.
Central heating cover options available
To add extra protection for your heating system has never been easier. A central heating cover plan can save you time and money in case of sudden breakdown. As a landlord you can have a complete peace of mind that your tenants will stay protected with a central heating cover plan. Each engineer we work with is Gas Safe registered so you can be sure you will get the highest quality service.
How you can determine that your heating system needs a power flush
Let's explain, first, what the power flushing service involves. Power flushing a central heating system is a procedure designed to remove rust build-up, sludge, scale deposits and debris from your boiler, pipes and radiators. Chemical agents are added to the water, which cleanses the system at low pressure but high velocity. The process ensures that your home heats up effectively and in an energy-efficient manner, as an end result. It also helps prolong the life of your central heating system and its components.
Although a qualified Gas Safe Registered engineer will best recognise if your heating system needs power flushing or you've got some more serious repair issues on your plate, there are several common signs you can look for:
Your heating system takes longer than usual to warm up;
Some rooms are colder than the others;
Your radiators need to be frequently bled;
There's a blockage in your radiator when trying to bleed it;
When you bleed a radiator, the water is murky;
The tap water is a bit cloudy;
Some radiators are cold at the bottom or don't heat up as well as the others;
Noise is coming from your boiler, radiators or heating system pump;
The temperature fluctuates and the water in the system is lukewarm;
Your boiler needs frequent servicing, keeps breaking down or needs restarting.
As you can see, it's relatively easy to spot the signs of your heating system being in need of a power flush. Sludge and dirt in the pipes and radiators should be chemically flushed out, in order for the system to heat up properly and effectively.
Frequently asked questions
Q: Can I change the date of my appointment and how?

A: You can easily reschedule your service through the dashboard of your Fantastic account. If you haven't registered yet, you can sign up in less than a minute on this website and make changes to your bookings whenever you need to.

Q: Do you offer any special deals on this service?

A: We offer special rates not only on our power flushing solutions but on all our services if you subscribe to our popular Fantastic Club. You'll gain access to various other benefits for a whole year, as well.

Q: Is there anything else that I should know?

A: Please, ensure that you provide us with all the details necessary for the plumbing engineer to complete the job successfully. Failure to do so, which results in the technician's inability to complete the service, will lead to a call-out fee of 1 hour, payable on top of any parking/congestion fees if applicable. Other than that, prices include all taxes but exclude any expenses incurred for the supply and delivery of materials.

Q: How long does the power flush service take on average?

A: The time that takes to power flush your heating system thoroughly will depend on the size of your property and the type of system you have. For instance, it will take us less than 4-5 hours to clean a clogged up combination boiler system of a 3-bedroom house, as it is sealed and there's no need to cap off the expansion piping and cold feed.
Q: Is power flushing really necessary?

A: The procedure does flush away blockages and rust build-up in the system and this way helps your boiler and radiators operate more efficiently. Note, however, that it can't fix other existing issues with your boiler. Always power flush your heating system before attempting to fix or replace boiler components.

Q: How often should I have my heating system power flushed?

A: The general recommendation is to power flush your boiler, radiators and piping every 5 years to ensure their unobstructed and effective operation.

Q: I've heard that a power flush should be performed even when I have a brand new boiler. Why is that?

A: Manufacturers advise to power flush your heating system when a new heating device is installed, in order to ensure that the validity of your boiler's warranty remains intact. As you can guess, clogged up radiators and piping can easily damage your newly fitted appliance.

Q: Does power flushing help eliminate boiler noises?

A: Yes, to some degree. Unfortunately, with older appliances, where the thickness of cast iron heat exchanger surfaces has decreased, due to corrosive processes, you may still hear some noises, even if the system has been flushed.

Q: What is your coverage?

A: All our plumbing services are available to clients, located within the M25 zone.
Central heating power flush services available across London
Central London
East London
North London
South London
West London
View all areas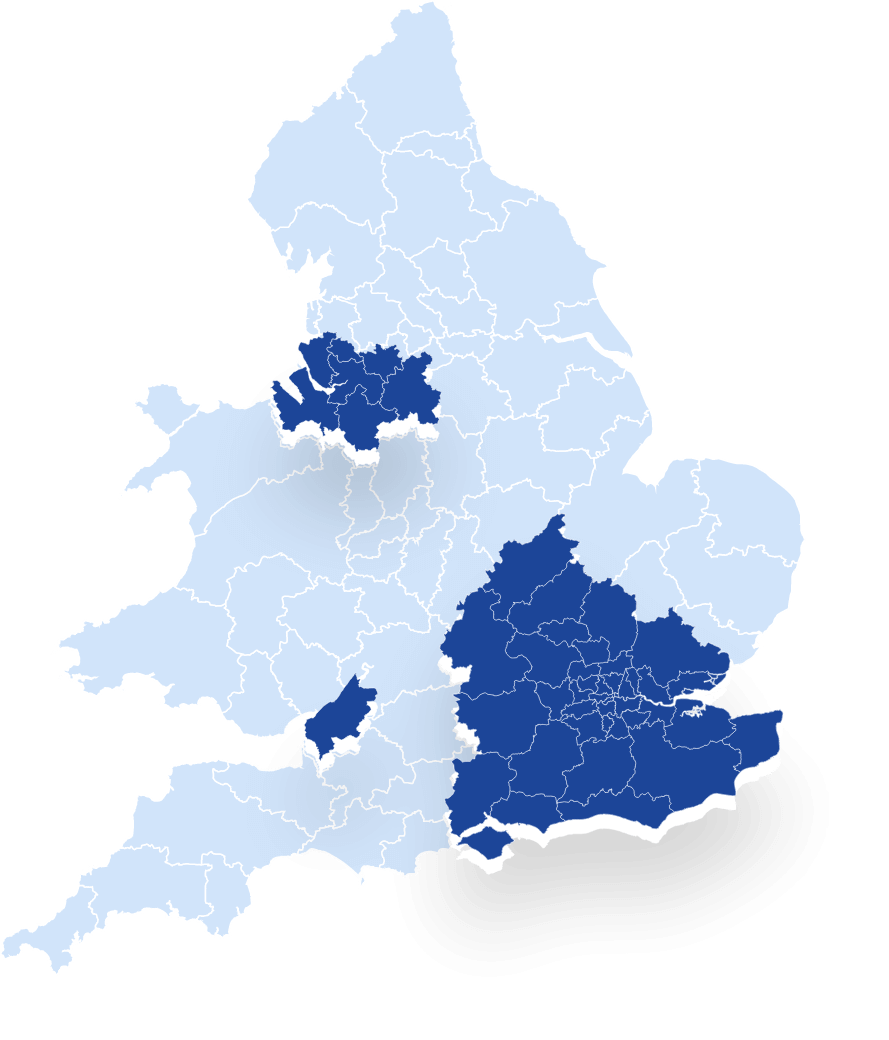 Ensure the smooth running of your heating system! Get your power flush quote now!