Pest Control Project: Mice Treatment in Harrow
Job Summary
Location: Harrow

Property: 3 Bedrooms

Hours: 1

Guarantee: 3 Months

Price: £270*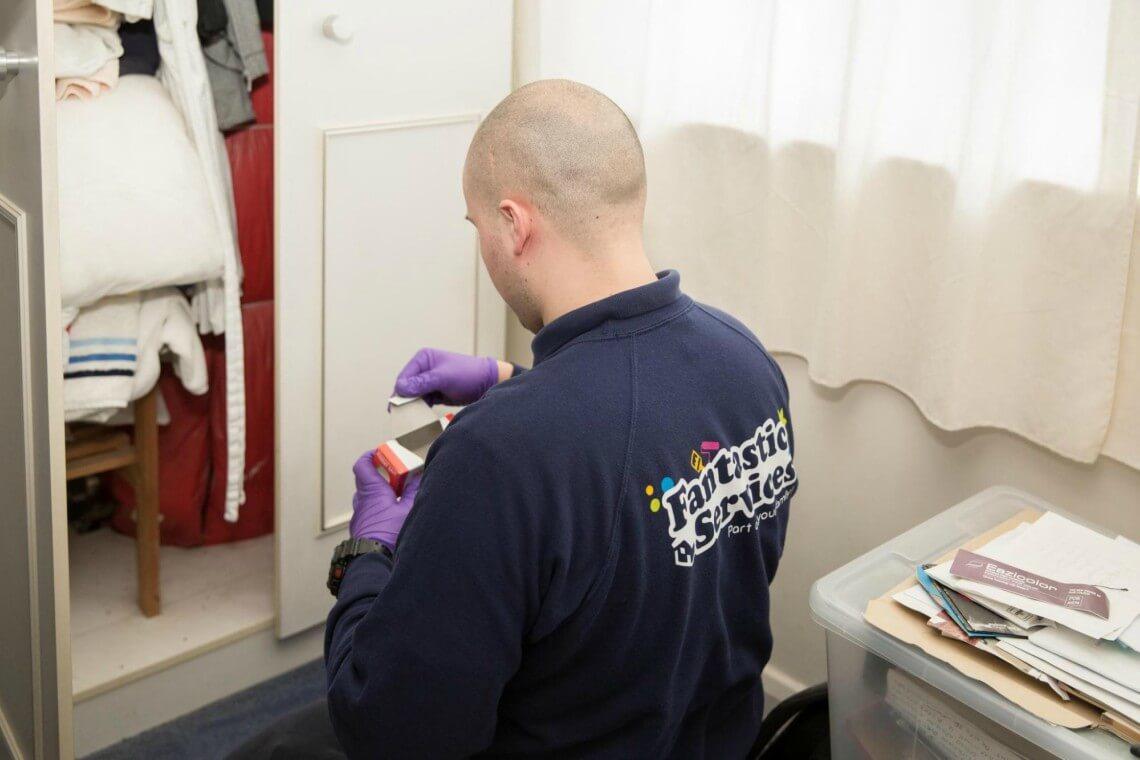 A client of Fantastic Services who is using our bi-weekly cleaning services has spotted mice in the kitchen. The representative on the phone swiftly scheduled a visit from a local pest controller for the same day.
The technician has to inspect the property and establish the type of pest he is dealing with. It could easily turn out to be a rat infestation. People often mistake young rats with mice.
*The client is a member of our Fantastic Club and got a discount (-15% = £40).
Please, keep in mind the total price of the service may vary. Our prices depend on the service you choose, the size of your property, our coverage and availability. To learn more about the process and its characteristics visit the mice control service page.
The Mice Treatment: Step by Step
The local pest exterminator arrived at the address in Harrow two hours after the initial call. He talked to the residents of the house and they shared with him that they had spotted several mice in the kitchen area. The clients were a bit concerned, but the exterminator ensured them that he would take care of the problem.
A thorough inspection started from the kitchen. All of the toeboards of the cabinets had to be removed. The professional carefully disassembled them in order to check what was behind them. As it is a common hiding place for mice, entire nests can be discovered that way.
The expert found a hole in the wooden floor that had been gnawed and was clearly used as an entrance by the rodents. He also spotted a hole in a wall between the kitchen and one of the bedrooms. That was why he suspected the presence of rodents in other rooms as well. He inspected the bedroom and a couple of droppings in the closet proved his suspicions.
After consulting the owners of the property, the technician was able to proceed with treating the pest. He placed baits in key spots, right on the paths of the pests. This method maximises the effect of baits the most.
The holes on the floor and in the wall were also sealed. Steel wool was used, in order to prevent rodents from chewing through. One of the holes was left open so that the rodents can leave and die outside the property.
The technician shared tips on how to prevent future mice infestations. He gave the client a report for the work done that day. On his next visit, he checked the baits and removed any dead rodents present on site. The exterminator sealed the last hole because he deemed the infestation was completely dealt with. This was the main reason why the client chose our service over the Harrow Council's pest control solutions.
Take a look at other pest control projects
Pest control services we offer in Harrow
Get rid of mice in your property and make sure they are never coming back!