Rat Control in London
Have your home safely treated and proofed against rats
Emergency treatments & flexible booking options
Property inspection with professional equipment
Guaranteed rat elimination and proofing
Discreet visits
Get a rat control service in 4 simple steps
1.

Book a rat control service online

2.

A rat exterminator will come to inspect your place

3.

He will capture the rats and block their entrances

4.

The pesky rodents won't bother you anymore
Rat Control Prices

As a member of the Fantastic club, you can get £30 OFF for 10 different services within 1 year.
Service Type
Studio/1 bed
2 bed property
3 bed property
Prices

Fantastic Club


Standard

Fantastic Club


Standard

Fantastic Club


Standard
Inspection

£15


£45

£15


£45

£15


£45
1-month treatment*

from £165


from £195

from £175


from £205

from £185


from £215
3-month treatment**

from £240


from £270

from £250


from £280

from £260


from £290
4-month treatment

Full treatment with extended guarantee.

Get the option to request up to 3 additional follow up visits within a period of 4 months from the initial treatment.

Book Now
Join the

Fantastic Club and get:
£300 in credits
Preferential member rates
Domestic cleaning from £13/h
Real-time arrival tracker
Priority booking & case handling
The price rates are only valid for residential properties.
The prices are not affected by any extra fees besides parking and congestion (where applicable).
*The 2 visits treatment is comprised of 1 main visit and 1 follow-up visit, carried out over the course of 1 month. Note that the follow-up visit is only done at your request.
**The complete treatment features 1 major visit and 2 extra follow-up visits, carried out over the course of 3 months. Note that any follow-up visits are only done at your request.
£50 additional charge on all night jobs (night job is considered between 8pm and 5am appointment time).
T&C and Minimum call out charges apply. When we calculate the price, we also take into consideration the area's dimensions and the time of the appointment. All prices and deals are valid for areas within M25. Congestion charges are excluded (when applicable). Note that prices may vary for areas outside of M25, call in for more details on your location.
Get an instant quote and check our availability in your area
Please tell us about your needs so we can design a better service for your business and give you an estimate.
Call 020 3746 1062 for a quote or contact us here.
This is how we handle the rat removal process
There are 3 main aspects of the way we approach pest control treatments,of course, a bit different for every pest. Please note that the service is not hourly-based, which means that the rat exterminator will stay until everything is done and meets our fantastic quality standard. It all starts with...
Property inspection

This is an essential part of the service. The technician will carefully inspect the place in order to pinpoint all the holes and cavities that the rodents are using as entry/exit points. Also, he will make sure to notify you in case he finds serious damage caused by the rats.

Blocking the access

The idea is to cut the indoor access. That is why the London rat exterminator will block all rodent-size holes and cavities using expanding foam, sealants, and wool wire. Please keep in mind that this applies for rat-sized holes only. Anything larger should be handled by a handyman instead.

Placing baits

When all entry points are sealed, there might be rats trapped inside the property. That is why the technician will place baits at key locations in order to capture the remaining troublemakers.
What to do before the rat exterminator arrives
To enjoy a quick and efficient rat control service, consider taking a few measures:
Empty all rubbish bins;
Dispose of any baits or traps that you set yourself.
Best practices to prevent rat infestations:
Regularly empty all rubbish bins around the house and keep them clean;
Keep your garden well-trimmed and clear of rubbish piles;
Keep food tightly sealed and avoid spreading any in storage spaces.
Contacting Fantastic Pest Control comes with many benefits
When the rats storm your property by surprise, we are always standing by to help you by offering workday, weekend, and bank holiday rat extermination, as well as emergency treatments. In addition, we offer quite a few other benefits to our customers:
Trained and vetted experts

Each operative has passed a Safe Use of Pesticides course and arrives fully equipped.

Incognito treatments

Upon request, we can dispatch a discreetly branded van to keep your reputation intact.

Extra visits free of charge

Get up to two post-treatment visits for free when you schedule a guaranteed rat or mice control in London.

Covering the entirety of M25 and beyond

Receive regular, same-day or even an emergency treatment if your property is located in M25. For other areas in the area coverage, get in touch by phone for additional information.

Safe pest control products

All pesticides are meeting the COSHH standards.
Frequently asked questions
Q: Who do I call to make changes to my booking?

A: You can contact our customer service team. You can also save time and manage your bookings yourself if you have a Fantastic account. Create one now, as it won't take you a minute!

Q: Can you offer me a special deal on this service?

A: Well, why not join our Fantastic Club and pay less for your rat control treatment? All members enjoy reduced prices on all the services they book with us for the entire year. Find out what other benefits you'll get by subscribing today!

Q: How can I stop rats from entering my home?

A: There are all sorts of things that you can do against infestation from rats. For example, never let your garden become overgrown. Also, make sure that you don't leave food exposed overnight. And if there are any evident entrances that the rats can use, then consider what can be done about them.

Q: Can rats climb?

A: Rats are incredibly acrobatic and proficient at climbing. For instance, black rats can easily climb up vertical surfaces. Therefore, they are able to reach higher areas of a property, such as the attic. Brown rats are also good at climbing, but they prefer to dig their burrows near garages, garden sheds, and walls.
Q: How long does it take for the treatment to take effect?

A: It depends on the size of the rats and how often they will eat from the baits that were placed by the technician. We can't say for sure, really. They need to eat from the product at least 2 or 3 times in order to become affected.

Q: The rats keep appearing even after the cavities were blocked. What can be done?

A: If this is indeed the case, then the technician will return to treat your property with a powerful rat-repelling product. Don't worry about it. No matter how persistent they are, we will be able to find a safe and effective solution.

Q: How can I keep the rats away from my garden?

A: First of all, is your garden overgrown? Does it provide access to food and shelter for the rats? Consider these aspects first. On the other hand, you can resort to planting some mint, which is a natural rat repellent. If this doesn't help, then you might want to resort to baits and traps instead.

Q: Is there a way to naturally get rid of rats without using any poison?

A: There are a few things that you can try. Applying oils, such as pepper or peppermint near at the affected areas might help. Growing spearmint or daffodils indoors is also considered helpful. However, keep in mind that your best bet is to have any cavities and entrances physically blocked.
Get rid of rats and keep them out of your home for good!
Benefit from professional rat control and rodent proofing services from Fantastic Services. Available in the following areas
View all areas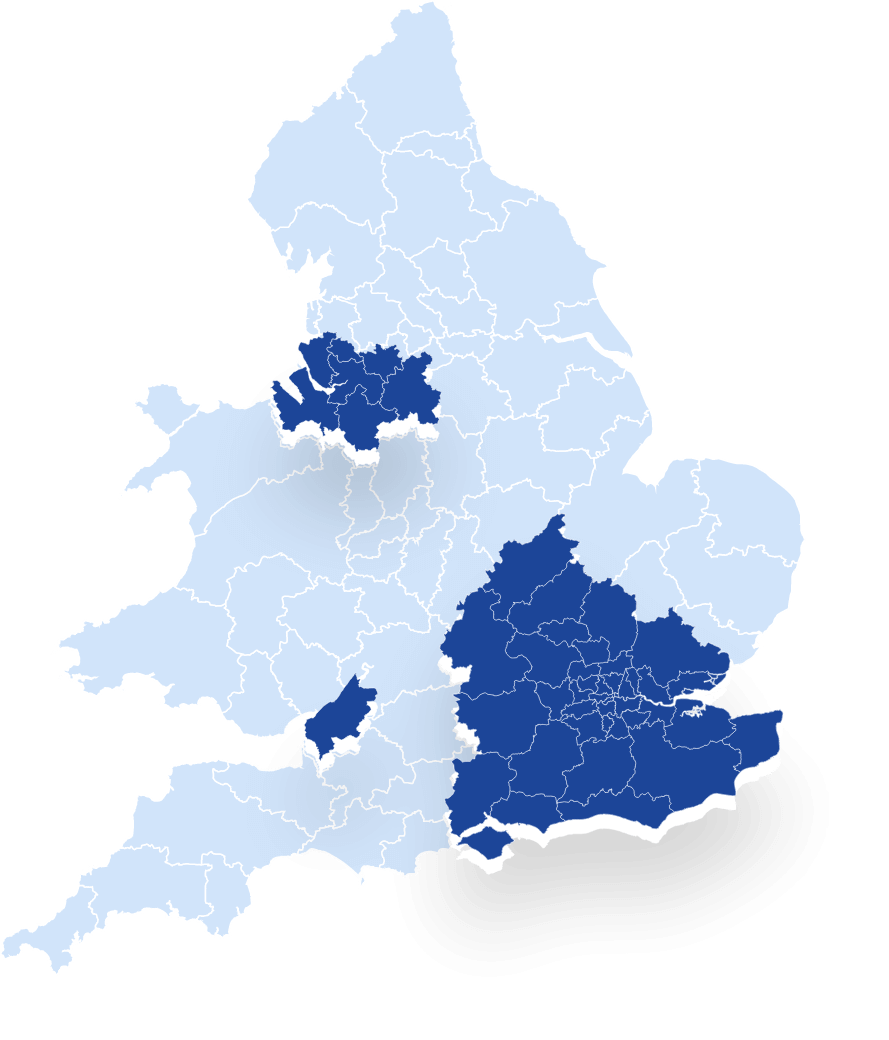 We can get rid of the rats