Professional solutions for pest control in Wandsworth
Book trained and certified technicians for fast and effective pest control in Wandsworth
Compliant with COSHH 1988 and all other health and safety regulations
Pest extermination, pest proofing and pest prevention advice
Services for residential and commercial properties
Appointments available seven days a week

How it works:
Full range of pest control services
Surveys and inspections, rodent and insect control, and humane wildlife removal services. Exterminators offer safe treatments to eliminate rats, mice, cockroaches, bed bugs and more.
Choose once-only services or multiple visits
Catch pests early and they're easy to eradicate. Severe infestations may require several treatments and ongoing monitoring. We offer pest control services suited to both situations.
Pest control completed in your absence
You may need to leave the premises before treatments start and air them on your return. Arrange for key pick-up to enjoy an entirely contactless service.
How pest control in Wandsworth is delivered
Inspection - A pest exterminator from Wandsworth comes to the property to make an initial assessment. They'll focus on the identification of the animal, look to see exactly where it's to be found and assess the extent of the invasion. Fantastic Services pest controllers travel with the tools of their trade so treatment generally begins immediately after the inspection is complete.
Treatment - Based on the findings of the survey your pest control technician will implement appropriate pest removal measures. Possible actions include laying down poison or baited traps for rodents, various insecticides used to eliminate bed bugs or cockroaches, or fumigation or fogging to kill fleas, silverfish or some other insects. Whatever treatments are indicated the pest controller will put the health and safely of people and pets living in your property at the heart of their work.
Follow-up - When the pests have been present on your property for some time a single treatment may not be sufficient to fully eradicate them. In this case, you can opt for a guaranteed service with planned return visits to monitor the situation and provide further treatment if required.
Pest-proofing - Your service will always include advice on measures you can take to make your property less accessible or attractive to invaders. This might include blocking holes where rodents have entered, keeping food in sealed containers, or taking action to reduce humidity levels to deter damp-loving insects such as silverfish.
28+
commercial properties treated
59+
guaranteed treatments executed
1.5h
average job duration
*Data has been extracted from our internal database for the past 12 months
You can become a member of the Fantastic Club today and take advantage of all the amazing benefits that come with it, including discounted rates and special offers.
Here are some estimates provided to other customers looking for pest control in Wandsworth
£181
Mice in our property
Hello, we would like to do a booking for mice. We have been seeing them a lot lately. Mostly in the kitchen but some we have spotted in the living room too. What would be the
cost and what is the soonest someone can come out?
...

More
Service: Mice control
£355
Getting bitten while we sleep
Good morning! We have been getting bites for a while and this morning we saw quite a few bed bugs crawling on the bedframe and some on the wall behind the bed. Can we have a q
uote for a professional to come and deal with this issue?
...

More
Service: Bed bug treatment
£258
Issue with cockroaches
I would like to make an inquiry about cockroaches, please. I have been seeing them mainly in the kitchen and inside some of the cupboards. Can you let me know how much sending
over a professional will cost? Thank you!
...

More
Service: Cockroach control
Rates for pest control services in Wandsworth
Prices for a single visit from a pest exterminator in Wandsworth start at £105
64% of clients choose our three-month guaranteed service which includes two follow-up visit
39% of calls are for emergency pest control, which is usually delivered as a same day service
The most popular service to combine with pest removal in Wandsworth is one-off deep cleaning
*Data has been extracted from our internal database for the past 12 months
Join the Fantastic Services family
If you'd like to expand your existing pest control business in Wandsworth or start a property maintenance or improvement company do get in touch. Find out how our proven business model, incorporating online marketing and customer support can help you develop a successful company and service your local customer base more effectively. Find out more about our pest control franchise opportunities here.
Wandsworth pest exterminators coverage and working hours
Local line: 020 3404 3444
Email: office@fantasticservices.com
Working hours
Monday

8am - 6pm

Tuesday

8am - 6pm

Wednesday

8am - 6pm

Thursday

8am - 6pm

Friday

8am - 6pm

Saturday

8am - 6pm

Sunday

8am - 6pm
Postcode coverage: SW, SW1, SW2, SW3, SW4, SW5, SW6, SW7, SW8, SW9, SW10, SW11, SW12, SW13, SW14, SW15, SW16, SW17, SW18, SW19 and SW20
Areas we cover within the city: Battersea, Putney, Tooting and Wandsworth Town
Other locations we cover nearby Wandsworth
Pest Control Services in Wandsworth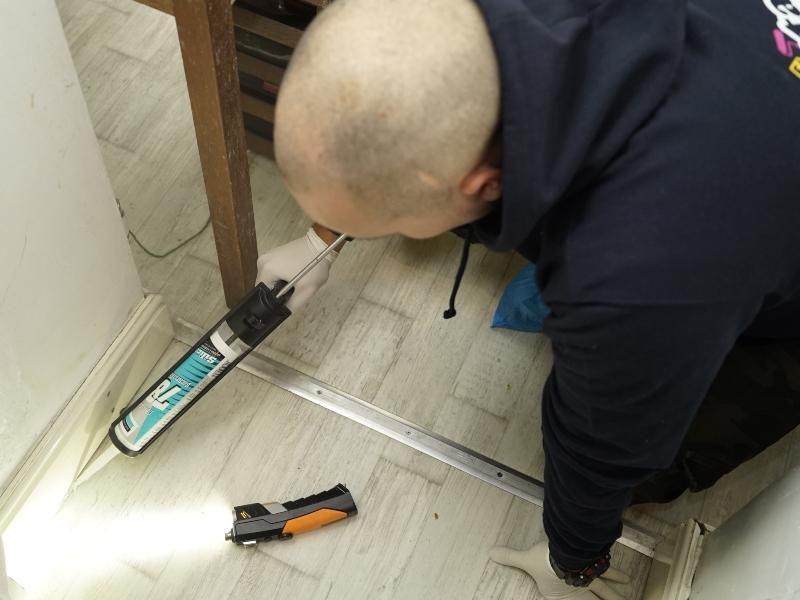 Contact us now for an immediate quote and book emergency pest control in Wandsworth