Emergency Lock Out Service in London
Locked out of house? Lost your keys? Call in a trusty locksmith!
30 minutes of response time
Emergency locksmith available 24/7
6 months guarantee on all work done
All done by equipped and insured lock out experts
Suitable for any property and all types of doors/locks

Price for Fantastic Club members starts from £41 instead of £71
4 simple steps to have your door unlocked
2.
A fully equipped lock out expert will come to your address
3.
He will take a look and solve the problem
4.
You will gain immediate access to your place
Lock out service prices

As a member of the Fantastic club, you can get £30 OFF for 10 different services within 1 year.
Monday – Sunday

Appointments

7 am - 6.30 pm

7 pm - 6.30 am

Lock out
from £71
from £107
Join the

Fantastic Club and get:
£300 in credits
Preferential member rates
Domestic cleaning from £13/h
Real-time arrival tracker
Priority booking & case handling
* Materials supplied and delivery costs come on top of the service cost.
** The final price for the service is confirmed upon arrival of the locksmith.
*** A cancellation fee as per our standard T&C is applicable in case the locksmith is on site and you decide not to proceed or cancel the service.
T&C and Minimum Charges apply. When we calculate the price, we also take into consideration the area's dimensions and the time of the appointment. All prices and deals are valid for areas within M25. Deals cannot be combined with any other deals and promotions. Prices are subject to availability. Parking and Congestion charges are excluded from the prices above(when applicable).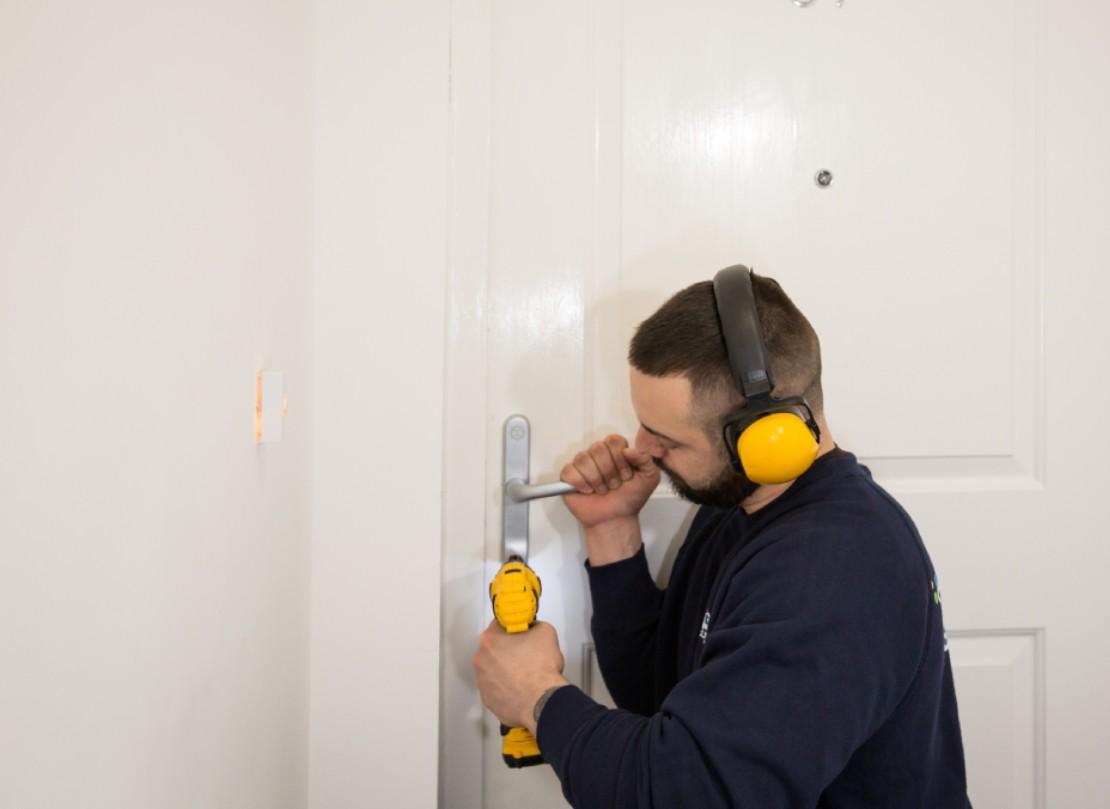 Lost house keys? Just book your lock out expert with Fantastic Services!
Fast and convenient service
So, you are locked out of your own home or left your keys inside. It's one of those once-or-twice in a lifetime inconvenience that life barely prepares you for. However, don't panic. Just stay calm, this is something that can be easily solved. All it takes is a little patience. Simply book a locksmith with Fantastic Services! A fully equipped, with a wide range of new and efficient locks, increased security locks and replacement parts specialist, will soon be on his way to unlock the door and all of your troubles will be a thing of the past. All locks provided are approved in compliance with the BS3621 British standard.
Fully equipped and experienced lock out expert
This service is carried out by professionals who use the latest technology and methods to gain entry to your commercial or residential property with minimum to no damage. The experts are so good at solving such cases, they should be called the Sher-locksmiths of homes. And offices. Simply grant your expert access to the problematic lock and let them take care of the rest. Soon the door will be opened and you will have indoor access once again.
Guaranteed quality workmanship
All work done by the expert lock specialist is of guaranteed quality. This service is carried out by professionally trained and experienced in-house experts who have mastered their craft and always aim to bring you the best possible results. Thus, you receive a 6-month guarantee for all work done. Also, all the specialist are insured for your peace of mind.
All your lock and door needs - solved!
At Fantastic Services, you will find a complete solution to your door and lock-related mishaps. So, if you are locked outside or inside for whatever reason anywhere in London within the M25 zone, just keep calm and wait for the expert to arrive. They will carefully examine the lock, determine exactly what is wrong with it and fix the problem. No survey required! From replacing the door lock to fixing the lock and making door adjustments, all will be taken care of. Key cutting is another way to have a new set of keys and this is something else you can be assisted with.
Most common reasons for getting locked out of house
When disaster strikes, most people usually spend the first few minutes staring blankly into the air. Then comes the panic and all the worry. So hey, if you are reading this, please try to calm down! These things happen every now and then. It is not so uncommon to get locked outside your own place at least once in a lifetime. You may accidentally lock yourself in your bedroom or bathroom and the knob is not turning so you are stuck inside your own property. There are so many ways something like this can happen. For example:
You lost your keys somewhere or they were stolen;
The keyhole is blocked with something suspicious;
You accidentally shut your automatic lock door and you left your keys inside;
Faulty or glued lock.
Rest assured that we have already dealt with these scenarios. And we can help you with all of them. Just book this service and soon an expert lockout locksmith will be on their way to help you. To give a general idea of what to expect, here are just some of the things that they can do for you.
Supply you with a new lock and install it;
Cut a brand new key for you;
Change your existing lock with a different type;
Drill your lock to remove it and replace it;
Gain indoor access without damaging the door.
Frequently asked questions
Q: I lost my house keys, should I change locks?

A: Well, it depends. Is the lost key safely at the bottom of the sea where nobody can get it? If you think somebody may have found it near your place, then you will sleep more calmly if you change your lock.

Q: Usually, how long does it take to have the door opened?

A: Our practice shows that most issues can be resolved within 30 to 60 minutes. It all depends on the type of lock and the specifics of the problem.

Q: The key is in the lock on the inside. Can you solve this?

A: Yes, the experts have all the necessary skills and tools to solve even this situation.

Q: It seems the key is broken and stuck inside. Is there any hope?

A: No worry. This happens all the time. We got this. The shard will be removed and the door will be opened.
Q: What is your coverage?

A: This service is available for properties within the M25 London zone.

Q: I am locked out of my house. Can you come as soon as possible?

A: Yes. We understand you are going through a little crisis. Or maybe it is a big crisis. An expert will be on his way within 30 minutes and get to you ASAP, depending on traffic and weather conditions.

Q: Can you guarantee the quality of your work?

A: Yes, this service is carried out by experienced professionals who have all the necessary equipment and tools to open that door for you and fix the problem. Any repairs come with a 6-month warranty as well!

Q: I want my property extra secured. Can you buy and install a specific lock?

A: The specialist can go and buy the requested lock or part and come back to finish the service. The shopping time fee will be advised and included to the top of the price of your service, depending on the part, size and the distance.

Q: How much do you charge to open my door?

A: Our prices are fixed and we have a strict transparent pricing policy so you don't have to worry about hidden fees and extra charges. You can also look at our locksmith cost guide to get a better view of our prices.

Q: Is there something I should not do when I am locked?

A: We strongly recommend not to try anything on your own. You have probably seen countless times doors being opened on TV shows with cards. This is a bad idea. You will either ruin your card or make the problem worse.
Locked out services available across London
Central London
East London
North London
South London
West London
View all areas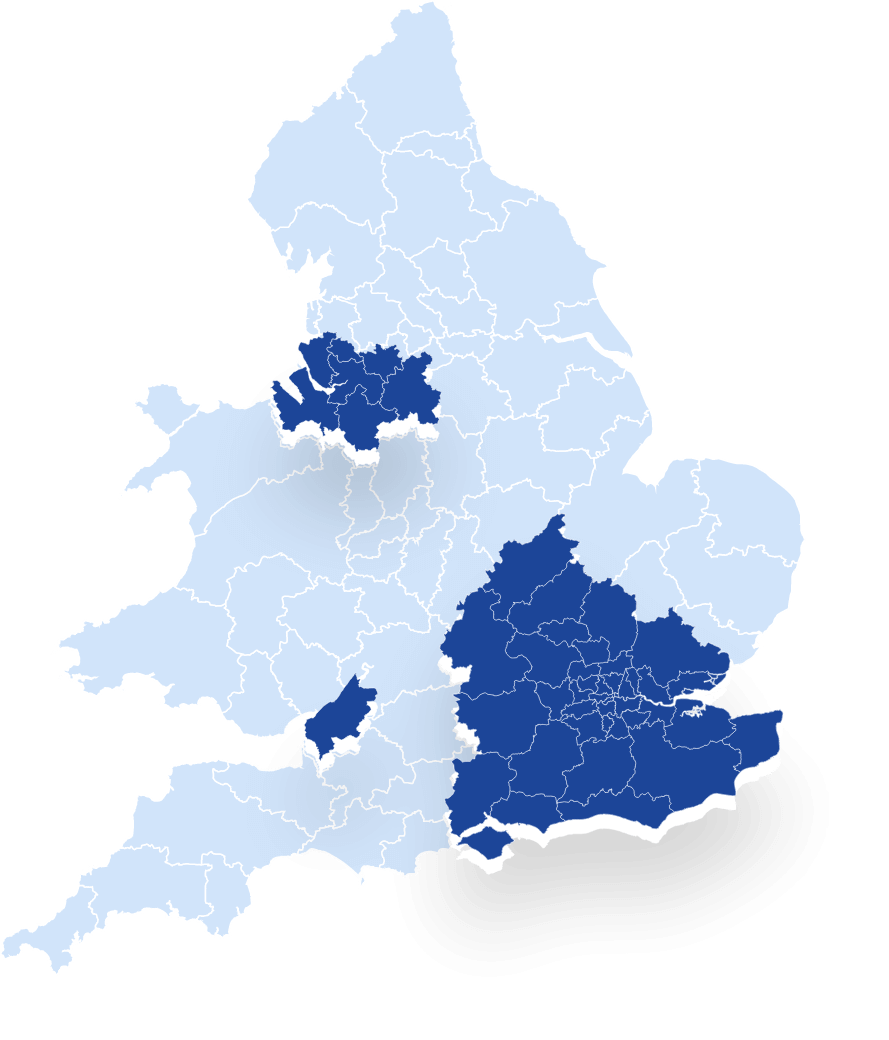 Need a locksmith ASAP? Book your service now!