Lock repair in London by expert locksmiths
Fast and convenient door lock repair for any property
Service by experienced and trained lock specialists
Emergency appointments with a 30-minute response
Suitable for both wooden and uPVC doors and windows
All equipment, tools, and supplies included
6-month guarantee on labour

Price for Fantastic Club members starts from £41 instead of £71
Have your lock professionally repaired in 4 easy steps
1.
Book your service online
2.
We will send a fully equipped lock repair specialist to your address
3.
He will take a look and repair the lock within an hour
4.
Soon you will have a fully functioning lock once again
Lock repair prices

As a member of the Fantastic club, you can get £30 OFF for 10 different services within 1 year.
Monday – Sunday

Appointments

7 am - 6.30 pm

7 pm - 6.30 am

Lock fixing / repairing
from £71
from £107
Key broken / stuck in a lock
from £71
from £107
Join the

Fantastic Club and get:
£300 in credits
Preferential member rates
Domestic cleaning from £13/h
Real-time arrival tracker
Priority booking & case handling
* Materials supplied and delivery costs come on top of the service cost.
** The final price for the service is confirmed upon arrival of the locksmith.
*** A cancellation fee as per our standard T&C is applicable in case the locksmith is on site and you decide not to proceed or cancel the service.
T&C and Minimum Charges apply. When we calculate the price, we also take into consideration the area's dimensions and the time of the appointment. All prices and deals are valid for areas within M25. Deals cannot be combined with any other deals and promotions. Prices are subject to availability. Parking and Congestion charges are excluded from the prices above(when applicable).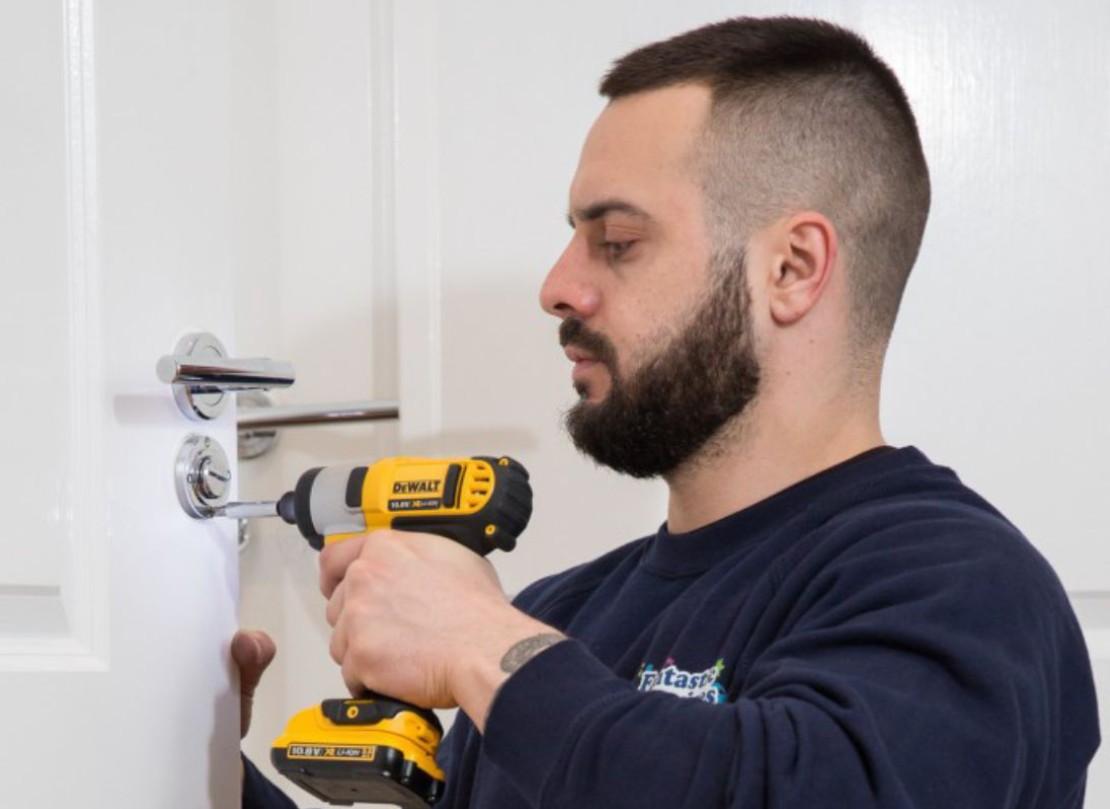 Why book lock repair with Fantastic Services
Convenient service with quick response
Right now you might be wondering "Is there a door lock repair near me?" and you are in luck because now you can easily make a booking for your address and we will send a skilled locksmith as soon as possible. Usually, we are able to do this within 30 minutes because we understand that you might be dealing with an emergency and you want to have the problem fixed as soon as possible. After all, a faulty lock can compromise the security of the property so it is best to handle these things in a timely manner.
Fully equipped and experienced specialist to fix your door lock
All services are provided by masterful locksmiths who have years of professional experience and bring all the necessary tools including electric drill and screwdriver, a wide range of auger bits and many more, to handle the work. They are in-house technicians who know what they are doing and always aim to bring the best possible results. Other than that, they are insured and quite friendly. If the lock can't be fixed due to serious damage or it's too old, you will be advised what are your best options for replacement, so you don't have to risk the security of your property. All locks provided are approved in compliance with BS3621 British standard.
Quality workmanship
This service solves all your lock-related troubles and comes with a guarantee for a job done well. No, really, there is a 6-month guarantee for the work done. Besides, the lock repair experts are masters of their trade and they take great pride in their work. In other words, you can absolutely sure that your lock repair will be done in accordance with the highest standards of workmanship and you will enjoy a smoothly opening and closing door soon.
Complete solutions
At Fantastic Services, we always aim to bring you complete solutions that solve your domestic needs. That is why we offer you a complete range of lock-related services. For instance, the skilled locksmiths can repair your lock but they can also remove it and fit a new one. They can also help you unlock the door in case you are locked outside of your own place. In addition, they can also repair your door, adjust the frame, or even open a safe for you.
Suitable for all types of door and window locks
So, let us ask you a question. What kind of a lock is it? On a window or a door? Then rest assured that we fix it. To give you a better idea, here are some of the most common types of locks that we usually handle for you.
Window lock repair
uPVC window lock repair
uPVC door lock repair
Cylindrical and euro cylinder locks
Mortice door locks
Deadbolt locks
Rim latch locks / Night latch locks (Yale Lock)
Combination lock
Auxiliary locks
Lever handle locks and knob locks
Multi-point locks
Push bar locks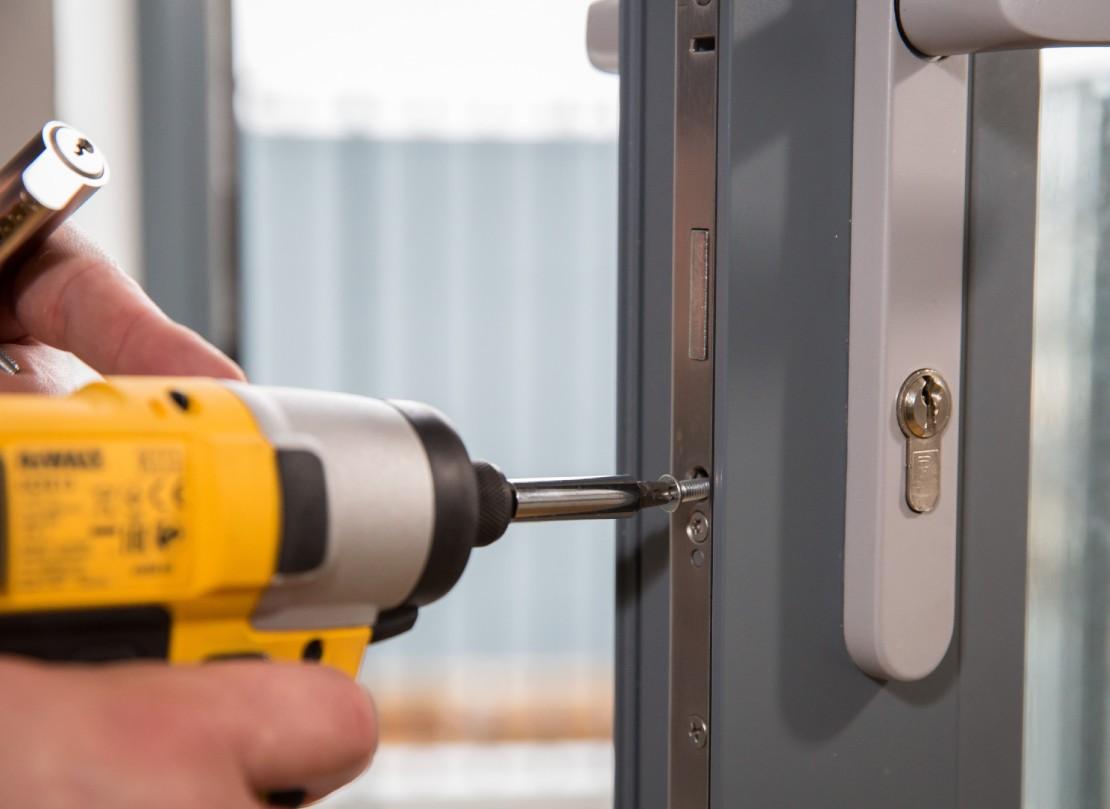 Most common reasons for lock malfunction
Occasionally, you may find your door or window lock sticking, or it could become seized or worn, but the most common issue is that the lock is jamming as it is in the way of the lock hole.
Jammed lock - Extreme weather conditions, a broken key that stuck in the lock, excessive rust, are some of the reasons for a jammed lock but don't worry, we can fix it.
Warped door frame - With time and humid weather, decay can take its toll and cause warping of the frame. This will compromise the lock because the locking mechanism will be misaligned.
Seized lock - Key will not turn the lock? This is usually a good indication that the lock is seized, probably because some substance blocks it.
Faulty key - Of course, the problem might be the key itself. If it is not cut properly, you will find it difficult to insert. Maybe its edges need to be filled down a bit. Please do not try to force it because the key might break and you will only make the problem worse. Which kind of leads us to…
The key broke in the lock - Ah, you did force it, didn't you? Oh well, who knows, it's probably not your fault anyway. After all, why did it broke in the first place if it was well done?
The key is stuck in the lock - This usually happens due to a poorly cut key or some fault of the lock itself.
Worn out/broken lock - With the time and use, everything breaks. Even your trusty lock. Eventually, you can start to experience the difficult turning of the key which is a good sign that something is going terribly wrong.
Misaligned lock - Maybe the lock itself wasn't properly installed in the first place and there is some misalignment. The parts don't fit perfectly and this makes it hard to open or close.
Frequently asked questions
Q: It's an emergency! How soon can you come?

A: We will do our best to send you a specialist to fix your broken lock within 30 minutes. Note that this will depend on both traffic and availability at the moment.

Q: What is your coverage?

A: You can book our services for all areas within the M25 zone of London.

Q: Do I need to provide anything for the service?

A: You don't have to prepare anything - your lock repair technician will bring all the necessary tools and supplies to resolve the problem.

Q: Do I need to be present during the service?

A: Yes, you'll need to be on-site to both welcome the professional and share any lock type preferences or additional work that you may need to be done.
Q: How long will the door lock repair service take?

A: The duration of the repair highly depends on the complexity of the task. The general span of this type of service varies between 30 minute and 1 hour.

Q: Does this service come with some kind guarantee or warranty?

A: Yes. All door and window lock repair services come with a 6-month guarantee.
Lock repair services available across London
Central London
East London
North London
South London
West London
View all areas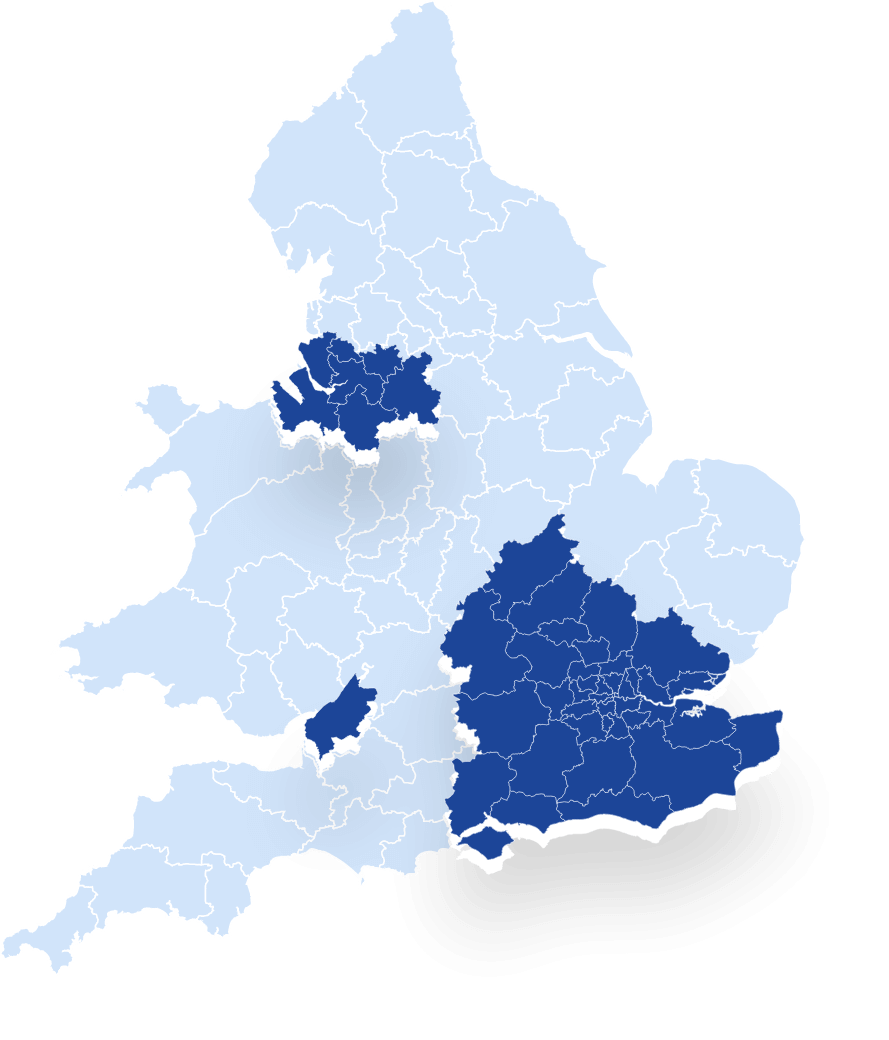 Need your lock professionally repaired? Book your service today!