Professional key safe installation services provided by London experts
Book key safe fitting services and provide access to your guests the risk-free way
Performed by trained technicians
Suitable for both residential and commercial properties
Available 7-days a week, including on bank holidays
Fast and easy online booking process

Price for Fantastic Club members starts from £29 instead of £59
Have a key storage lock box installed by following these 4 steps
1.
Schedule a lock box installation appointment online or by directly contacting us
2.
Welcome the fully equipped lock box fitting technician
3.
The professional will install your key safe in less than an hour
4.
Now you can provide access to your guests the safe and easy way
Prices for lock box installation in London

As a member of the Fantastic club, you can get £30 OFF for 10 different services within 1 year.
Monday – Sunday

Appointments

7 am - 6.30 pm

7 pm - 6.30 am

Lock box installation (lock box included)
from £120
from £144
Lock box installation (labour only)
from £59
from £107
Join the

Fantastic Club and get:
£300 in credits
Preferential member rates
Domestic cleaning from £13/h
Real-time arrival tracker
Priority booking & case handling
*A cancellation fee as per our standard T&C is applicable in case the locksmith is on site and you decide not to proceed or cancel the service.
T&C and Minimum Charges apply. When we calculate the price, we also take into consideration the area's dimensions and the time of the appointment. All prices and deals are valid for areas within M25. Deals cannot be combined with any other deals and promotions. Prices are subject to availability. Parking and Congestion charges are excluded from the prices above(when applicable).
To give you an estimate and design the best service for your business, we need to know more about your needs.
Call us for a quote at 020 3746 1062 or contact us.
Protect your keys with the professional help of Fantastic Services
Done by certified locksmith technicians
Your professional key safe installation will be performed by an experienced locksmith technician, so you know that you are receiving quality service.
All tools included in the price
The specialists we work with come fully equipped for the lock box installation service and they can even provide you with a Master Lock key safe.
Full-week service availability
We offer Monday-to-Sunday service appointments, short-notice booking options, and even after-hours emergency visits. How awesome is that?
Improved home and business security
Hiding your spare keys under the doormat or inside the flower pot may sound like a simple and even handy way to store them, but it isn't the safest one now, is it? If you need to provide access to your property for your friends, pet sitters, or your tenants, having a key safe installed is your best bet. Key safes are a necessity in many businesses, especially those involved with property keys and vehicles. From a secure key box to installing a CCTV system, Fantastic Services have the right solution to meet your business needs.
Easier access to Airbnb properties
Are you a proud owner of your very own Airbnb, but struggle to organise a key pick-up for your guests? Well, getting a lock box will make things a lot easier both for you and your tenants.
Perfect for elderly family members
Easy access to a property is especially important for elderly or disabled people. Certain types of situations make having convenient access to a house vital. Getting a key safe installed will ensure that your beloved family members receive emergency help or medical care faster.
What other locksmith services we offer
From professional lock repair solutions to door replacement, here are the other locksmith service options you can book with us in London:
Frequently asked questions
Q: Can a key safe invalidate my house insurance?

A: There is a chance that your property insurance could become invalid if your keys are used by someone else. We advise you to contact your insurance company before you get a key safe installed, so you don't risk making your home insurance void.

Q: Do you supply the key safe or do I have to buy one?

A: You can either get a Master Lock key safe from us or we can install the one you've chosen and bought yourself - whatever option best suits you.

Q: Where are you going to install my key safe?

A: For best results, we highly recommend getting your lock box fitted on a solid brick wall.

Q: How long does the key safe installation service take?

A: This type of service doesn't take long to complete - the technician will need somewhere between 30 minutes and 1 hour to install the lock box.
Q: Do I need to provide anything for the service?

A: You don't have to worry about anything. The professional locksmith will come fully equipped with all the necessary tools for the job.

Q: Is there something I have to do before the service starts?

A: All you have to do is show us where you want the key safe installed. Again, we suggest placing the lock box on a solid brick wall for maximum security.

Q: What is your area coverage?

A: We cover all postcodes located within M25.
Key safe installation service across London
Central London
East London
North London
South London
West London
View all areas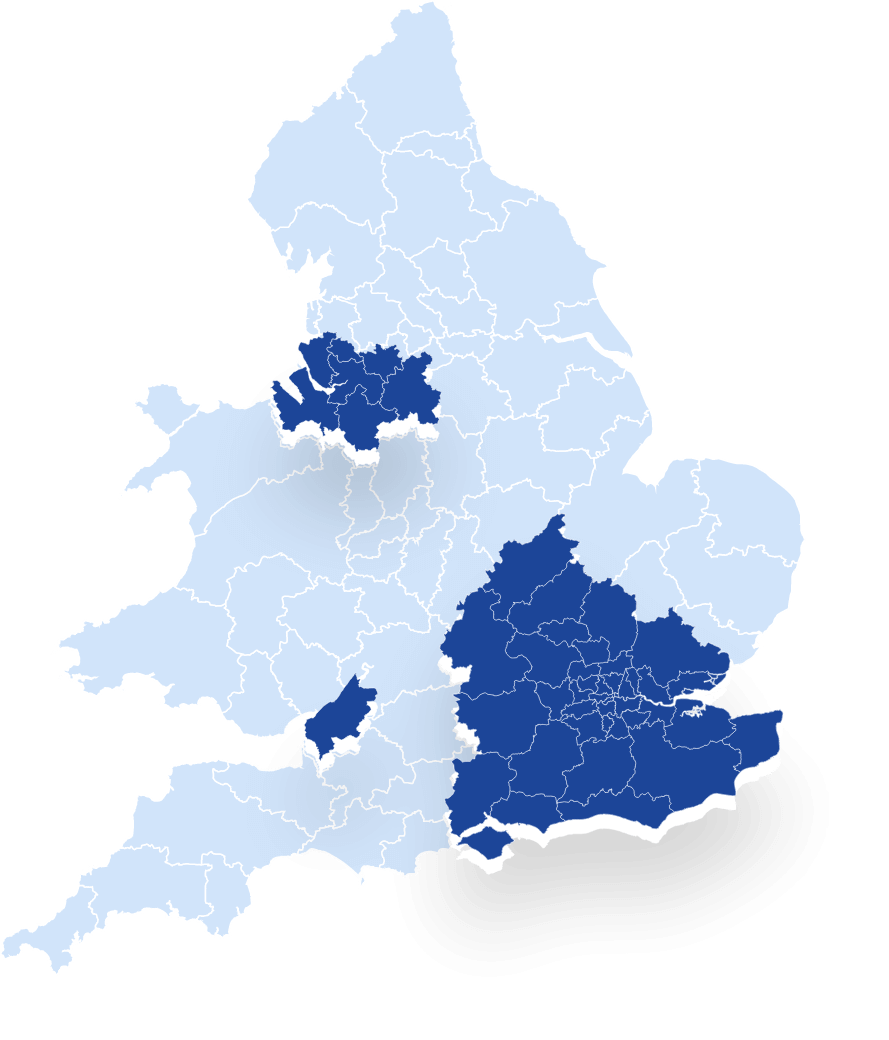 Book your key safe installation service today!