Professional Japanese knotweed control and removal by local experts
Japanese knotweed removal is not a DIY task - leave it to trusted and experienced gardeners.
Our service coverage is nation-wide
You get 5 to 10 years service guarantee
Book with us and you get a free on-site survey
Treatment by a reputable knotweed control company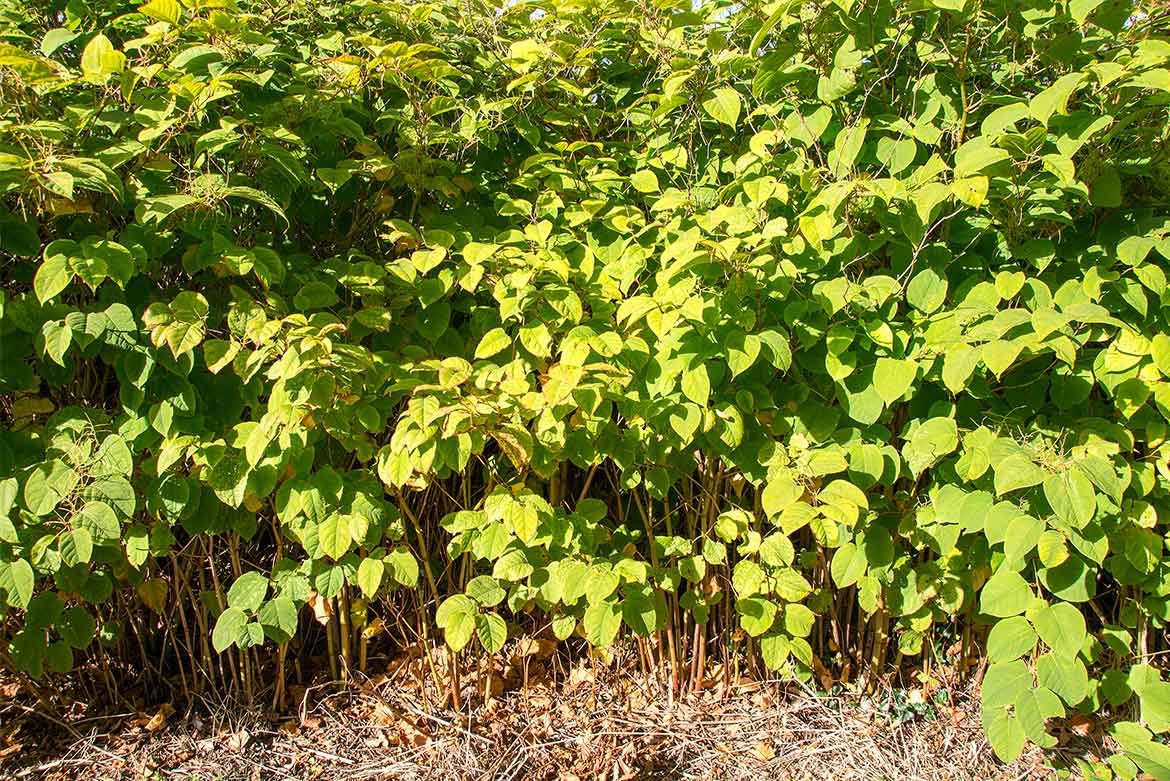 What does Japanese knotweed identification and treatment include?
Japanese knotweed is a rapidly spreading and growing plant, which suppresses the growth of any vegetation near it. Even though this type of weed dies in winter, in summer it can quickly reach up to 2m in height. The other danger of this particular type of weed is that it can spread from garden to garden. Its eradication requires a lot of effort, determination, and time.
If you book our Japanese knotweed removal service, you will get a free on-site survey to identify the plant. We work with special knotweed control companies in the UK because this type of weed requires a lot of attention and expertise to identify.
How does an identification service go:
You book our service and request a free on-site inspection of the plant.
An expert visits your property, evaluates, and confirms the presence of Japanese knotweed in your garden.
Upon request and at an additional charge, you can receive a detailed written report about the established Japanese knotweed spread on your land. You will receive the report within five days after the inspection.
If you wish to proceed with the removal process, you will receive an eradication plan and a quote for the service. The plan can be with a longevity of 5 to 15 years. In such a case, your report fee is deducted from the quotation for the service.
Then, the knotweed treatment and eradication plan are applied.
What methods we use to treat and eradicate Japanese knotweed
You are legally obligated to declare a knotweed problem and take care of it so it doesn't spread to other areas. This type of weed is very resilient and stubborn, and the management plan to eradicate it may last from five to fifteen years.
Fantastic Services works with trusted knotweed contractors that specialise in dealing with this type of plant. There are several ways to treat this weed, depending on its proliferation. Some of the methods are:
Stem injection;
Herbicide treatment;
Root barriers;
Excavation of the plant;
Sifting and screening.
If you aren't sure whether the weeds in your garden are Japanese knotweed or not, call us for an inspection before you treat it in any way. DIY weeding is often pointless. This plant can regrow in no time from the tiniest root remaining in the soil (as small as 2mm).
We will send an experienced gardener to survey your garden and establish whether you're dealing with Japanese knotweed or a regular type of weed. Upon discovering it's the former, you will have to book a service and leave the job to the experts.
Frequently Asked Questions
Q: Can I sell my property if there is Japanese knotweed in the garden?

A: You can, but you have to mention it to your estate agent and potential buyers. You are legally responsible for informing your council about its presence and for not spreading the plant.

Q: If this plant is so serious, can it be the reason I don't get a mortgage?

A: That would depend on the lender. Some may reject your mortgage application, but others may rely on a report from a surveyor. The surveyor evaluates the risk of the property and whether it can be sold in the future. Some lenders may even request you hire a Japanese knotweed removal service before they approve your application.

Q: Can I dispose of Japanese Knotweed with my other garden waste?

A: No, you cannot. Japanese Knotweed is classified as controlled waste under the Environmental Protection Act 1990. This plant should be disposed of in specifically licensed landfills and only by licensed waste carriers.

Q: Is there a best time to treat Japanese knotweed?

A: If chemical treatment will be used, the best time to do so is in summer when the plant is in its prime. Other than that, it doesn't matter much when the service is performed.
Q: Do you deal with other invasive plants?

A: Yes, they do. They deal with Giant Hogweed, Buddleja Davidii, Horsetail, Himalayan Balsam, Ragwort and more. Contact us for more weed identification and eradication services.

Q: How much would your Japanese knotweed removal service cost?

A: It depends on the level of infestation on your property and the treatment plan that you choose. We only give quotes after an on-site survey. The written report costs £360 including VAT. This cost is deducted when you book the removal service with us.

Q: Can you guarantee Japanese knotweed eradication?

A: Yes, we can guarantee it. You will get between five and ten years guarantee, depending on the treatment plan you choose.
Cities and areas where we offer this service:
Camden
Central London
East London
Greenwich
Hackney
Hammersmith and Fulham
Islington
Kensington and Chelsea
Lambeth
Lewisham
North London
South London
Southwark
West London
View all areas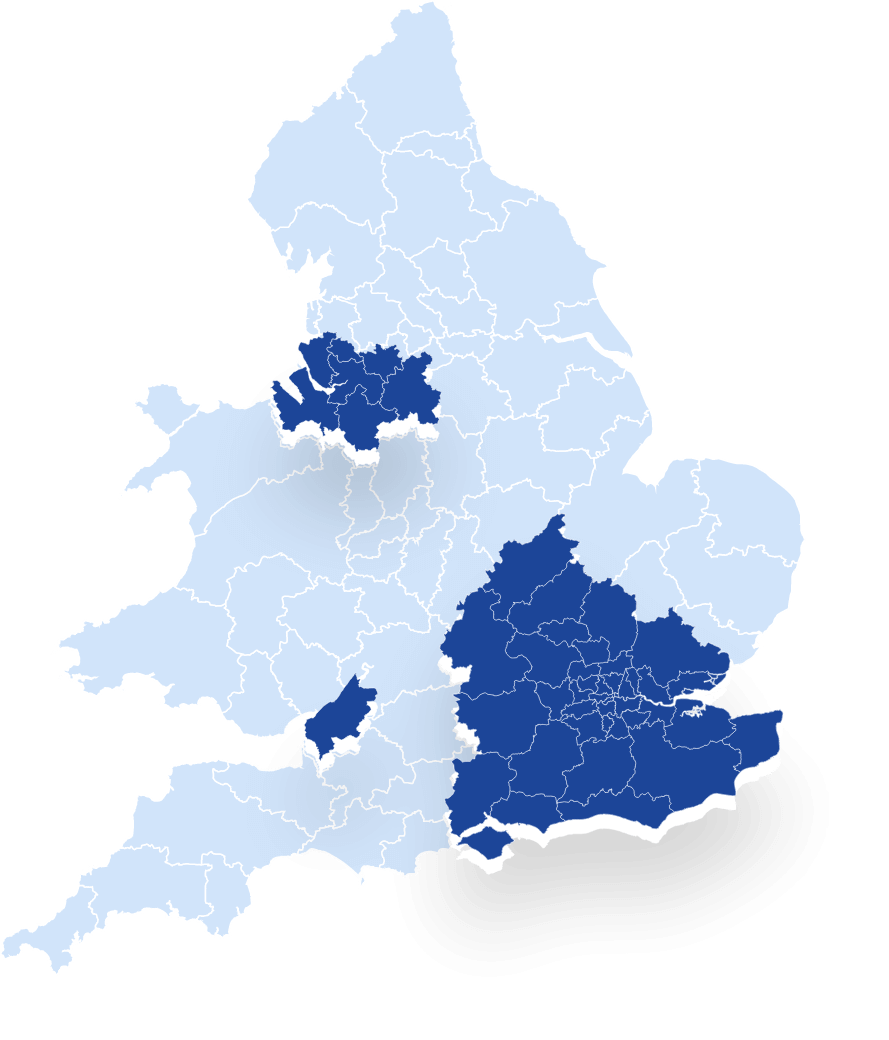 Schedule your Japanese knotweed inspection with a couple of clicks!