The property photography service in London will boost your chances of renting or selling your place fast
Get ahead of your competitors by hiring a property photographer!
Professional property photographers with top-notch equipment
Applying attention to detail and artistic vision
Expert post-production and photo-editing within 48 hours
Fast online booking & same-day slots, subject to availability
Get your professional property photos in 4 simple steps
1.
Book your property photographer service online by filling the booking form or just call us.
2.
On appointment day, the property photographer will ensure your estate looks its best (may rearrange small furniture and decorations if needs be).
3.
Shooting will begin with the use of high-quality photo equipment and a focus on detail.
4.
You'll receive selected and beautifully retouched images of your stylish and attractive-looking property.
Why entrust the representation of your property in London to a Fantastic professional photographer?
On-demand property photography services
Fantastic Services offers attractive property photography service packages, which are designed to give you the best chance to showcase your property in the most favourable light, whatever the reason behind it might be. Are you a private landlord with a few flats to rent or an investor, ready to put your newly built office space on the market? Or maybe, you are a real estate agent with a list of properties to sell? Regardless of what your specific needs are, we will help you represent the interior and exterior of the property in the best possible way.
We all know that competing successfully in the overcrowded online property and hospitality market depends heavily on the quality and realistic digital exposure of your investment, place of business or client's property. Visual marketing done the right way is what can make or break your potential property deal or holiday accommodation sale.
We work with professional property photographers in London, who are famous for their diligence, an eye for detail, creativity and years of experience. With our assistance and quality results, you will improve your chances of achieving your goals fast by winning over potential clients, buyers or tenants.
Skills and professional photo equipment for beyond-expectation results
With today's smartphone technology and its image-snapping capabilities, everyone is on to taking amazing photos to share with friends and family on social media. But when it comes to professional photography, using your iPhone camera may not be enough. This applies especially when money or business matters are involved. Or in other words, why risk DIY-ing the photos of your Airbnb rental, hotel, restaurant or property for sale and bodge the opportunity to reach your business objectives fast when you can leave the task to a professional property photographer, who's got the artistic skills, an experienced eye for the best angle and lighting, as well as the right equipment, of course?
With us, you'll get exactly this - specialist technical skills, the latest equipment and proven talent. We work with selected real estate photographers in London, who take each job at heart and with passion. As every property is unique and each client has different goals and priorities, you can rest assured that the property photographer we assign to you will invest himself to bring the best out of your property by producing emotionally-driven images.
We help you accomplish your property-related goals fast
Selling or renting a residential or commercial property, or simply advertising your hospitality/food-service business, is an objective that can be achieved faster by "exposing" professionally its interior and exterior online or off-line. And let's not forget that you usually have a limited period of time for your property to stand out online, in order to get the best asking price. So, using the expertise of a specialist property photographer is one of the key aspects when it comes to reaching your targets. After all, a potential buyer/tenant or business client will spend just a few seconds on a said listing among numerous property ads. Therefore, investing in professional photography is a must if you wish to get that important lead or viewing.
The Fantastic photography experts will attract the right audience by focusing on appealing features of your property interior, bringing out original fixtures and unique aspects of individual rooms, as well as specific architectural elements of the building's exterior. The property photographer we send will also move around light furniture if necessary, rearrange decorative items and remove/hide distracting or unappealing pieces, you may have missed to put away, be it a chipped bedside table or a worn-out mat.
In addition, you can also order the production of the floor plans of your property and thus, improve your opportunities to get the right client, buyer or tenant faster and more easily.
Post-production that will result in the desired photographic masterpiece
Taking the photos is only half of the job, of course. Highly specialist photo-editing skills are required to actually produce the final images. And trust us, the Fantastic property photographers have got what it takes to create strikingly engaging digital and printed photos of your property interior and exterior, as well as your outdoor space if needed.
With their razor-sharp focus, advanced software tools and applications, as well as creativity and technical skills, the expert will retouch and enhance each selected property image to achieve the best possible result.
Your photos of the highest quality will be submitted to you within 48 hours. Furthermore, you can have 2D or 3D floor plans of your property interior additionally sent to you, upon request. Last but not least, subject to extra charges, we can provide you with all the files (unedited) from your photo session for future use, reproduction and enhancement.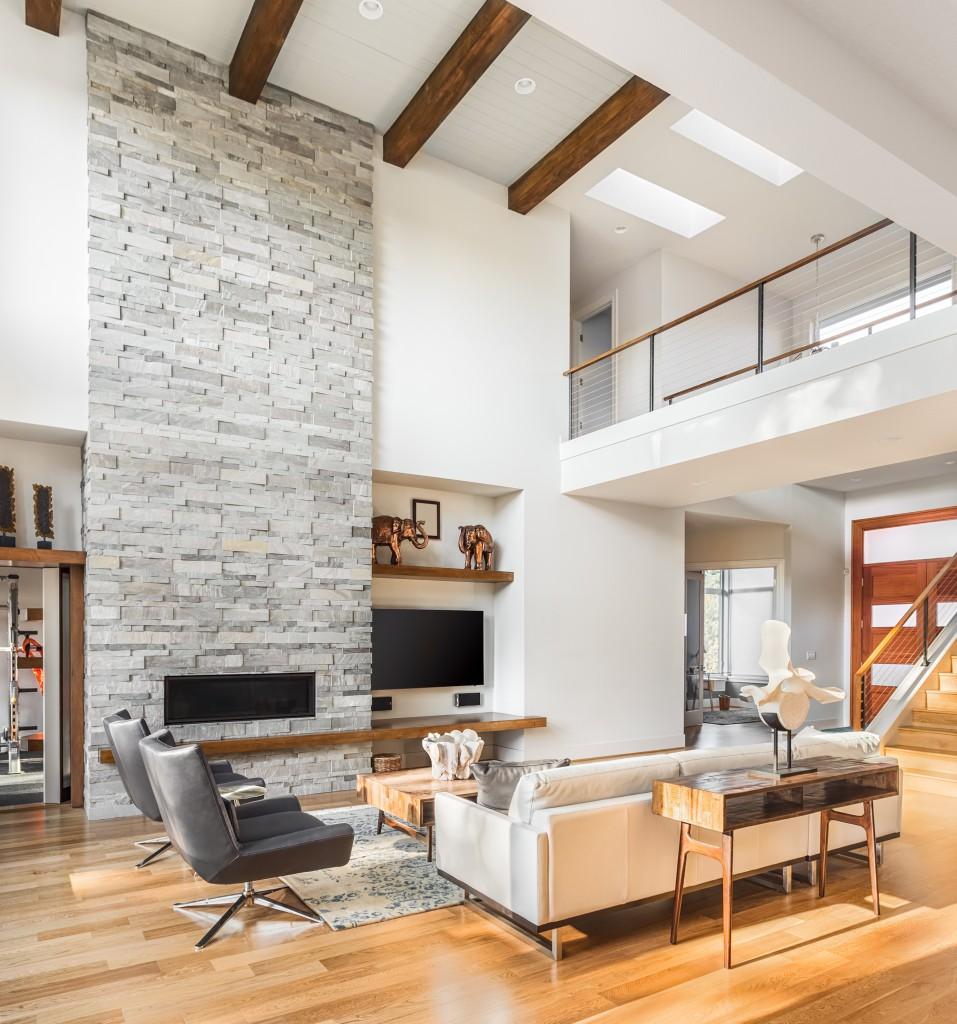 What do you need to do before the photography service?
Before the Fantastic property photographer arrives, we ask you kindly to prepare your home, client's property or place of business for the shooting session.
Tidy and clean rooms are of top priority if you want the photos to look great, of course. So, to avoid any delays with the photography service, please, make sure that all the rooms are nice and clean. We should note here that landlords and letting agencies will have an easier time if they book a property photographer after an end of tenancy cleaning service.
Right then, check out the list below and ensure that the premises look their best for the camera!
Kitchen - An immaculate looking kitchen with sparkling clean appliances is a must if you want to attract potential buyers or tenants. Remove your memorabilia from the fridge, i.e. any magnets, and hide away the worn-out looking toaster and kettle. A bowl of fruit can look appealing, though, on the table.
Living room - Again, clean and dust all the surfaces, draw the curtains or open up the blinds to let natural light in. The TV should be turned off, for sure. Tidy up any bookshelves, so books look organised. You can put on display some decorative elements, like a candle holder or a vase with flowers, but generally, keep it all minimalist.
Bedrooms - All bedrooms should look tidy, too, without any clutter on focus. Make sure to put your best-looking bedding. Fluff up the pillows and your job's done. Personal items, such as toiletries, garments and any devices like your tablet or Kindle, should also be put away.
Bathroom - Do your best with your bathroom, in order to make it look hygienic and welcoming. Put away, again, everything that will distract the eye of the beholder. The only thing you can leave out on display is a fluffy light-coloured towel, for instance.
Front and back garden - The exterior shots also matter when it comes to advertising your property. Your backyard should be tidy without any clutter and junk in view. Also, remove any vehicles at the front of your property or from your driveway. Ask the neighbour to cooperate with moving theirs, if needs be.
Extra tips - In addition, hide away any rubbish and paper bins. They simply don't contribute anything to a said shot. When the time comes, all doors are best left open, as this way, the property will look more spacious. Last but not least, make sure that pets are not in the way of the professional photographer's work. They might be cute, but the last thing you want is him or her repeatedly taking pictures of the same spot or from the same angle just because Molly the cat decided to jump on the table, mid-action.
What our property photography service entails
You've got the picture by now but let's see what you can expect from our professional property photography solutions:
Preparation and planning - The photographer may move around light furniture, advise you to remove items or rearrange decorative elements.
Setting up the equipment - Once the high-end equipment is set up, the shooting session will begin, room by room.
Using natural light to your advantage - The photographer will use the natural light to capture shades and tones of specific objects, in order to represent individual rooms in the best possible way.
Shooting with a focus on interesting features - That original fireplace or trim work and mouldings on the ceiling will be emphasised expertly in the picture, of course.
Maximising space by using different angles - Don't worry if you find the photographer, lying on the floor and trying to make the living room bigger from a particular angle!
Image post-production - The specialists we work with will retouch and enhance your pictures by applying their expertise and using the latest software tools. The price and duration of the service will depend on the number of photos you want afterwards. You also have the option to receive unedited photos for a fee. You'll receive your photos 48 hours after the service.
Additional services - Our floor planning service can be added to any property photography package, just ask in advance!
As mentioned earlier, you can hire a Fantastic property photographer, regardless of what your needs and objectives are - trying to attract Airbnb guests, put your property on the market, advertise your B&B, or get new tenants - we've got you covered!
Frequently Asked Questions about Property Photography
Q: How do you select your property photographers?

A: We only work with photographers, who have been fully vetted for their experience, skills and reliability.

Q: Can I get the same photographer next time I need your services again?

A: Absolutely. Just contact us well in advance to ensure that the professional is available for the time and day you have in mind.

Q: Can I see an example of the photographer's work before hiring them?

A: Yes, of course. We can provide you with samples from their portfolio.

Q: Can I order prints of my property photos?

A: Yes, subject to extra charges, we can print out as many photos as you require.
Q: Can I get all the photos taken during the session?

A: Again, if you wish to receive all the files, including those, which have not been deemed great for editing, we can send them to you for an additional fee of £75.

Q: How long does the service take?

A: Depending on the size of the property and any additional tasks, such as rearranging furniture, removing items out of sight, the session may take between 1 and 3 hours.

Q: What is your coverage?

A: We can serve residential and commercial clients anywhere in Greater London, within the M25 zone.

Q: Is there anything else I should know about your service?

A: Please, note that we don't recommend taking property photos in the evenings, or in other words, in artificially lit environments.
Get your bespoke visual property marketing package in London now!