Expert handyman services in North London
Guarantees the improvement of your home's comfort and safety
Hourly-based services;
Same and next-day appointments;
Efficient and polite handypeople.


1. Book your appointment online

Schedule your handyman service via our online booking form or the GoFantastic app. Everything will be organised in seconds for the day and time convenient for you.

2. Say hello to the friendly handyman

Time to meet up with the scheduled professional. You can greet them either at your property or arrange a quick key pick-up from a close-by location.

3. Sit back and relax

Enjoy satisfying results without lifting a finger. After the job is done you can inspect it to make sure that everything is done properly.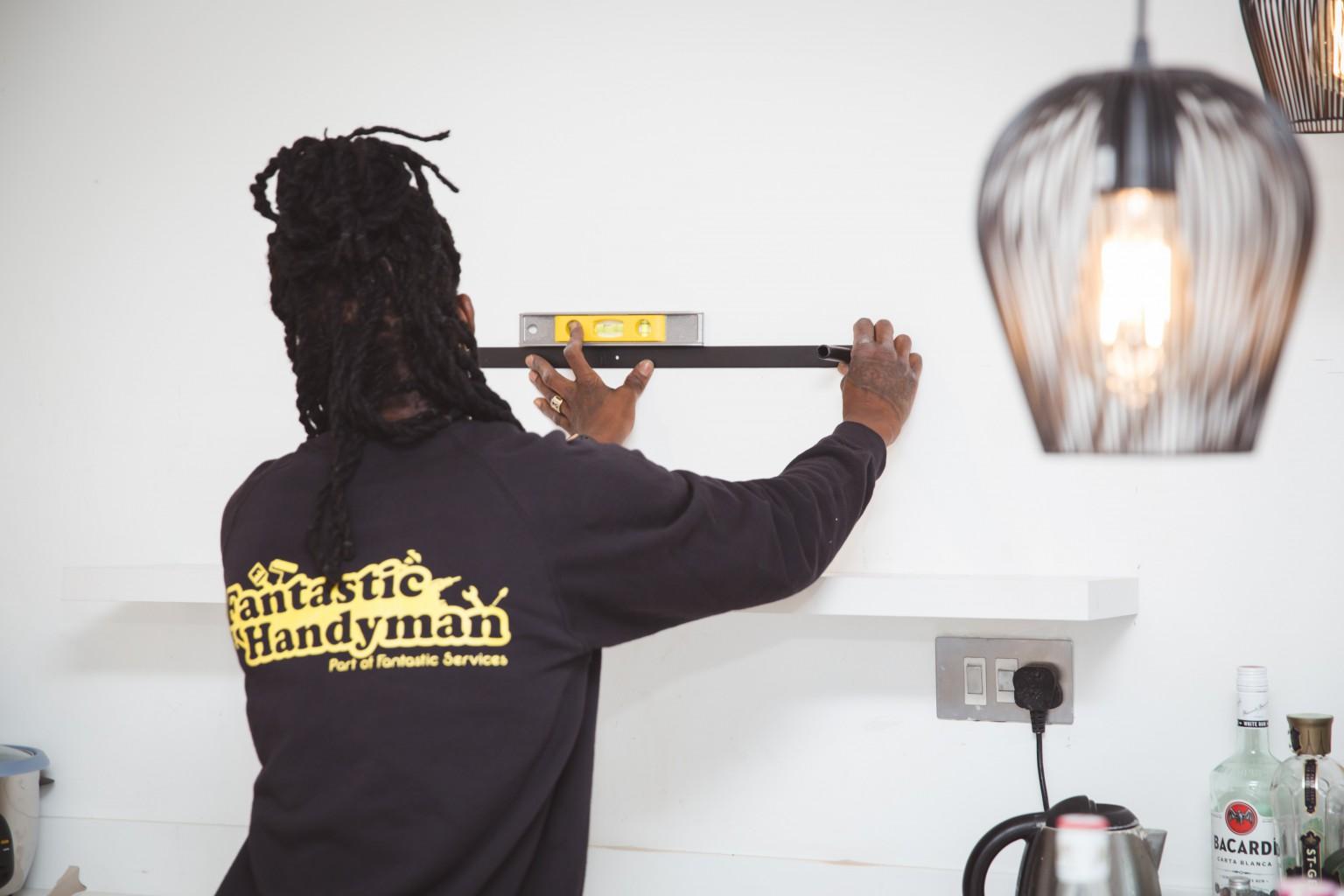 Why should you choose us for your handyman needs in North London
If your home desperately needs some repairs, or you need something installed or uninstalled, repaired, or mounted, and you don't know how to do it yourself, Fantastic Services is here to assist. From simple jobs like tv mounting and picture hanging to carpentry and kitchen repair services, we undoubtedly offer what you might be looking for.
Providing affordable hourly services;
Purchasing and delivering additional materials if needed;
100% satisfaction guarantee.
Professional and well-mannered handypeople
The handymen that Fantastic Services employ have lots of experience and knowledge gained by our Fantastic Academy training program and are also polite and easygoing people who aim to provide you with the best service possible. What's more, they will bring everything necessary for the job at hand.
Supplying all the needed tools and equipment;
Fully insured and experienced handymen;
100% guaranteed quality of workmanship.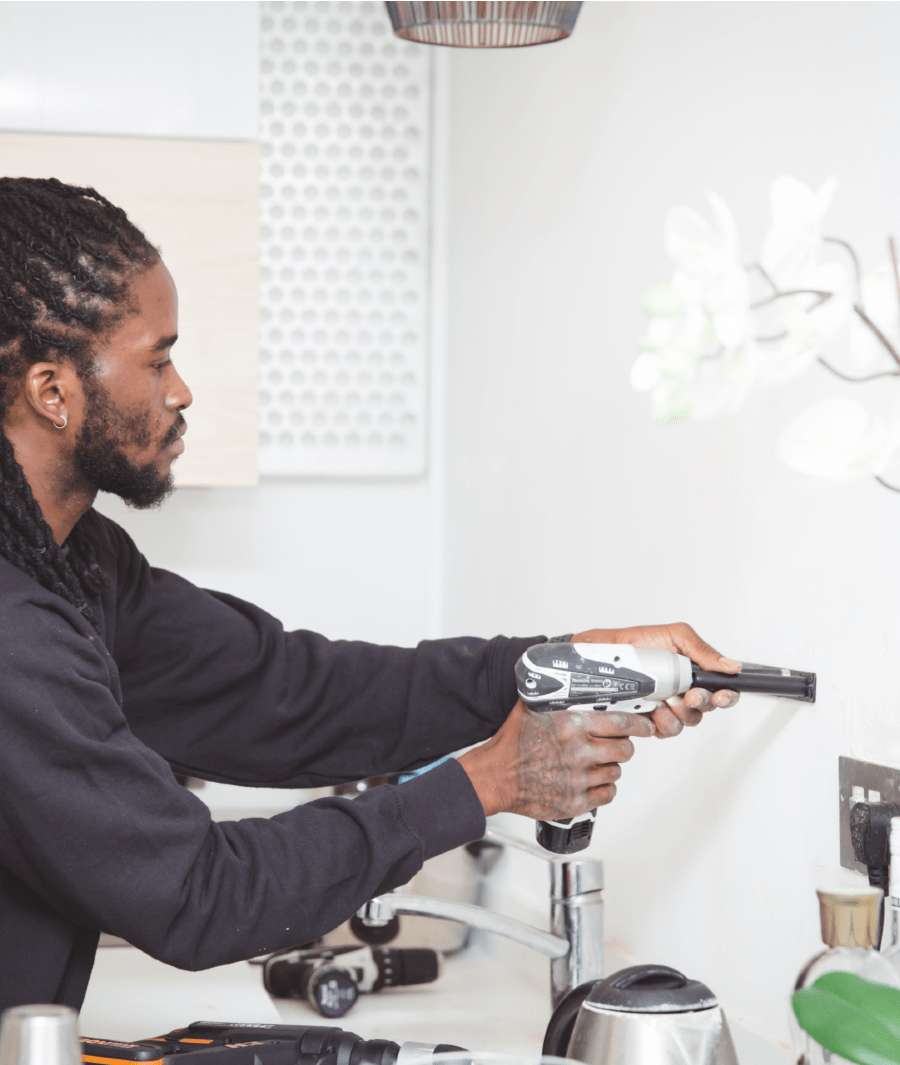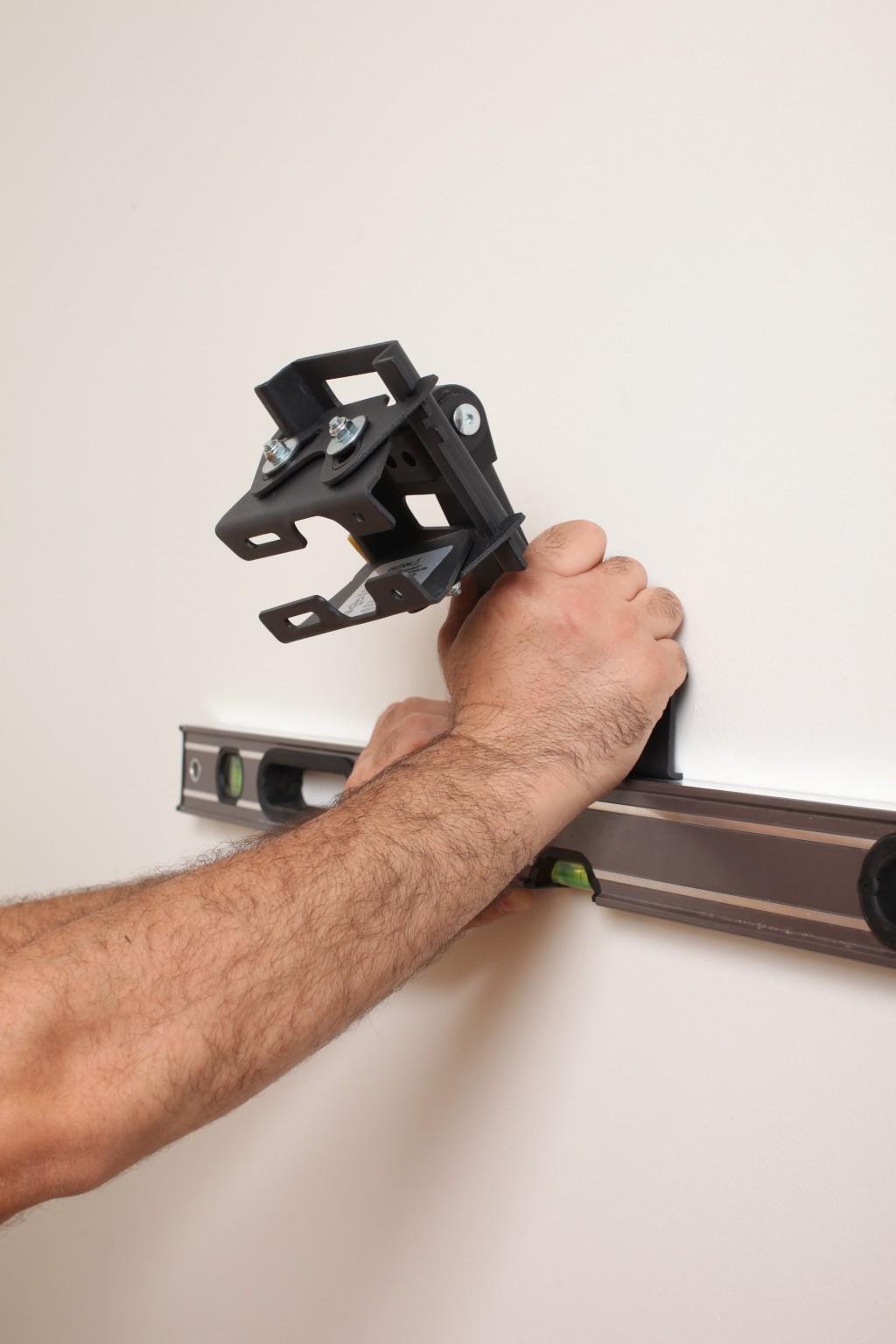 Commonly booked odd jobs in North London
Pictures and mirrors hanging
If you want to enhance your home's decor with a beautiful picture, or you have bought yourself a new mirror but don't have the necessary equipment or skills to do it properly without possibly damaging your walls - you have come to the right place! Our skilful and highly knowledgeable handymen can install all types and sizes of pictures, be it small, medium or large in size, framed murals and maps, framed paintings and canvases, whiteboards and many more!
Blinds and curtains fitting
Whether you need a new pair of blinds or curtains fitted for your home or workplace, our skilled handypeople will gladly help you. They have the skills and know-how to install whatever type of curtains or blinds you have chosen for your place.
TV wall mounting
Before the service, please, have the TV and mounting brackets available in your home. If you're wondering what will be the best place for your new TV and you can't seem to decide, our expert handyman will gladly advise you. After all, they have the experience and knowledge to install any type and size of TV on every kind of wall. Your newly purchased TV unit will be installed in no time, so you and your family can enjoy your favourite shows.
Services you can additionally book in North London
Painting and decorating - Creating a refreshed and revitalised look for your home or office is one of the services that our experienced painters and decorators excel at. They will arrive fully equipped with all the necessary tools and equipment that are required to deliver quality workmanship. Not only do we focus on painting walls, but we also offer refurbishment of wooden elements like doors, door frames and skirting boards. After completing the tasks at hand, we guarantee cleanliness by putting protective sheets on the floor.
Tiling & Grouting - Our tiling services include:
Tile Installation: Our skilled tilers excel at installing floor and wall tiles in any room of your property, ensuring a professional and precise finish.
Grouting: We offer grouting services that involve removing old grout and replacing it with fresh grout between the tiles. This process enhances the appearance and durability of tiled surfaces.
Sealing (optional for porous tiles, such as slate): If you have porous tiles that are more susceptible to wear and moisture, our specialists can apply a specialized sealant at your request. This sealant acts as a protective layer, safeguarding the tiles and extending their longevity.
Kitchen and bathroom fitting
Revamp your bathroom, shower room, toilet, or ensuite with our expert fitting services. We specialize in floor replacement, accessory installation, bathroom furniture mounting, wall cladding, tiling, grouting, and wiring.
When it comes to kitchens, we customize our services to meet your specific needs. Our professionals excel at plumbing, tiling, electrics, painting, appliance installation, and kitchen cabinet services, including assembly, installation, and refacing.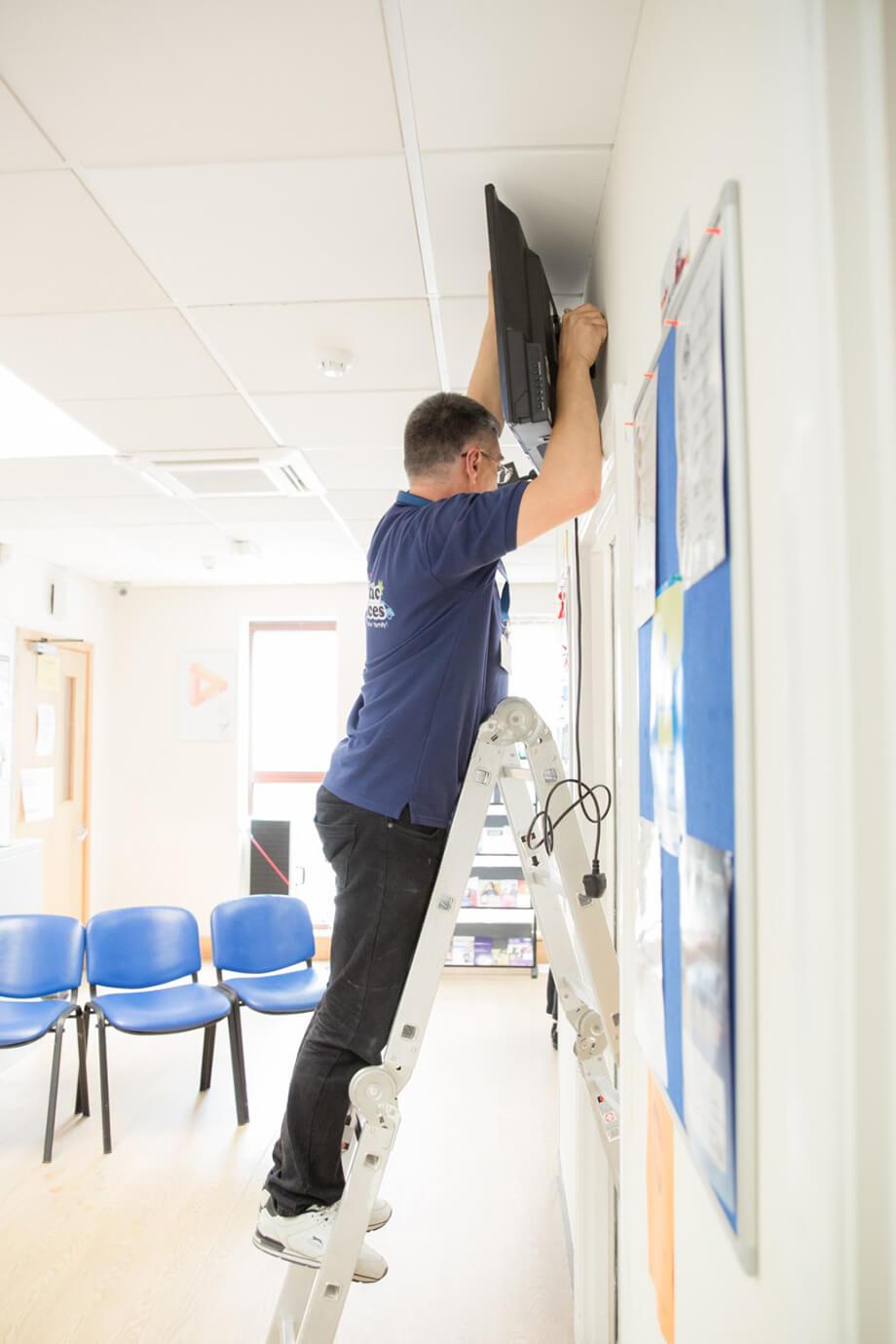 Before and after our handyman service in North London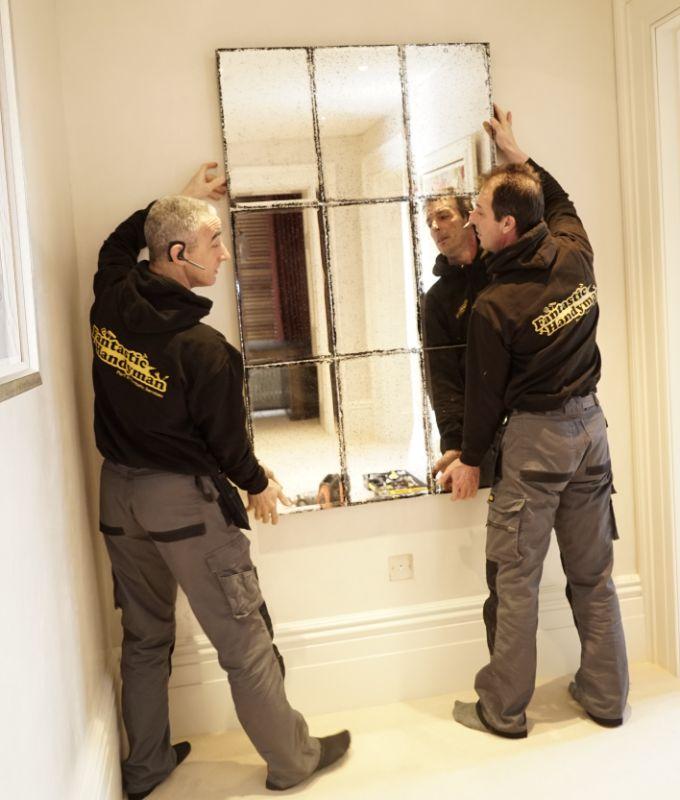 Before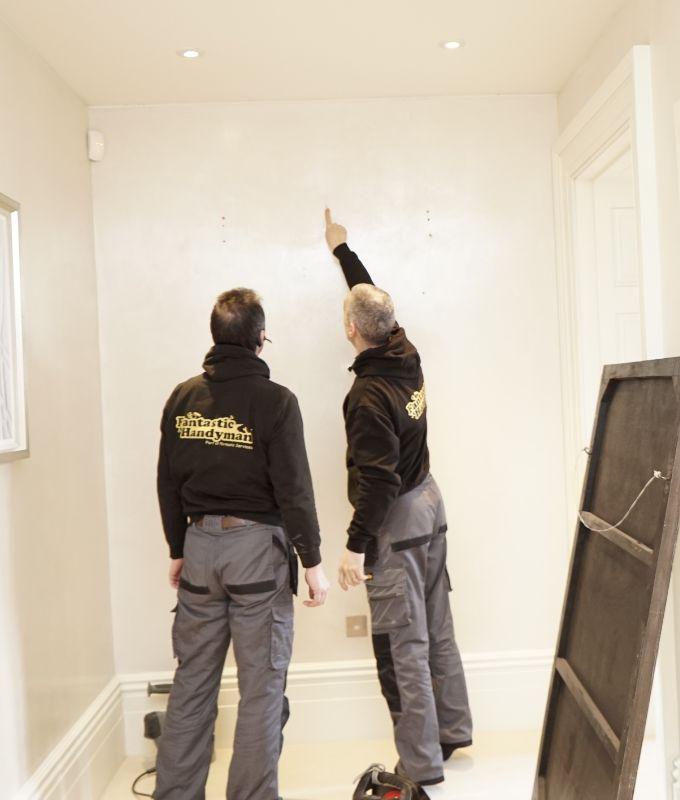 After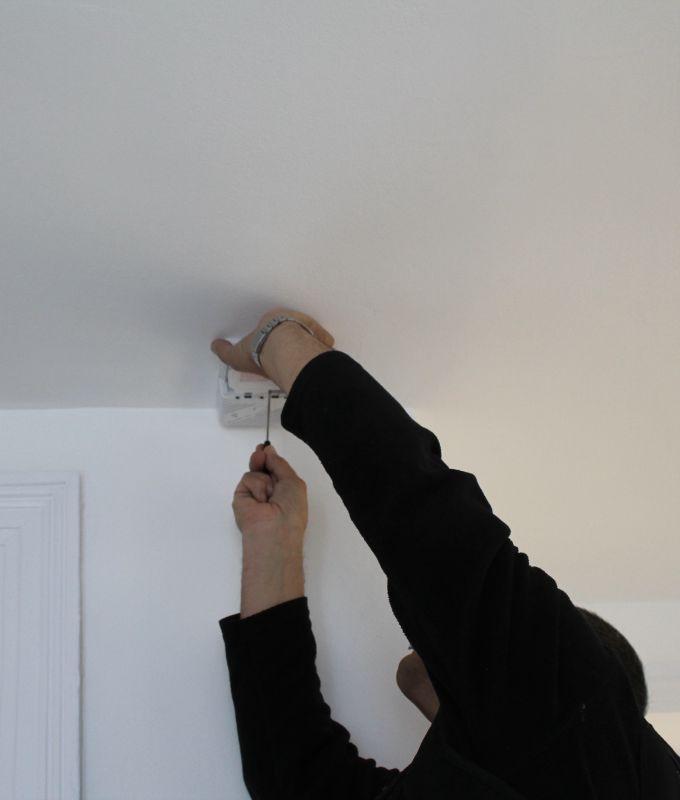 Before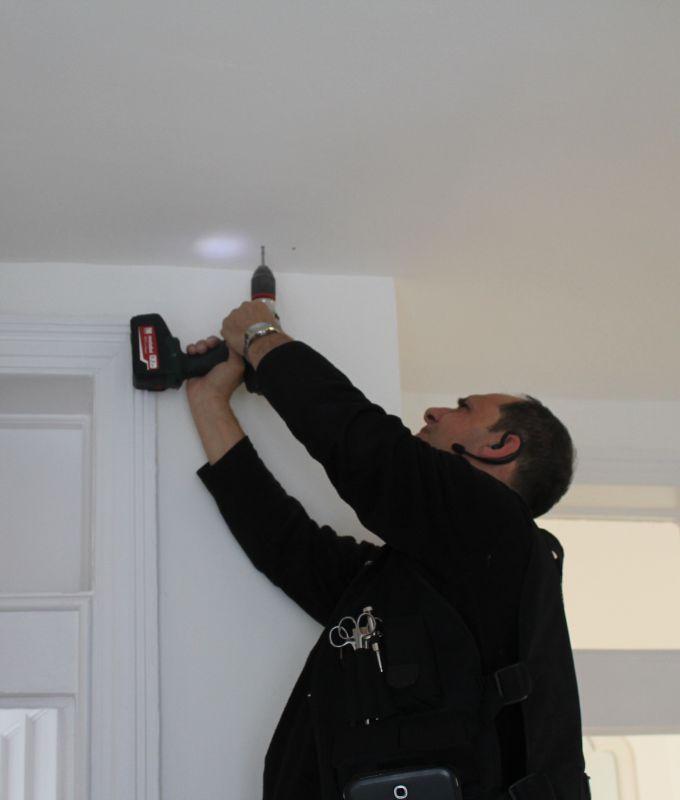 After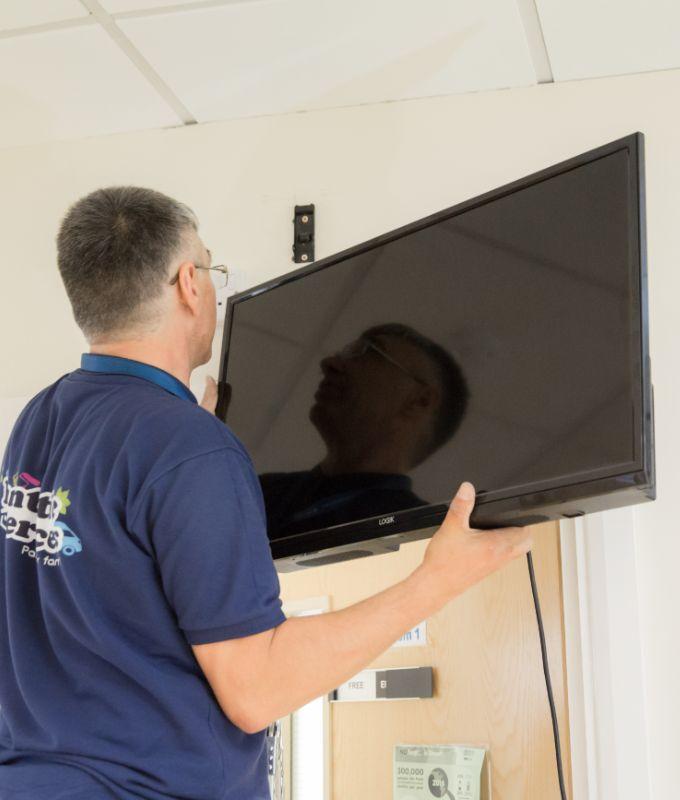 Before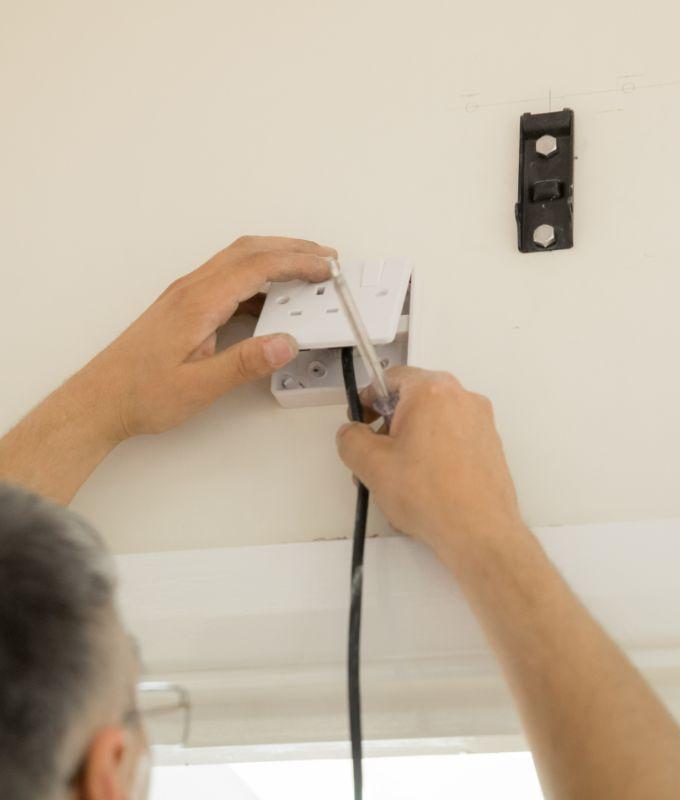 After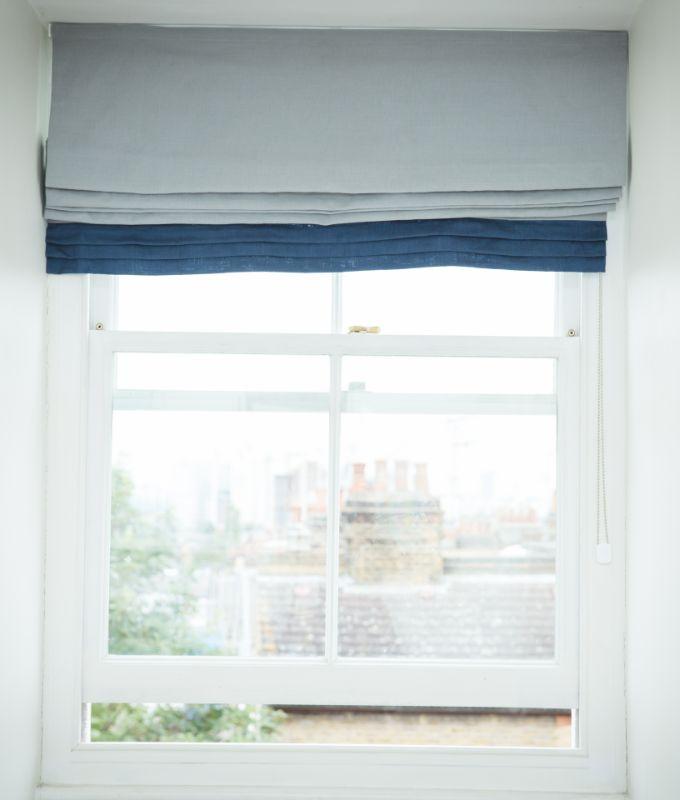 Before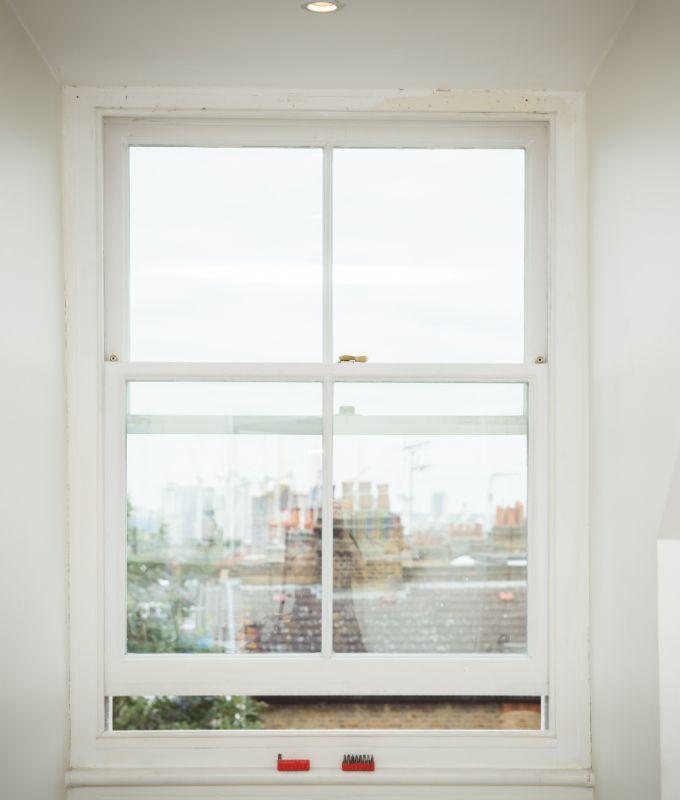 After
A complete list of handyman services
Frequently Asked Questions
Do you repair mirrors or a crack on a picture frame?
Sadly, we cannot repair cracks in mirrors or picture frames, but we are happy to help you hang your new mirror or artwork.
How much time will you need to install my blinds?
Of course, this depends on their number. Domestic services generally last between 30 and 60 minutes. In one hour, a handyman can install up to three blinds. Note: If the blinds need be cut to size, the job may take more time.
I cannot decide on a location for my TV. What should i do?
Having a handyman help you with this is no problem at all. Ideally, it should be mounted at eye level, with the wall studs, the power sockets, and the power plugs considered. To have more flexibility, your TV can be mounted on a swivel or tilting bracket.
What is the price of the handyman service?
The service is based on an hourly rate. Appointments last for a minimum of one hour. As soon as the first hour is up, we charge on a half-hour basis. We only charge you for the time actually spent on the job and completing it to your satisfaction.
Do you offer same-day handyman services?
We can arrange this, but it depends on availability. In most cases, we can send a professional to assist you is the next day.
Can I book an after hours service?
Yes, you can. Just enter your post code in the booking form and see the real time availability.
Can't find the answer you're looking for?
Visit our Help Center.
Don't hesitate to contact us and get all the odd jobs around your house swiftly taken care of
Develop a business with Fantastic Services
Have you ever dreamed of owning your own business? Now is the time to make that a reality with Fantastic Services! Our award-winning franchise can provide you with an opportunity to start up in the world of professional cleaning, pest control, gardening, removals and tradespeople services.