Quick waste removal solutions for your London property
Tell us what you need to dispose of or send us a picture and get an instant price estimate
Same-day, weekend & after hours availability
Avoid the council waiting list
Complete service which includes labour, transportation, and disposal
Free surveys 7 days a week
Dispose of a variety of items, both large & small
Nature-friendly – your waste heads to the closest recycling centre
Household waste removal prices

As a member of the Fantastic club, you can get £30 OFF for 10 different services within 1 year.
Cubic Yards
Weight
Time Loading
Fantastic Club price
Standard price*
Min charge
max 50
5 min

£37

£67
3
max 250
15 min

£90

£120
6
max 500
30 min

£145

£175
9
max 760
45 min

£200

£230
12
max 1000
60 min

£265

£295
*The prices are based on the VOLUME and the WEIGHT of the waste for collection.
Our prices include: labour, loading, transport, disposal fees.
If your load is more than 12 cubic yards/1000 kg and require more than a full load of our van we will be able to arrange the service for you with a second visit at the rates stated in the price list.
Join the

Fantastic Club and get:
£300 in credits
Preferential member rates
Domestic cleaning from £13/h
Real-time arrival tracker
Priority booking & case handling
Please tell us about your needs so we can design a better service for your business and give you an estimate.
Call 020 3746 1062 for a quote or contact us here.
How it works
Step 1: Contact us
Simply let us know what needs to be cleared and taken away. It might be an entire room, a single heavy object or various household bits and bobs. You can send us a list of items or even pictures of the unwanted items.
Step 2: Get a quote
Based on the description (or pictures) of your waste, we will be able to give you a rough estimate for the work. Please keep in mind that the final quote for your flat clearance service will be given once the waste removal operatives are on the site and are able to evaluate the refuse themselves.
Step 3: Set your appointment
You can choose any time of the day, any day of the week, even weekends and bank holidays.
Step 4: Meet The Waste Removal Team
You can have all of your waste gathered conveniently and ready for the pick up or you can leave all the labour to the experts. Please make sure that the team will have access to the waste/items for disposal.
Step 5: Say farewell to the rubbish
Once everything is removed and safely loaded into the vehicle, the waste removal specialists will set course for the nearest tip to dispose of it. All you have to do next is to enjoy all that newly acquired free space.
The types of household items we collect
This service is the perfect solution when you need to dispose of:
Furniture
Appliances
Electricals
Old clothes
Drapery
Miscellaneous items
General household waste
If you need to clear an entire room, the loft, the basement or your garage, for instance, the waste removal experts can lend you a hand for an extra charge. They will load everything in their vehicle and take it to the nearest rubbish tip. And rest assured – our domestic waste clearance will be done with the environment in mind.
Frequently asked questions
Q: What is your availability?

A: Our regular work hours are from 9am to 5pm and the service is available every day of the week, even on weekends and bank holidays. You can also opt for an early morning or after hours appointment.

Q: What is your coverage?

A: All London areas within the M25 and Greater London. Contact us for more details.

Q: Do I have to load the items myself?

A: No, you can leave the heavy lifting to the waste removal professionals.

Q: How are you going to dispose of the refuse?

A: The team will take it to the nearest waste recycling centre where the items will be distributed for recycling.
Q: What if a certain item is too large and I can't get it out of the house?

A: The team brings basic tools and they will be able to disassemble it.

Q: What type of electrical goods can you deal with?

A: Basically anything you can think of. However, keep in mind that we will charge an extra handling tax for the safe disposal of fridges, refrigerators, air conditioners, microwaves, and sometimes – television sets.
Part of the areas where you can book house clearance:
Camden
Central London
East London
Greenwich
Hackney
Hammersmith and Fulham
Islington
Kensington and Chelsea
Lambeth
Lewisham
North London
South London
Southwark
West London
View all areas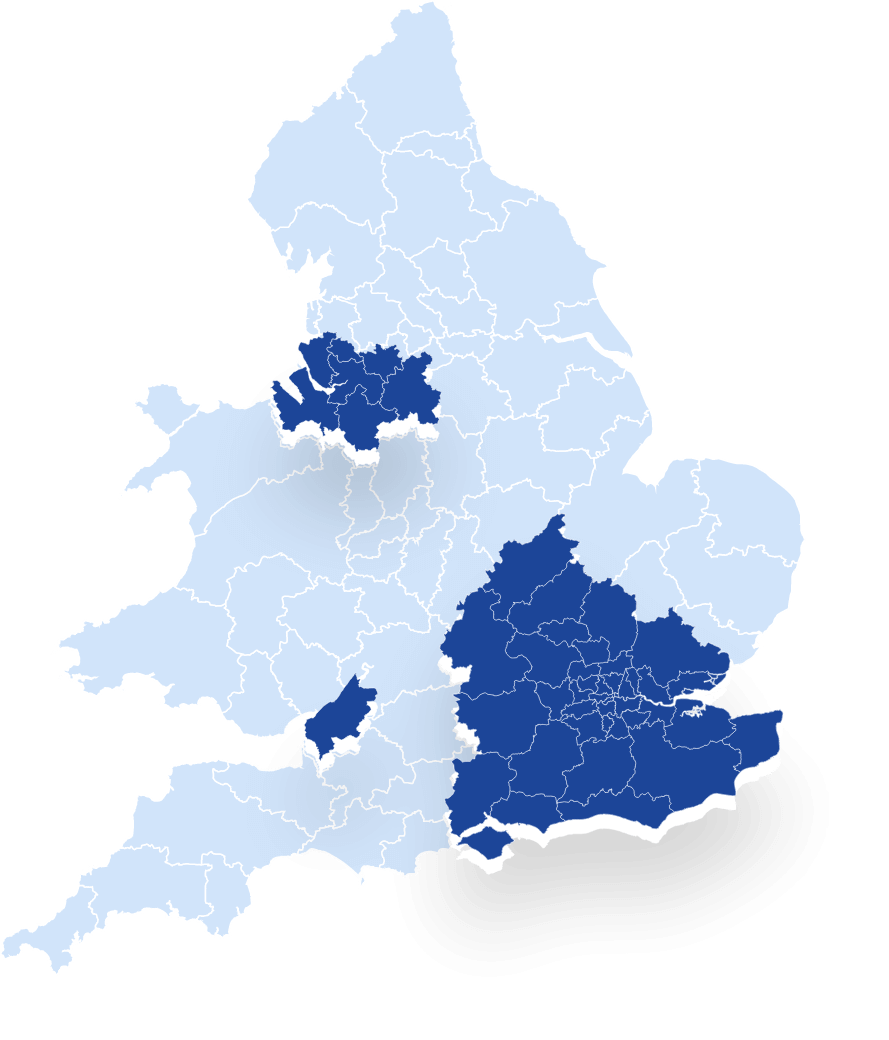 We can do much more than household waste disposal:
Ready to clear your home?