Brickwork services in London by skilled landscaping experts
Get your bricklaying project done professionally, be it a curved driveway or a decorative brick fence!
A variety of brickwork projects completed
Materials delivery available, upon request
Skilled and insured bricklayers near you
Flexible schedule and real-time availability
Your bricklaying service completed in 4 simple steps
1.

Share your brickwork project ideas

Tell us what you need and book your survey online by using the online booking form or our GoFantastic app. Alternatively, use our contact form!

Discuss your vision with the landscaping team during the on-site survey and confirm with them whether you need all the materials delivered by us.

3.

Arrange an appointment

If you are happy with the price quote, just book your brickwork service appointment for any workday that fits your schedule!

4.

Enjoy your new brick garden feature

The Fantastic bricklayers will complete your project with your high satisfaction in mind, leaving you with an enhanced outdoor space!
What to expect from your brickwork service in London
To start with, use the form on this website or the GoFantastic app and book a professional on-site survey with the Fantastic landscaping team in your area. It will take you less than 2-3 minutes to set up an appointment for a day and time that suits you best.
Check out below what your bricklaying service entails:
Detailed survey - A team of two skilled and experienced landscapers with proven bricklaying skills will inspect the job at hand and discuss with you what you need doing.
Precise quote - You'll receive a fixed price quote via email, which will factor in the cost for the materials (if you wish us to deliver them), as well as the labour and time the project will take.
Arrange an appointment - Upon agreement with our price estimate, you'll need to book your brickwork service appointment for a day and time convenient for you.
Materials delivery - Should you want us to source and deliver the bricks and other materials for you, we'll gladly do so on the arranged day.
Project completion - The professional bricklayers and landscaping experts will bring all the tools and get down to work.
Waste removal - Once the brickwork job has been completed, the technicians will clean up all the rubbish and dispose of it in the nearest waste management site.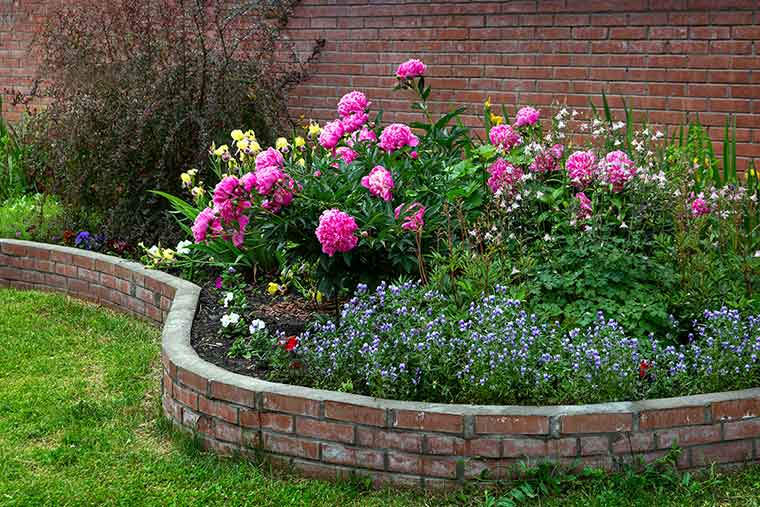 What types of brick installation projects we can help you within London
Need a front-garden brick wall built to improve your privacy or the security of your property? Or, maybe, you fancy a new durable and colourful brick driveway, installed at your London home or place of business? Then, Fantastic Services can help. We work with fully qualified landscapers and bricklayers near you, who can complete a range of brickwork tasks, no matter the size of the job.
The advantages of using bricks for your project are more than one, of course. This traditional building material is versatile, and especially durable when laid by seasoned and experienced professionals. Furthermore, you'll be spoiled for choice when it comes to the colour, size and shape of your bricks, as well as the material they can be made of (concrete bricks, burnt clay bricks, stone bricks, fly ash bricks, sun-dried bricks, etc.). And if you're unsure about what type to use for your border wall, patio or raised flower bed, rest assured that the Fantastic experts can give you a sound piece of advice during the initial on-site survey.
Here's a list of what you can have done with our help:
Decorative, front garden, backyard and boundary brick walls;
Raised flower- or vegetable-bed brick walls;
Retaining garden walls (to terrace your sloped green space);
Brick patios, garden paths and driveways.
Frequently Asked Questions
Q: Can you deliver the materials?

A: Absolutely. After the initial landscaping survey, we'll have an idea of what's needed for your brickwork project. So, upon request, we will source and deliver the materials prior to the bricklaying service.

Q: What about the waste generated during the work? Can you clean up all the mess?

A: Worry not. The landscaping team will clear the site of any rubble and waste, and dispose of it all swiftly, leaving you with a neat backyard or front garden space.

Q: How do you charge for your brick wall installation services?

A: All our brickwork solutions are quoted at a fixed price that includes the labour, materials and time that the job takes. The cost, of course, will depend on the size and type of the project, as well as on the type of materials used.

Q: How long does it take for the bricklaying job to be completed?

A: We couldn't give you an exact estimate, as every project differs, but expect a minimum of 1 day for the job to be done completely.
Q: Do I need to be present, while the work takes place?

A: Well, not really. However, the landscapers will need to meet you and discuss your requirements during the initial survey, in order to get a clear idea of your needs and provide you with a quote.

Q: What is your coverage and working hours?

A: At the moment, we offer bricklaying services in the entire London area, within the M25 zone, from Monday to Friday (9 am - 6pm).
Book an experienced bricklayer in London today!