Professional retaining wall builders in London
Forget about soil erosion and sliding with the help of boundary walls
We send at least two specialists for an efficient service
Flexible appointments to suit your needs and schedule
Quality retaining walls with a one-year guarantee
Labour, materials and waste disposal, in one fixed price
Terrace your garden in 4 easy steps
Quickly schedule your appointment through our online booking form, GoFantastic app, or simply give us a call.

The surveyor will arrive on the specified date and discuss the border wall location and material, and how much labour is needed.

You will be given a quote based on your specifications, and you can arrange a date for the building to start.

4.

Enjoy a more organised garden!

The retaining walls will be built in a timely fashion, so you can soon enjoy gardening with fewer spills and less soil erosion.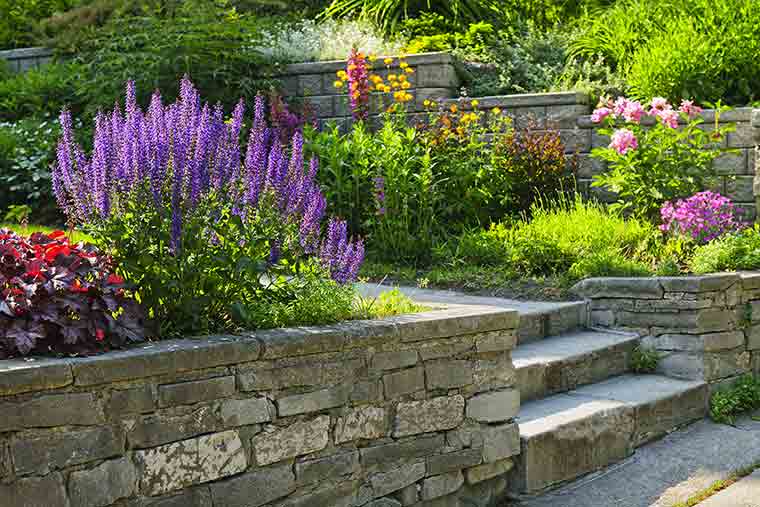 What types of garden retaining walls can we build?
Installing a retaining wall can be highly beneficial to any garden. They can add texture to a space as they can be built on different levels, which makes the most of the available space in small gardens. They also help keep the soil healthier for a longer time and reduce soil erosion. This is especially useful for those with sloped gardens.
The garden wall builders we work with are experienced and have the knowledge needed to do the job properly! Whether you want simple wooden border walls to utilise the most of a small space, or you're building the feng shui garden of your dreams with brick or stone, we have you covered!
We are focused on delivering quality services, so all retaining walls come with a 1-year structural guarantee. All landscaping work is completed to the highest standard, but if any problems do arise, you can have them sorted out at no extra charge!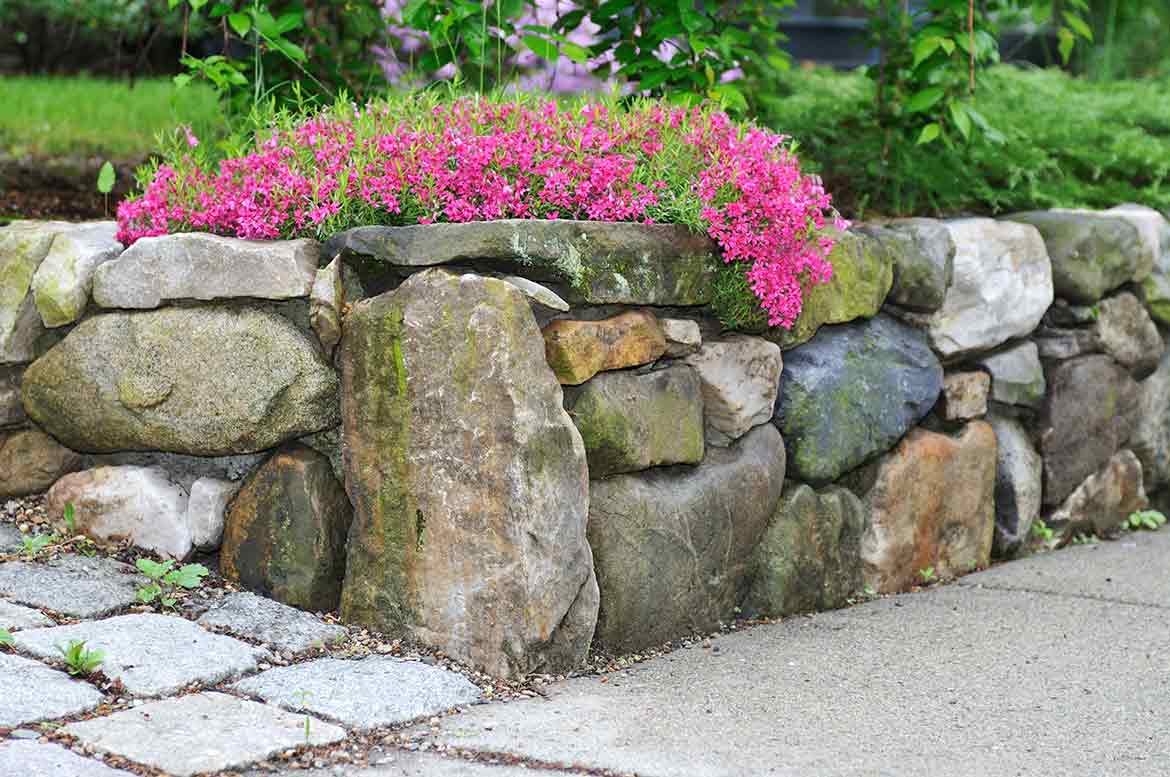 How we perform the garden wall building service in London
At Fantastic Services, we make installing retaining walls easy!
First, you need to book an appointment with us. You can easily do this through our online form, or you can use the GoFantastic app.
Next, the landscaping surveyor will come out to examine your garden and determine the amount of work at hand. They will go over your specifications with you and decide how much labour and materials are required. Some materials, like brick, call for a deeper trench to lay the wall foundations, in which case the expert will make additional checks. While we usually supply our own materials, we can also use the supplies of your choice! Once the surveyor has completed the assessment, you will receive a quote within five days, which includes all costs at a fixed price. If you're happy for us to take care of the work, you will need to book the service appointment.
Now we start the building process! At least two experienced retaining wall builders are sent to your property, who will get to work immediately. They will take care of all the hard work for you, leaving you with a practical and organised green space. Plus, they clean up any resulting waste, so that you can enjoy your garden immediately when they are finished.
Frequently Asked Questions
Q: How much does it cost to build a retaining wall?

A: The final price of building a retaining wall comprises all labour, materials, and waste disposal. It does depend on the type of wall you want built (timber, brick, boulders and stones) and the size of the wall. For larger projects, more work and materials are needed, which will be reflected in the price.

Q: Can you buy the materials for me?

A: Absolutely! You just need to clarify the details when you book with us. A deposit might be required to cover the extra cost of the materials.

Q: How long does it take to build a retaining wall?

A: Again, the time it takes depends on the materials and size of the project. For simple timber walls, it might be possible to finish within a day. However, for materials which require extra steps, or for larger jobs, this will take more time. Regardless of the size or shape, we always try to complete it within the shortest possible time.

Q: What should I have the wall built out of?

A: This is completely your choice! If you are unsure, the surveyor will be happy to share some advice and suggestions.
Q: Do you offer same-day appointments?

A: We don't offer same-day appointments for this service. We work Monday to Friday from 9am to 6pm. We always try to work within your schedule, but you will have to be at the property for the first day of the build.
Book your landscaping survey for a better garden today!