Just choose the tiles you like. Leave the rest to us.
Have your bathroom or kitchen tiles installed perfectly even
Done by insured, efficient & neat tilers
Collection & delivery of tiles and materials upon request
Bringing all necessary equipment
Removing old tiles if needed*
*Please note that when removing wall tiles there is a chance of plaster falling off. These areas will need to be skimmed and left to dry out before any new tiles can be applied.
How the tiling service works
Step 1: Contact Fantastic Services
You can reach us online and request a viewing of your property.
Step 2: Get a viewing
We send a specialist to take a look at your property and to consult you.
Step 3: Receive a quote
After the viewing, we will know exactly what type of tiling improvements you want for your property and what materials will be necessary to make them happen. Based on this information, we will be able to give you a final quote for the project.
Step 4: Set an appointment
Tell us when would be the most suitable time for the team to come and complete the service.
Step 5: The specialists will handle all the work
The experts will make sure that you are satisfied with the results.
What do the tiling services include?
Tile installation
The tiler can install floor and wall tiles in any room of your property.
Grouting
Removal of old and placement of new grout between the tiles.
Sealing (optional for porous tiles, such as slate)
If you wish, the specialists can apply a special sealant over the newly placed tiles to protect them from general wear and moisture.
Frequently asked questions
Q: I have to reschedule my service for another time. Can you help me with that?

A: Of course. If you want to move your service for another date and time, just log into your Fantastic account and head over to the dashboard section. From there you can manage all of your current bookings.

Q: Can I get a discounted price for my tiling service?

A: The answer is yes. You only have to become a part of our Fantastic Club. All of its members get to benefit from amazing perks like seasonal deals and priority booking options.

Q: Do you bring tools and equipment?

A: Yes, the technicians have the proper equipment and instruments to get the job done from start to finish.

Q: Is there anything else I need to know?

A: Prices are inclusive of all taxes. Material supply and delivery costs come on top of the service cost if applicable. If the handyman arrives and is unable to complete the work due to conditions you have failed to provide, there is a stand-alone survey fee of £25 and the cost of parking/congestion (if applicable).
Q: I'm not sure what kind of tiles I should get, can you help me with that?

A: Sure thing, the tilers will be happy to consult you.

Q: What is your availability?

A: The regular work hours of each tiler range from 9am to 6pm, and you can make a booking for any day of the week, except for Sundays. We work on bank holidays, as well. Early-morning and late-night appointments can also be arranged for an additional cost.

Q: What areas do you cover? I live outside London.

A: Our quality tiling services are available within the M25.
First-class tiling services in London and the surrounding areas
Wondering if the tiling specialists serve your area? Just check below whether the professionals can meet your local-specific needs. In case you don't find your area, mind that we are constantly expanding across England, aiming to bring you peace of mind with all kind of local services.
View all areas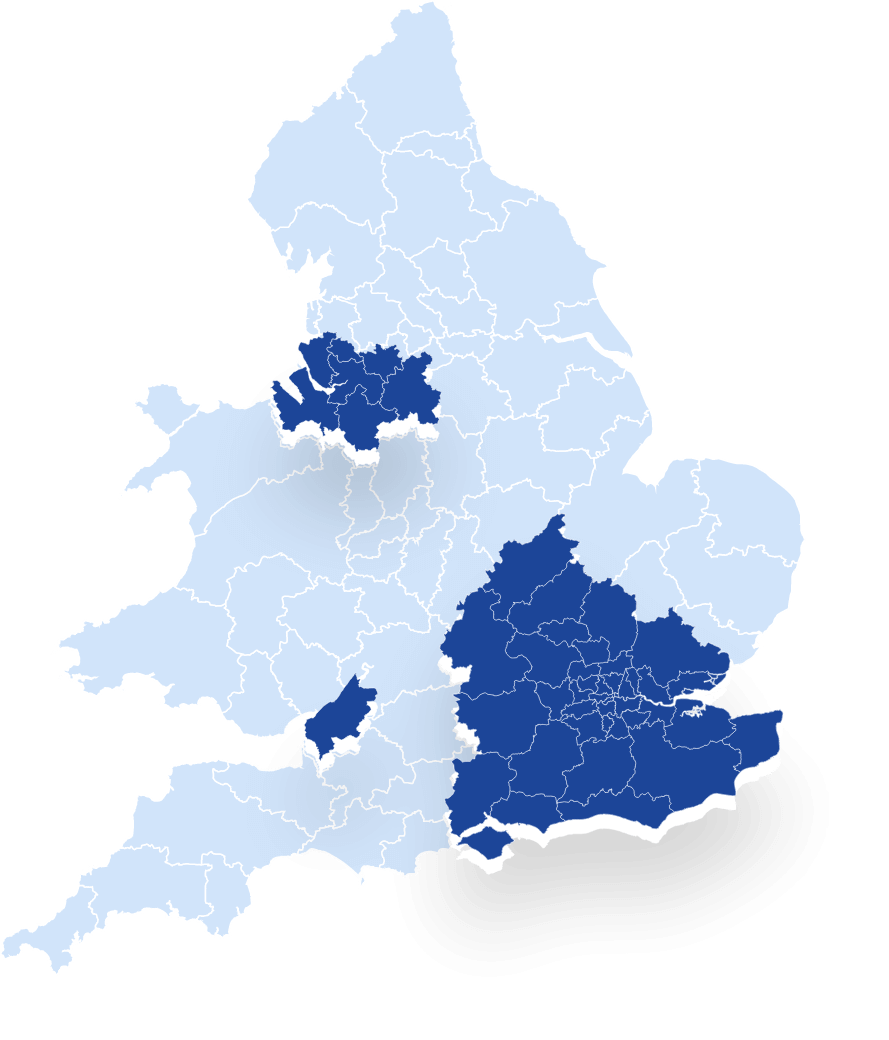 We can do much more than tiling:
Get the perfect tiles installed to your place!