Professional locksmith technicians in Paddington, 24/7
We'll take care of your locksmith problems, large or small. Call us now!
Our services have a six months guarantee.
24/7 availability, even on bank holidays.
We can work with high-end safes, basic insurance key boxes, and everything in between.
Every professional is fully licensed, certified, and insured.

How do our locksmith services work?
Schedule appointments with ease
We're on hand to help you with all kinds of locksmith issues. Whether you need replacements, repairs or installations, we've got you covered. Give us a call today!
Welcome your locksmith
Your reliable locksmith will be there in as little as 30 minutes. They'll be fully prepared to resolve your problem.
Get peace of mind
We always strive to exceed customer expectations, and we're committed to meeting the BS3621 safety standards while providing guarantees for all of our work.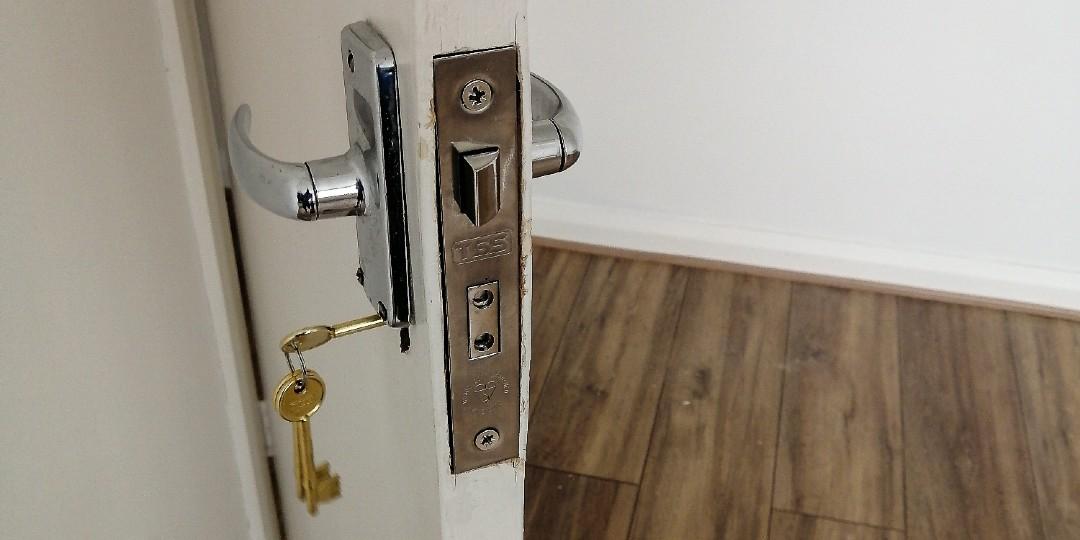 What are your locksmith needs in Paddington?
The security experts at Fantastic Services are expert locksmiths who have the skills to install any lock. And they can even install special locks for your home or office, including high-security safes, electronic keypad locks, and LED-lit padlocks.
New lock installation - Regular locks and locksmiths are not enough to keep your home safe. You've got to install lock covers, which protect your doors against damage from dirt and weather.
Lock replacement - Want to secure your property so that only you can get in? You can place a new lock order today. The professional locksmiths are on call 24/7 and can help with a variety of security issues.
Lock repair - Don't risk your safety! Don't wait until it's too late — call us now for a free estimate. When you need our help, we can offer services to make sure your lock doesn't get any worse.
Broken key extraction - Don't risk your safety! Don't wait until it's too late — call us now for a free estimate. When you need our help, we can offer services to make sure your lock doesn't get any worse.
Gain entry services - With so many people breaking in, get trained locksmiths on your side. If you find yourself locked out, you should call a professional locksmith. With skills in standard and master key systems, the technicians have experience with hundreds of different brands and models.
Door repairs and door replacement - If you have been the victim of an unfortunate break-in, we can help you replace your broken doors. We will install them personally and make sure that your home is as secure as ever.
CCTV and alarm installation - Let us help protect your home or business with our security systems. With a nationwide network of professionally trained technicians, we can design a unique system for your property and designed to provide maximum security.
Access control system installation and repair - Easily manage the flow of people in and out of your building with an access control system. With a team that has experience in all types of access control systems, we'll keep your building secure, safe, and comfortable.
Boarding up services - An empty home limits vandalism, keeps vandals out, and enhances security.
Small safe opening services - We can get into any small safe or box with your things inside and leave them in the same condition you found them. No more visits to the bank or an authority office — all the valuables are returned to you.
Key safe installation - A key safe can keep your important keys out of sight while giving you a secure place to keep them.
Locksmith eviction services - To prevent a former tenant from gaining access to your property, make sure you don't leave an unsecured key in possession of the former tenant.
House repossession services - We work with agents of the landlord, court, and sheriff to make sure your possession of a house is done with fairness and in the most efficient way possible.
Key cutting services - You can use this service to generate replacement keys for your property.
25 min
Average service duration
*Data has been extracted from our internal database for the past 12 months
You can become a member of the Fantastic Club today and take advantage of all the amazing benefits that come with it, including discounted rates and special offers.
What have the locksmith in Paddington been working on
Hello, I'm in need of a new door lock. Can you please call back soon with a price quote and a date?
Service: Lock Installation
£107
Front door not closing
My front door is not closing properly anymore. I tried removing the pin from the hinge but it's too difficult. Can you fix my door?
Service: Door repair
Hello. Our latch isn't opening fully and so needs to be moved slightly to the right on the door. Thanks.
Service: Lock repair
Locksmith in Paddington - how much does it cost?
The locksmith appointment takes approximately 30 to 40 minutes.
Among our customers, 25% have used us in the past 12 months.
39% of our clients, who have a security system installed after a burglary, request an alarm system.
60% of our clients hire us to install a keyless lock after a break-in.
*Data has been extracted from our internal database for the past 12 months
Now meet your locksmith professional in Paddington
Chris C.
Installs and repairs door hardware, disassembles, re-key, install and repair locks

Franchisee since:

2017
When it comes to locksmith services in Paddington, Chris is the expert who we work with and trust. His punctuality, skills and experience have earned him tones of positive feedback from our satisfied customers. Devoted to his job, Chris responds to the clients' needs as soon as possible, especially when the matter is urgent.
"It's a relief to know that there are still businesses out there that care about their clients. Fantastic Services provided excellent and prompt service at an affordable price. We're looking forward to calling them again if another lock emergency arises!" - Mike and Blake S.
Fantastic Services in Paddington - coverage and local office information
Local line: 020 8066 0262
Email: locksmith@fantasticservices.com
Working hours
Monday

24/7

Tuesday

24/7

Wednesday

24/7

Thursday

24/7

Friday

24/7

Saturday

24/7

Sunday

24/7
Postcode coverage: W2, W9
Areas we cover within the city: All of Paddington
Other locations we cover nearby Paddington
Our locksmith services in action
Protect your home or office with a professional locksmith today!