Close to You: Local Locksmith Near Where You Live in Primrose Hill
Local locksmith services - get professional results at an affordable price
24/7-day availability
Qualified and insured local technicians
12-month workmanship guarantee
Familiar with all types of locks and keys
EMERGENCY CALL

As seen in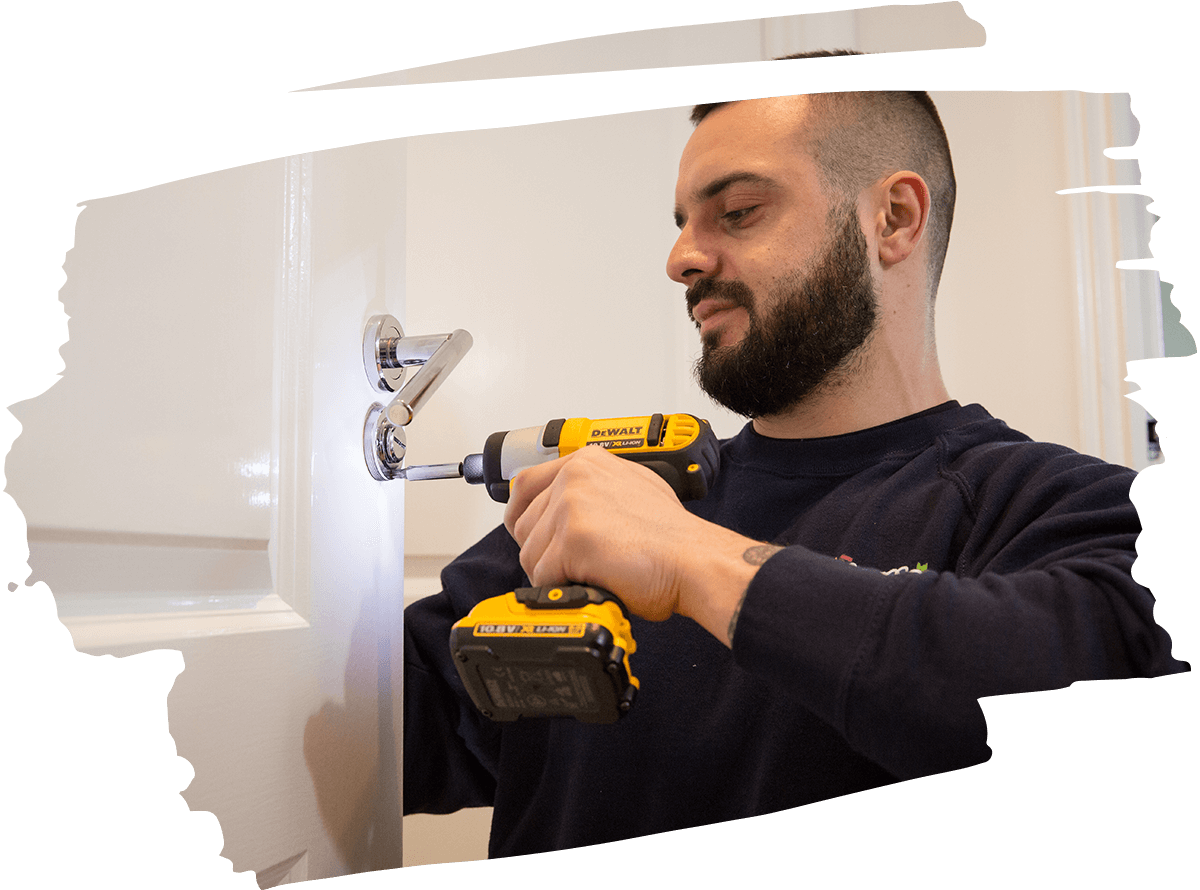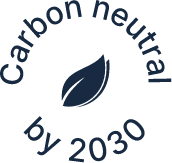 Why the Fantastic Locksmith Service in Primrose Hill is so Highly Rated
The experienced locksmiths in Primrose Hill provide reliable lock servicing and fitting with only the best professional equipment available on the market. The team is committed to quick service times and quality installation with a 12-month workmanship guarantee.
24-hour emergency assistance
Adheres to British Standard BS 3621 lock safety standards
Utilises up-to-date tools and techniques
Security verified and covered by insurance
Experienced in all locks and keys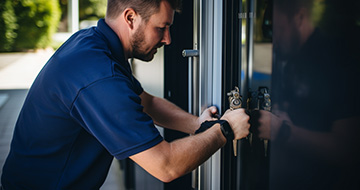 Steps to Arrange a Visit from Your Local Locksmith
You don't have to wait to book your Primrose Hill locksmith service - you can do it in a few clicks with our online booking form, call us now, or fill in our quick callback form and we'll be in touch soon.
1. Arrange a locksmith service

2. Say hello to your Primrose Hill Locksmith

3. Take a seat while the locksmith takes care of your lock problem

4. Feel safe in the comfort of your own home
Primrose Hill Professional Locksmith with 12-Month Workmanship Guarantee
As one of the best-rated providers of locksmith services in the capital, we are highly focused on quality of service and customer satisfaction. We are also proud to offer a fantastic quality of workmanship, backed up with a 12-month warranty. This means that if there is any kind of difficulty or malfunction after a service by a Fantastic Services locksmith within 12 months of the service, we will send a professional on-site free of charge to take a look and resolve the problem!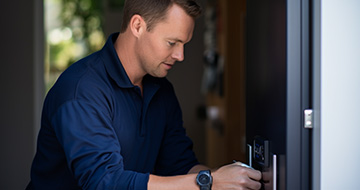 Testimonials from Primrose Hill: Discover What Locals Have to Say About Our Locksmith Services!
What Can Locksmiths in Primrose Hill Do for You?
The expert locksmiths are on call 24/7 to provide prompt, reliable service in any emergency situation, so you can rest easy knowing that your possessions are safe and secure.
Fast and reliable emergency locksmith
In case of an emergency that may occur at night, we are available 24/7 with a fast response time of 30 minutes, and our experienced locksmiths will come to you and help.
Lock installation
When moving into a new home or office, it is recommended to enhance security by either upgrading or replacing locks.
Key stuck inside the lock
Be at ease! The competent locksmiths have every tool they need to take care of the problem quickly.
Door fitting service
If a break-in occur or damage be caused by extreme weather, we will replace your door to ensure maximum security.
Locked out service
The locksmiths will get to you quickly - usually within 20 to 45 minutes - if you're locked out of your house and need assistance.
Key safe box installation
With key safe box installation, you can safeguard your property and ensure that only trusted individuals have access to it in a secure and straightforward manner.
Frequently asked questions
What is a locksmith?
A locksmith is a skilled professional who specialises in the installation, repair and modification of locks and other security devices.
What services are provided by a locksmith?
Locksmiths can provide a number of services including locked out service, lock repair, installation of security systems, and more.
How much does it cost to get a lock changed?
The cost of having a lock changed can vary depending on the type of lock and the complexity of the job. It is recommended to contact a us to get an estimate.
Can a new key be made from a broken key?
Theoretically, yes, but if the break isn't "clean" enough, the newly cut key may not be a great fit. We can assist you with cutting a new set of keys, however, this is not done on-site. It's worth mentioning that, often, replacing the whole lock is cheaper than trying to replace the broken key with a new one.
What kind of security measures do locksmiths recommend?
We recommend installing locks on all external doors, deadbolts on all exterior doors, and window locks on any accessible windows. Additionally, security systems such as cameras, motion detectors, and alarms should also be considered for additional protection.
What is the Average Cost of a Locksmith Service in Primrose Hill?
The exact price of all locksmith services may vary depending on each individual case, and will be quoted before the service is performed.
Average service cost in this area is:
£113 - £326
Mon-Sat 8:00 AM to 10:00 PM BST
office@fantasticservices.com
Explore all services we provide in Primrose Hill
Find Trusted Locksmiths in Primrose Hill - Get Quality Service Now!