Get your home repairs handled by an expert handyman in Bromley
Reliable and experienced tradesperson for all your home renovation needs
Professional repairs & high-quality maintenance service
We bring all the necessary professional tools and equipment
Any additional materials can be purchased and delivered from reputed local shops


1. Book your appointment online

Schedule your handyman service via our online booking form or the GoFantastic app. Everything will be organised in seconds for the day and time convenient for you.

2. Say hello to the friendly handyman

Time to meet up with the scheduled professional. You can greet them either at your property or arrange a quick key pick-up from a close-by location.

3. Sit back and relax

Enjoy satisfying results without lifting a finger. After the job is done you can inspect it to make sure that everything is done properly.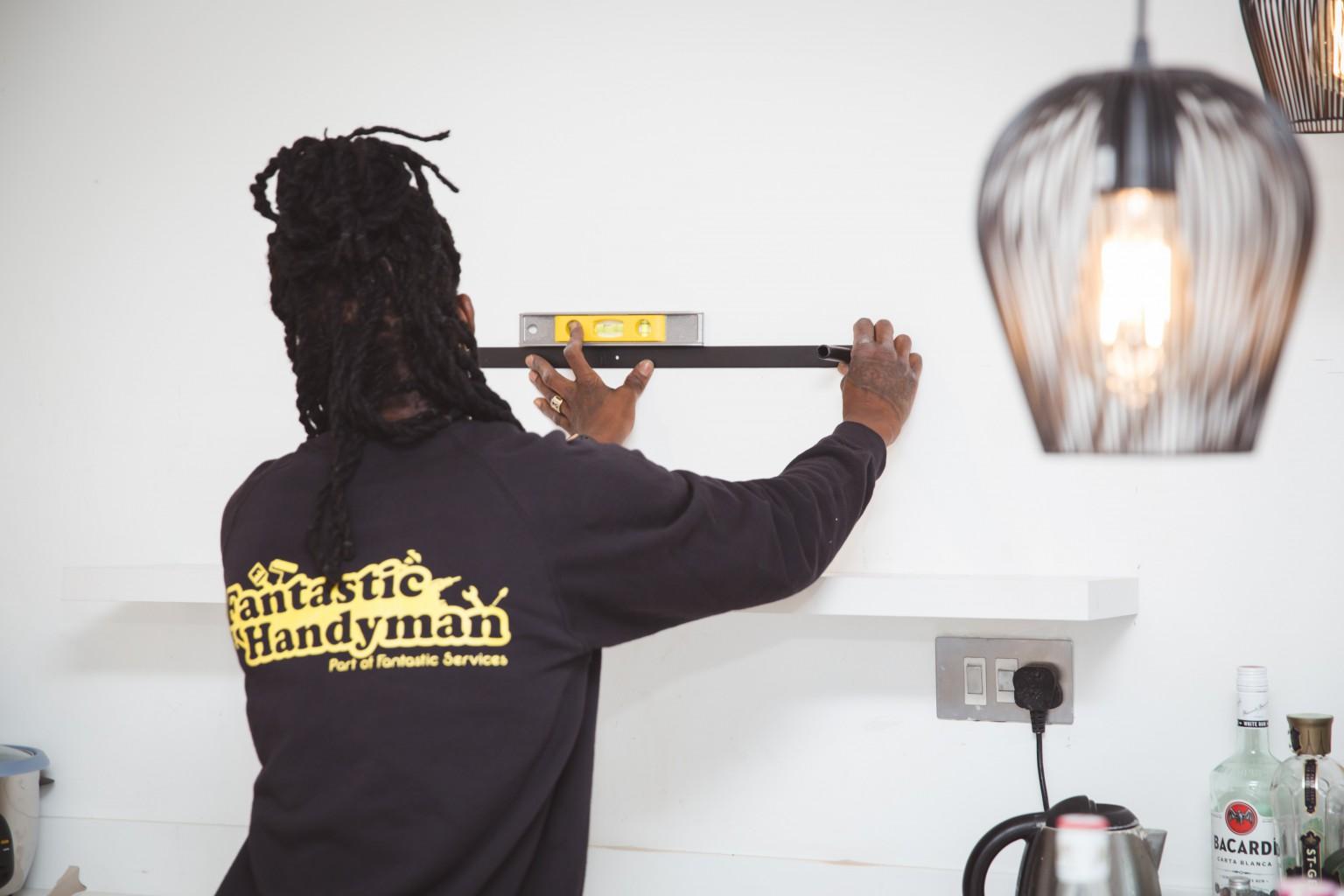 What makes our handyman services in Bromley Fantastic?
We provide an extensive array of services to handle all your needs. Whether you need a handyman for a simple repair or a complete renovation, we've got you covered. Our services are available throughout the week, including Saturdays, Sundays, and bank holidays.
Moreover, we offer round-the-clock customer support via phone. Our team of experts is well-versed in a wide range of areas, encompassing repairs, installations, and replacements of all kinds.
Experienced professionals you can count on
Why are our local handymen in Bromley so Fantastic?
Our handymen are highly skilled professionals, fully trained and insured. We take meticulous care in selecting our team members, conducting in-person interviews to ensure their competence and suitability for the job.
Additionally, our handymen undergo extensive training at the renowned Fantastic Academy to enhance their expertise and proficiency. To provide you with peace of mind, they carry public liability insurance coverage of up to 5 million. Our handymen are technically proficient, but they also possess exceptional service qualities. They are efficient in their work, ensuring tasks are completed promptly without compromising quality.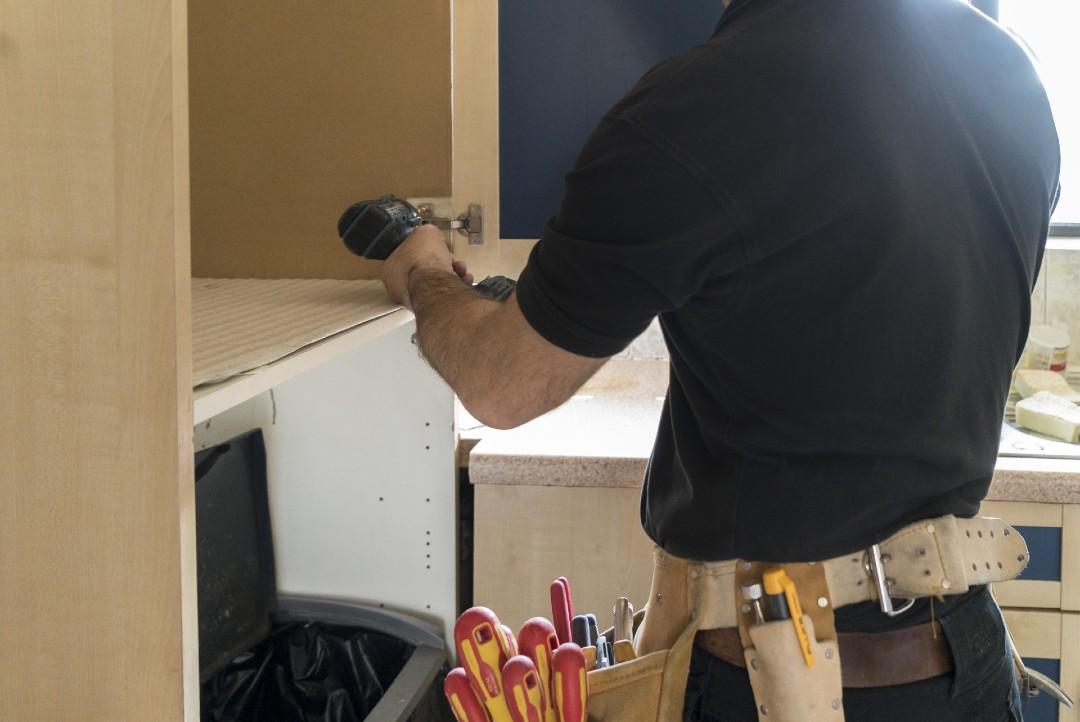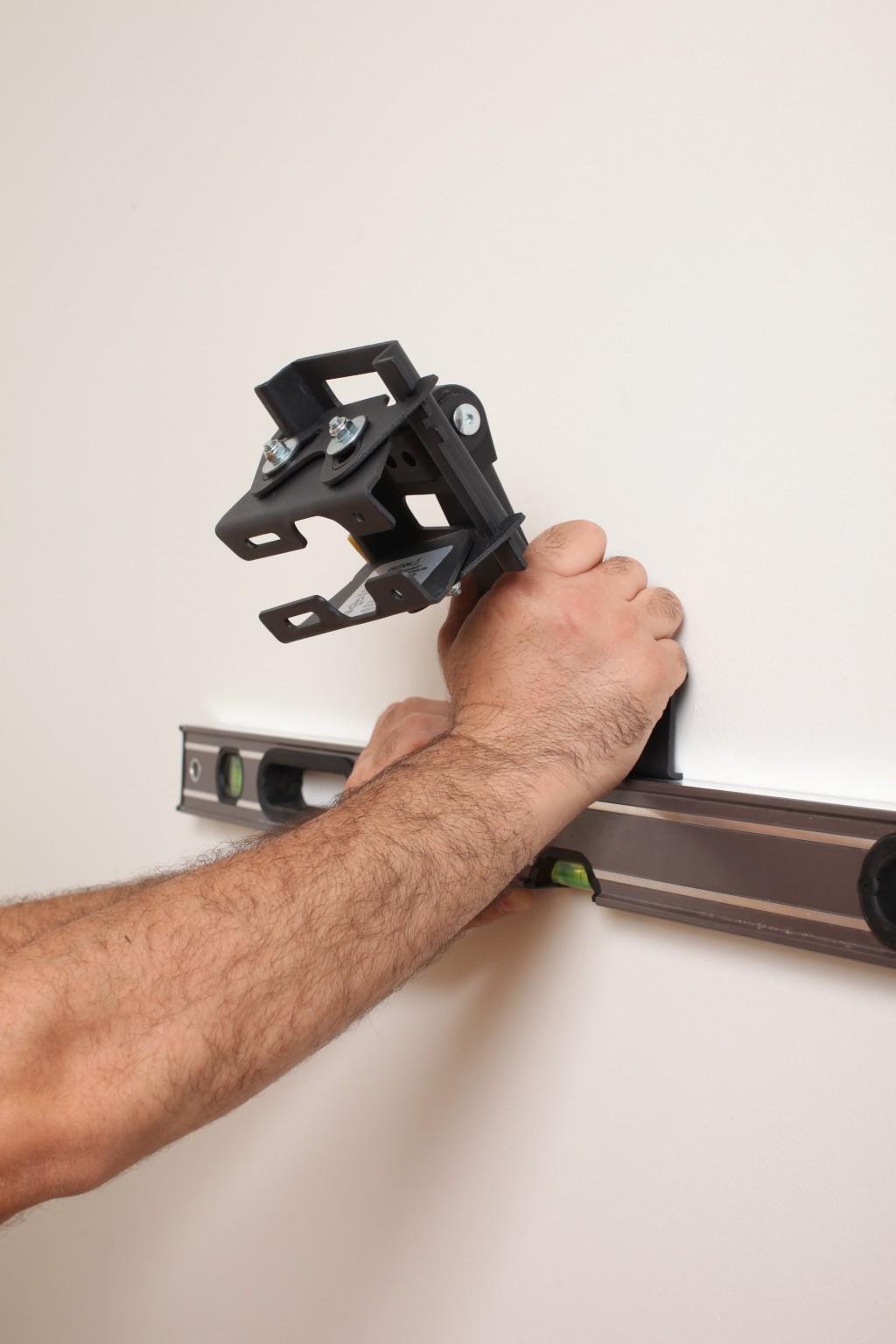 What handyman services do we provide in Bromley?
TV mounting - Trust our skilled handymen to expertly wall-mount your new TV in the most ideal viewing position. We handle TVs of any size, brand, and type, including HDTV, LCD, Plasma, 3D, LED, and more. In addition to mounting with various brackets, we ensure cable organization and safety as part of our comprehensive services. Enjoy a seamless and professional TV wall-mounting experience with us.
Blinds and curtains fitting - Get flawless curtain fittings with our professional handyman service. We specialize in installing curtain poles, tracks, and rails tailored to your needs. Equipped with the necessary tools, we ensure efficient completion. Trust our expertise in blind installation. Whether it's vertical blinds, roller blinds, or any other style, we'll ensure an excellent complement to your home or workplace.
Pictures and mirrors hаnging - Don't take chances with crookedly hung mirrors and paintings. Instead, consider booking a professional handyman in your area. They possess the expertise to ensure precise and level installations. Here's a list of what they can install for you:
Pictures of various sizes, including small, medium, and large
Canvases and framed paintings
Photographs and posters
Framed murals and maps
Glass-framed etchings and prints
Wall relief art and panels.
Notice Boards and whiteboards.
Projector screens and presentation equipment.
Handyman services we provide in Bromley
Find out more about the rest of the professional handyman services we provide in Harrow. From TV wall mounting to electric radiator installation, the team of experts will take care of everything you need. Take advantage of services tailored to your specific needs and preferences and let the experts handle the odd jobs:
TV Wall Mounting

Painters and Decorators

Blinds Fitting

Curtains Fitting

Carpenters

Kitchen Unit Repairs

Tile Repairs

Bath Repairs
What else can our Bromley handymen do for you?
Painting and decorating - Our team of specialists comes fully prepared with the necessary paint brushes, ladders, and all other essential tools to cater to your unique requirements when painting the walls of your home or office. Additionally, upon completing the service, our experts ensure that your space is left tidy through a thorough general clean-up. In addition to wall painting, our dedicated painting team revitalises various wooden elements such as doors, windows, door frames, skirting boards, and more, to give your space a complete and refreshed appearance.
Tiling & Grouting - The tiling services encompass the following:
Tile Installation: Our skilled tilers install both floor and wall tiles in any room of your property, providing a professional and precise finish.
Grouting: We offer grouting services that involve removing old grout and replacing it with fresh grout between the tiles. This process enhances the appearance and durability of tiled surfaces.
Sealing (optional for porous tiles, such as slate): For porous tiles that are more susceptible to wear and moisture, our specialists can apply a specialised sealant at your request. This sealant acts as a protective layer, safeguarding tiles and prolonging their lifespan.
Kitchen and bathroom fitting - Our bathroom fitting services can revive and enhance your bathroom, shower room, toilet, or ensuite. Our specialists offer floor replacement, accessory installation, bathroom furniture mounting, wall cladding, tiling, grouting, and wiring services.
Kitchen fitting adapts to your needs and desired improvements. Our professionals handle plumbing, tiling, electrics, painting, appliance installation, and kitchen cabinet services, including assembly, installation, and refacing.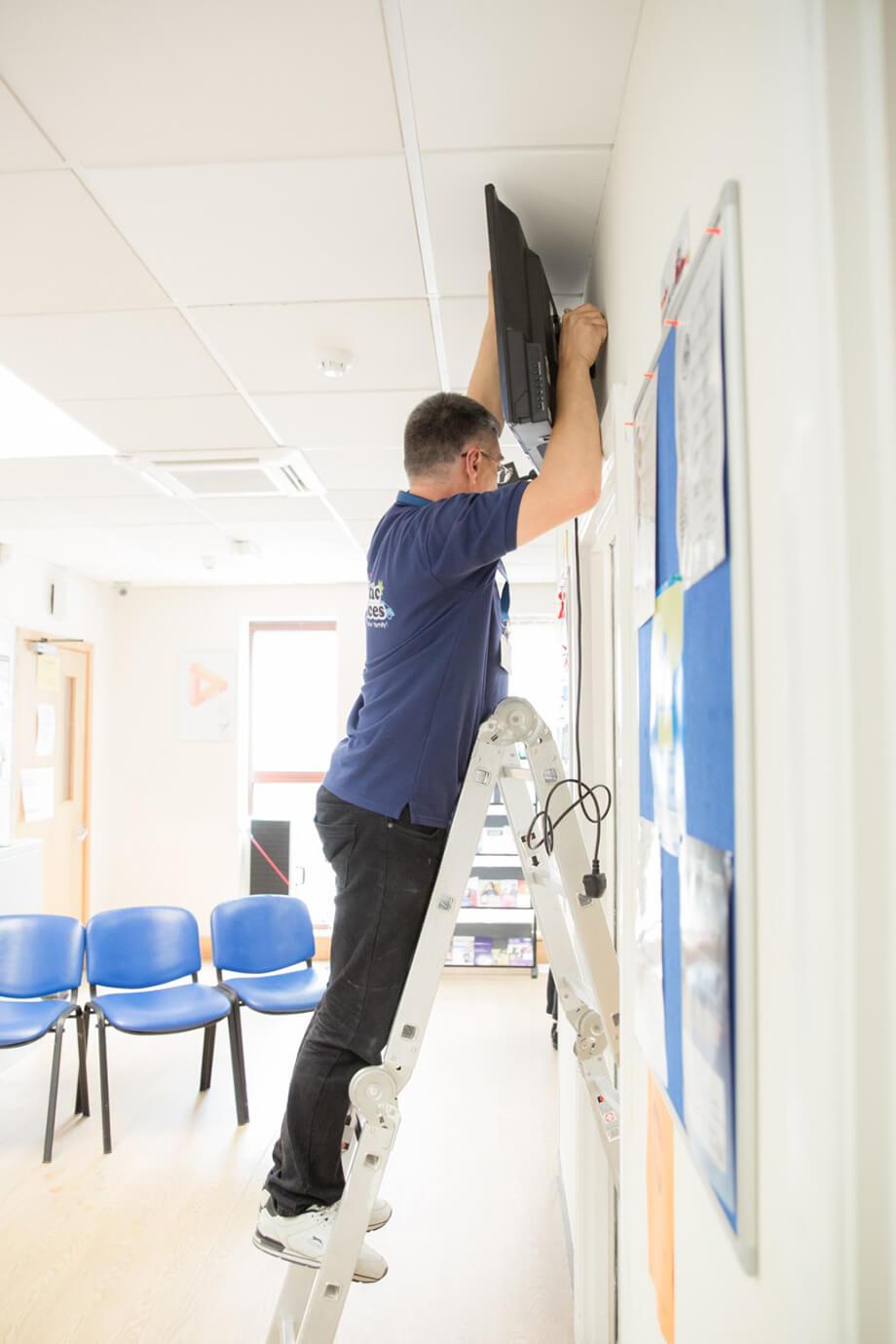 Before and after our handyman service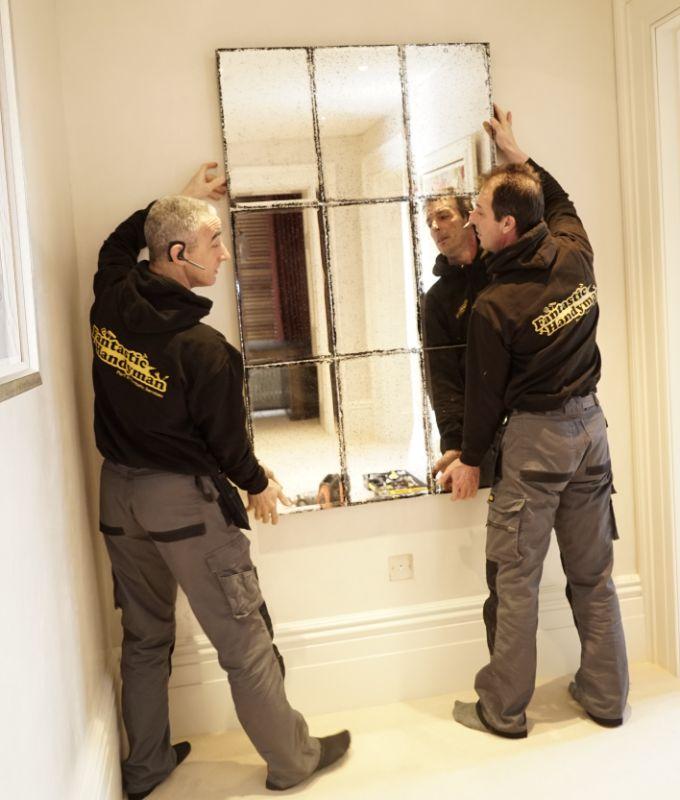 Before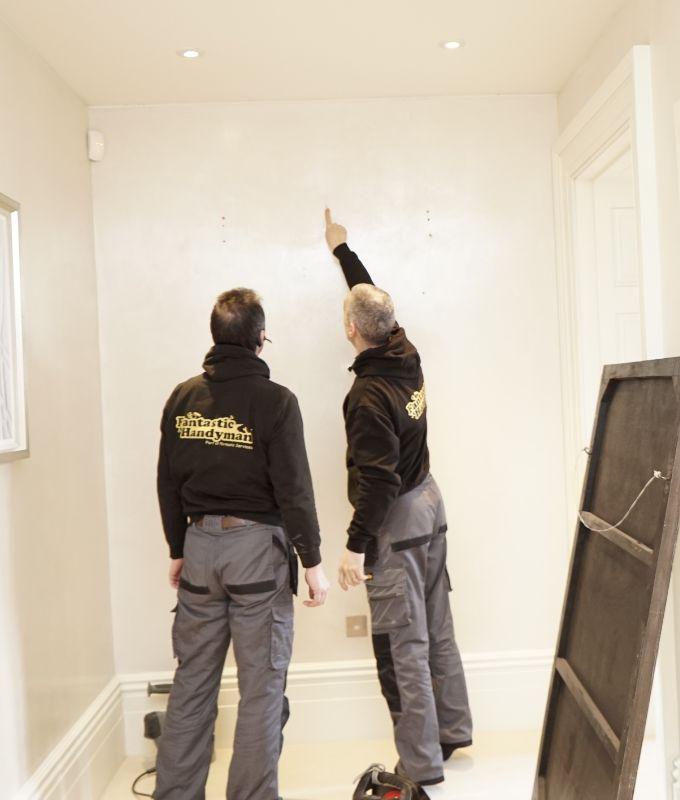 After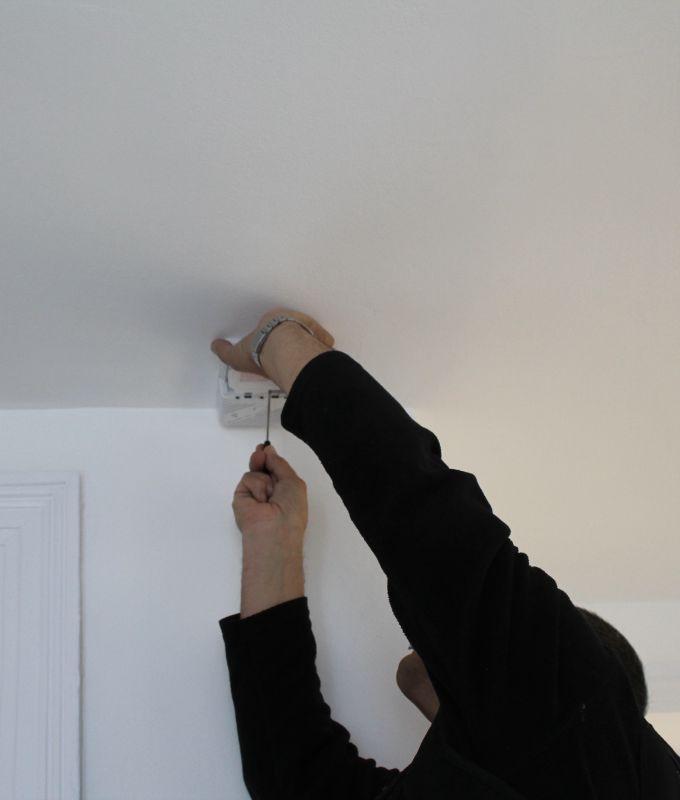 Before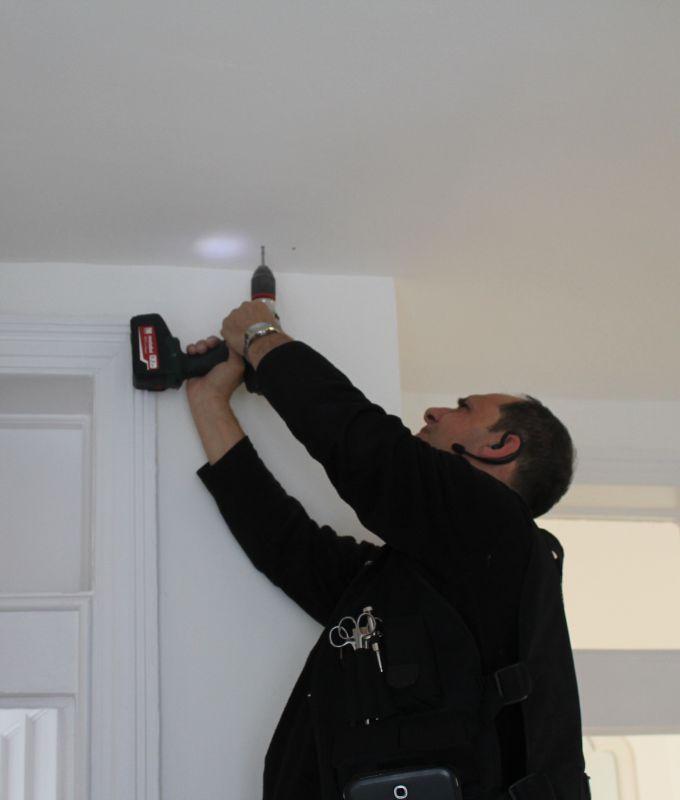 After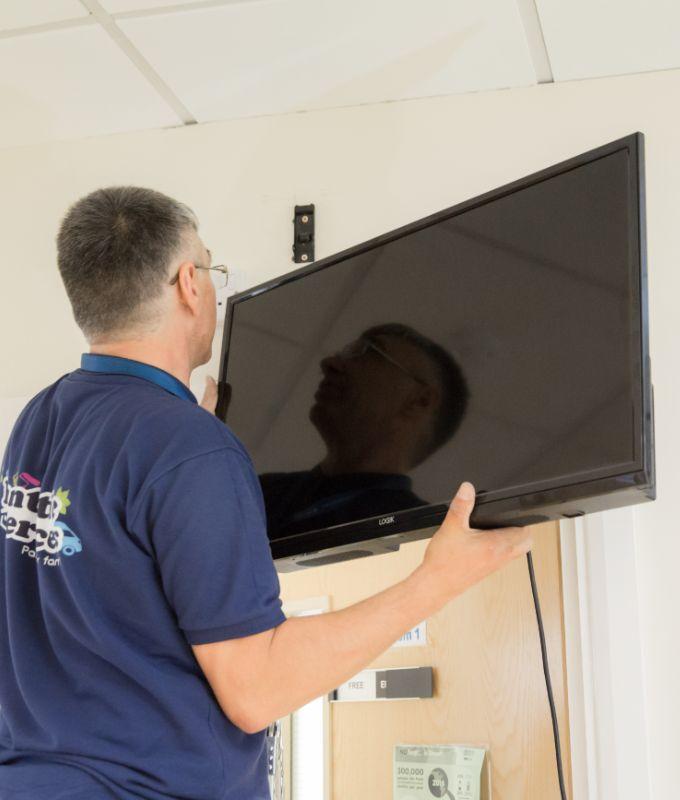 Before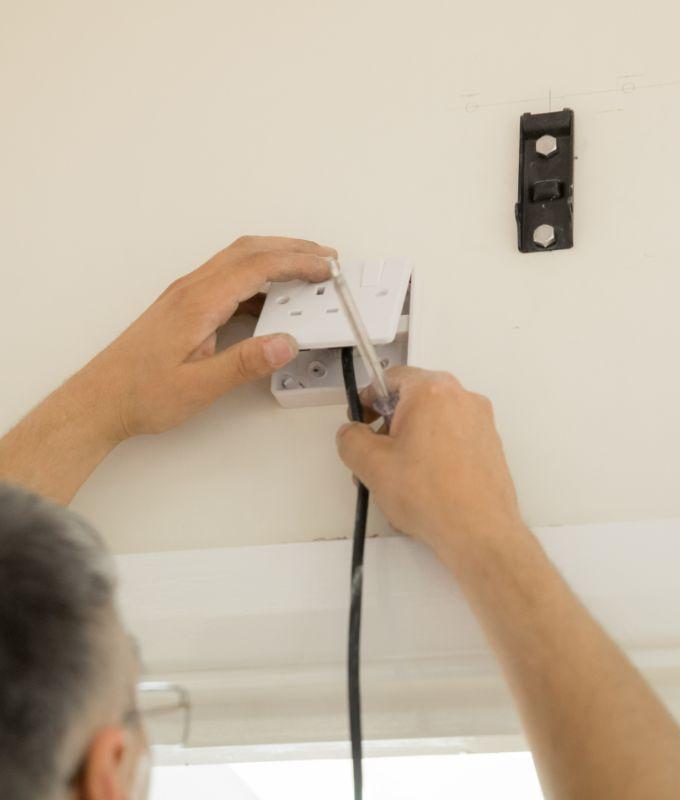 After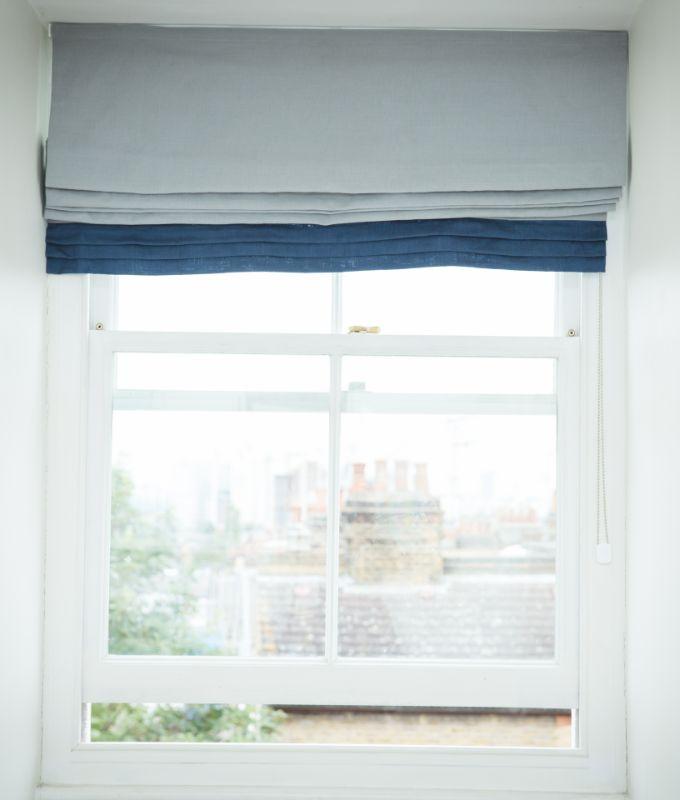 Before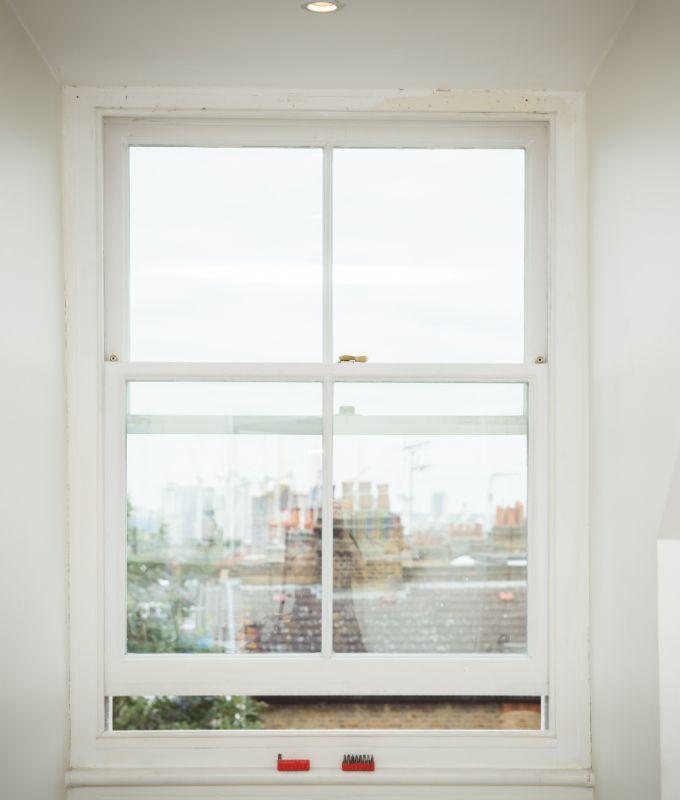 After
Frequently asked questions about our handyman service
Are the handymen vetted?
Yes. All handymen that we work with are background-checked. They are also quite experienced and skilled. All professionals have public liability insurance against property damage.
Is there a handyman available near me?
Yes. Simply open our online booking form and enter your postcode. This is the fastest and most reliable way to check our service coverage.
What is the cost of the handyman service?
There is a minimum call out charge for one hour. After that, every 30 minutes of work are charged. To get a quote, simply start the online booking process and configure your service.
Is the shopping time for materials charged?
Yes. In case your handyman has to go out and shop for materials, then time and cost for materials will be charged.
What are your work hours?
Booking slots are available every day of the week 8am to 6pm. You can book your service for any date that is convenient for you, even if it is during the weekend or an official holiday.
Is there a way to get a special deal or a discount?
Fantastic Club is our yearly subscription. It gives you access to all kinds of perks, including preferential booking, exclusive deals and member-only rates.
Can't find the answer you're looking for?
Visit our Help Center.
Book a professional handyman service in Bromley
START YOUR BUSINESS WITH FANTASTIC SERVICES
Start a handyman business with Fantastic Services
Fantastic Services is one of the UK's largest franchise companies. That means you get to operate a local business with big-business processes, technology, and know-how. Learn more about how you can start your handyman business today!